The rise of café's and coffeeshops in the country show no signs of slowing down! With many independent brands and classic coffee shops at almost every corner with their own specialties, bakes and grub, we've picked out a selection of the current local favourites, so make sure to try them out for all your coffee experiences and cravings!
Brunei-Muara/Bandar Seri Begawan
Three Light Coffee Bar
Adress: No. 6 Ground Floor, Block H, Abdul Razak Complex, Gadong, BSB BE 4119
Instagram: three.light
Operating hours: daily from 8am to 12am with the exception on Fridays closing from 12pm to 2pm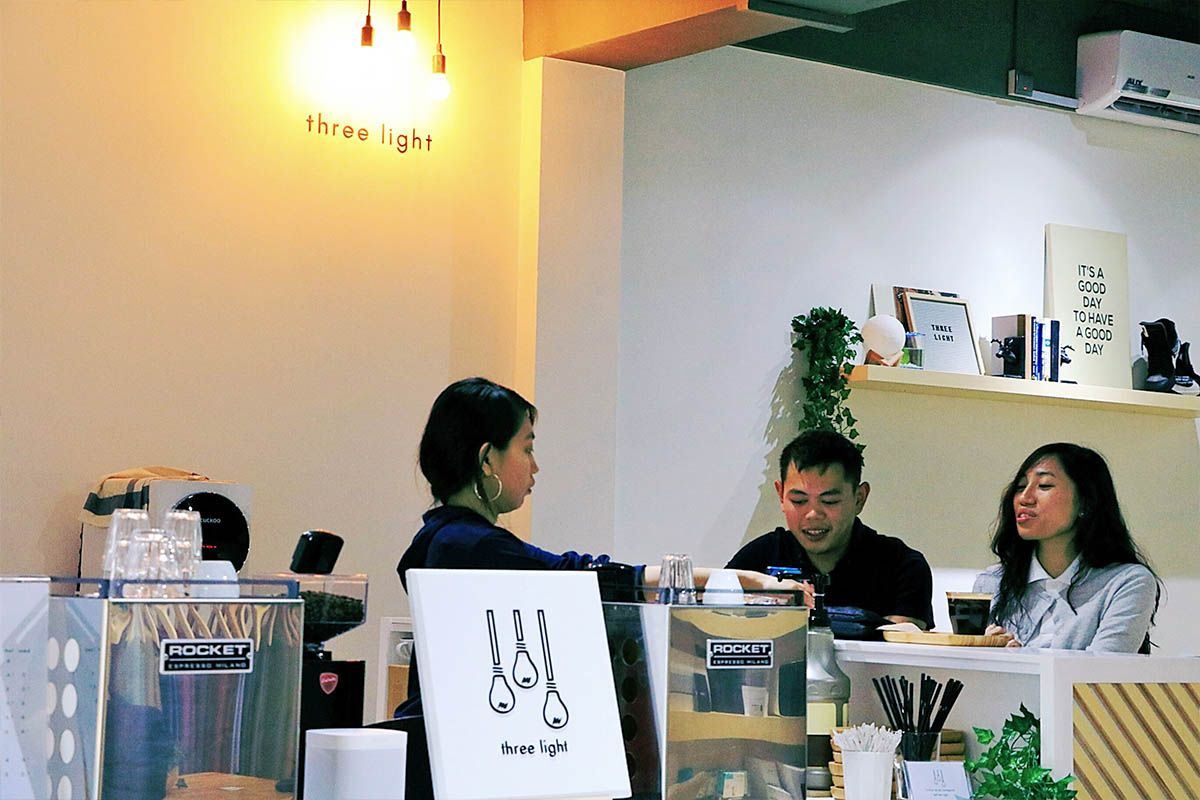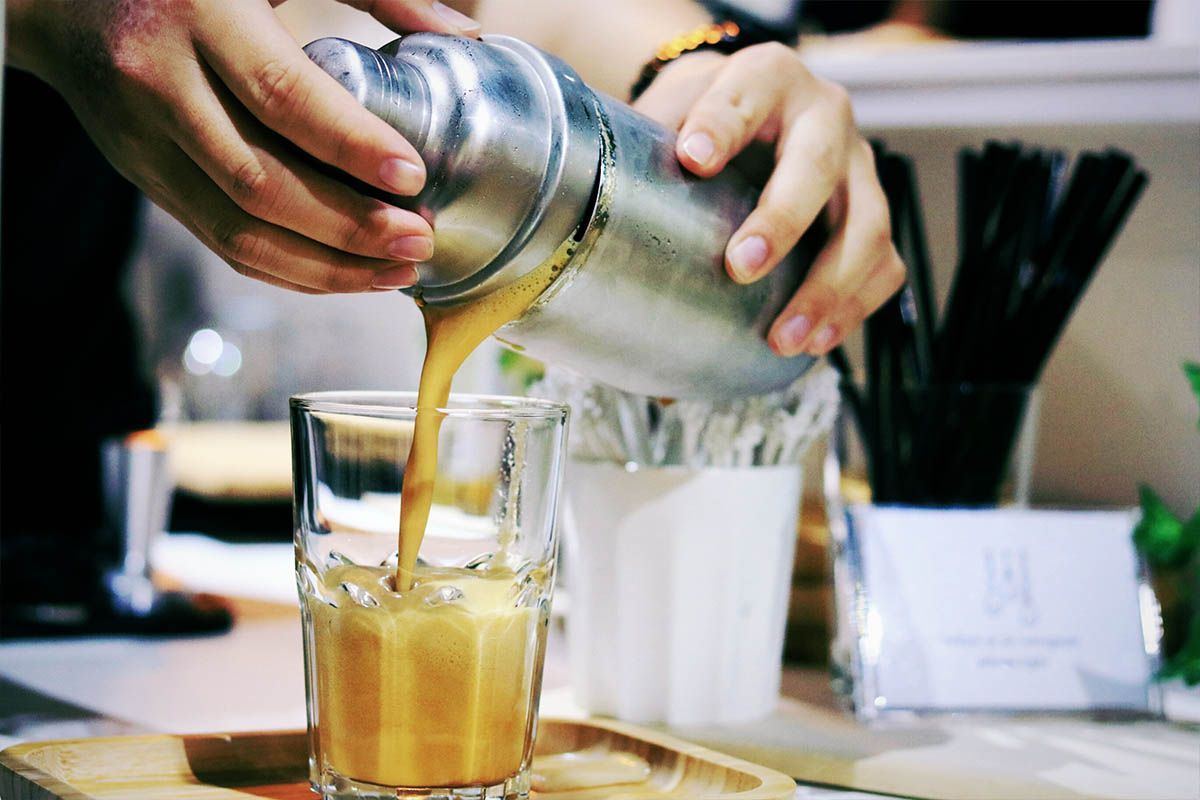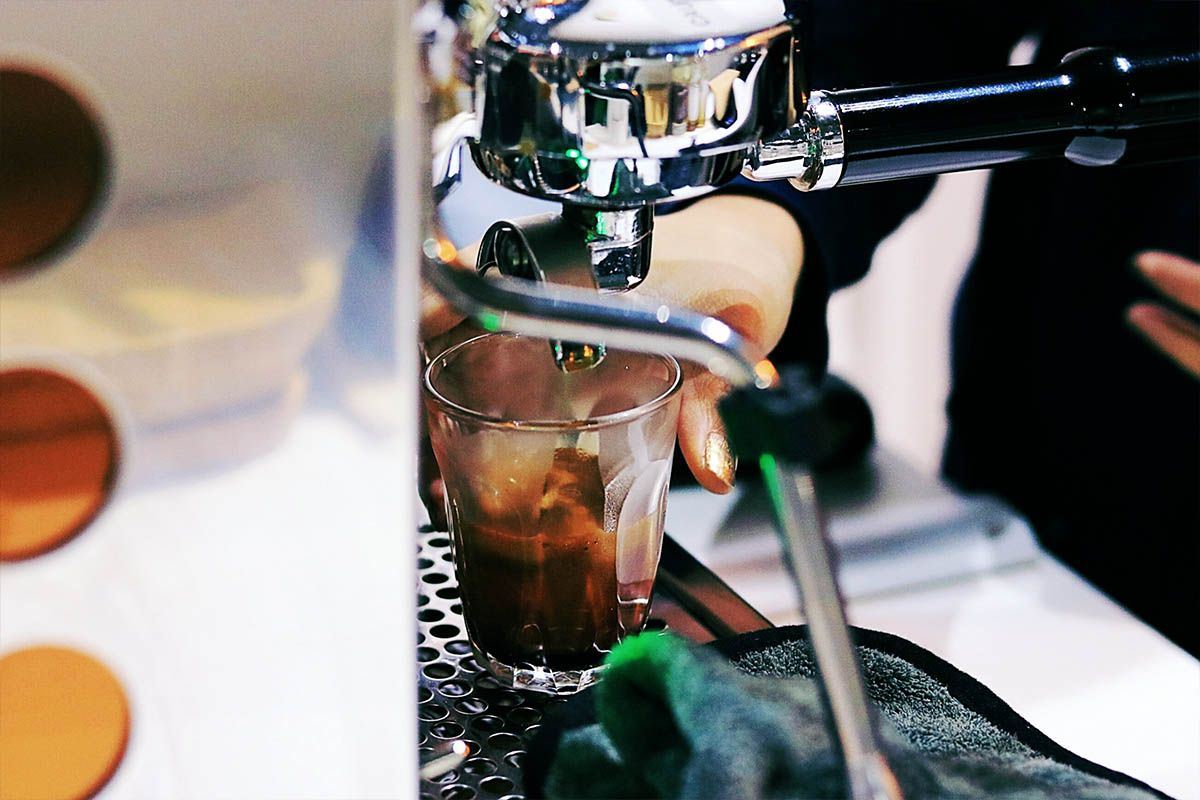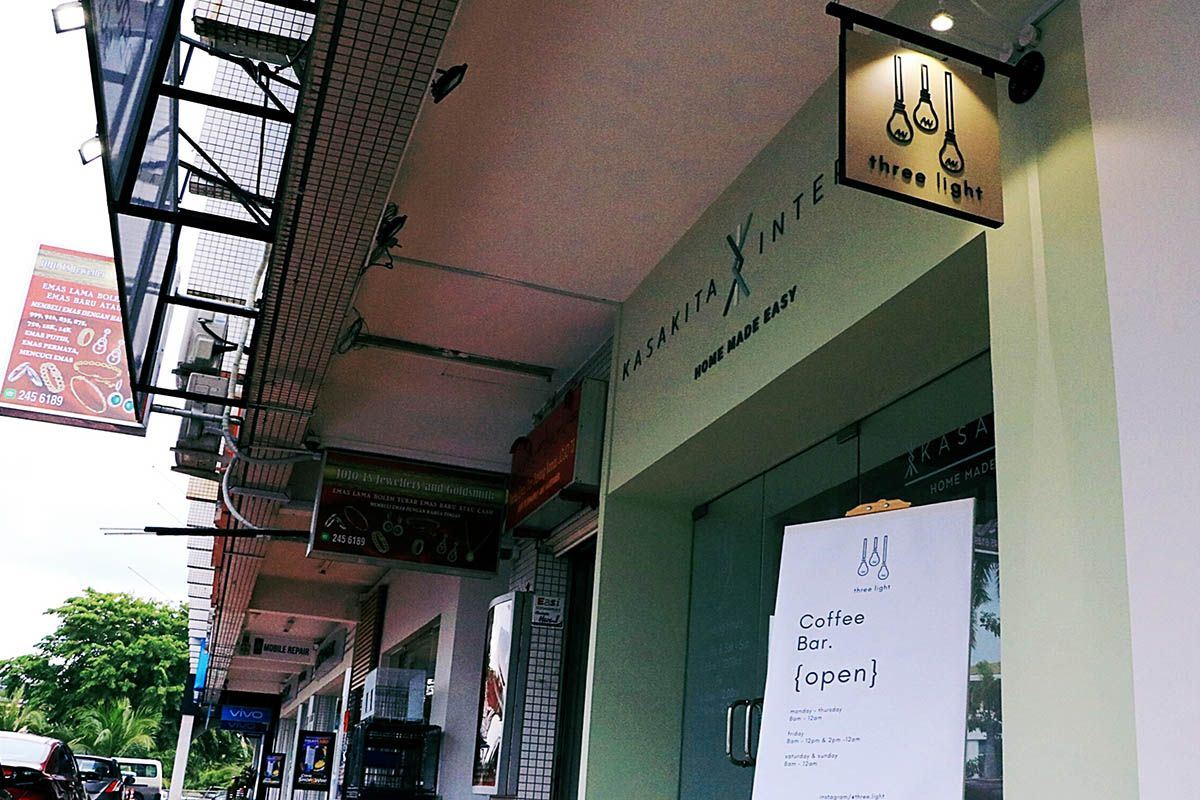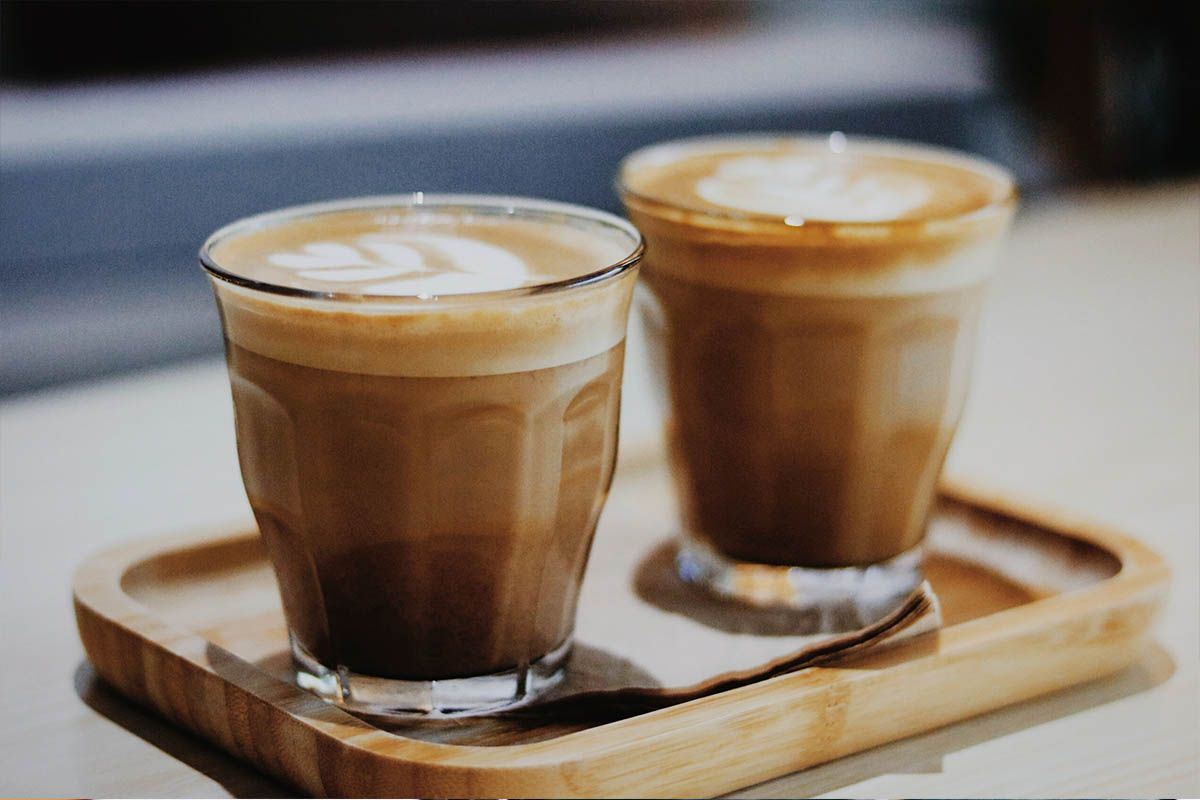 Fairly new to the local coffee scene, Three Light, with its signature 3 bulbs hanging from a ceiling creates an ambience like no other. Tucked away from the busy shop lots of Gadong, this little café has a touch of uniqueness of its own – sharing its space with an interior design company and having only two tables with the reason to initiate conversation with the people around you. Their famous 'Boujee Latte' is not to be missed!
Piccolo Café
Address: Ground Floor No. 11 Jalan Mcarthur BSB BS8711
Instagram: piccolocafebn
Operating hours:
Mondays to Fridays from 7.30am to 11pm
Saturdays and Sundays from 9.30am to 11pm
Fridays closed at 12pm to 2pm for Friday prayers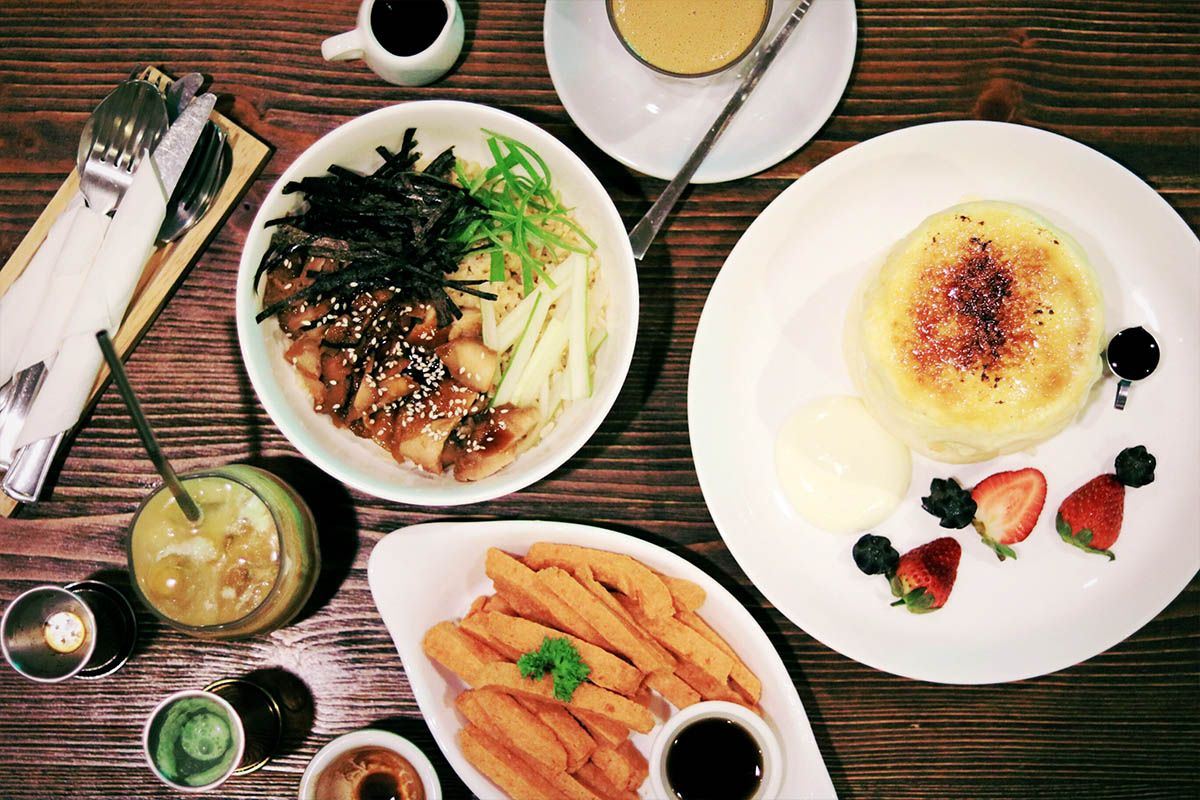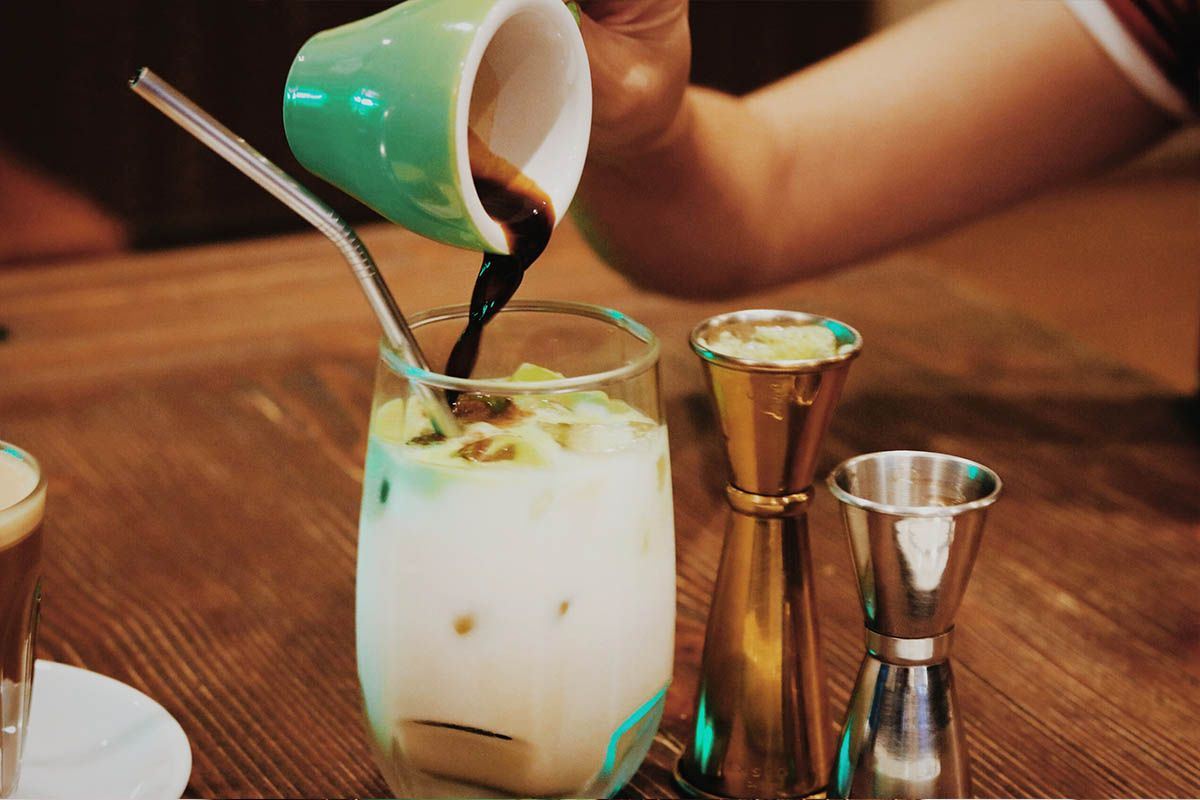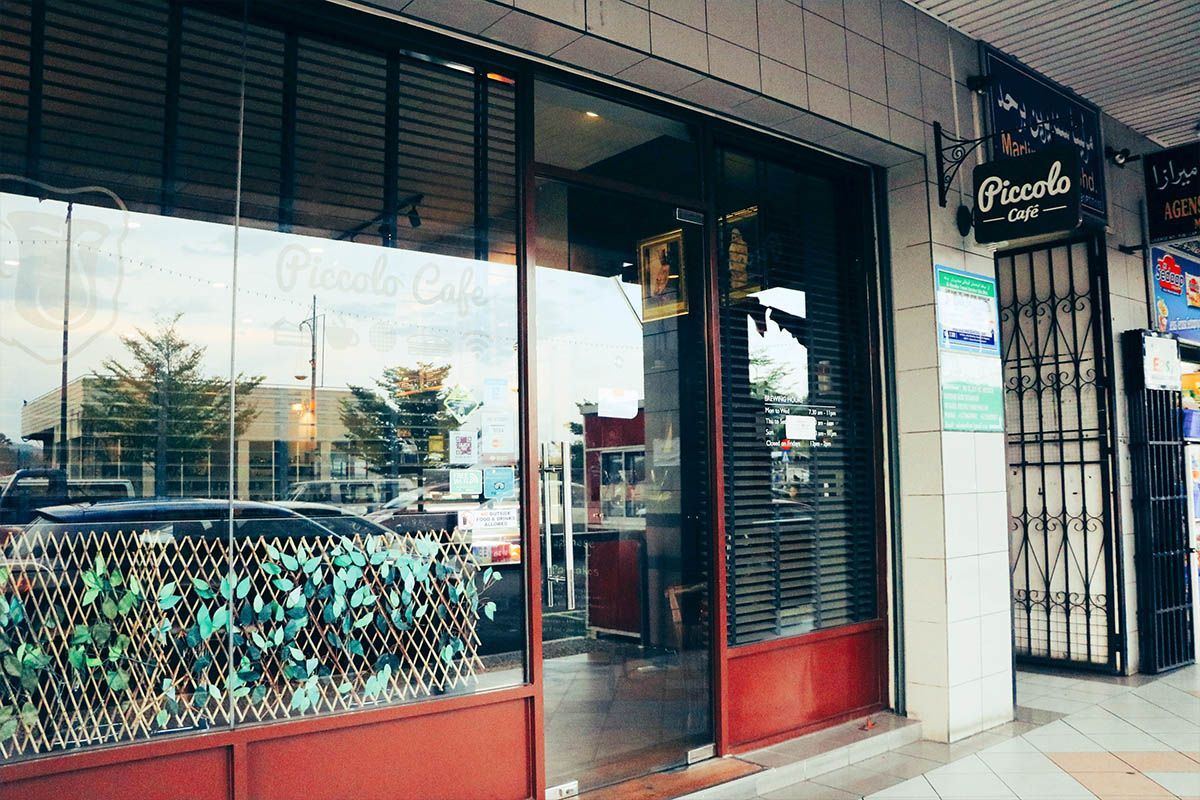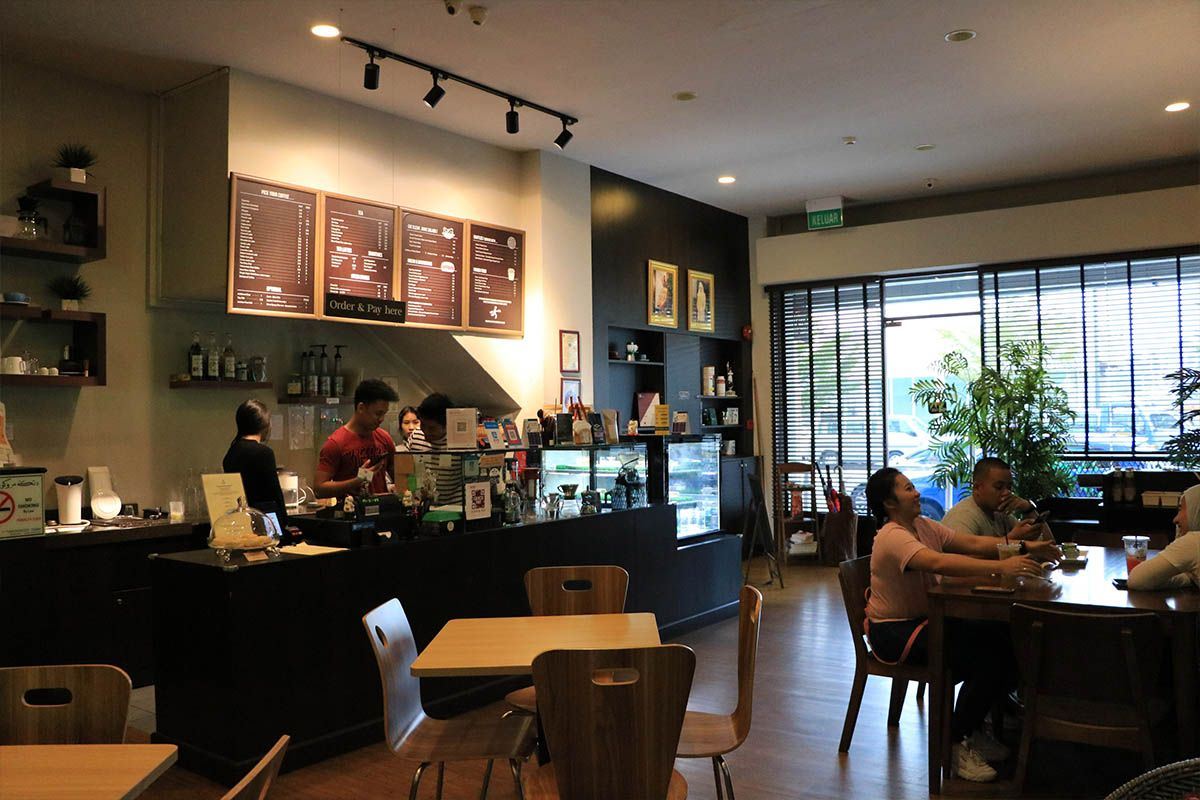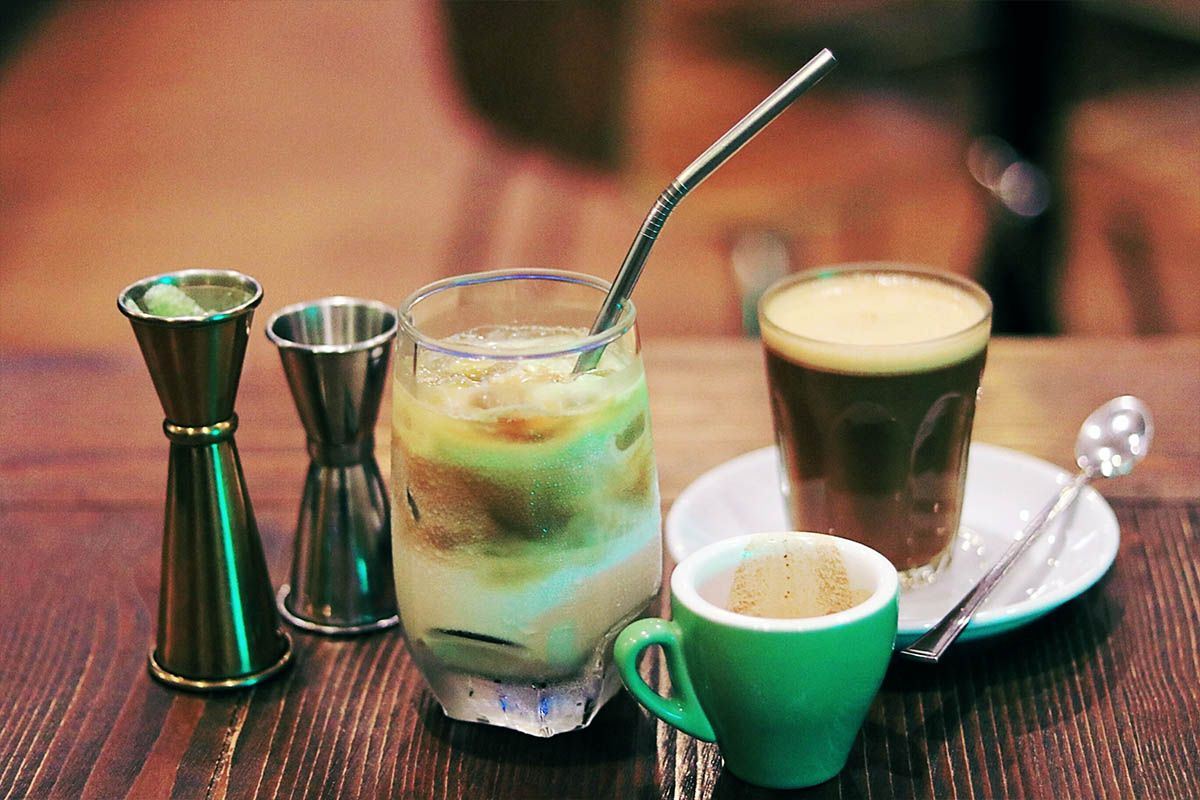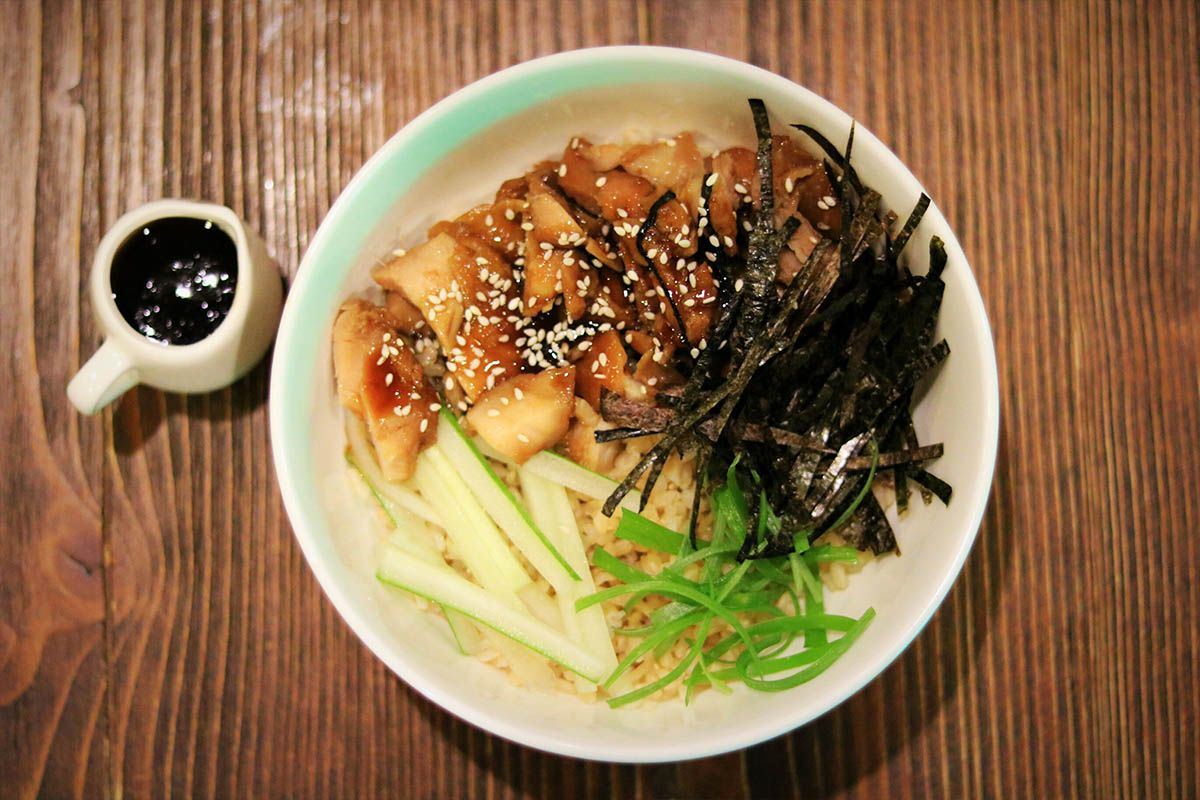 Located in the heart of the capital opposite the famed Kampong Ayer and Royal Wharf, or popularly known as the Waterfront, sits Piccolo Café tucked away in the corner of a bustling shophouse. This little café is renowned for its good coffee, desserts and ambience – make sure to try out the onde-onde latte, bulletproof coffee, chicken fingers with maple syrup, crème brulee souffle pancake and a la mode brownie – yum!
Mei Kong Coffee Shop
Address: No. 108 Jln Pemancha BSB BS8811
Operating hours: Daily from 6am to 7.30pm with exceptions on Sundays closing at 1pm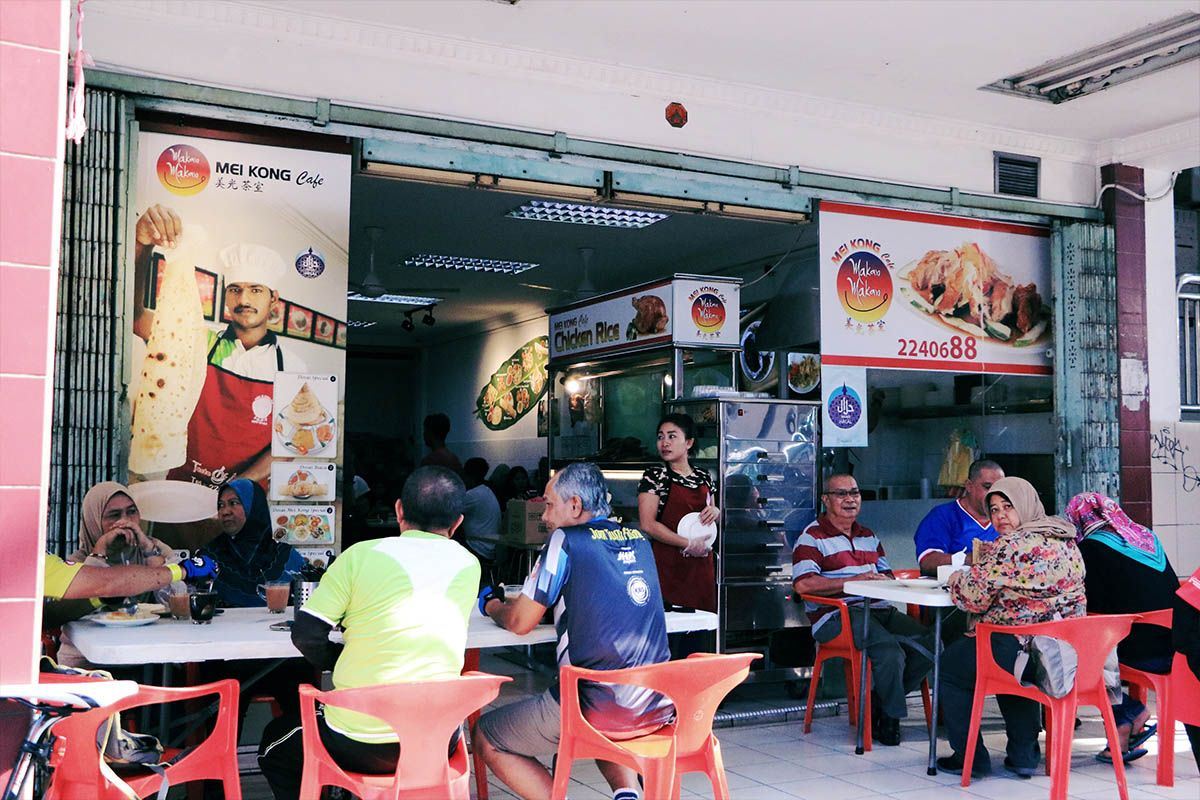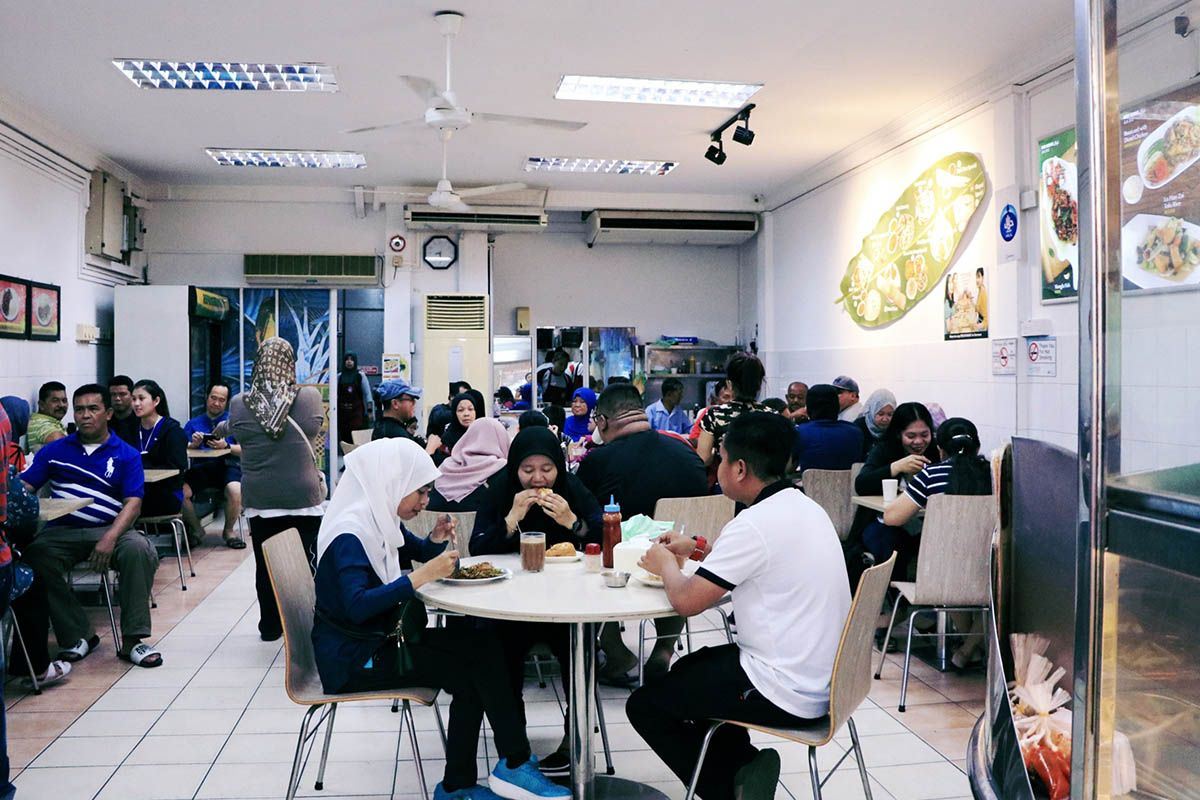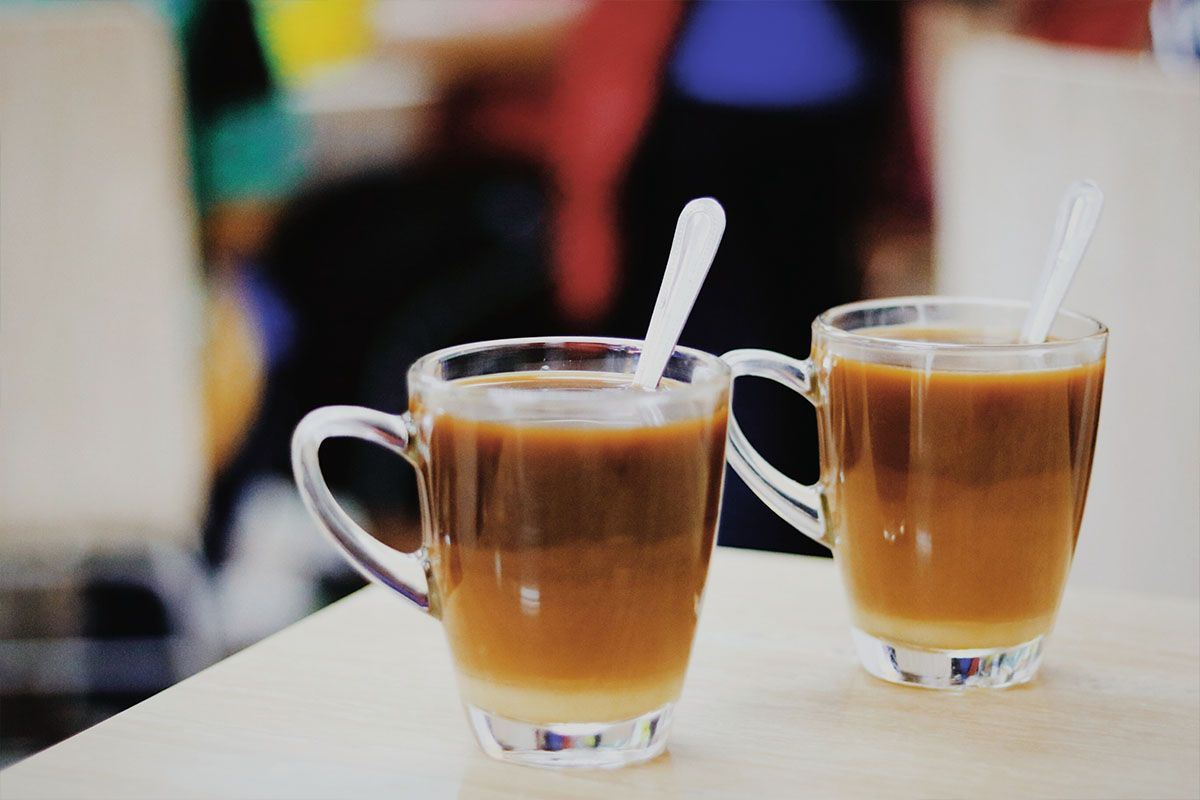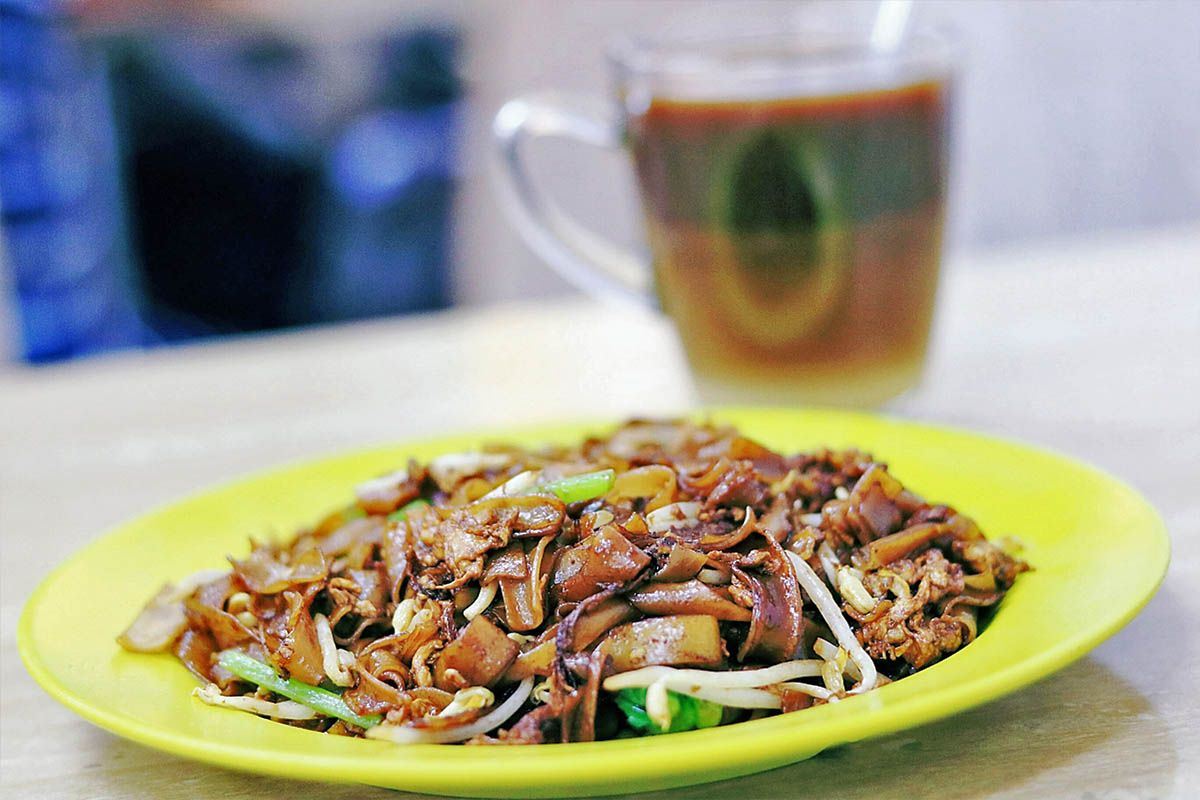 Looking to immerse yourself with the locals and experience Brunei's cultural diversity? This is the place for you. Located not far from the Kianggeh Market, you can find this humble coffee house filled with friendly elderly locals sitting together having Kopi 'O' (regular black coffee) or the local favourite Teh Tarik (pulled milk tea). Well-known amongst the locals, it's highly recommended to pop in as early as 6am to nab a seat! Have a go with their Seria Kuey Teow or the basic Kuey Teow Goreng (fried rice noodles).
The Krema Coffee
Address: Unit D31, Bangunan Lim Eng Ming, Block D, Kg Kiulap
Contact No.: 223 0880
Instagram: the_krema
Operating hours: Daily from 7am to 10.30pm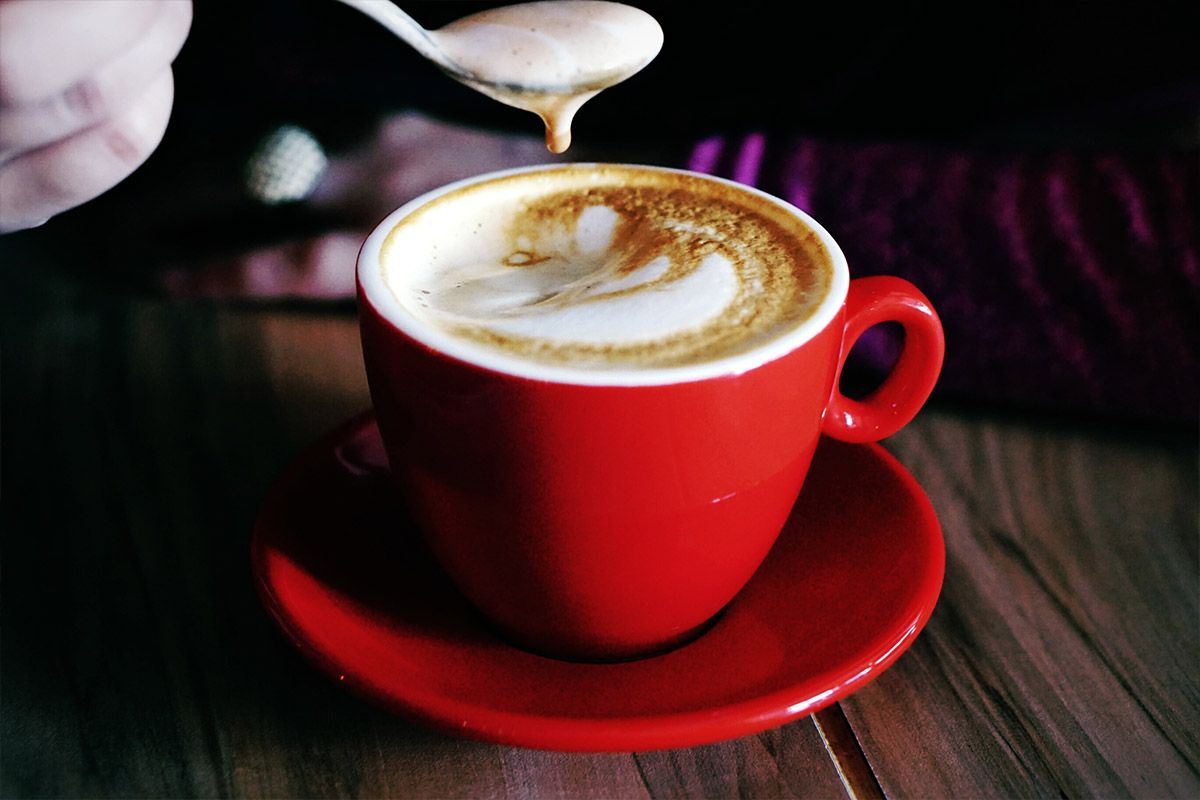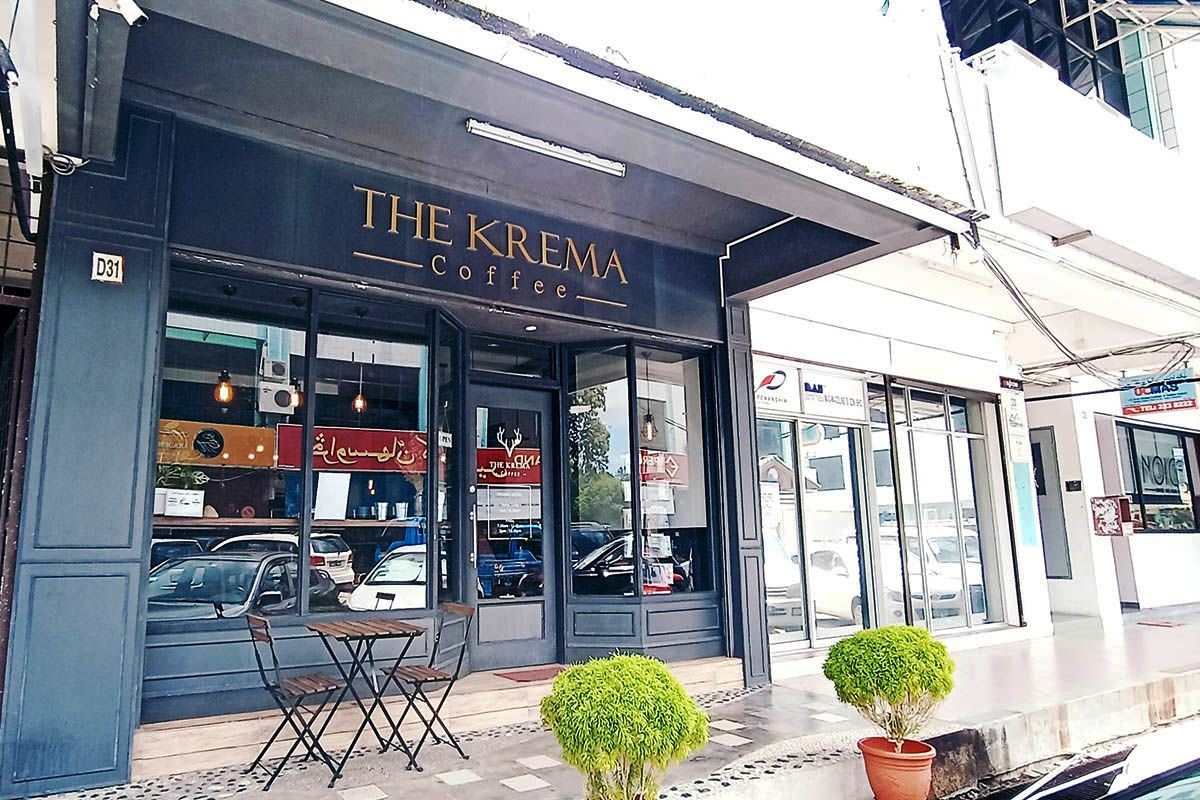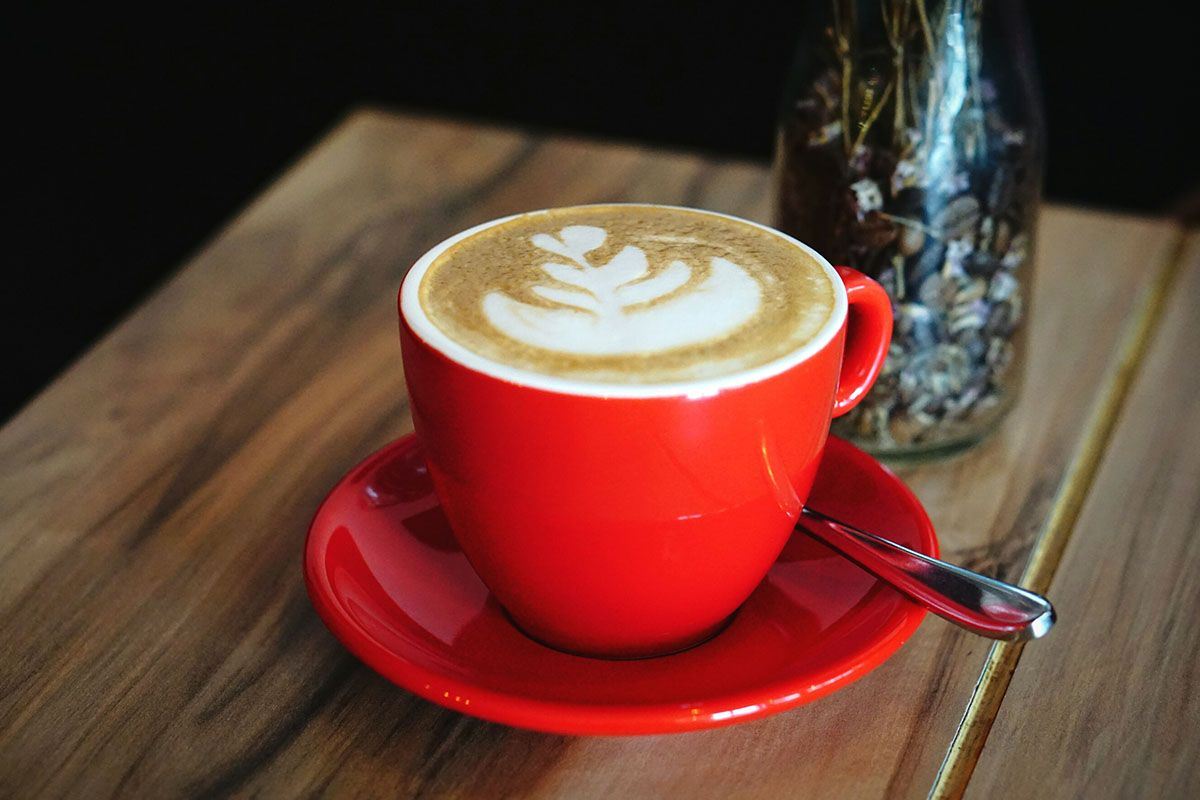 Only 10 minutes away from the heart of the capital, you can find Krema Café, hidden away in the hustle and bustle of Kiulap. Walk up to the strong aroma deliciously wafting from the classy café, with its contemporary ambience and architecture being a hit with youngsters and hipsters who thrive on pedantically picking on the very best coffee Brunei has to offer – like their famous flat white!
Alter Ego Fusion Cafe
Address: Unit No. 2 & 3, Block E, Ground Floor, Lot 5788, Kg Kiulap, Brunei
Instagram: alteregofoods
Operating hours:
Monday to Thursday from 10am to 10pm
Fridays from 2pm to 11pm
Saturdays and Sundays from 10am to 11pm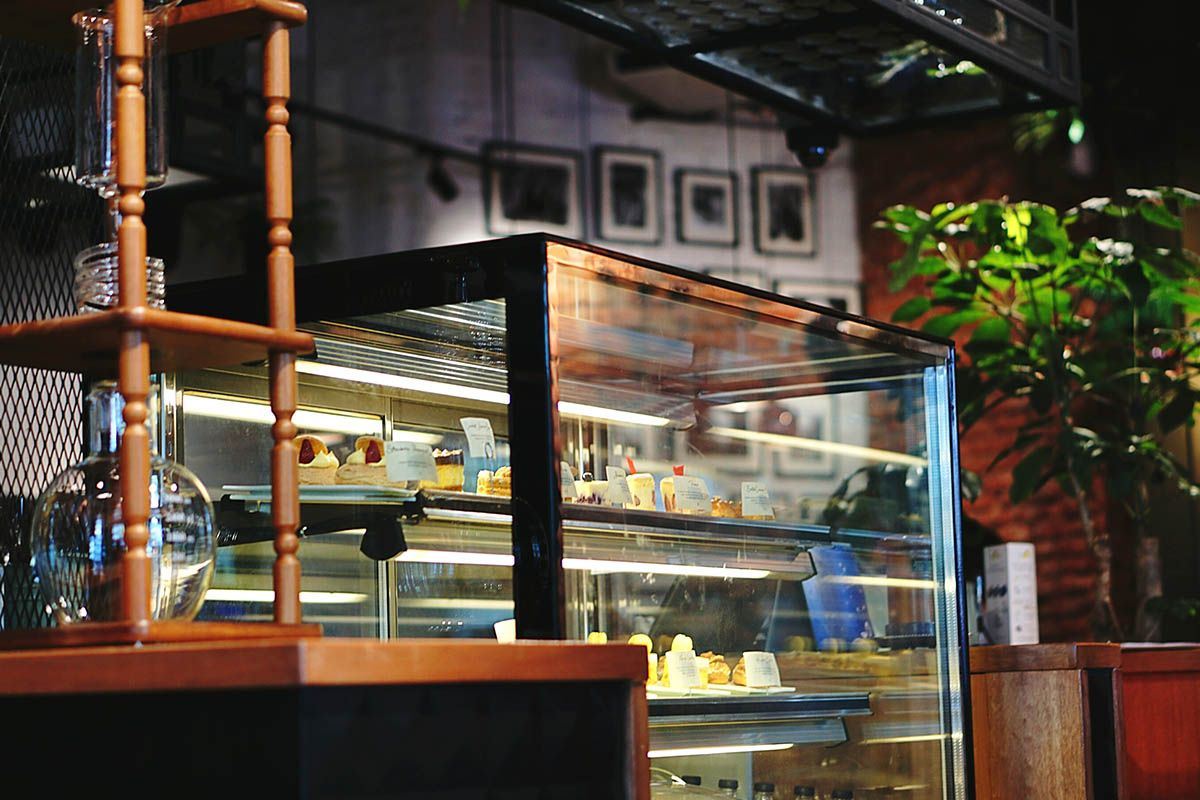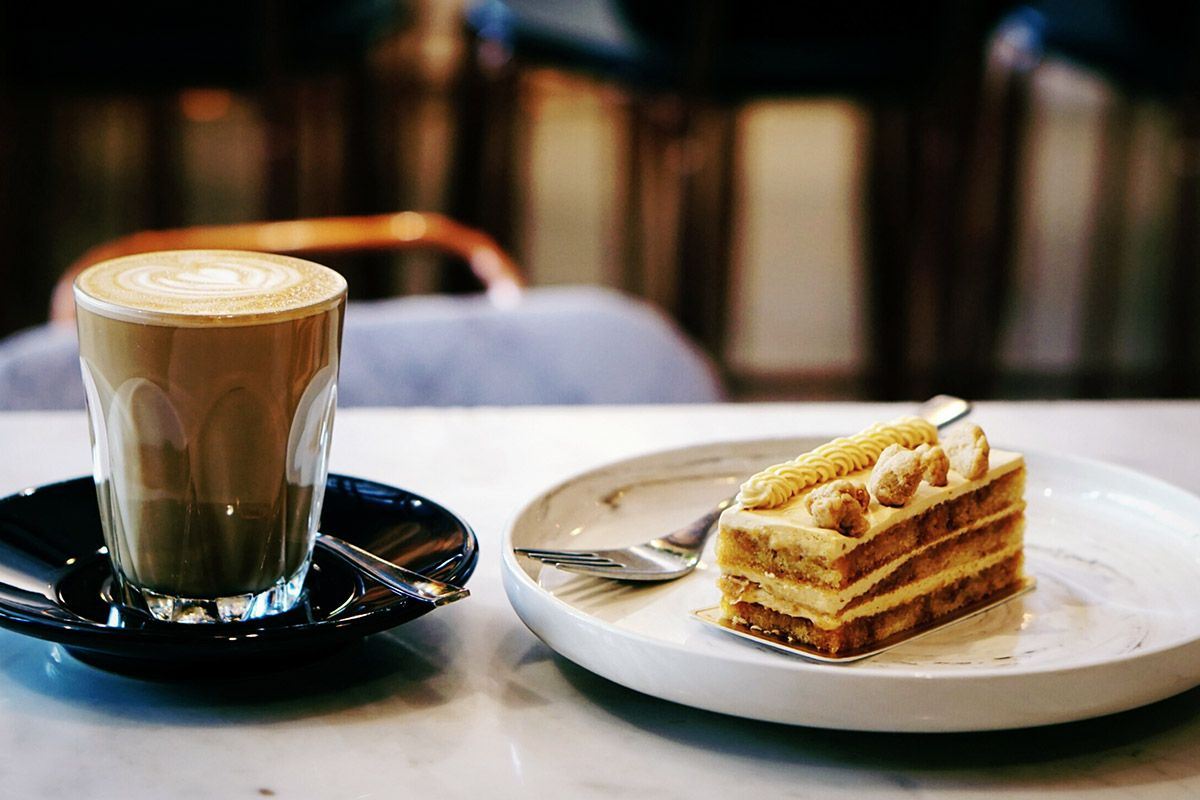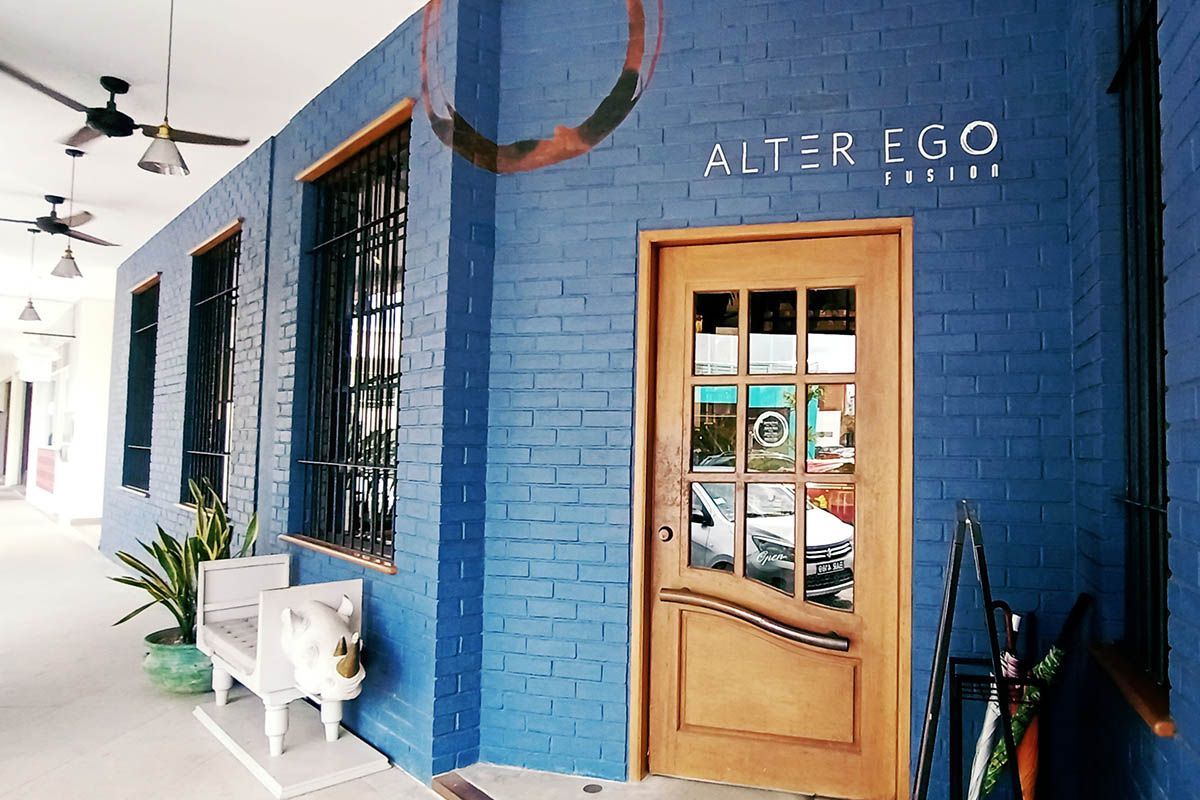 If you're searching for a place that's chic and wanting to spoil yourself just a little more than usual then Alter Ego is for you. With plenty of clean lines and eccentric decor, this picturesque café has a wide array of decadent desserts, and food and drinks on their menu. Their brown sugar cake and éclairs are a definite recommendation to compliment their freshly brewed coffee.
Jing Chew
Address: Spg 5, No. 10, Jln Gadong, ½ km BSB BE4119
Operating hours: Daily from 5.30am to 7pm except Sundays closing in at 12pm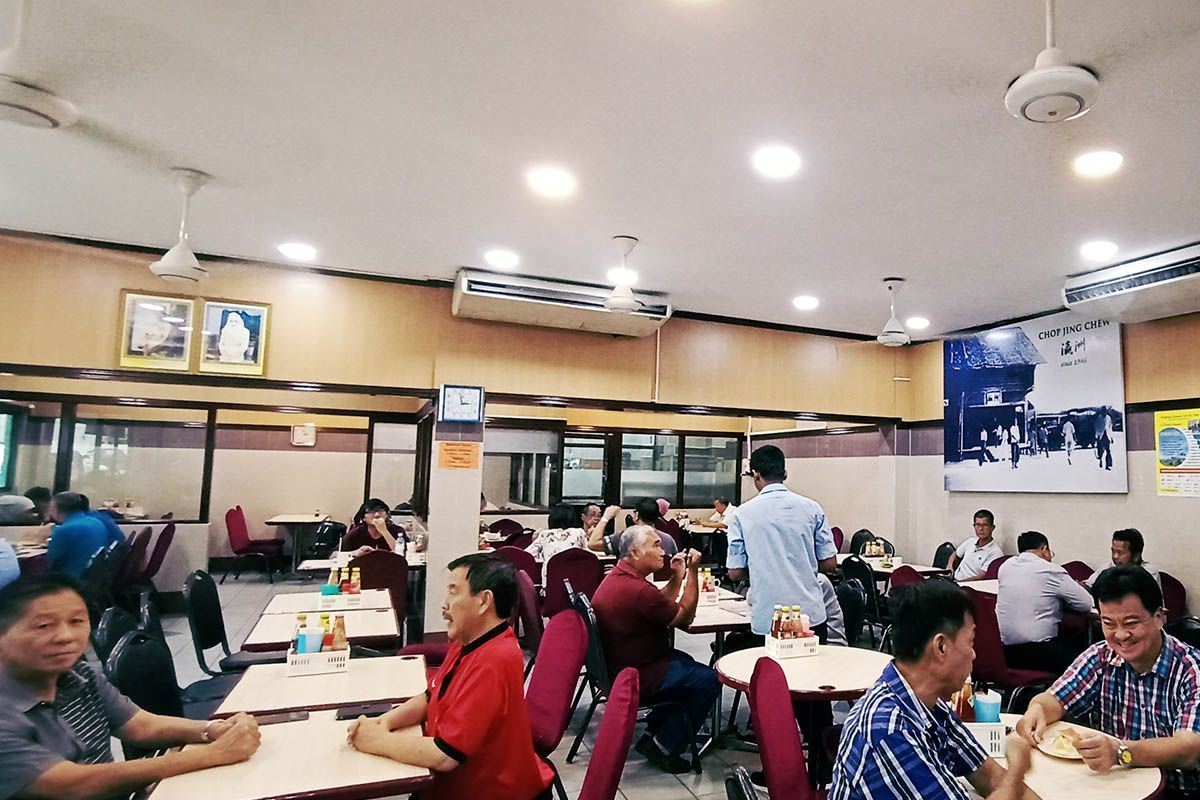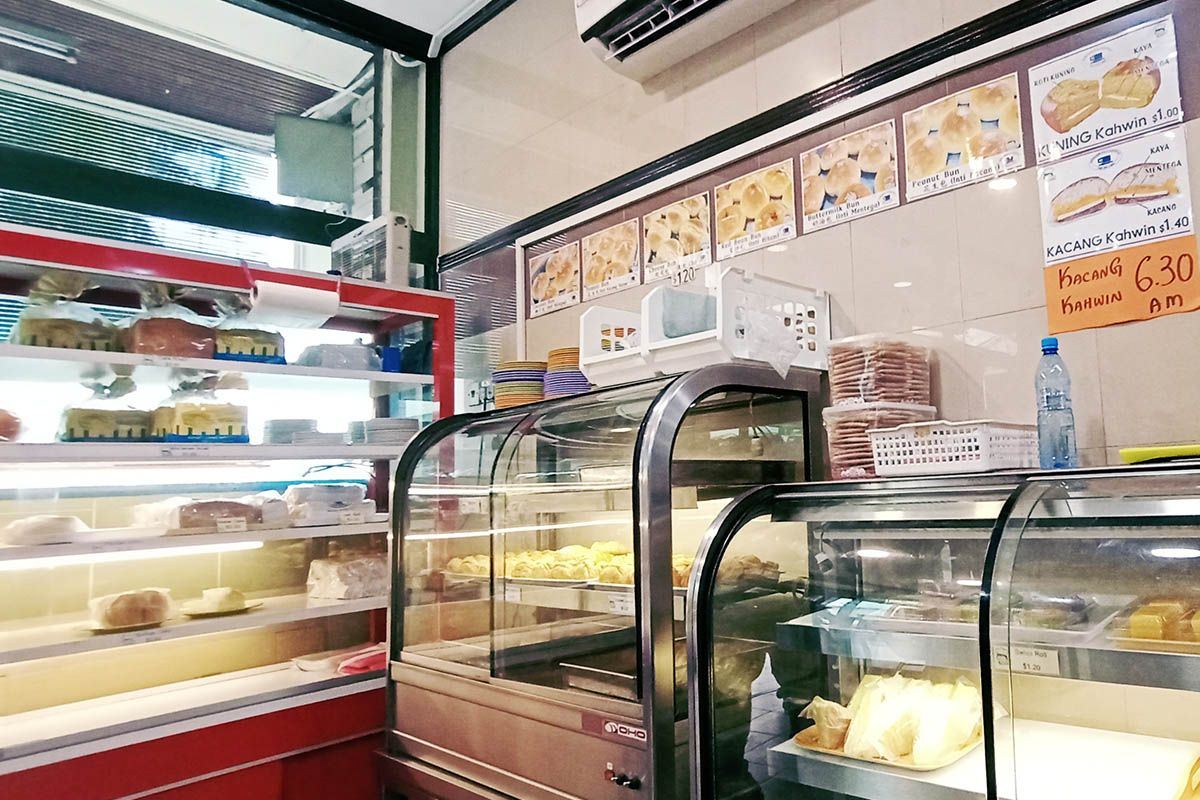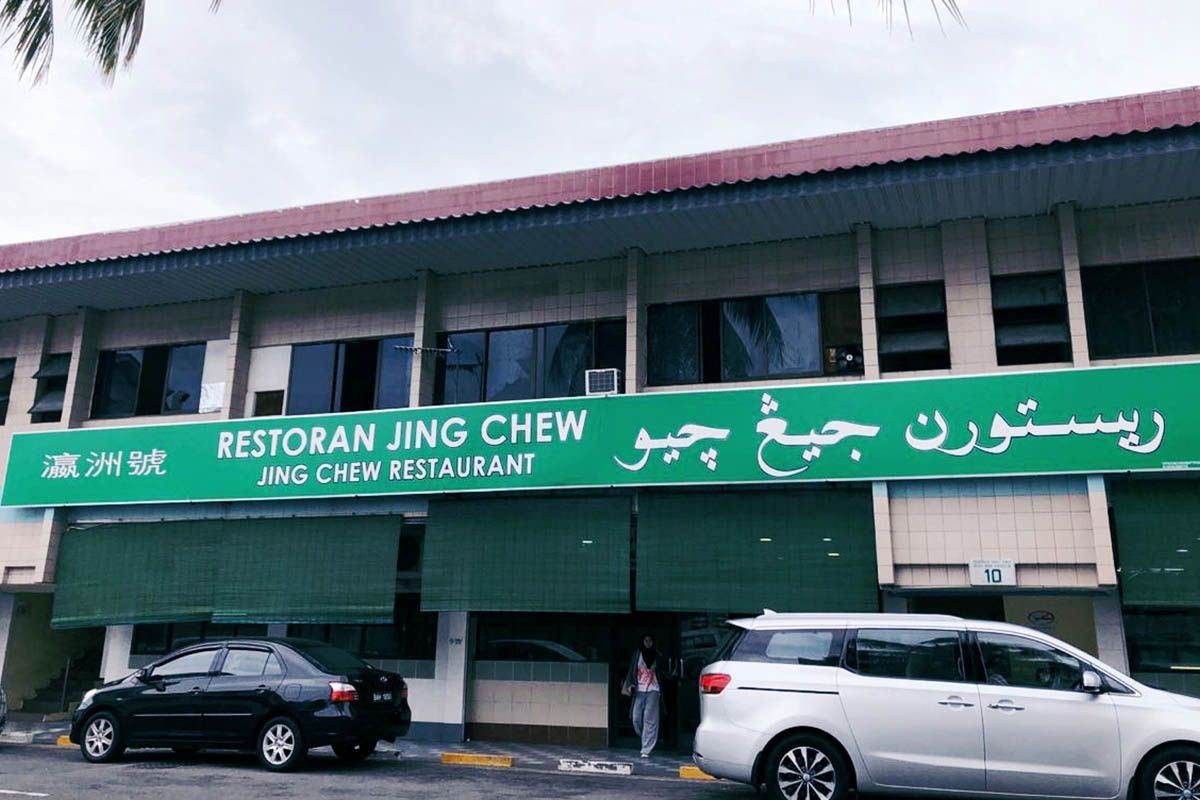 Mention tea time and fresh bakes to any local, and you will get Jing Chew as a first suggestion. A household name since the early 70s, this coffee shop is definitely one not to miss. Famed for their 'Roti Kuning' (yellow bread) and wide variety of buns, you'll always find Jing Chew filled with many locals during their opening hours. Best to get there early to avoid disappointments trying out the 'Roti Kuning Kahwin' (yellow bread with butter and coconut jam) or 'Roti Kacang Kahwin' (bun with crushed peanuts, butter and coconut jam) with a cup of classic Kopi 'O' to complete the meal.
Roasted Sip
Address: Unit 3A, Ground Floor, Block D Jerudong Complex, Jln Jerudong BG 3122
Instagram: roastedsip
Contact No.:
Jerudong: 261 0850
Serusop: 234 2281
Pavo Point: 223 0407
Operating hours: daily from 7am to 11pm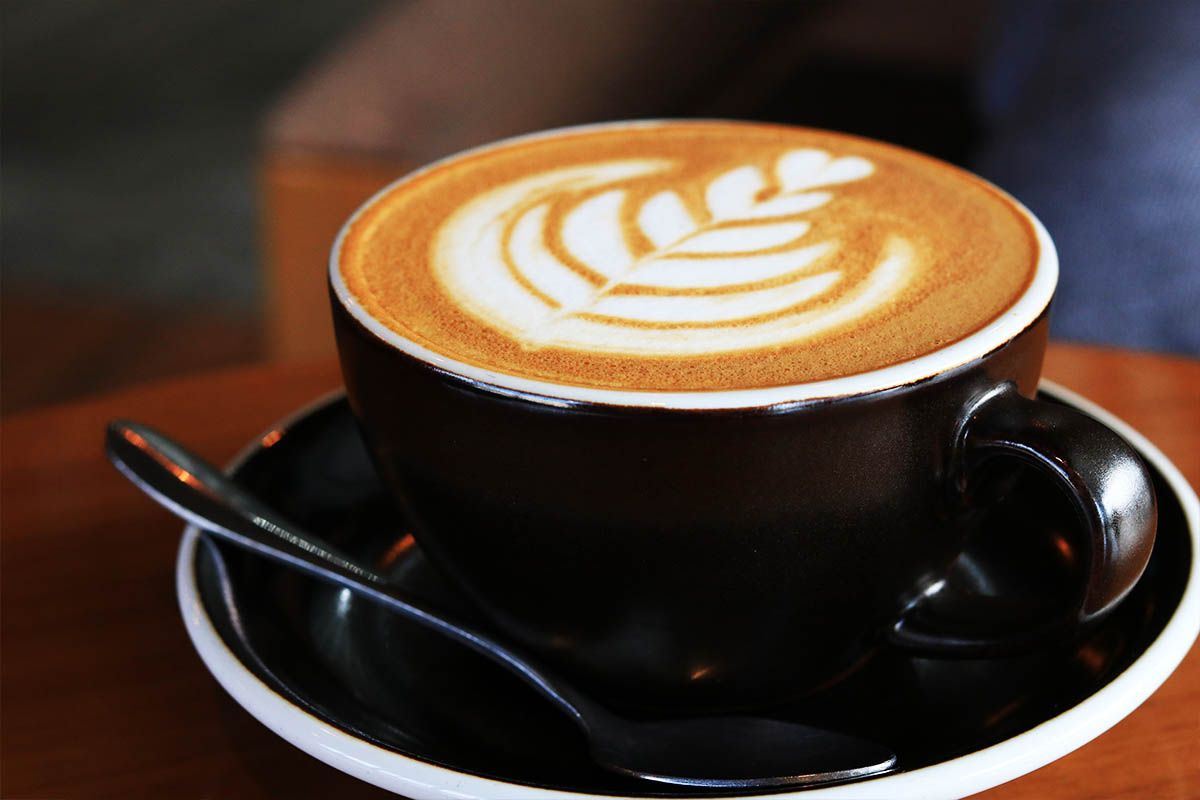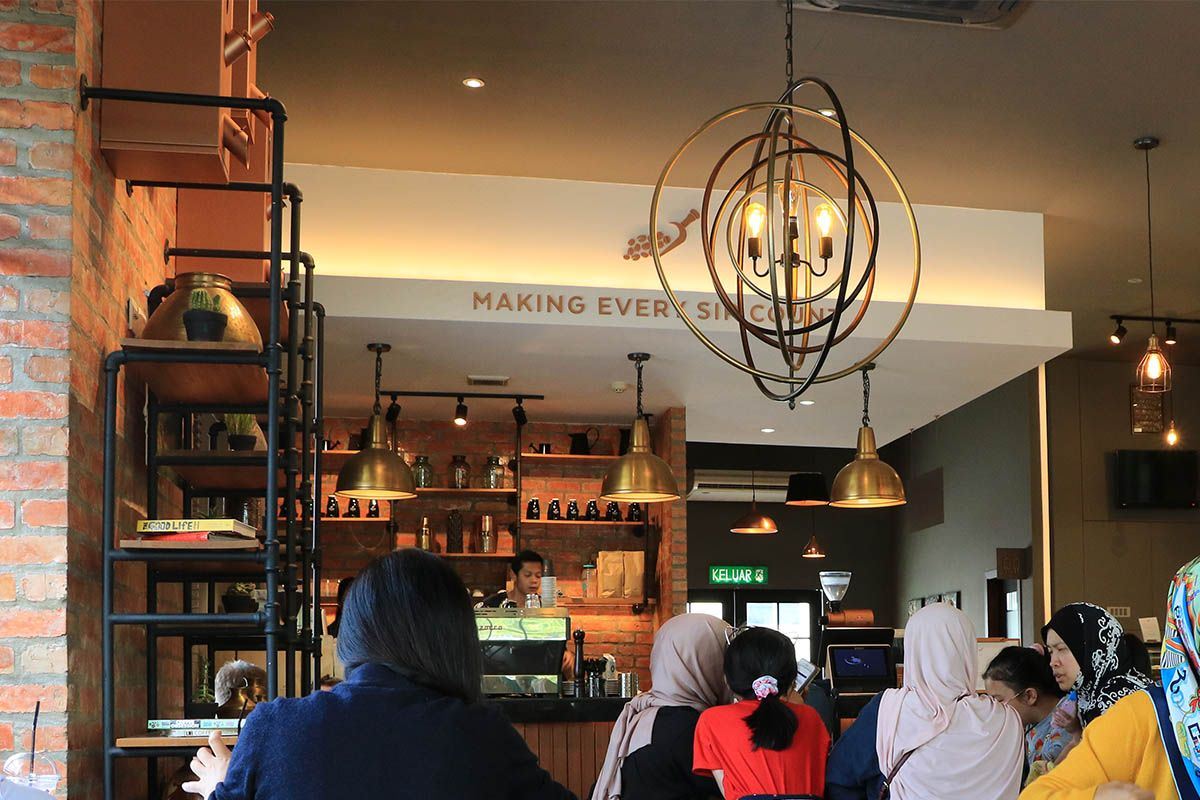 Known as one of the few local coffee roasters, Roasted Sip recently opened its third branch in the heart of the capital. It's cosy setting and warm ambience makes it a unique experience to enjoy a cuppa! Offering a variety of brews, we highly recommend you to try out the Coco Brew or the people's favourite, the Jellatte.
Mei Fang Café
Contact No.: 422 1254
Operating hours: Daily from 6am to 6pm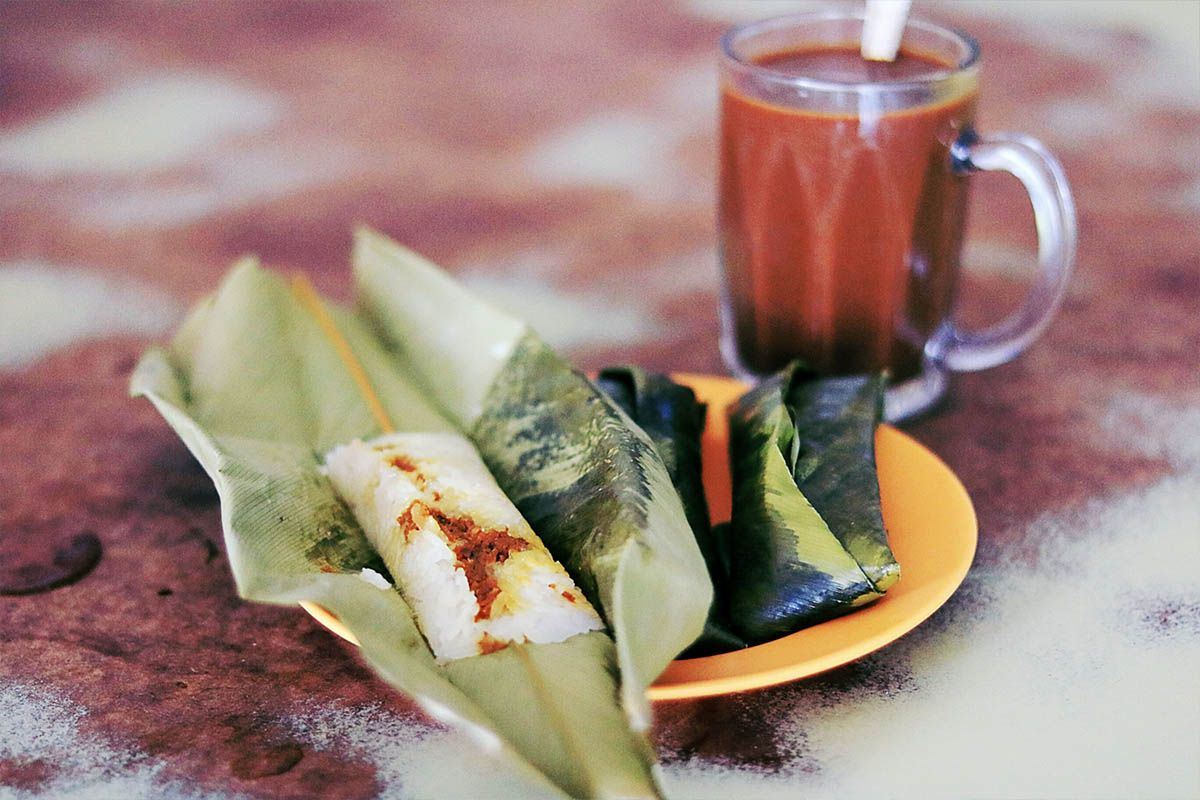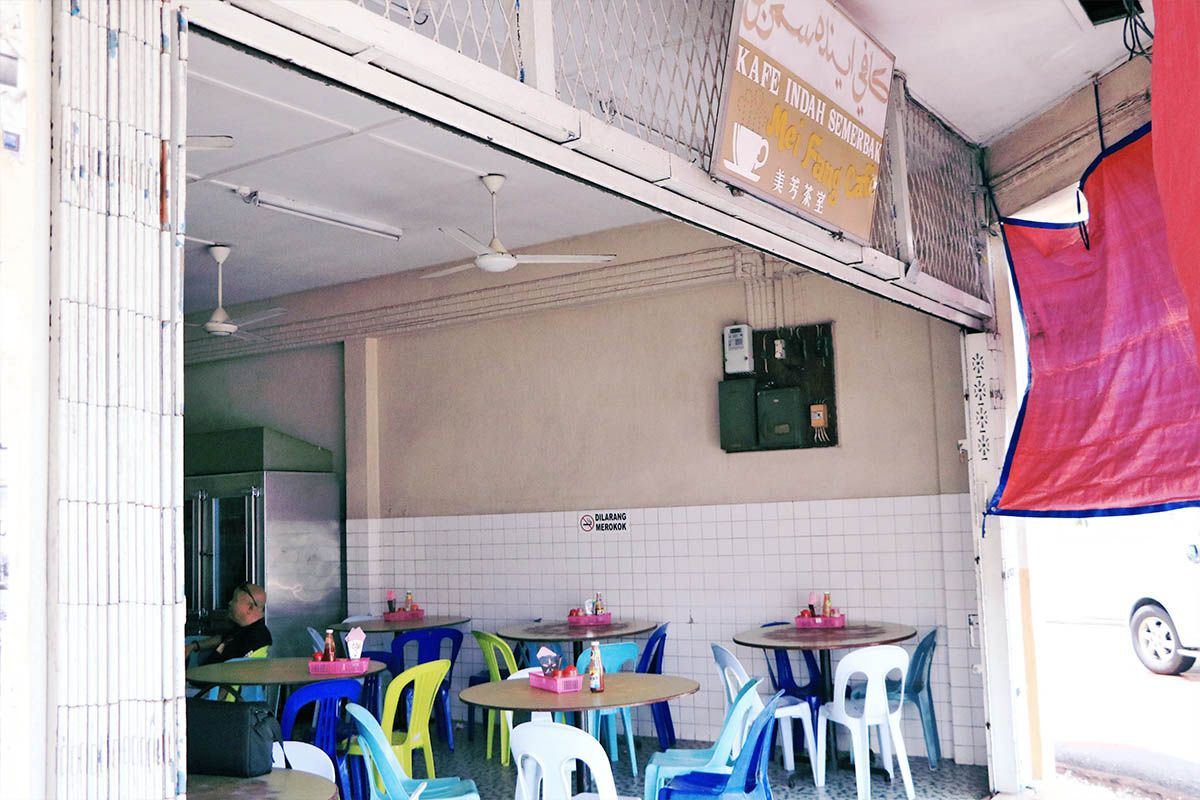 Located conveniently across the Tutong River, it's difficult not to pass by this humble and long-standing popular café and grab your local fix of their famous pulut panggang (grilled glutinous rice with fillings wrapped in banana leaves), or their traditional Mee Goreng (fried noodles). Order any of the dishes with coffee or tea to complete your traditional coffee house experience!
Mian & Mumba
Address: A-6A, Block A, Ground Floor (Soon Lee Megamart), Kampong Sungai Liang Brunei
Contact No.: +673 722 4623
Instagram: main.mumba
Operating hours:
Saturday to Thursday from 9.30am to 6.30pm
Fridays from 9am to 12pm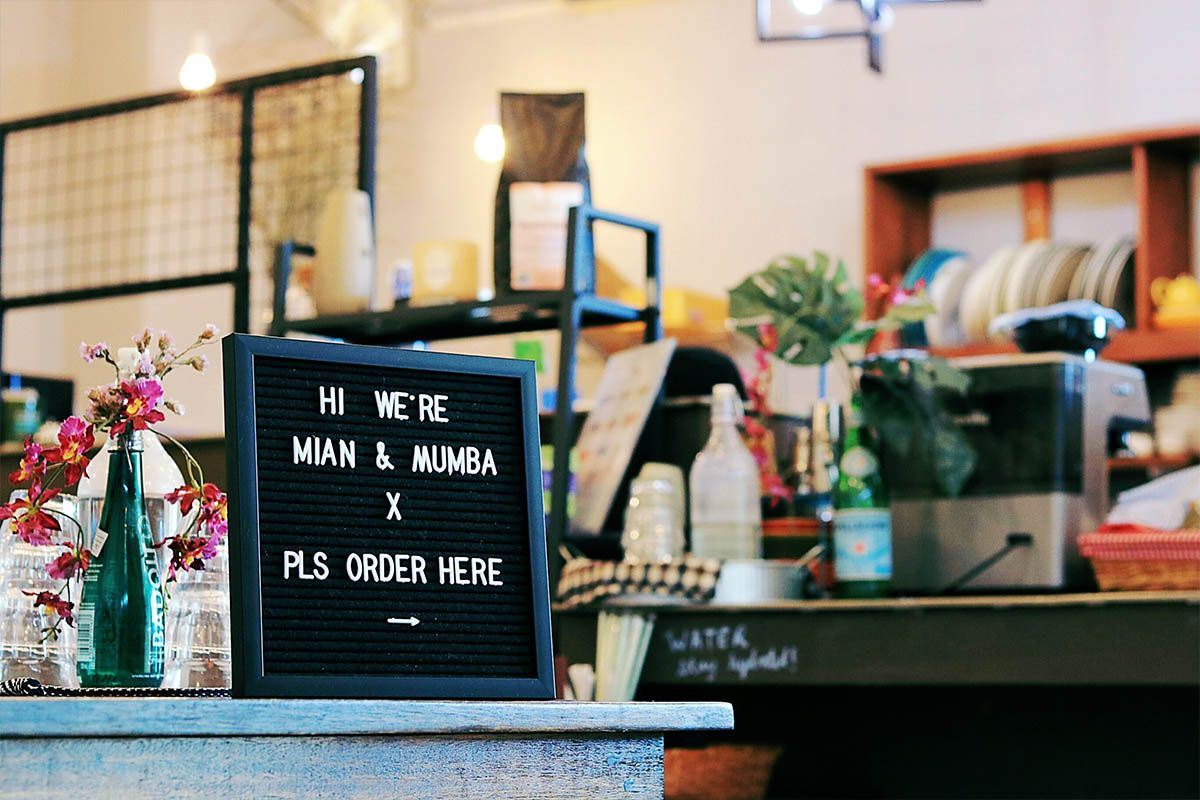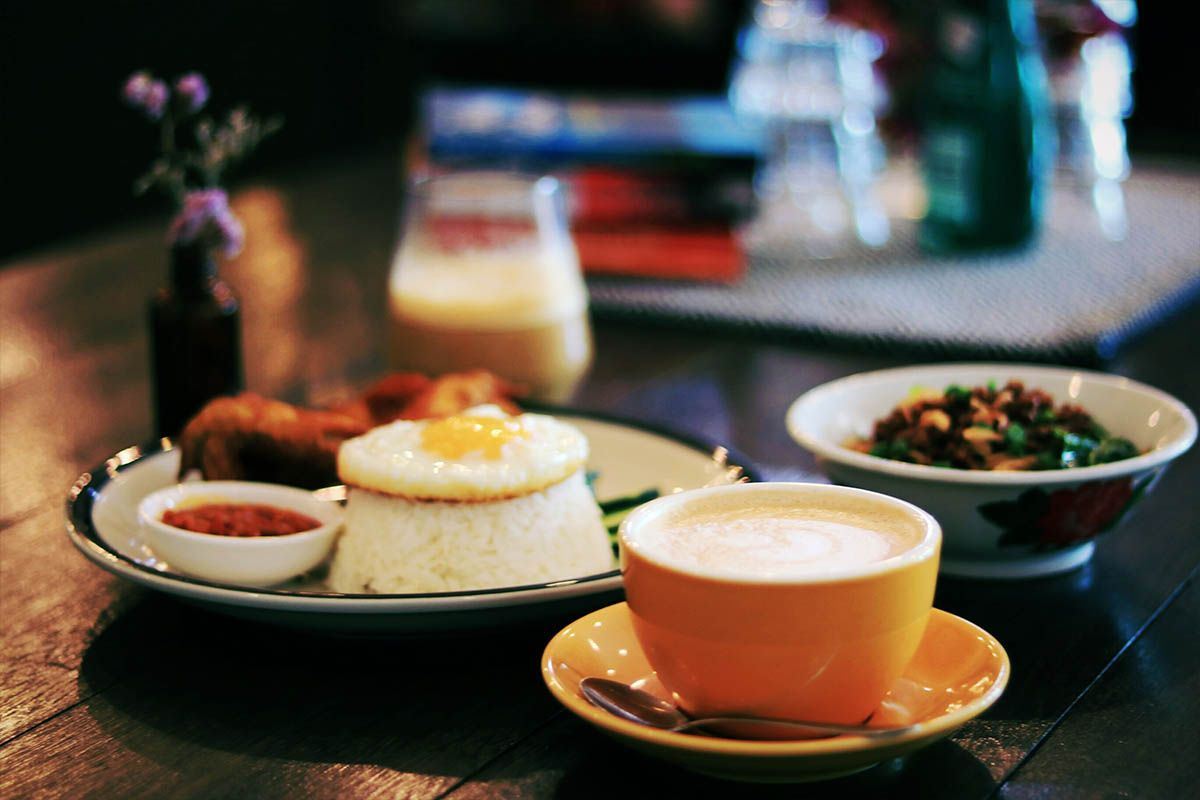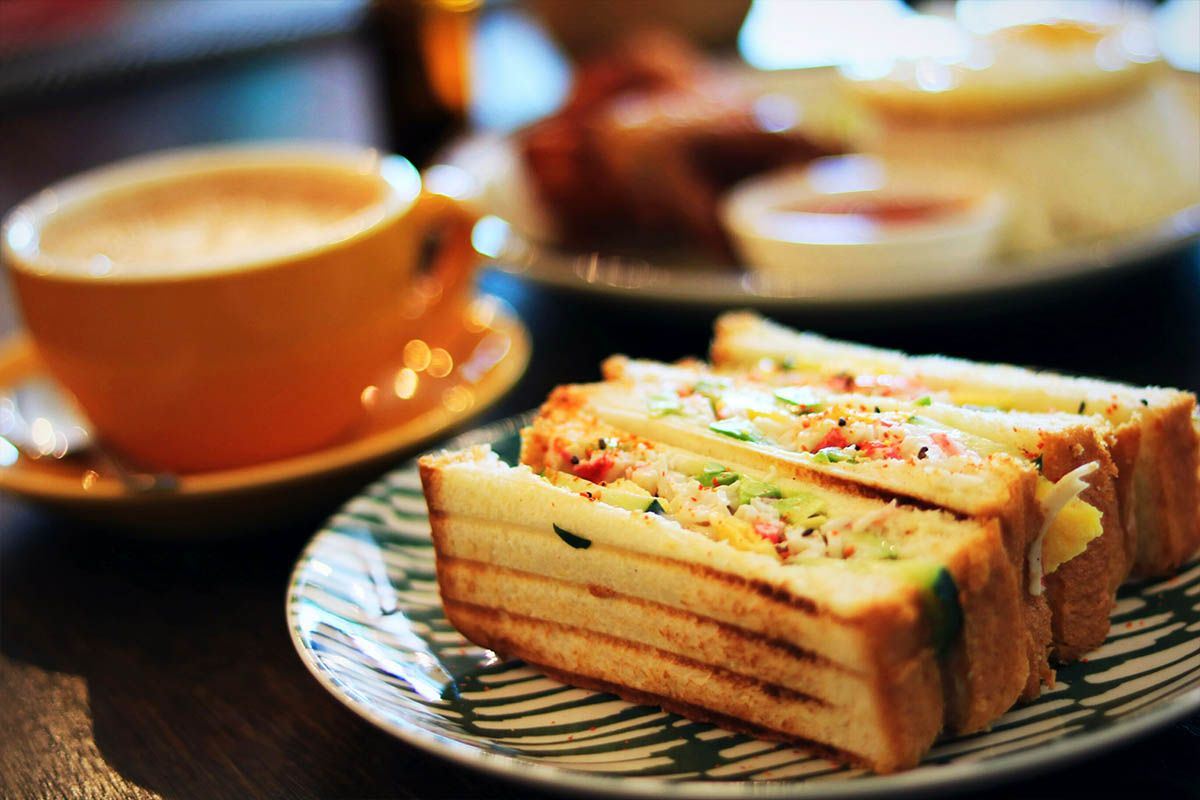 Enroute to Belait, make sure to make a quick stop to this fairly new local café serving their special nutty latte or iced shaken double espresso to cool down from the heat. They also serve a variety of local dishes with a touch of their own uniqueness, the Krablifornia Fancy Roti and the Ube Halaya cake is definitely a must try! Fun fact: the meaning behind their name is derived from Brunei's traditional Tutong dialect translating simply to Eat and Drink.
KOPIFIX

Address: No 4 Block A Lot 05074 Kampong Gana Mukim Liang, KC1135 Kampong Sungai Liang, Brunei
Instagram: kopifix_
Operating hours:
Daily except Fridays from 9.30am to 8.30pm
Fridays from 2pm to 8.30pm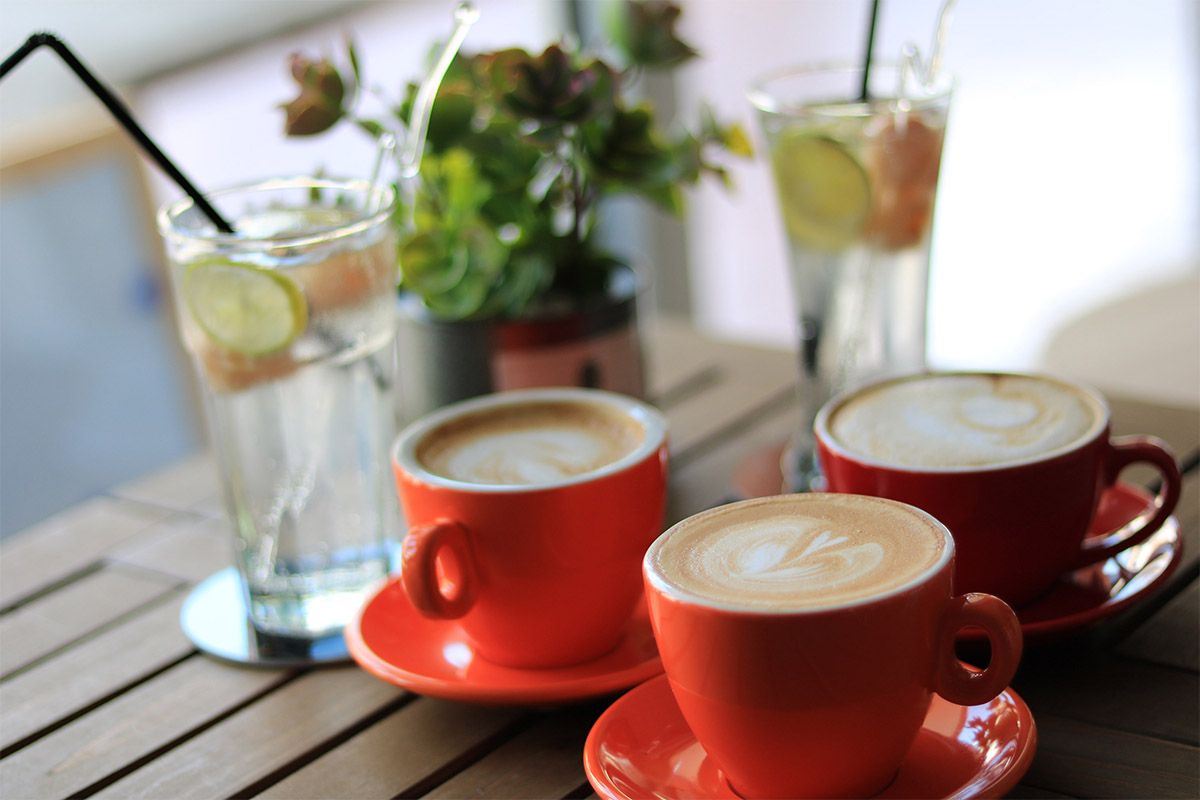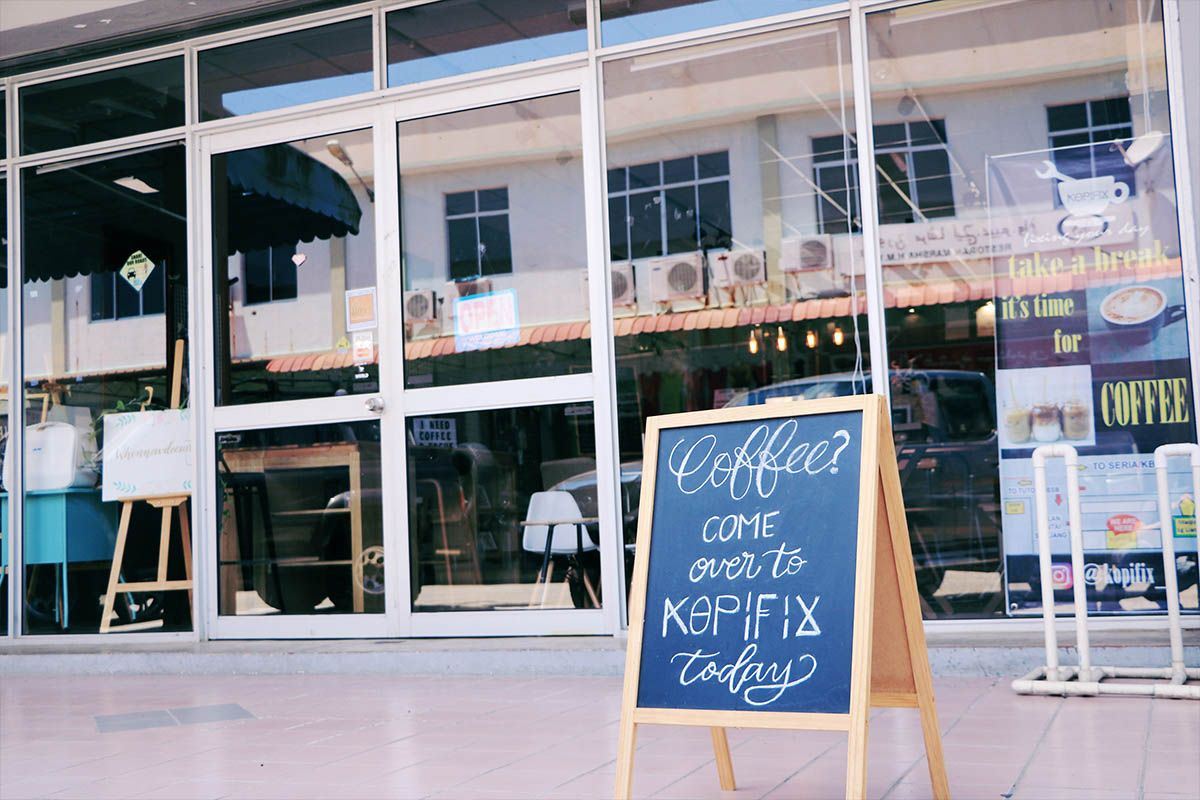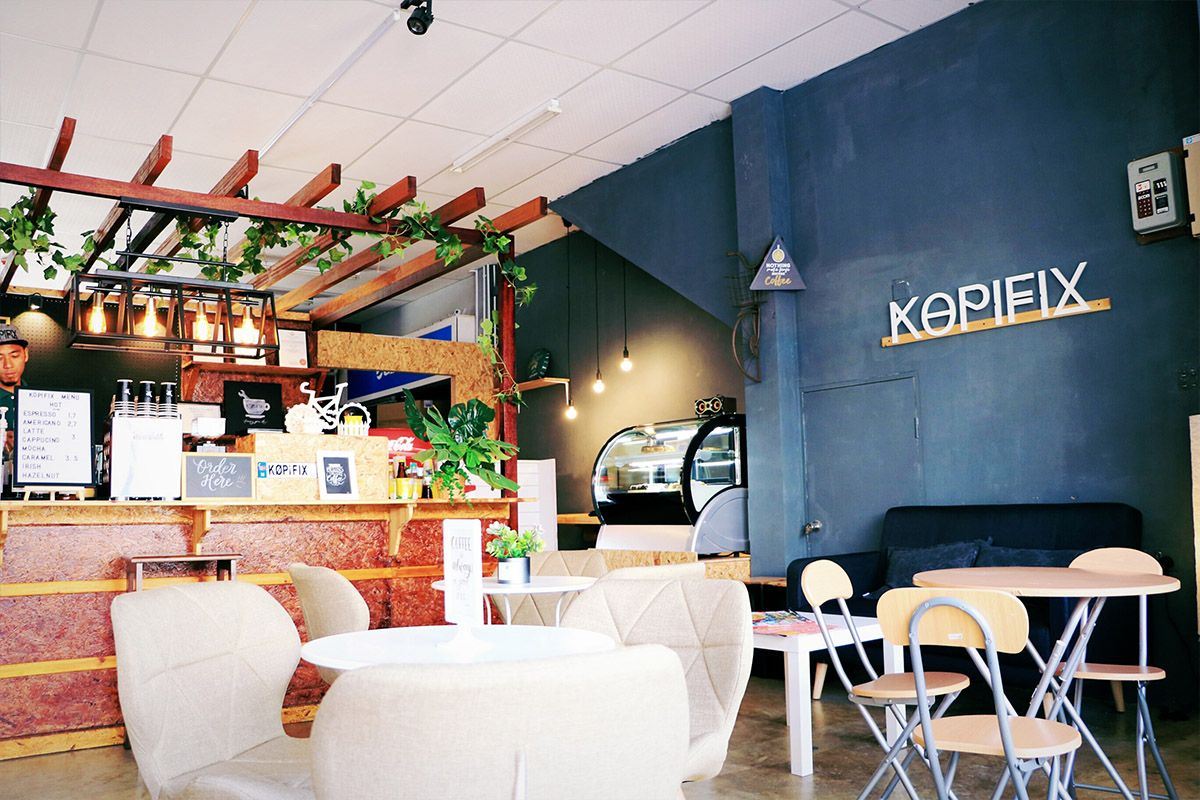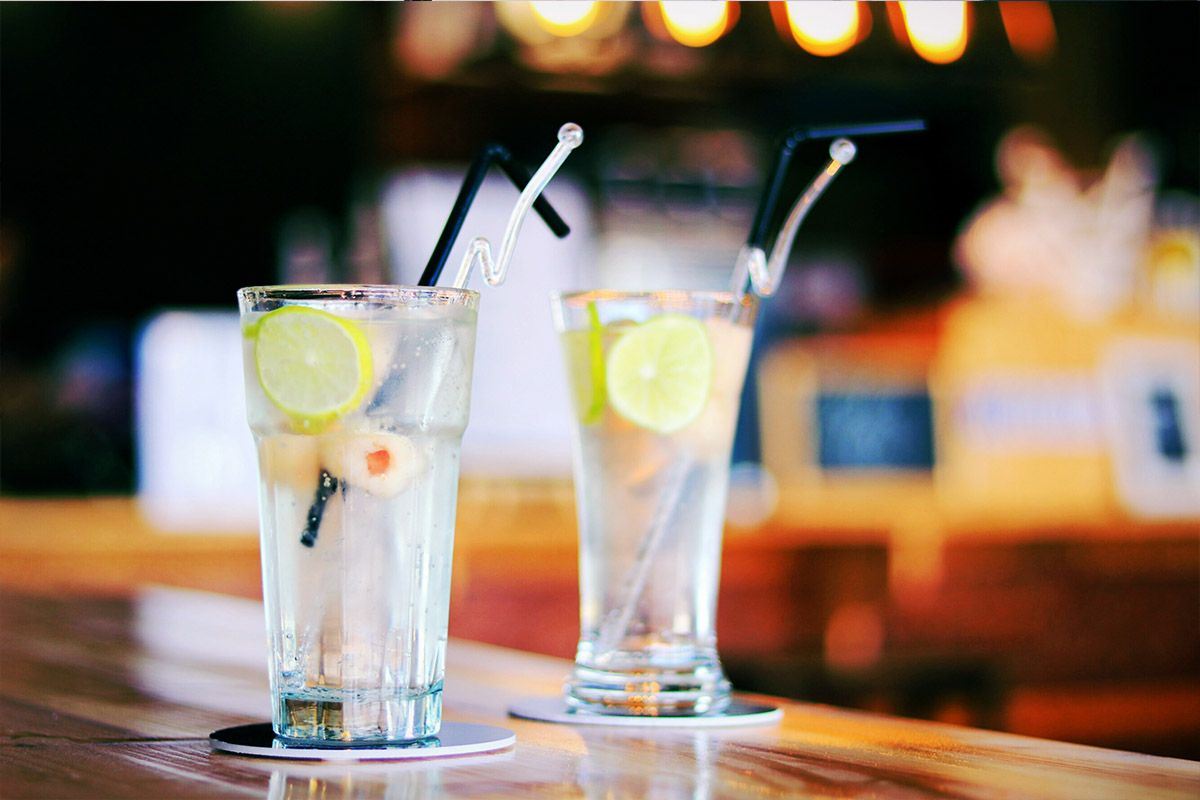 A cosy and unique café tucked away on the way to Kuala Belait, Kopifix is the perfect spot for a passionate coffee lover to come and have a chat about different types of coffee with its owner tending to and guiding you, making you feel at home.  Their uniqueness stands out catering to not only coffee lovers with their virgin Irish coffee, but for non-coffee drinkers too with their refreshing virgin lychee mojitos and mocktails.
Beanery & Co.
Address: No. 81 A/1, Ground Floor, Jln Bunga Rambai, Kuala Belait KA1131
Contact No.: 334 7772
Instagram: beanery.co
Operating hours: daily from 9am to 10pm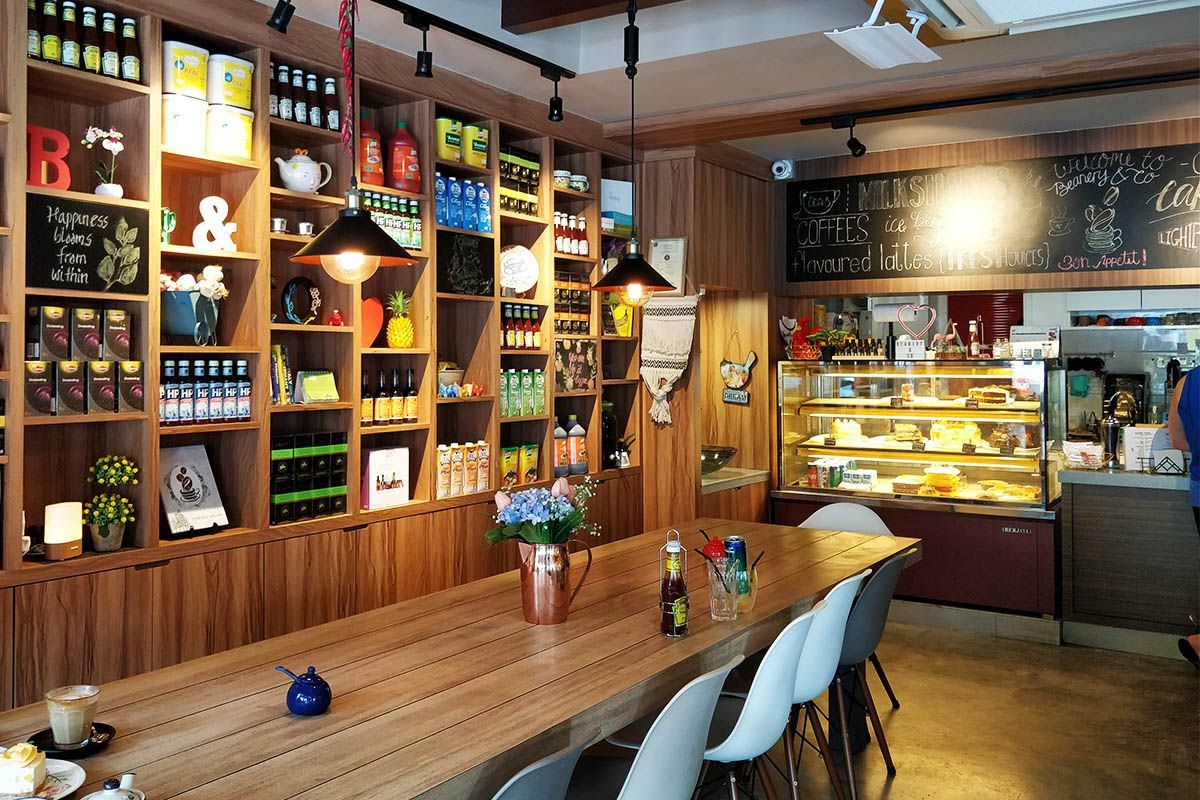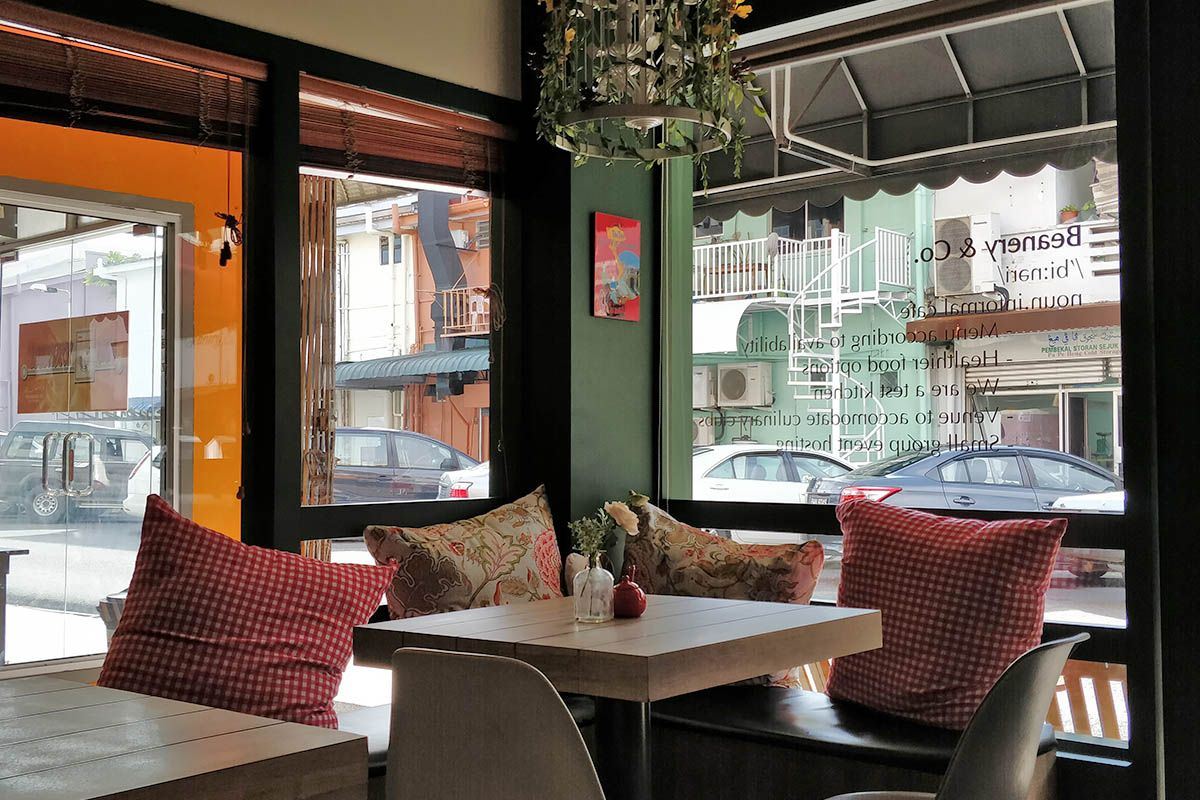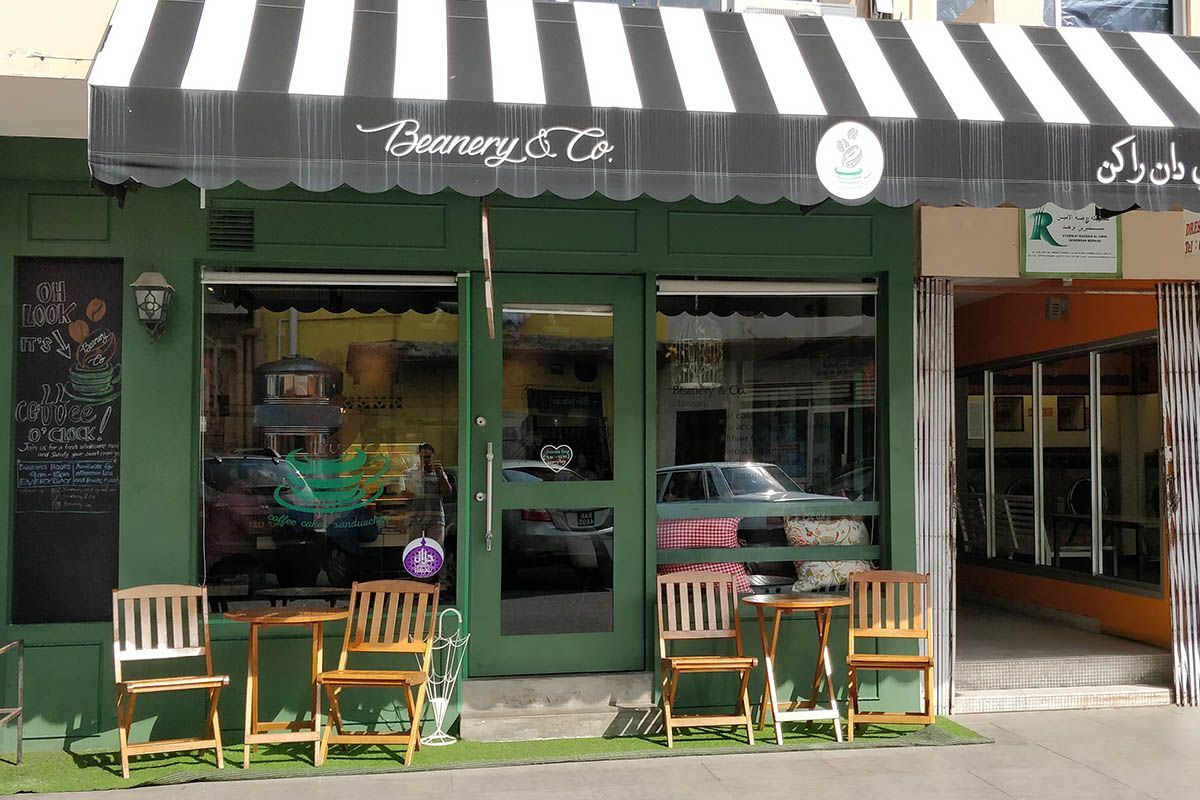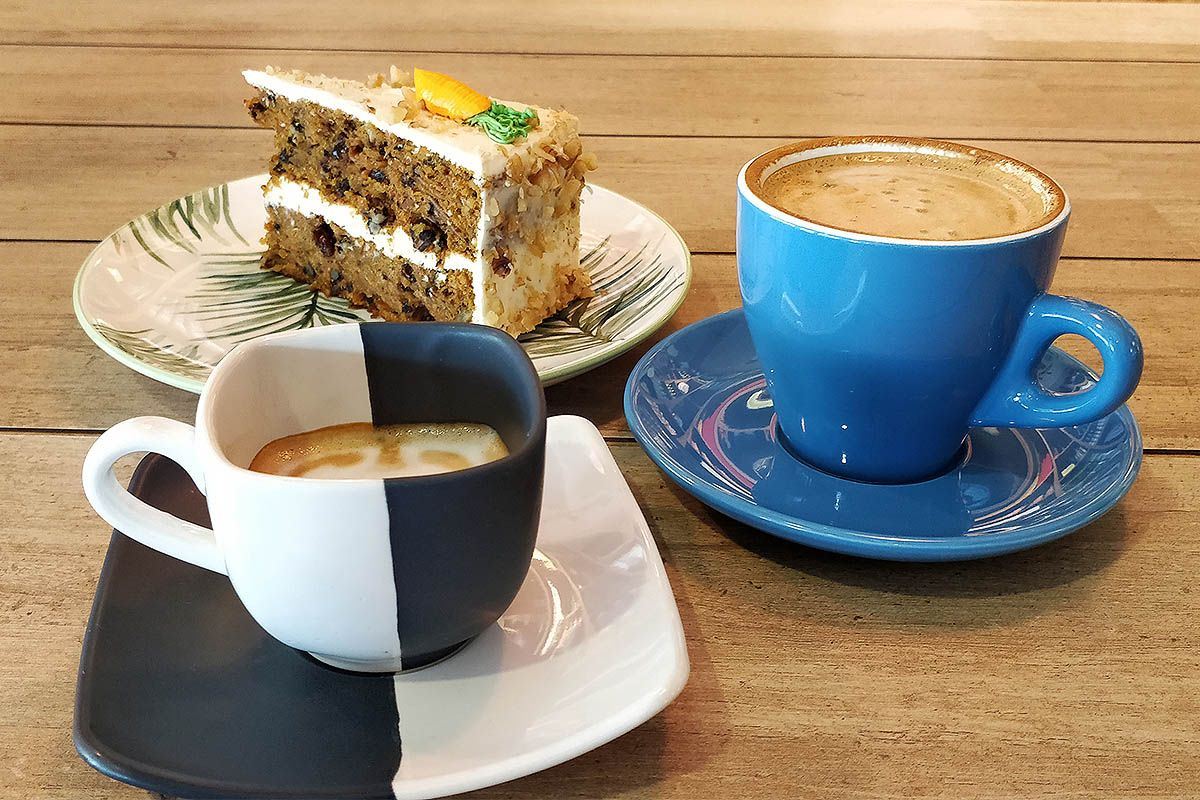 Located in a small but cozy part of Belait, this vibrant yet homely café serves both comfort and good sweet and savoury  delights for everyone to enjoy – like their deliciously moist carrot cake! Try out their different varieties of coffee and check out their cute latte art made especially for you!
New Tea Kopitiam
Address: Bangar Town, Across the jetty.
Think Temburong, think Udang Galah – the local famed river prawn. Tucked away in the shop houses of Bangar town is this kopitiam or coffeehouse famed for its Kolo Mee Udang Galah (dry noodles with river prawns). With a variety of savoury options in the menu and accompanied with traditional coffee or tea, this coffee stop will definitely refresh and refuel you from your long day of jungle adventure and trekking before heading back to the capital.