Brunei is the perfect place to disconnect from the fast paced world we live in and to spend quality time with our loved ones. Talking about its distinctive local arts and entertainment scene, there's plenty to do in the country – creating room for fun and exciting family friendly activities to be enjoyed daily, be it at a competitive game of bowling or getting immersed in local art galleries with family and friends. Here are some suggestions on what you can do around the country!
Golden Bowling Company
Address: The Airport Mall BSB BB2713
Instagram: goldenbowlingbrunei
About 5 minutes away from the Brunei International Airport, located at The Airport Mall's 3rd Floor is Golden Bowling Brunei. Tourists stopping by for a transit can pop by and kill some time with a quick game of bowling and snacks.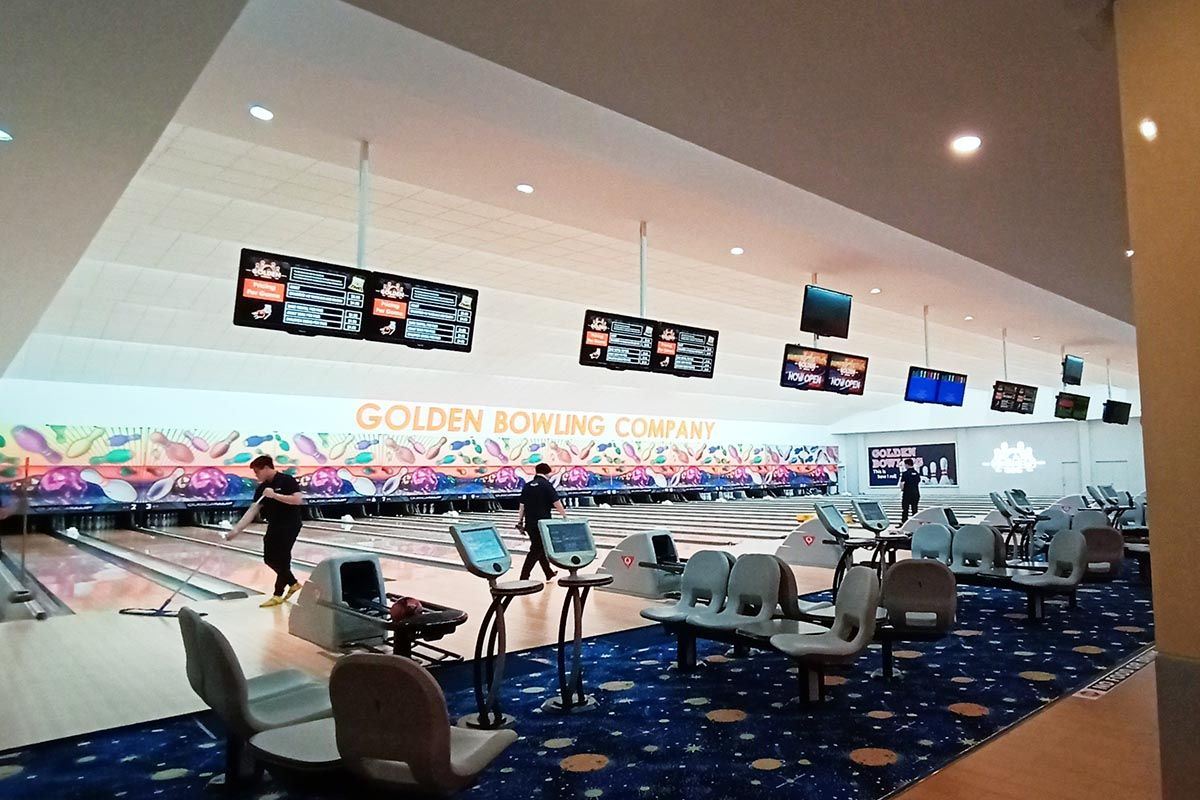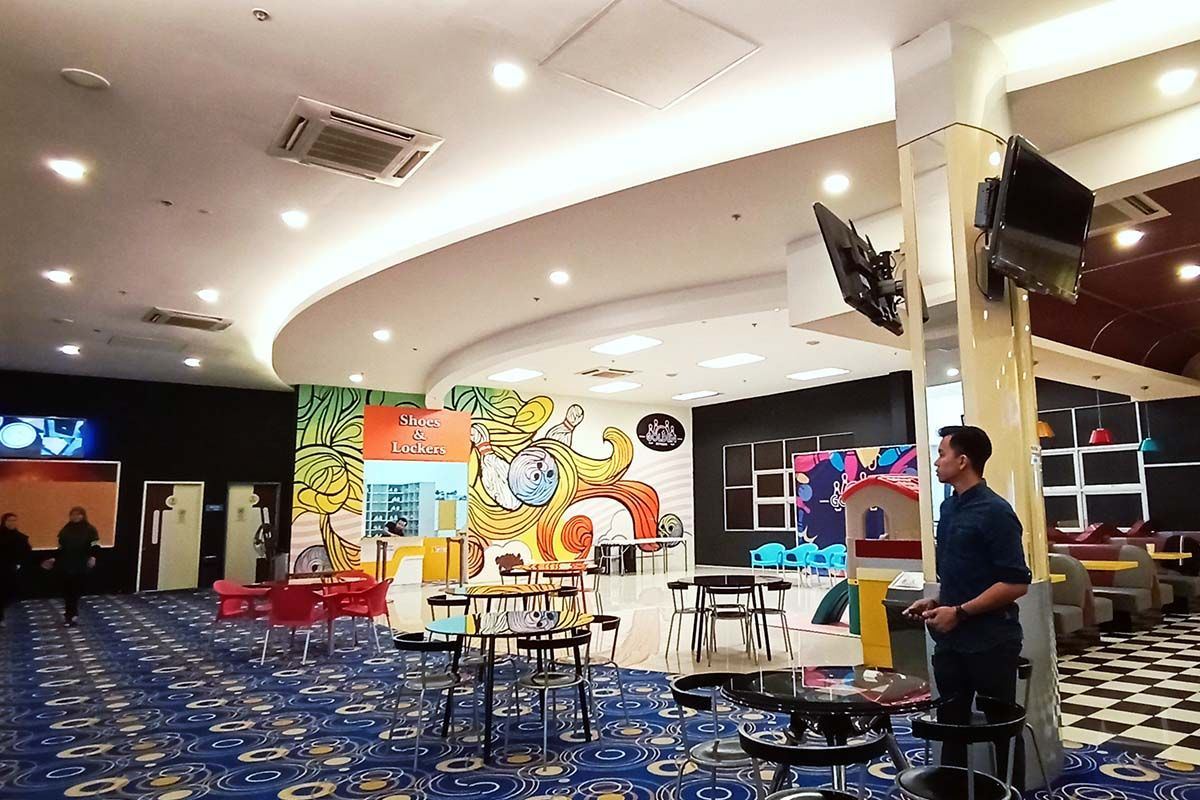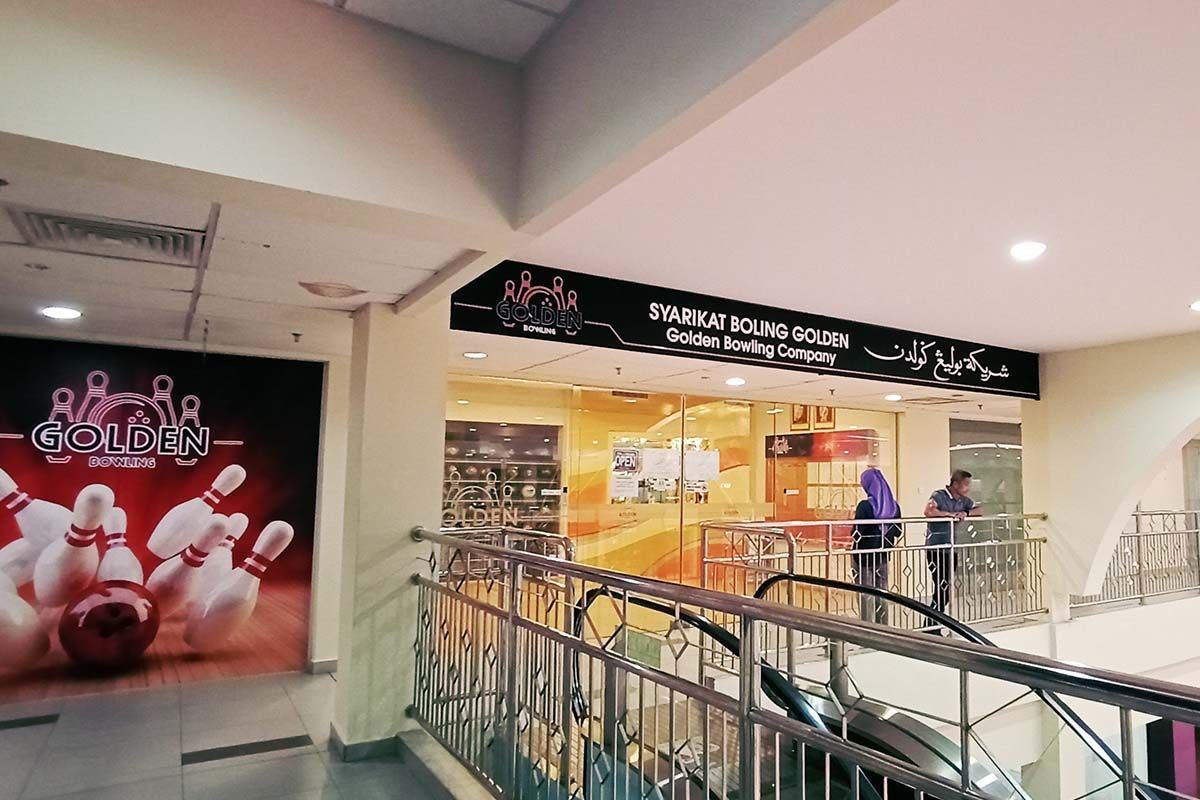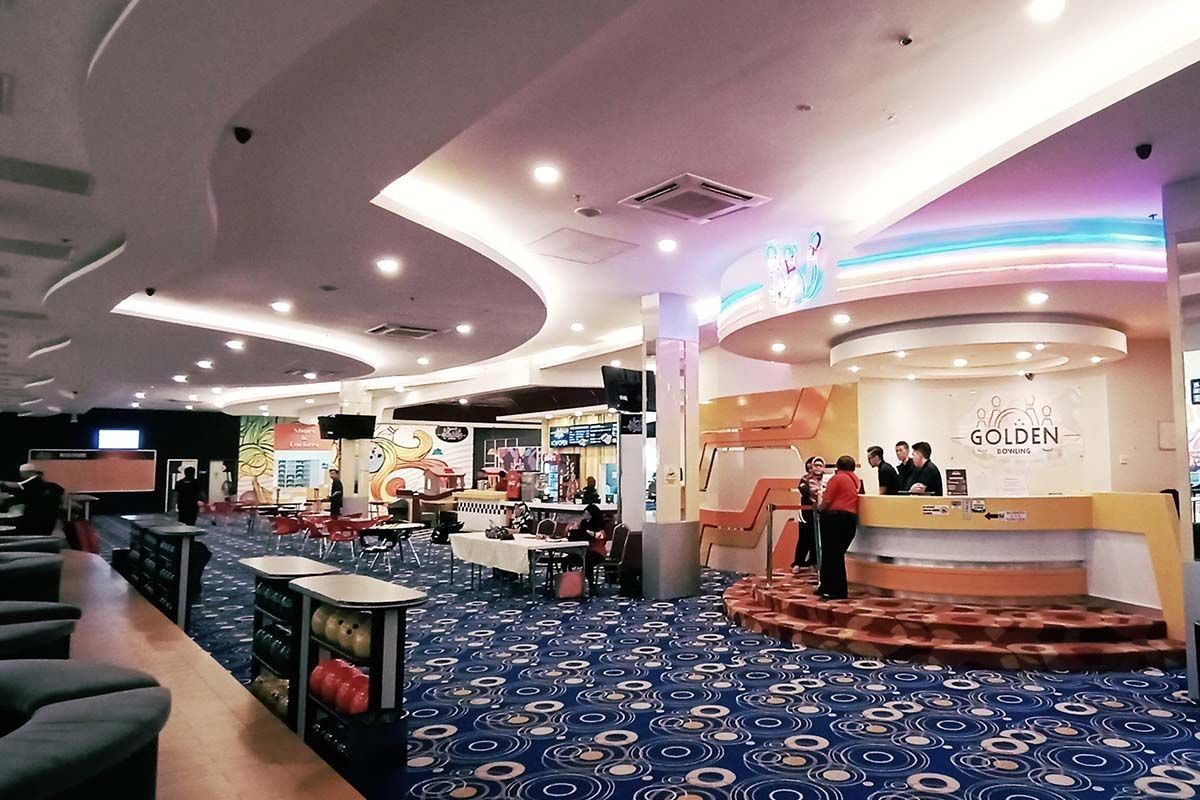 Conveniently open from 9.00 am to 11.00 pm on weekdays and closing at midnight on Saturdays and Sundays, the bowling centre also has an indoor playground, snack bar and an all-round beckoning ambience. Each game costs BND6.00 for adults and BND4.00 for children aged 12 years and below, with an additional BND1.00 for shoe rental.
Jerudong Park Playground
Address: Jerudong Park, Kampong Jerudong, BG 3122, Brunei Darussalam
Instagram: jerudongpark
Located conspicuously in the heart of Jerudong, Brunei's famed amusement park has a myriad of rides and activities to choose from; from a go-kart driving experience to a water park and an enormous playground to run and play.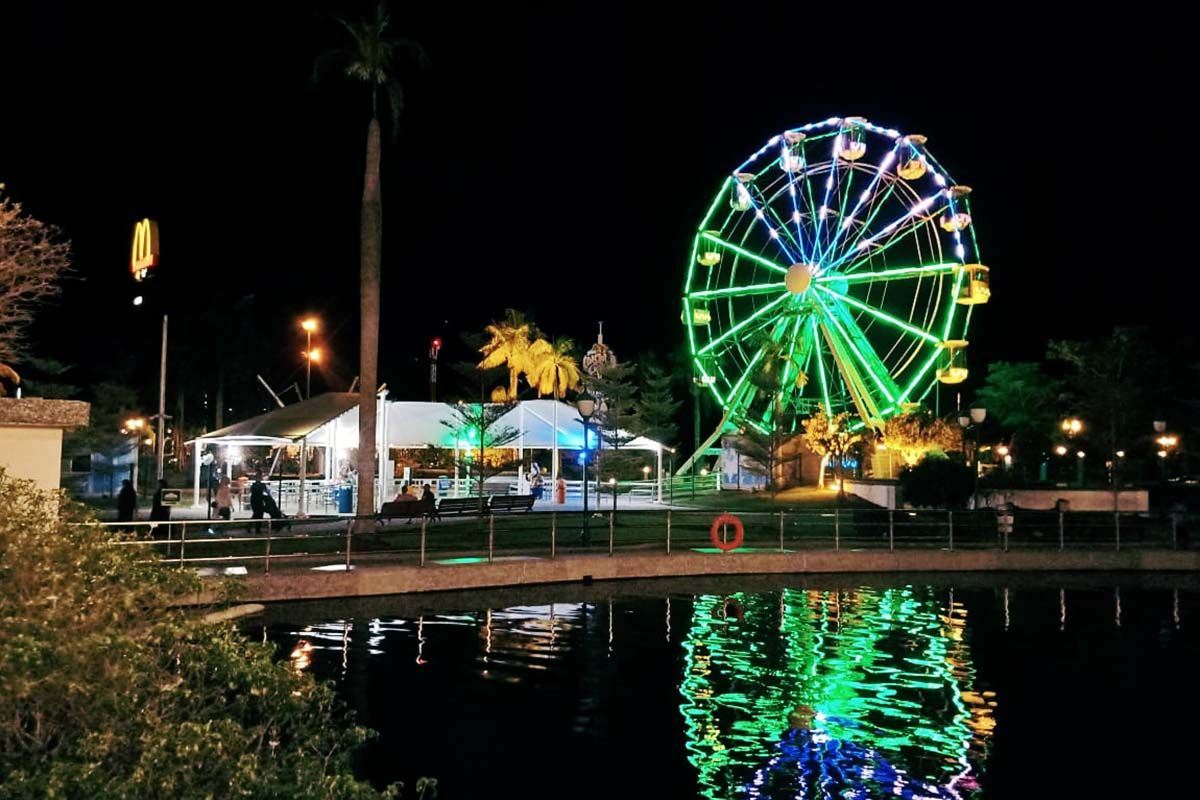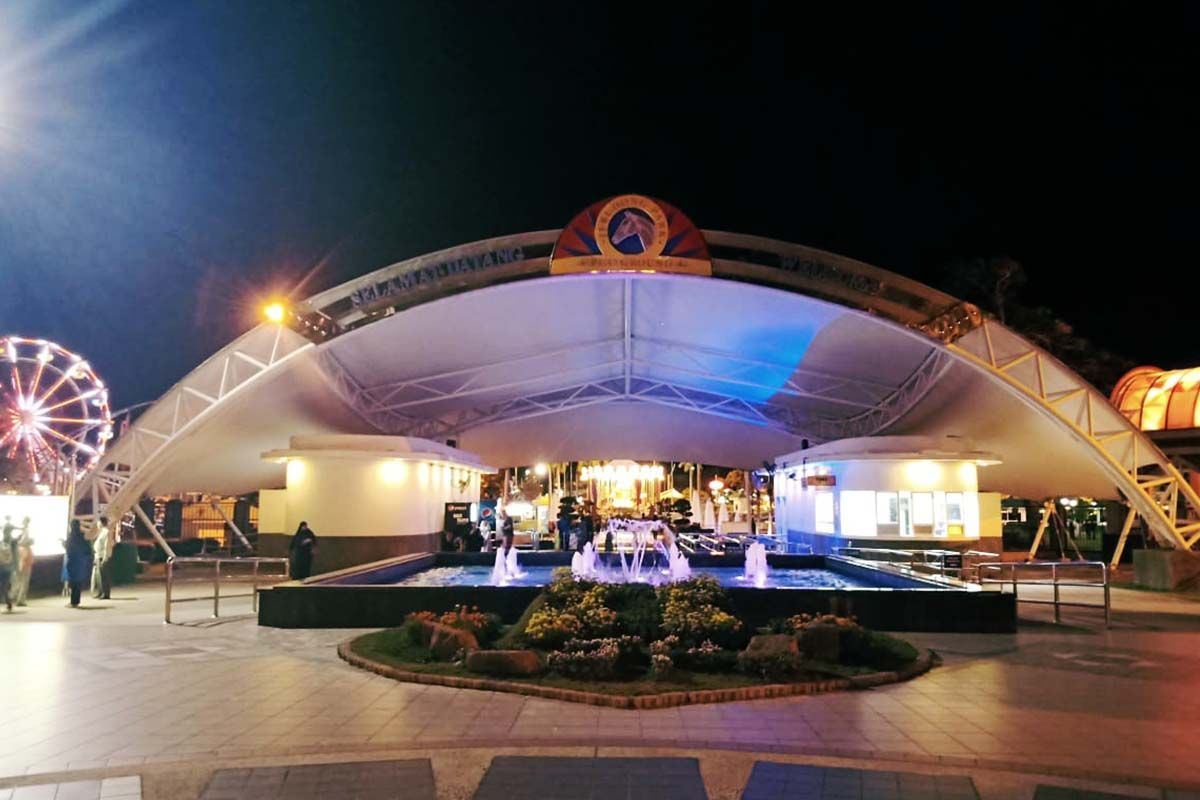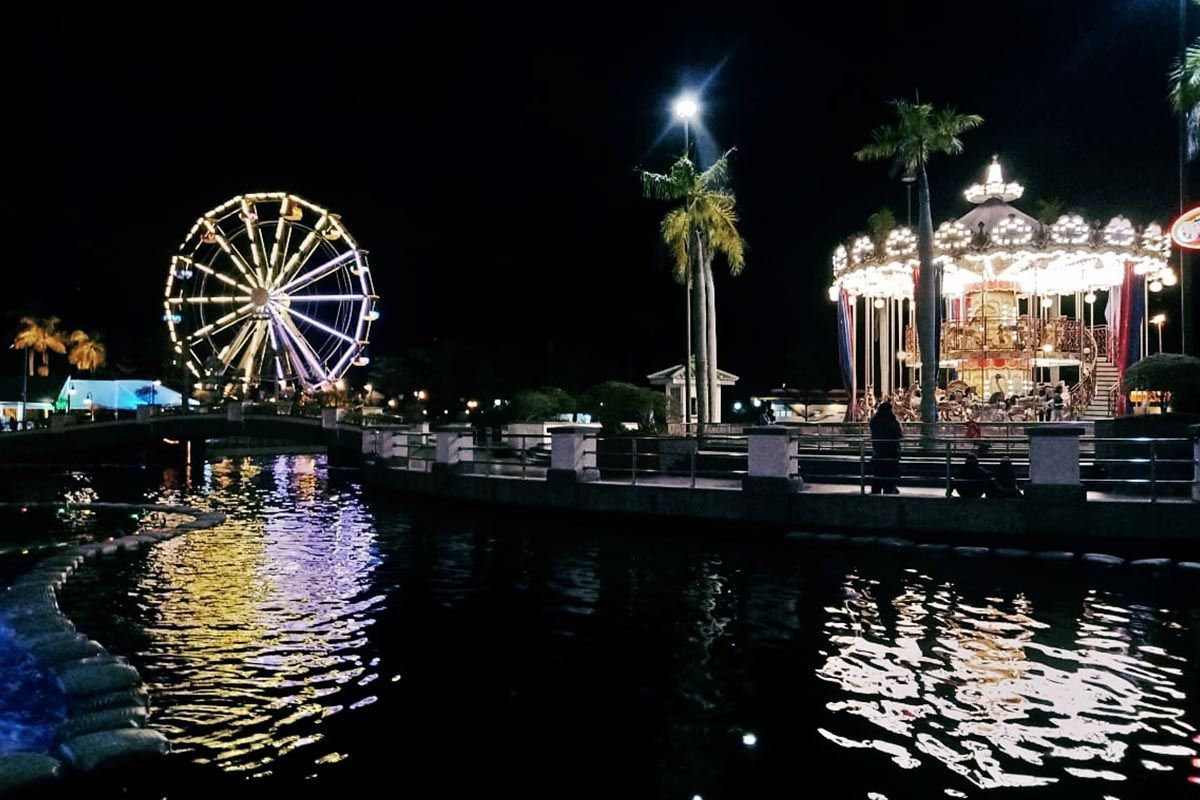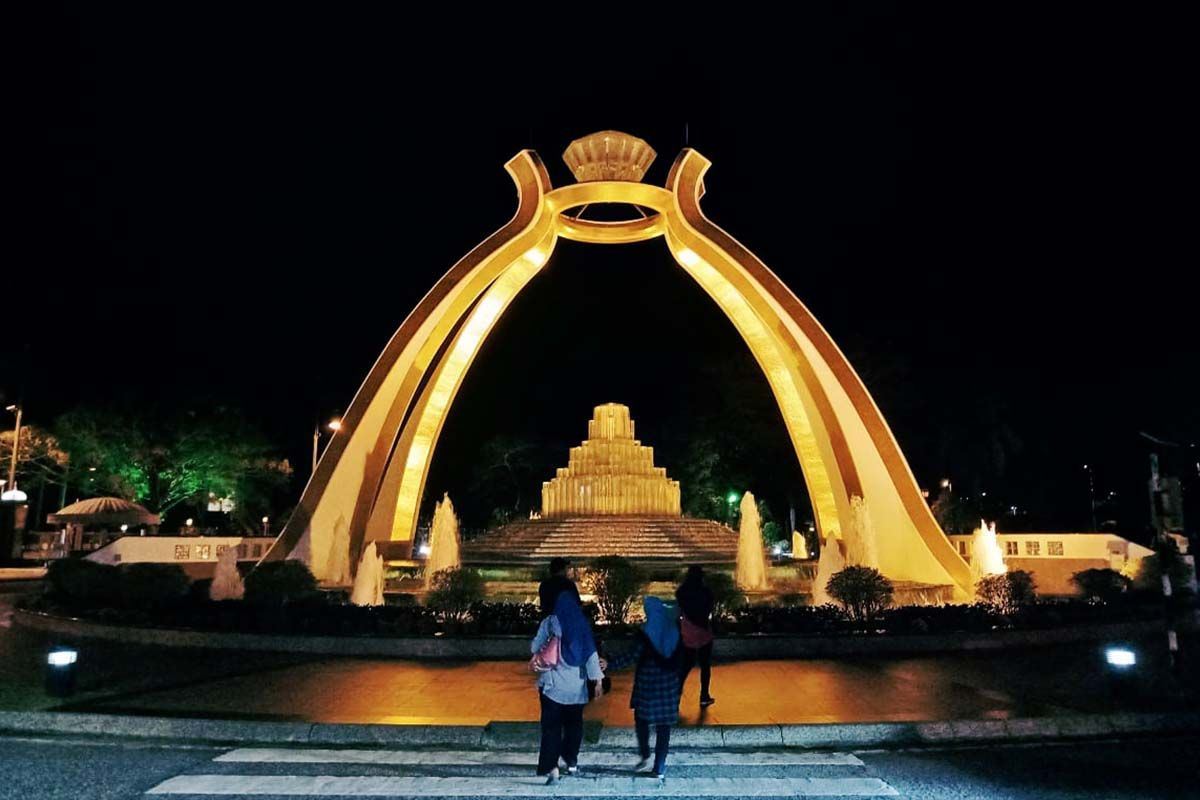 The Park opens from 3:00pm to 11:30pm on Fridays to Sundays, with Thursdays opening from 4:00pm to 11:00pm. The Park has different rates for the different packages available, ranging from BND5.00 to BND50.00 for family packages, offering one of the cheapest rates for an amusement park experience around Southeast Asia.
Atelier Huifong Ng
Address: Unit 2, Lot 47322, First Floor, Simpang 41-1-12, Jalan Kiarong, Brunei BE1318
Contact No.: +673 724 7868
E-mail: huifong@huifongng.com
Instagram: atelierhuifongng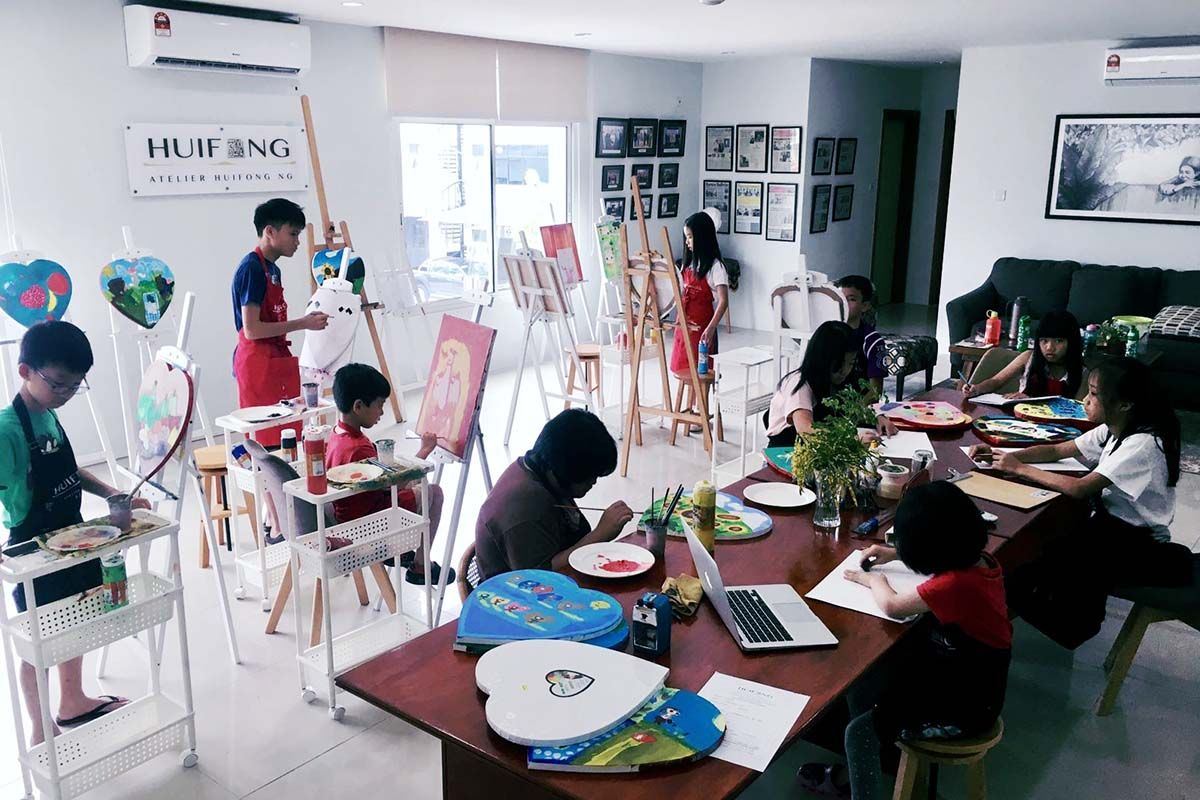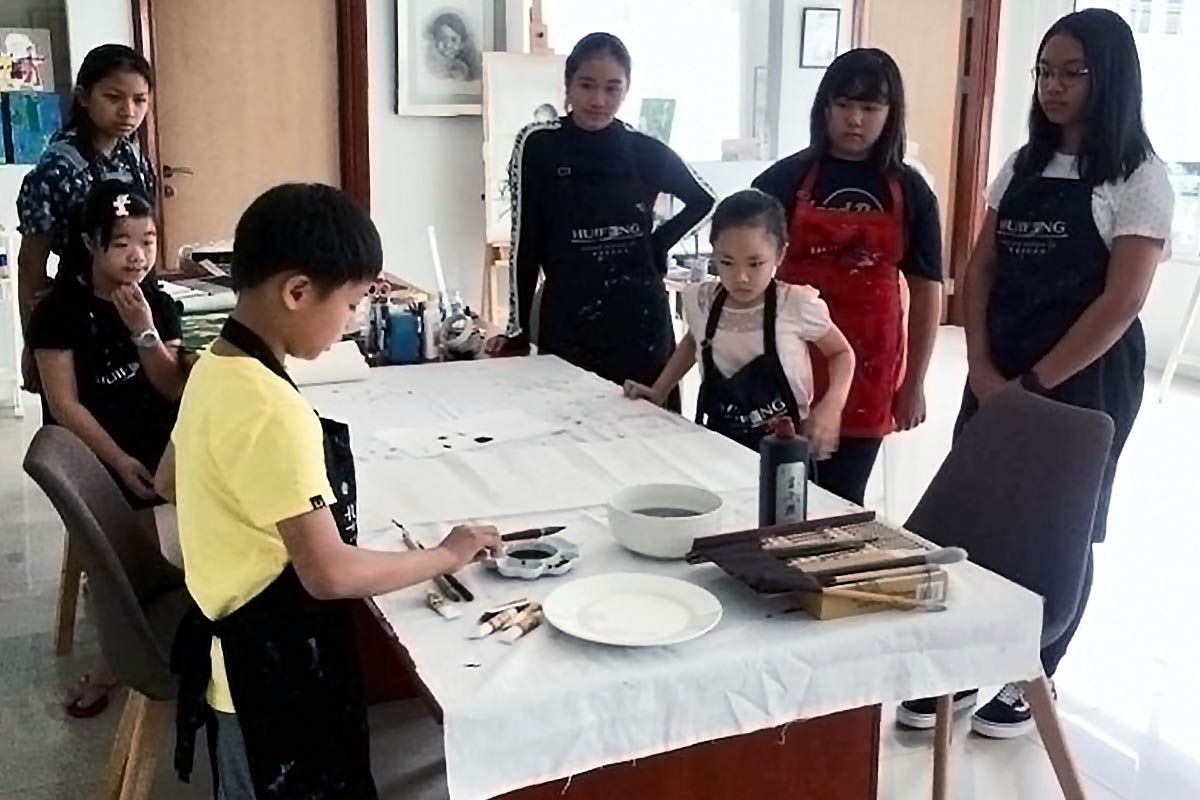 Atelier Huifong Ng is a center of excellence in Fine Art Learning for children aged between 6 to 17 years – an esteemed establishment dedicated to promoting a sophisticated and cultured community in line with Brunei's Vision 2035. The perfect place for art aficionados – located less than 10 minutes away from the heart of the capital, feast your eyes on the aesthetically talented works of Brunei's very own artists, all magnanimously displayed across the gallery. You can also explore your child's hidden talents in fine art and propel them to be skillful, diligent, confident and creative with experienced teachers at hand. Entrance to the gallery is free, with different rates available for different classes.
Guerilla Artchitects Studio
Address: Unit 39, Ground Floor, Block B, Melabau Complex, Simpang 49, Jalan Serusop, BSB BE2313
Instagram: guerilla_artchitects
Operating hours: 9am to 9pm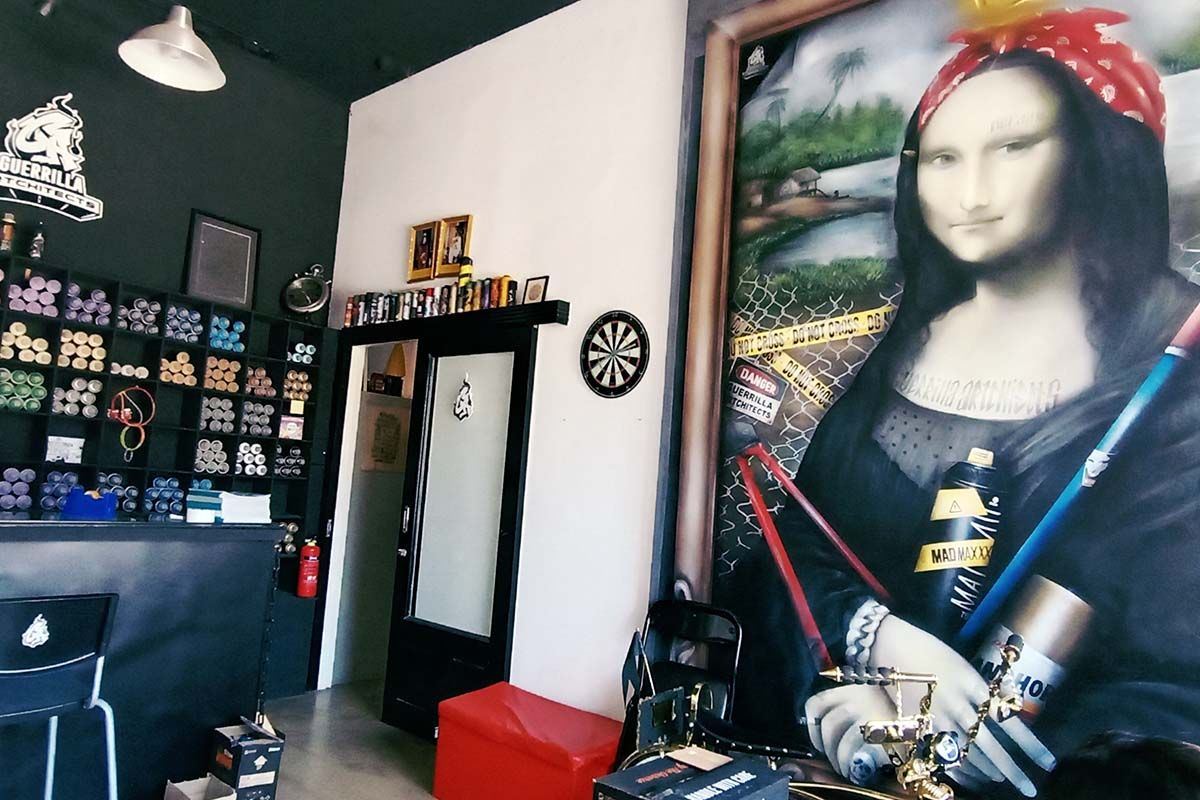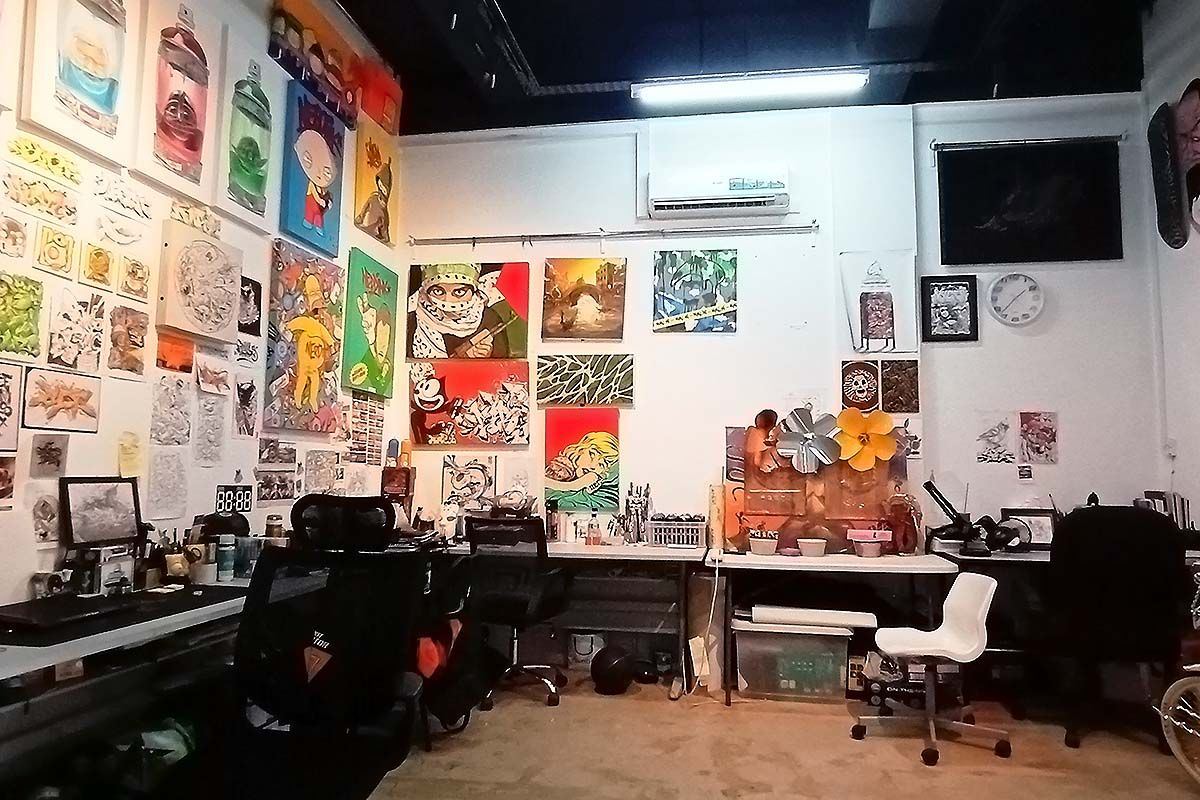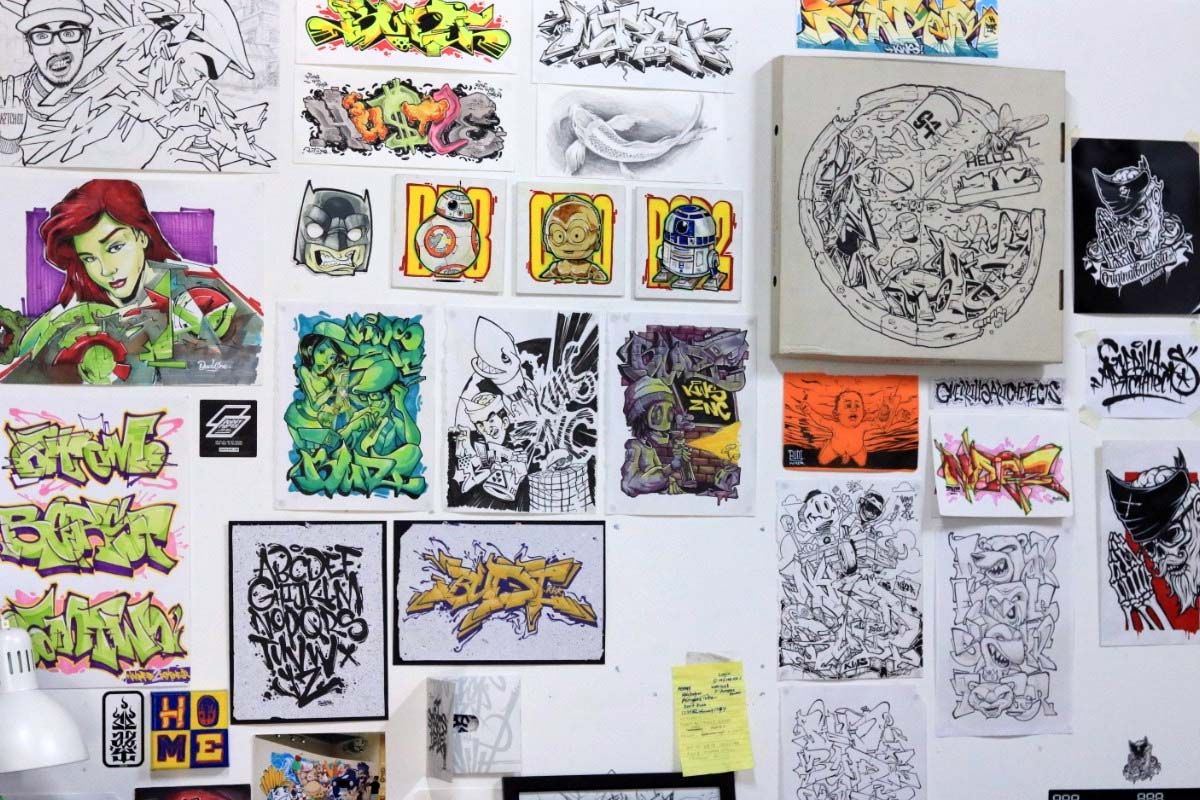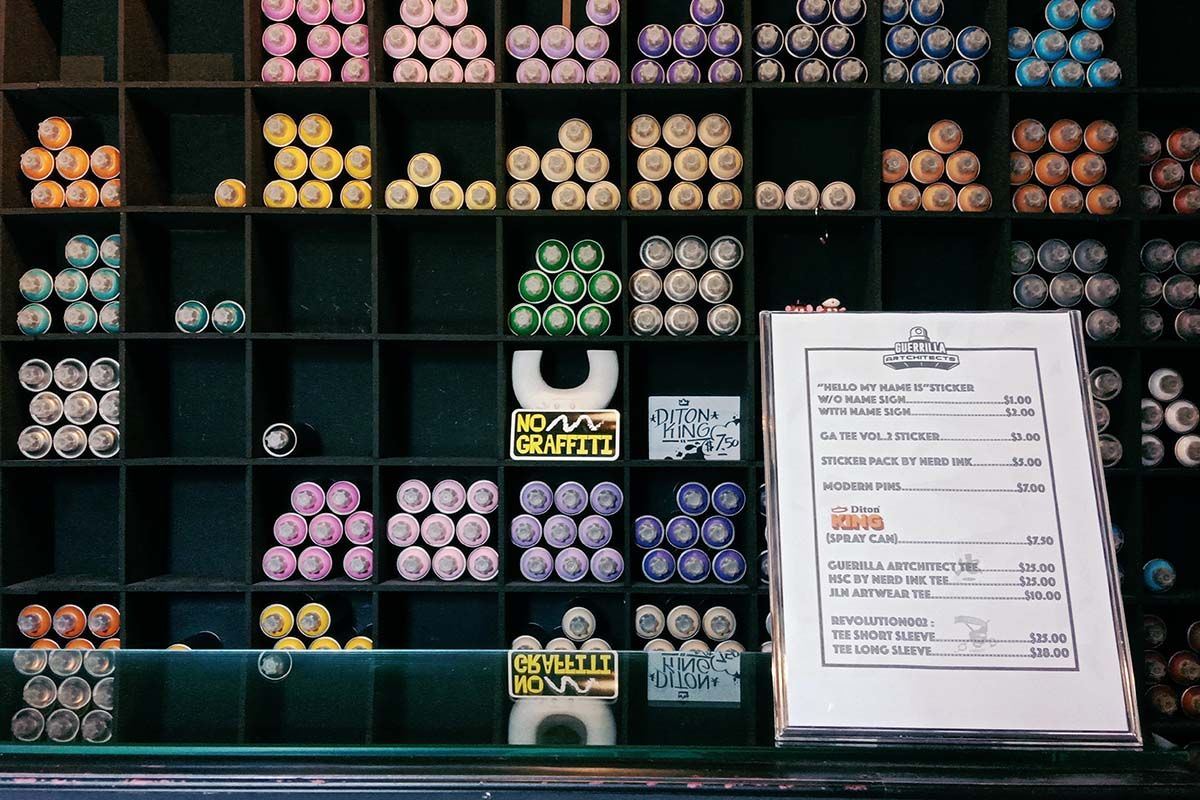 With a vision to change the public's negative perception on graffiti street art, this Studio comprising of a store, art gallery and a workshop has run exhibitions showcasing the underground talents of the local youth with different murals, sculptures, doodles and portraits – each created with their own unique touch combining elements of their own individuality and Bruneian culture. Visitors can also purchase the artworks as well as the different varieties of art supplies and merchandise from the studio. Feel free to drop in to experience a different side of Brunei and have a chat with some of their local in-house artists about their art pieces! Entrance is free.
Creative Space Art Gallery & Studio
Address: No. 6B, Block B, 1st floor, Sengkurong Shopping Complex, Jalan Tutong, Bandar Seri Begawan BG1321
Instagram: creative.space.brunei
No stranger to the local arts scene, this art gallery famed for its 'EMERGE' exhibitions is an avenue for new artists and the Brunei community to come together to showcase, market and discover local art.
You can discover the many different works of talented locals usually in display here. Located in Sengkurong, about 15 minutes away from Bandar Seri Begawan, this hidden gem is free of charge for visitors. You can also find different art classes and workshops with different rates as well. Opening times vary depending on the current exhibition. Do check out their upcoming events and activities on their social media to plan ahead and avoid disappointment.
Sound & Canvas
Address: Simpang 150-17-20, Kiulap Block E, First Floor, Unit E9, Bandar Seri Begawan BE1518
Instagram: soundncanvas
For a unique experience like no other, Sound & Canvas is a local creative studio and gallery dedicated to merging original music with other art forms, from art programs and uniquely curated events to hosting Audio-Visual exhibitions with different themes to showcase local talent and youth. You can find out more about their upcoming events on their website and social media, and plan ahead to avoid disappointment.