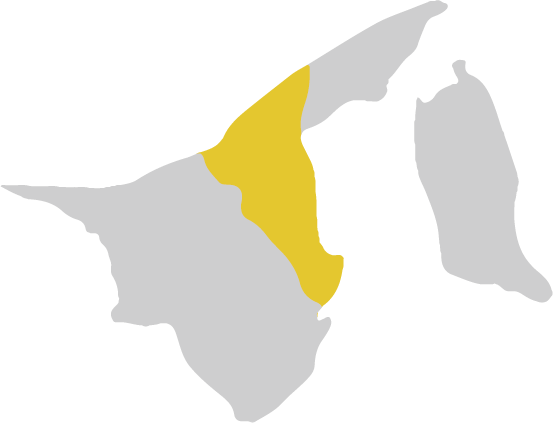 TUTONG
As the locals in bucolic Tutong are fond of saying, muli kampung, or 'come home', to this charming district full of rich cultures and folklores. Tutong is blessed with beautiful hills, scenic natural parks and Brunei's largest natural black-water lake in the Tasek Merimbun Heritage Park, an ASEAN Heritage site protected for its extensive biodiversity and rare flora and fauna. Tutong is an agricultural hub where farming activities have increasingly attracted visitors to stay on farms, learn traditional cooking and handicrafts, explore cottage industries, experience rural life with indigenous families and try farm-to-table ethnic cuisines. What Tutong has to offer are personal, organic experiences in the lap of Mother Nature.
Join local content creator duo Karen and Alex (Eat.What.Now) on their Bruneiku-est journey around Tutong!
Watch Karen and Alex forage in the nearby jungle for fresh ingredients for their cooking class at Lamin Warisan and then sample ethnic Tutong dishes. Karen and Alex get crafty at Lamin Kampung's workshop, making various crafts out of coconut shells and bamboos. Watch them taste local honey fresh from the hives at Tasbee Meliponiculture Farm, then savour a farm-to-table dinner made from local fresh produce. See them engage with the Dusun community in Tutong at Alai Gayoh and learn about their customs and traditions.