Being fairly small in size, everything in Brunei can be easily accessed. Navigate like a local with the different ways of travel in the country.
Public Bus
Brunei's buses are the most budget-friendly ways to get around Brunei. The bus routes cover the key places to visit and goes all around the district, connecting the capital to the rural areas. The main bus terminal is located right in the heart of Bandar Seri Begawan. With many buses exiting and arriving, you can't miss it! You can find all the information on bus routes and its numbers displayed on the colorful signs in the terminal.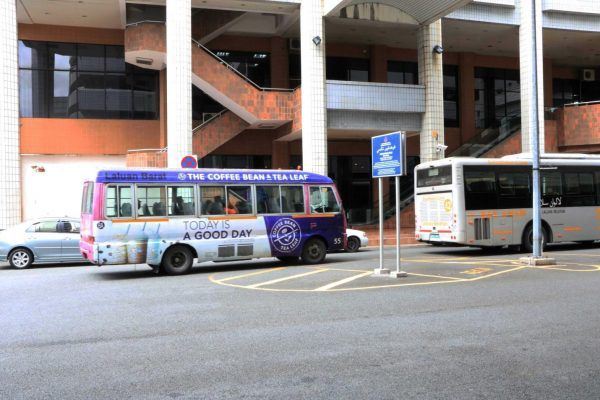 There are also numerous bus stands set up all over the country, with a rate of BND1.00 per trip for an adult and BND0.50 for a child or senior citizen. Be warned, buses are probably not the best option if you're in a hurry, but it's the best way to take your time to travel around on a budget.
Taxis & Rideshares
Taxis are a more comfortable form of transport, but can be very hard to flag down especially in Brunei. Fares are priced via distance, time and traffic, and can range from BND5.00 to BND50.00. The main terminal for taxis is also located at the bus terminal in Bandar Seri Begawan. You can call for a taxi service at +673 222 2214 or +673 222 6853.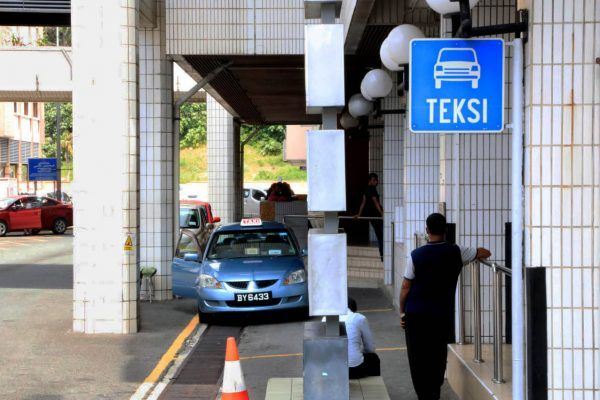 Dart
For convenience, you can also use our local ridesharing service, Dart, and download the app onto your smart phones. Similar to other ride-sharing apps, Dart offers different types of cars depending on your preference, and their rate varies according to location. Visit their website at www.dartbrunei.com for more information on how to download and use the app!
Water Taxi      
The water taxis have been in service for the longest time in Brunei, connecting those who stay across the river to the inlands where most of the action happens. If you're looking for a trip across the river or to avoid road traffic, you can grab a water taxi from most riverside prime locations. The rates are between BND1.00 per trip and can increase up to BND5.00 depending on the distance travelled.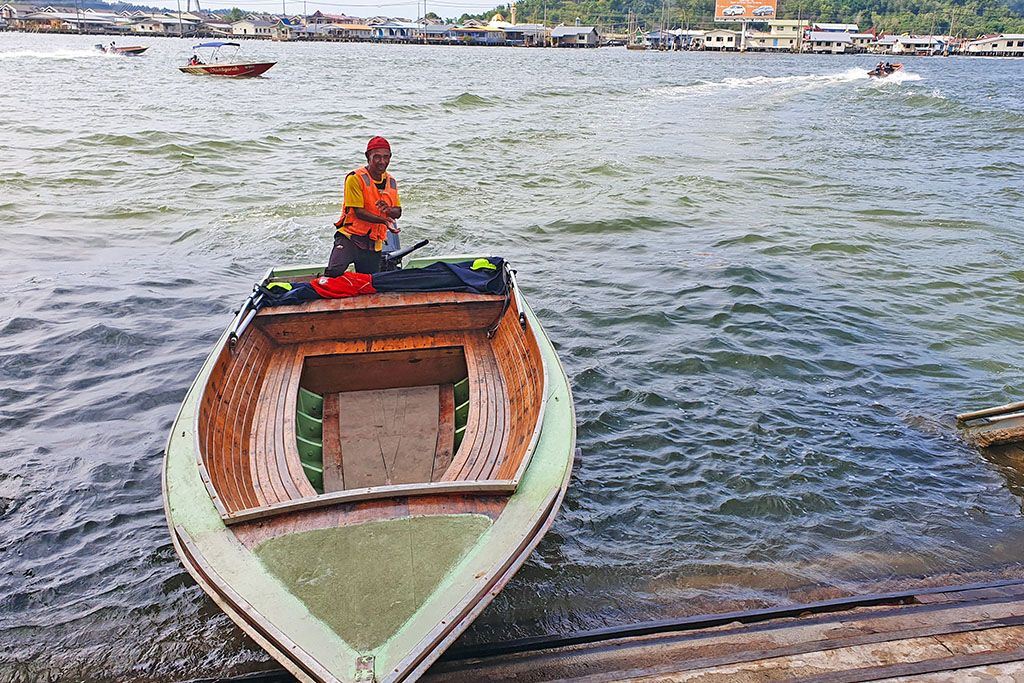 Some water taxis also offer trips around the famous water village, Kampong Ayer and also a visit to the mangroves to catch a sight of the proboscis monkeys or if you're lucky, crocodiles! Please make sure you agree on a price before you hop on a water taxi and always request for a safety jacket to wear during the ride.
Car Rental
If you're planning on staying longer in Brunei and wish to explore around the country, car rentals might be the best option for you. You can find many different car rental services online like Avis, Hertz and L&W Car rental for you to book your car before you arrive. Depending on the car make, model and size, the price range for a car per day starts from BND50.00. Waze and Google Maps make good navigating tools and road signs and directions are clearly displayed. Parking rates are also relatively cheap in the country.
Avis Car Rental – +673 233 3298 (Brunei International Airport) | +673 242 2345 (Brunei Dtn)  Hertz Car Rental – +673 239 0300 | L&W Car Rental – +673 875 2783
Walking
If you're willing to brave the Bruneian heat and have a little more time and energy to explore Brunei on foot, most places of interest are located within 20 to 25 minutes from each other. Places like Bandar, Gadong, Kiulap, and Menglait are all within reach from one another. However, please make sure to always be careful when walking on non-pedestrian walkways and when crossing roads.