More of an eat-and-go kind of person? The street markets of Brunei may just be right up your alley with an incredibly diverse range of tasty street food and flavorful snacks, and a wholesome and hospitable crowd to top the whole experience off.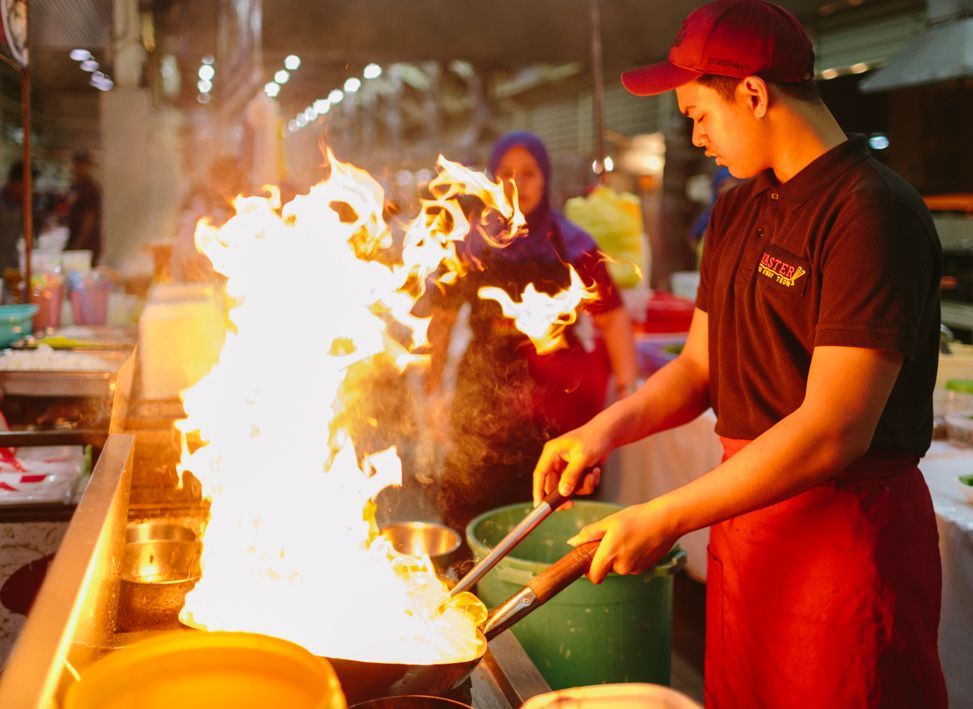 Pasar Malam
Brunei's legendary night market right on the outskirts of Gadong, with some dishes being sold for as low as BND1. Thanks to a seemingly endless variety of local snacks and dishes, from grilled meat on skewers, rice topped with chicken and sambal on the side and a whole lot more of Bruneian favourites, this is undoubtedly Brunei's busiest and most buzzing night stop on any day. Just be ready to handle the smoke from nearby stalls though, as it can get quite hot and hazy at times.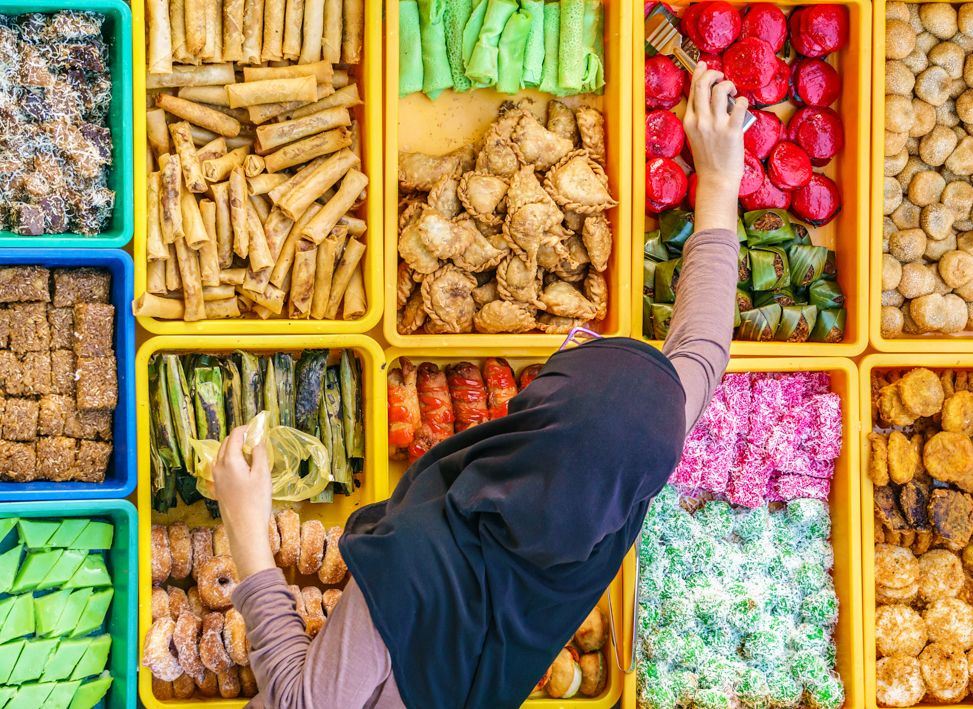 Tamu Kianggeh
Possibly the best place for a quick, affordable breakfast and a casual morning stroll, absorbing the sights and sounds of a thriving market. Located just along the Kianggeh River, Tamu Kianggeh sees daily visitors coming from all over Brunei for their fresh ingredients and homemade delights. But it's the calm and relaxed atmosphere that they keep coming back for. Sometimes, if you're lucky, you can even catch a live cultural performance of the gulingtangan(traditional brass musical instruments) on happenstance, when the hawkers are in a good mood or just looking to drum up some business.
The Box
Newly established and creatively constructed to captivate the attention of basically everyone! With its eclectic array of trending food and drinks and random contraptions here and there, the ambience is hard to resist for more than one Instagrammable photo to encapsulate one's presence there.
Sumbangsih Mulia Complex
A bustling hub of numerous food stalls under one roof, one is absolutely spoiled for choice at Sumbangsih Mulia Complex! Nestled in the busy Beribi industrial area, the place is akin to a large food court with numerous offerings from local snacks like penyaram and celurut, to more filling dishes like the incredibly affordable nasi katokand soto, noodles cooked in beef broth. Sumbangsih Mulia Complex is open daily from 6am – 6pm.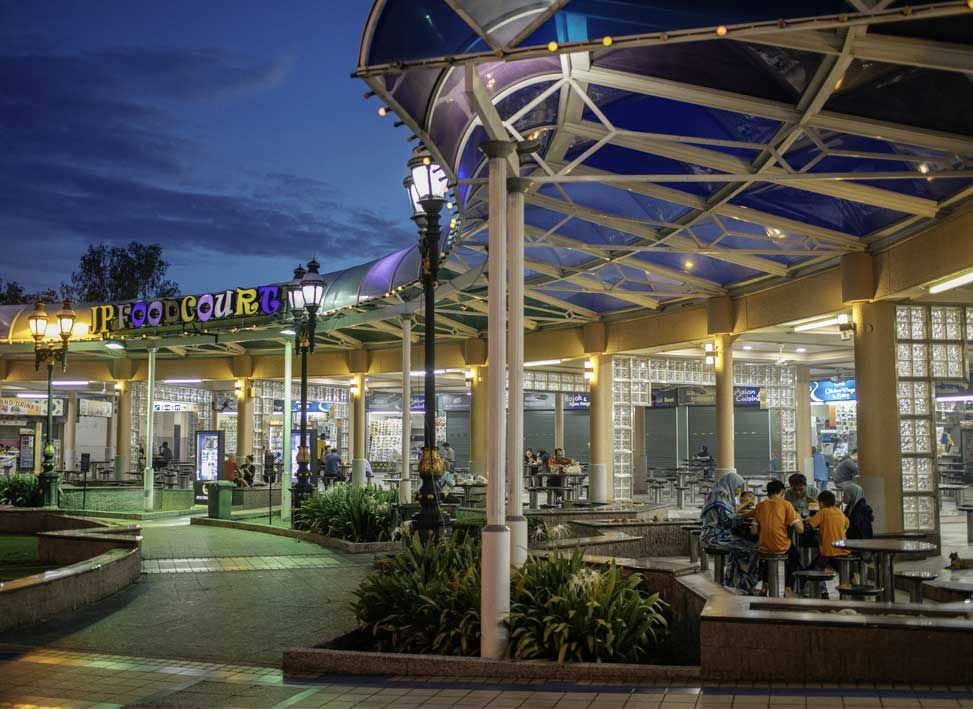 Jerudong Park Food Court
Just across the Jerudong Park Amusement Park is the country's arguably largest food court! The Jerudong Park Food Court, which is open from early afternoon until midnight, definitely won't disappoint when it comes to its incredibly delicious offerings. Take a stroll along the many food vendors selling a variety of delicacies, such as satay and an assortment of grilled meats, including chicken tail, known as tongkeng ayam. The food court also offers Malay, Korean, Western and Mexican cuisines to satisfy your palate!
DISCOVER
The Best of Brunei
The rise of café's and coffeeshops in the country show no signs of slowing down! With many independent brands and classic coffee shops at almost every corner with…
For a much different and quieter adventure, located approximately 30-40 minutes' drive away from the capital Bandar Seri Begawan, the Tutong district has plenty to offer. Here's our…
Looking for a cheap and comfortable place to stay without having to fork out more and save the extra dollars for shopping and exploring? Brunei has an abundance…