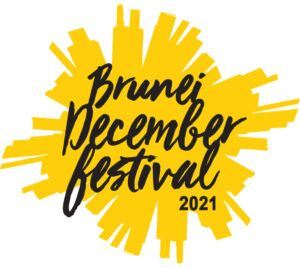 BRUNEI
DECEMBER FESTIVAL 2021
Brunei December Festival (BDF) is an initiative by the Ministry of Primary Resources and Tourism through the Brunei Tourism Board to promote domestic tourism for economic growth.
It aims to encourage the local residents to spend their holiday in the country during the December school holidays; and attract tourists from abroad with various interesting packages and activities to offer.
The BDF 2021 will be focusing on events and activities under the following categories:
Events or activities that inculcate Islamic values such as religious talks, tausyeh, nasyeed, Azan competition, etc.
Events or activities focusing on food or culinary arts, such as food festivals, cooking competitions, fine dining event, etc.
All kinds of events or activities that revolve around culture and arts, including creative arts such as: Literary writing, Performing arts, Visual arts, Design, Filming, Martial arts, Handicrafts, carpentry and so on.
SPORTS, ADVENTURE & RECREATION
Any sports, adventure or recreational activities such as cycling, running, kayaking, hill climbing, football, badminton, camping, glamping and so on.
Shopping and any sales activities such as exhibitions, garage sales, car boots sale, etc.
Any form of event or activity that focuses on the use of digital technology and information communication technology (ICT) such as online gaming, eSports, 3D printing, coding and programming (Software, Mobile Apps Programming, etc.), Artificial Intelligence (AI) applications (robotics and automation, etc.) and so on.
Screening and selection process will be carried out to identify eligible and suitable events to be promoted under BDF 2021, based on the following criteria:
PURPOSE
The event must have a very clear purpose and is aimed at giving a remarkable impact / contribution, economically and / or socially.
CREATIVITY AND ORIGINALITY
The extent to which events / activities provide a fresh, interesting and meaningful experience to participants / public.
INCLUSIVE
Ensure there is "something for everyone". By taking into account people of different age groups and those residing outside Brunei Muara, Event Organizers are encouraged to plan and manage events that are inclusive and can be joined by people from different demographic background.
STRUCTURE
Shows a clear and obvious planning through all parts of the event management which includes the preparation of timeline / gantt chart, draft programme and tentative Guest of Honour (if there is any).
FEASIBILITY
The extent to which the event is technically and financially viable.
Registration forms and all supporting documents must be submitted to the Brunei December Festival (BDF) 2021 Secretariat not later than 20 September 2021, at 4.00 pm via email to info.bdf@tourism.gov.bn or to the following address:-
Brunei December Festival (BDF) 2021 Secretariat
Tourism Development Department
Ministry of Primary Resources and Tourism
Jalan Menteri Besar
Bandar Seri Begawan BB3910
Brunei Darussalam