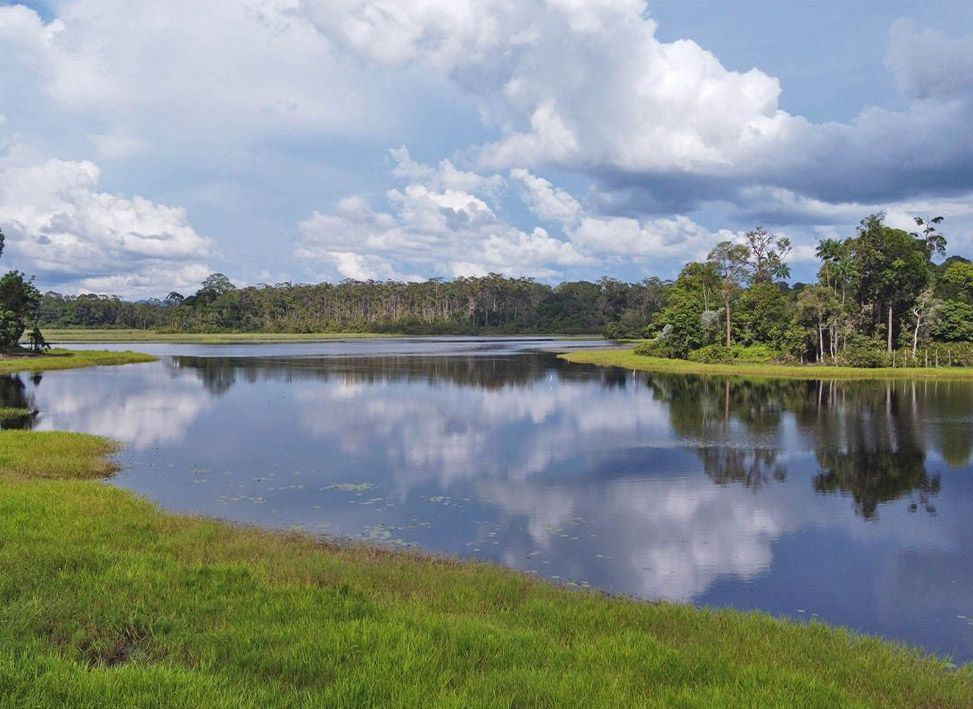 Of Hidden Lakes
and Lush Flora
Tutong's beauty lies in its serenity. With its charming town surrounded by small hills and beautiful black water lakes. The waters almost resemble tea, stained a dark hue due to the release of tannins from surrounding vegetation. Spend time in the town and enjoy popular cuisine such as Rojak and Pulut Panggang. There is even a lively market every Thursday morning, where you can find local handicrafts, food and fresh produce.
We suggest you take your time to really take in what Tutong has to offer. Slow down and see a unique kind of beauty that lies beyond the beaten path.
Download E-Guide
Everything you need to know about Brunei.
DISCOVER
The Best of Brunei
For a much different and quieter adventure, located approximately 30-40 minutes' drive away from the capital Bandar Seri Begawan, the Tutong district has plenty to offer. Here's our…
No travel to the Abode of Peace is complete without a time-worthy trip to at least one of the opulent mosques in this humble Southeast Asian nation. Whether…
Grab your hats, sunscreen and water bottles, and get ready to step out into the fresh air to make the most of the great weather all year round…
YOUR ONE STOP PLACE

TO DISCOVER BRUNEI