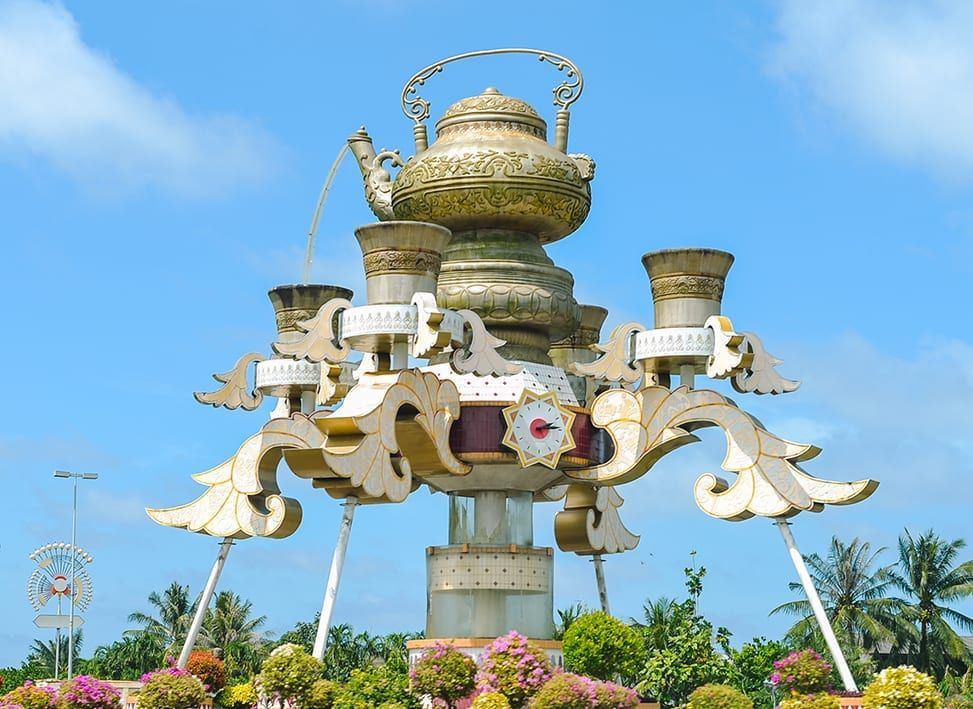 Of Giant Teacups
and Iconic Nodding Donkeys
Visitors to Belait District are greeted with the giant teacup, and the sight of iconic nodding donkeys, which pumps out the source of Brunei's prosperous oil and gas economy. But oil is not the only thing Belait is rich in. With so many different cultures culminating in one district, visitors can also experience a variety of flavor palates as well as visit monumental marks of Brunei's rich history and diverse people.
Billionth Barrel Monument

Built in 1991, the Billionth Barrel Monument resides along the beach in Seria and is a symbol of achievement in Brunei's oil production. Commemorating the…...

Read More

Luagan Lalak Recreation Park

Find tranquility in The Luagan Lalak Recreation Park. The park is home to an alluvial freshwater swamp known for its mesmerising beauty. The walkways extend…...

Read More

Mendaram Longhouses

A stone throw's away from civilisation – where the asphalt meets pristine rainforests – wooden longhouses stand tall and proud amongst lush greenery. Take a…...

Read More
Download E-Guide
Everything you need to know about Brunei.
DISCOVER
The Best of Brunei
The island of Borneo - known for its grand sunsets with mesmerizing colors in the sky blanketing landscapes and silhouettes that are sure to warm your heart. Brunei,…
With the fitness and healthy lifestyle trending all over the world, Brunei too has evolved from normal jogs in parks to cater to different preferences of workouts. Luckily,…
Soto - a popular local soup noodle dish made with hot piping beef broth and spices is widely enjoyed throughout Brunei with its own unique recipes passed down…
YOUR ONE STOP PLACE

TO DISCOVER BRUNEI