WELCOME
TO THE ABODE OF PEACE
Hello! It's been a while. Are you ready to travel again?
Brunei Darussalam is committed to creating a safe and clean environment for all visitors to our shores, with over 90% of our population fully vaccinated against COVID-19. All the information you need is here, ranging from classy hotels and cosy homestays to popular attractions and great eats. Browse through our website, find your next travel inspiration with us and start planning for your dream vacation in the Abode of Peace.
Let's begin your adventure in the Abode of Peace.
Welcome to Brunei Darussalam!
Brunei Darussalam boasts a wide variety of accommodation, ranging from luxurious 5-star lodgings to budget hotels. Cleanliness, health and safety procedures are top priority to ensure you have a pleasant stay in the Abode of Peace.
Whether you want a relaxing holiday in the midst of nature or calorie-burning adventures in the city, find your ultimate holiday with us!
See our destination packages below.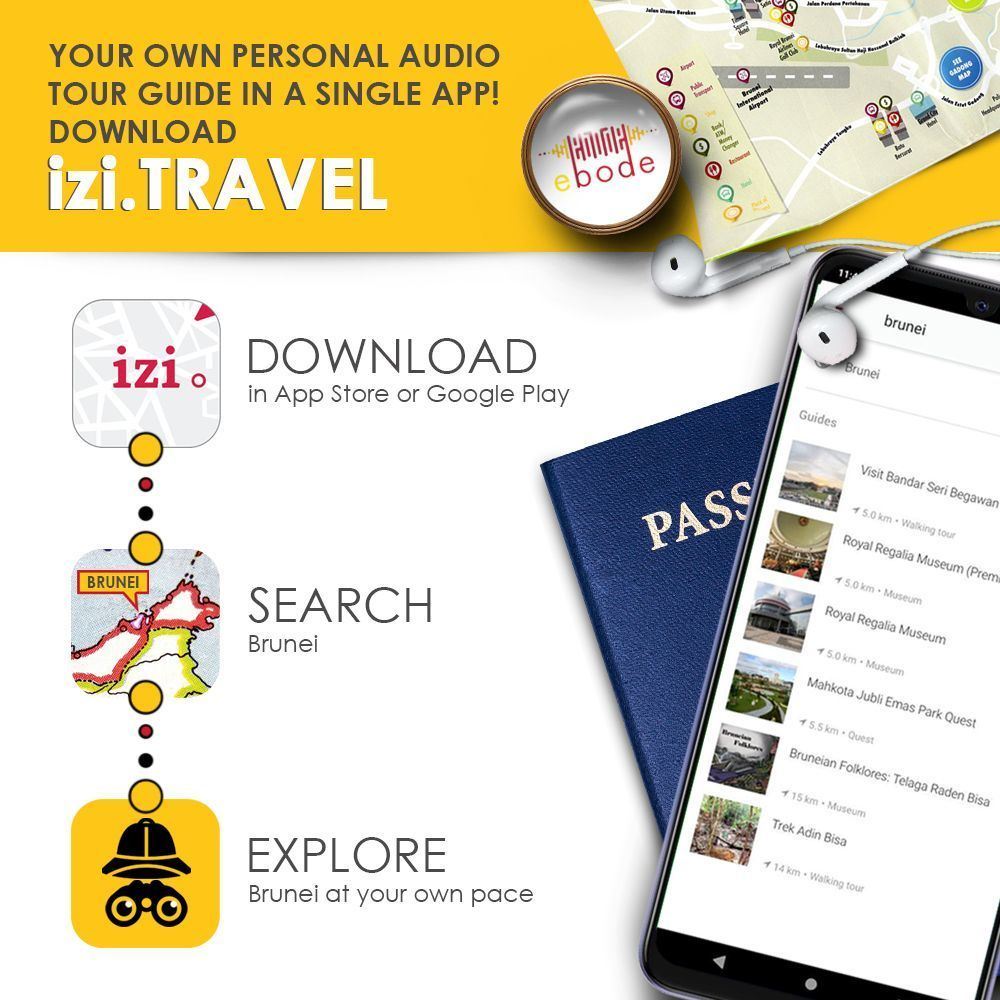 Brunei Tours by ebode
EBODE is Brunei's first content provider for audio tours which offer a modern, immersive and user-friendly experience for all listeners. Visit ebode on Izi.TRAVEL
FIND YOUR NEXT HOLIDAY GETAWAY
Be inspired by the unexpected. Take a tour of the spectacular sights that are waiting for you in Brunei Darussalam.
DISCOVER
THE BEST OF BRUNEI
In Brunei, there is something for everyone, if you know where to look. Check out our blog articles below for ideas for the top things to do and the must-see gems around Brunei.