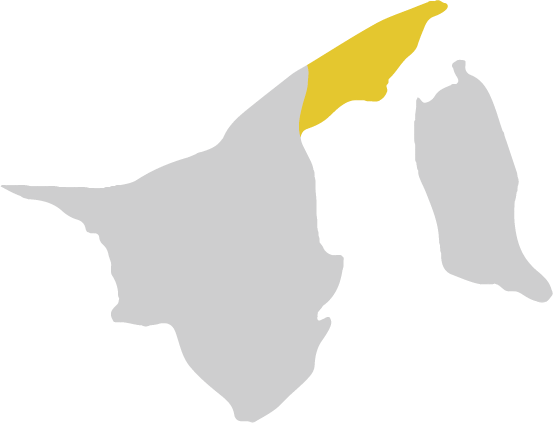 BRUNEI-MUARA
Although it is the smallest of all the districts, Brunei-Muara holds the capital city, Bandar Seri Begawan, the seat of government and a multitude of the top attractions in the country. Even its most famous rainforests are located close to the city centre. It is a melting pot of tradition and modernity where historical landmarks such as the world's largest water village Kampong Ayer, blend in the background with grand monuments like the Sultan Omar 'Ali Saifuddien Mosque. The district extends all the way to Muara which is a major sea port and launch pad for many of Brunei's coral reef and shipwreck diving.
Join local radio personality DJ Daffy on his Bruneiku-est journey around Brunei-Muara!
Watch DJ Daffy as he goes on an idyllic river cruise with Roda Impian Cruise Brunei and checks into the Rizqun International Hotel for a luxurious staycation. Chill with him as he takes a rest at Kunyit 7 Lodge, a charming homestay with a front-row view of the Brunei river, then follow him as he tries a round of archery at Ar-Rafi Archery and spends a day living the kampung life with the village community of MPK Sungai Bunga.