The Brunei Gastronomy Week (BGW) is celebrated annually in February with a mission: to spread awareness of Bruneian cuisine and elevate the interest in local food. The event is an exciting stage for local chefs to step up and show their culinary talents, encourage new ways of presenting Bruneian food and inspire food and beverage establishments to reimagine and recreate local flavours. The BGW is Brunei's premier food event to introduce exciting avenues of food to visitors and the local population as well as promote home-grown chefs, exposing them to new ideas and knowledge that can serve to improve their own culinary skills. The Brunei Gastronomy Week began on 16 February with a virtual launch by the Minister of Primary Resources and Tourism, Dato Seri Setia Awang Hj Ali bin Hj Apong. Throughout the 2 weeks event, there was a cooking competition where contestants vied for the Brunei Gastronomy Awards, a two-day fine-dining experience at one of the top hotels in Bandar Seri Begawan and Brunei Gastronomy week 2022 virtual cooking workshop with Chef Mark Tai, 2021 Michelin-guide young chef awardee in Singapore.
Brunei Gastronomy Award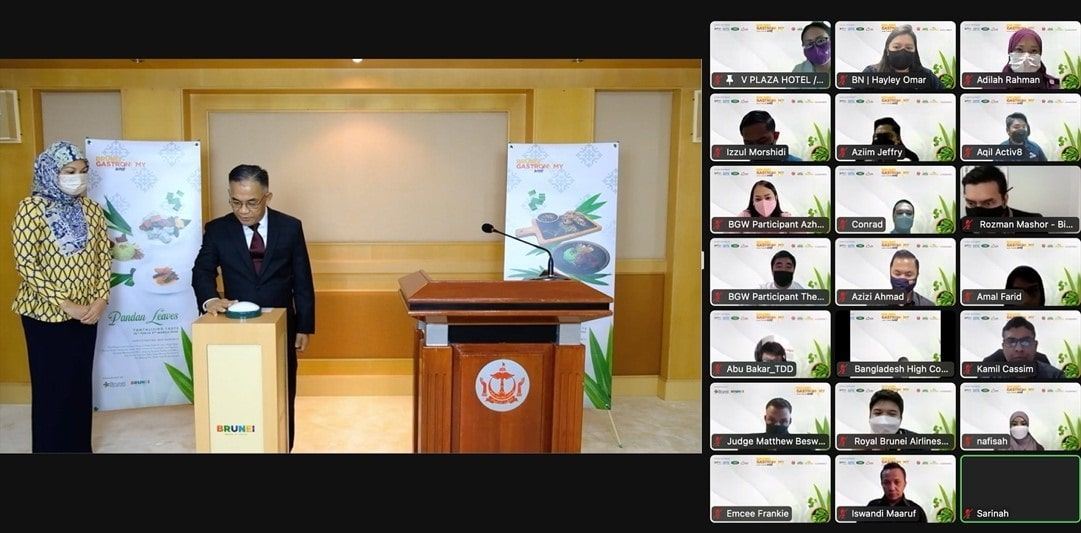 Every year, cooking competitions are held to shine the spotlight on deserving cooks in the country and recognise their culinary abilities. Awards are given in two categories: food and chef. Contestants are required to create dishes based on a main ingredient and this year they had to work with the ubiquitous and strikingly fragrant pandan leaf as the star.
Under the food awards, there are 3 categories: starter, main course and desserts. Participating hotels and restaurants are required to submit a dish in each category with Pandan leaf as one of the ingredients. It is at these competitions we see original dishes from participating F&B establishments created specially for the event and promoted throughout BGW. They are judged on taste, presentation and creativity. The coveted chef award is given to one chef who impresses the judges with his or her skills, knowledge, and creativity.
The registration for these contests began on 1 December 2021. From 16 February, contestants' creations were evaluated at scheduled tasting sessions until 3rd March. Working with the theme, 12  participated in this year's festival, each serving their Pandan leaf-inspired starters, main courses and desserts for two weeks to the public at their own establishment while a panel of judges were tasked to taste the creations and find this year's stand-out dishes and chef. This year's judges were:
Matthew Beswick, Hospitality Lecturer and Culinary Assessor at The Culinary School at Laksamana College of Business.
Haji Nasir bin Dato Paduka Latif, the CEO of the Brunei Food Awards.
Wan Zainal Abidin, the publisher of Borneo Insider's Guide (BiG magazine) and the Design Director of WaMa Designs.
BGW Taste of Brunei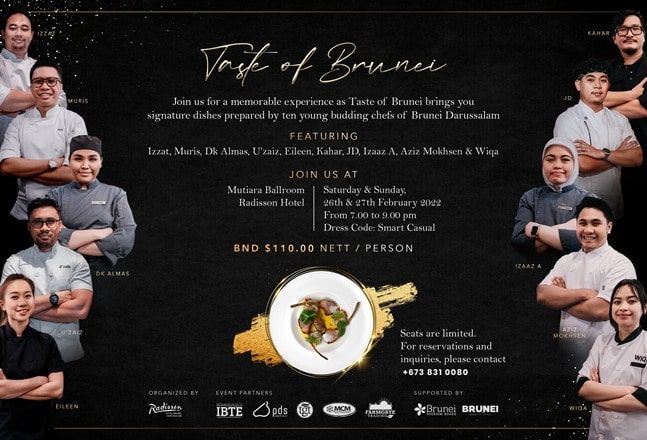 Taste of Brunei is a fine dining experience opened to the public on 26th and 27th February with the aim of promoting upcoming local chefs who will prepare their own creations and showcase their culinary ideas and abilities. The event, held at the Radisson Hotel, also provided an opportunity for hospitality students from the IBTE School of Tourism and Hospitality to serve and learn in an actual fine dining environment.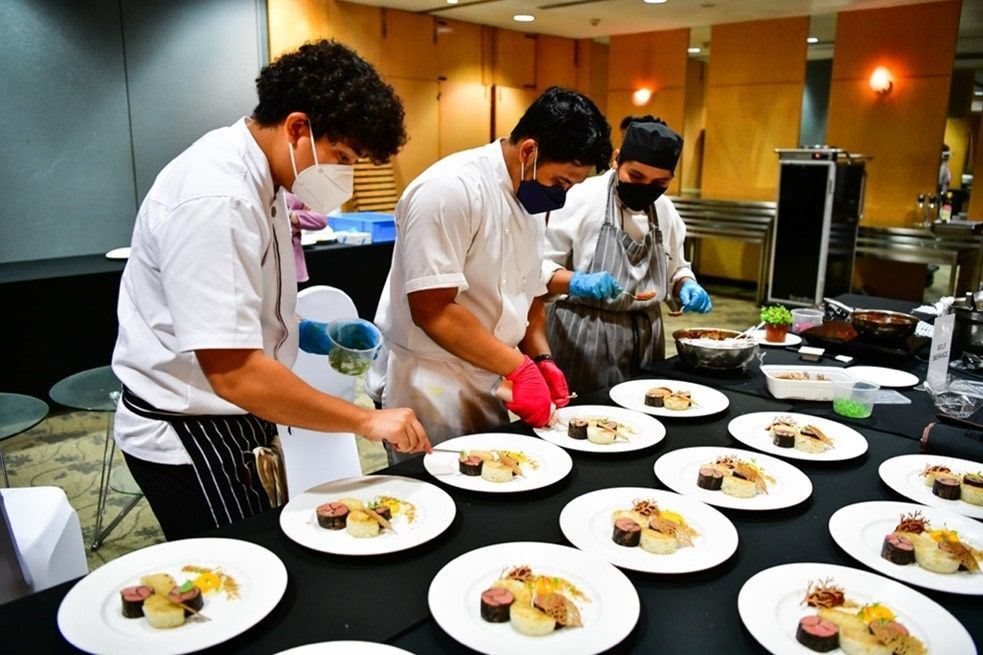 This year's fine dining evenings were presented by young ten local chefs, including two from the Radisson Hotel's own kitchen, who surprised diners with innovative dishes such as 'Nasi Lemak Reimagined', 'Chendol Udon', 'Reconstructed Congee' and 'Udang Bumbu Kunyit' and many more. It was a full house at the dining hall as eager diners sampled creative compositions made by the hands of these budding culinary artists.
BGW Gastronomy Workshop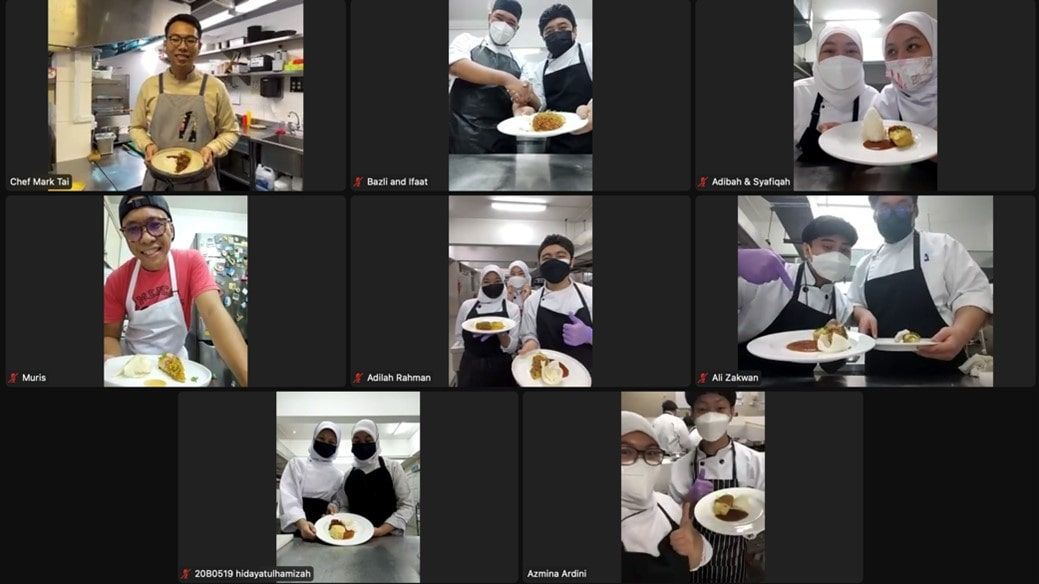 The workshop is the highlight of the week for aspiring cooks to learn innovative cooking techniques and fresh ideas under the tutelage of an award-winning chef. This year's instructor was Mark Tai, a 2021 Michelin Guide Young Chef Awardee and founder of Cloudstreet Restaurant in Singapore. Chef Mark shared his expertise on 1st March at a virtual cooking workshop on Zoom with 17 IBTE students and invited freelance chefs. Chef Mark's audience followed him online as he showed and talked them through each step of the process to achieve his personal creation of the much-loved buttermilk chicken which he called Fresh Poulet with Spiced Turnip. As he cooked, he explained his methods and answered questions along the way while spilling tips and tricks of cooking and plating throughout.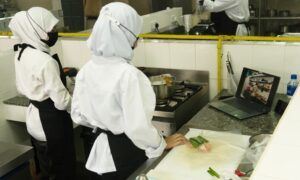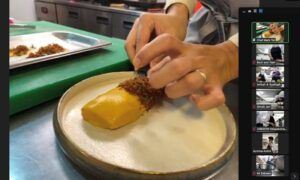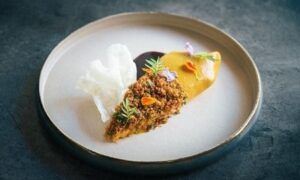 This year's Brunei Gastronomy Festival has concluded and the winners for each category were announced in April. The Best Chef crown went to Aziz Mokhsen, Instructor from the Institute of Brunei Technical Education (IBTE) for his creativity and comprehensive execution to produce 'Fundamentals of Pandan'.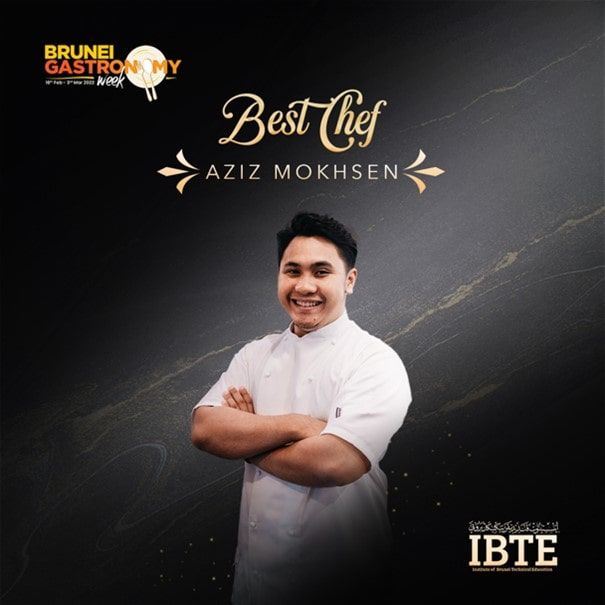 In the food categories, the Melting Pot won the Best Starter for their 'Earth and Sea – Atlantic Salmon Belly Crudo with Pandan Crispy Rice and Nori Pandan Dust'.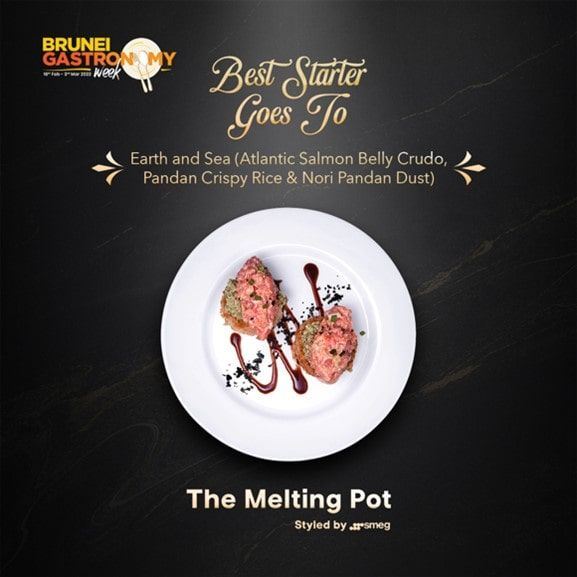 The Best Main Course prize went to IBTE's dish entitled 'Fundamentals of Pandan', and it was a sweet ending for the Brunei Hotel's Yelo as their 'Pandan Cream Brûlée with Coconut Ice Cream' won the Best Dessert award.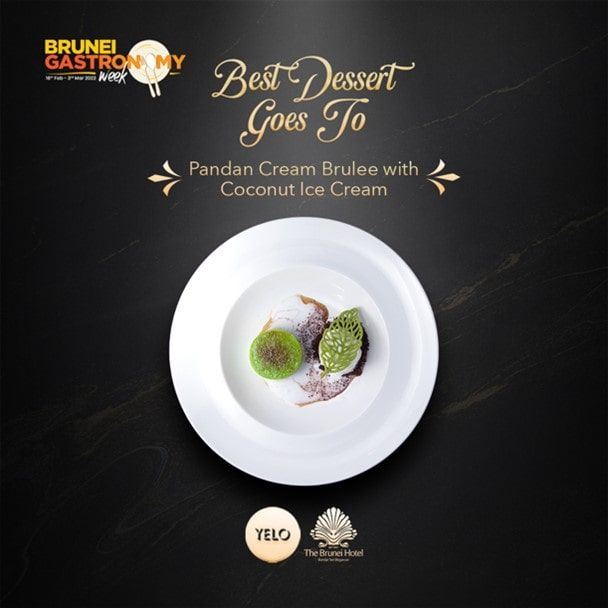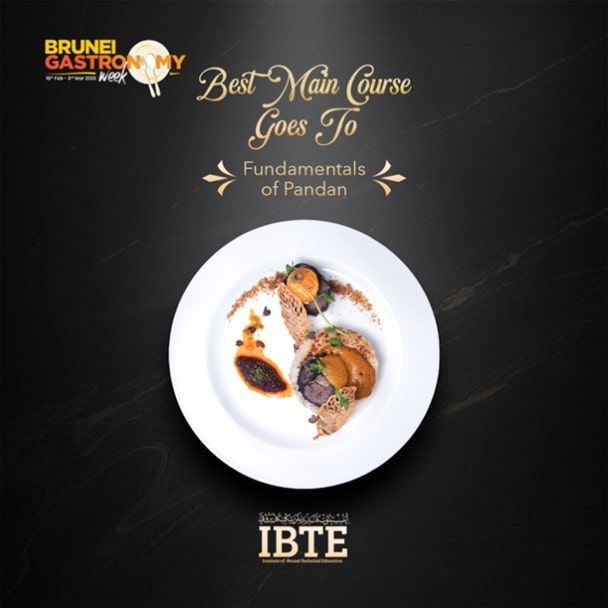 We shall wait patiently for the next edition of BGW in 2023 to see the formal presentation of the awards to this year's winners and look forward to meet another set of culinary artists who will no doubt delight us with more imaginative creations from their kitchens.