Brunei has been called the Kingdom of Unexpected Treasures. With a land mass of only 5,765 sq. km and a population of roughly 450,000, this diminutive nation's unexpected treasures may not be the gems that sparkle for all, but they are a prized set of gifts that Bruneians have enjoyed for generations. Brunei Darussalam is a land blessed with the gifts of nature, culture, a stable political environment and harmonious peoples. It is simply an abode quite unlike anywhere else.
Brunei is located on the northern side of the island of Borneo which is made up of threecountries – Brunei, Malaysia and Indonesia. Brunei shares borders with the Malaysian state of Sarawak which divides it into two parts – the west enclave which holds three districts including the Brunei-Muara district where the capital Bandar Seri Begawan is, and the east enclave which is the entire Temburong District. Nearly three quarters of Brunei is covered in forest, pristine tropical evergreen rainforest, undisturbed as most of the people live along the coast and the economic development is centred around fossil fuels. The main export of the country is crude oil and natural gas and the revenues from this sector forms over half of the country's GDP. Diversification of the economy has gradually been growing in fields of aquaculture, finance and tourism.
Brunei is governed according to the constitution and national ideology of Melayu Islam Beraja – the Malay Islam Monarchy philosophy based on the Malay culture, Islamic religion and monarchical governance. 65% of the population are Malays descended from the seven ethnic groups in the country. The remaining population is made up of Chinese, Indians and various tribal communities with diverse backgrounds and faiths that blend harmoniously into the Bruneian society which is mainly Muslim.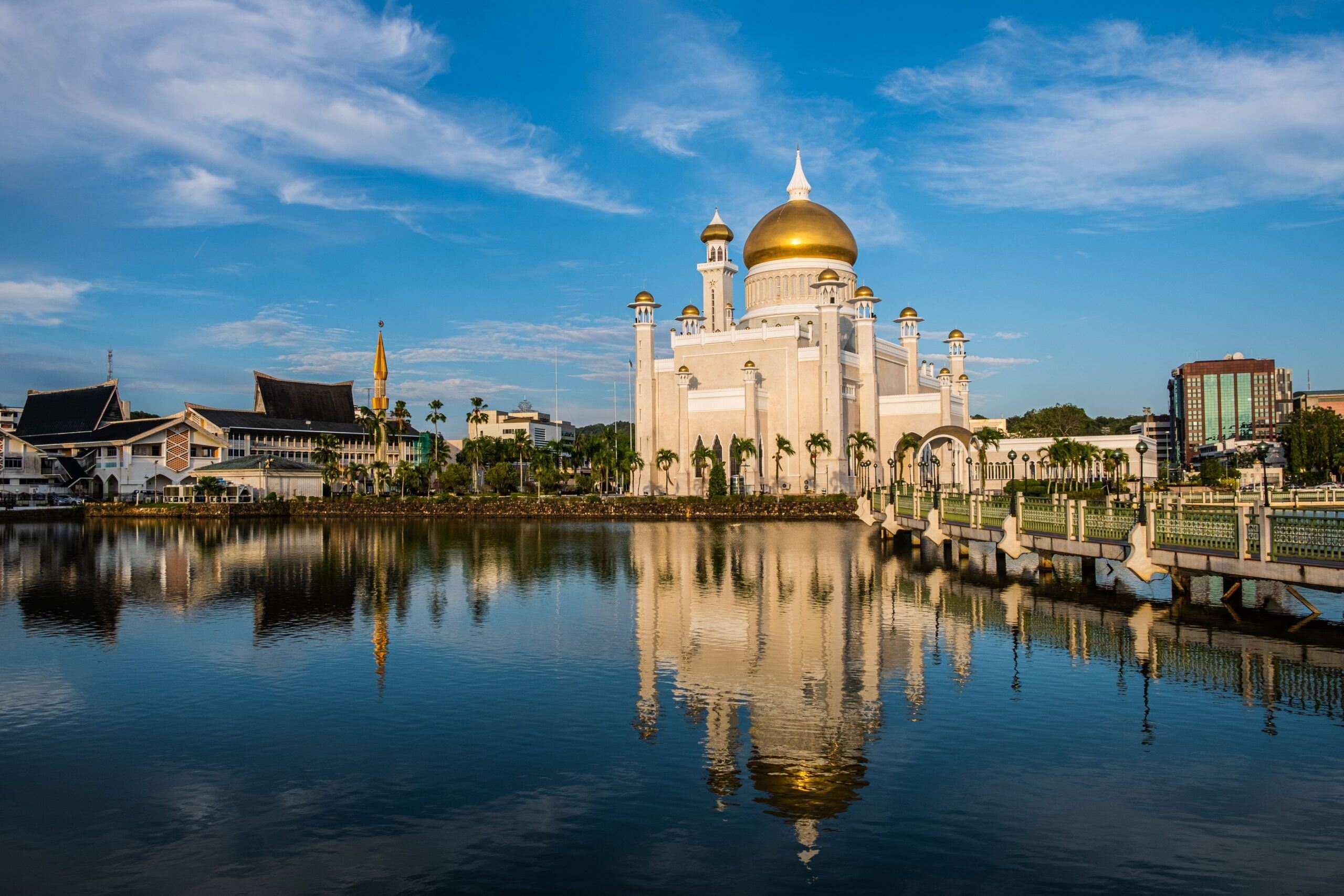 The Islamic heritage therefore takes centre stage in Brunei and the state has built some iconic mosques around the country. Probably the most photographed religious landmark is the Omar 'Ali Saifuddien mosque in Bandar Seri Begawan. Its central dome of pure gold, white marble columns and stunning stain glass is a spectacular sight. This is usually a major highlight on inbound Islamic tours along with the famous mausoleum of the Sultan Bolkiah, the fifth Sultan of Brunei whose rule from 1485 made Brunei a powerhouse in the Malay archipelago, and the Islamic Calligraphy and Art Study Centre where priceless Islamic calligraphy art and artefacts are exhibited.
Checking out just the collection of mosques in Brunei alone will take you on an enlightening journey into Islamic architecture. However, a mosque on stilts above a river may be a less common sight. Brunei's oldest and largest settlement on water, Kampong Ayer, is centuries-old and is made up of several villages built on stilts and connected by wooden walkways. It is a self-contained community on the banks of the Brunei River with its own schools, mosques, police and fire stations and modern utilities. Tourists can stay in homestays in the village and easily commute to the mainland by water taxis.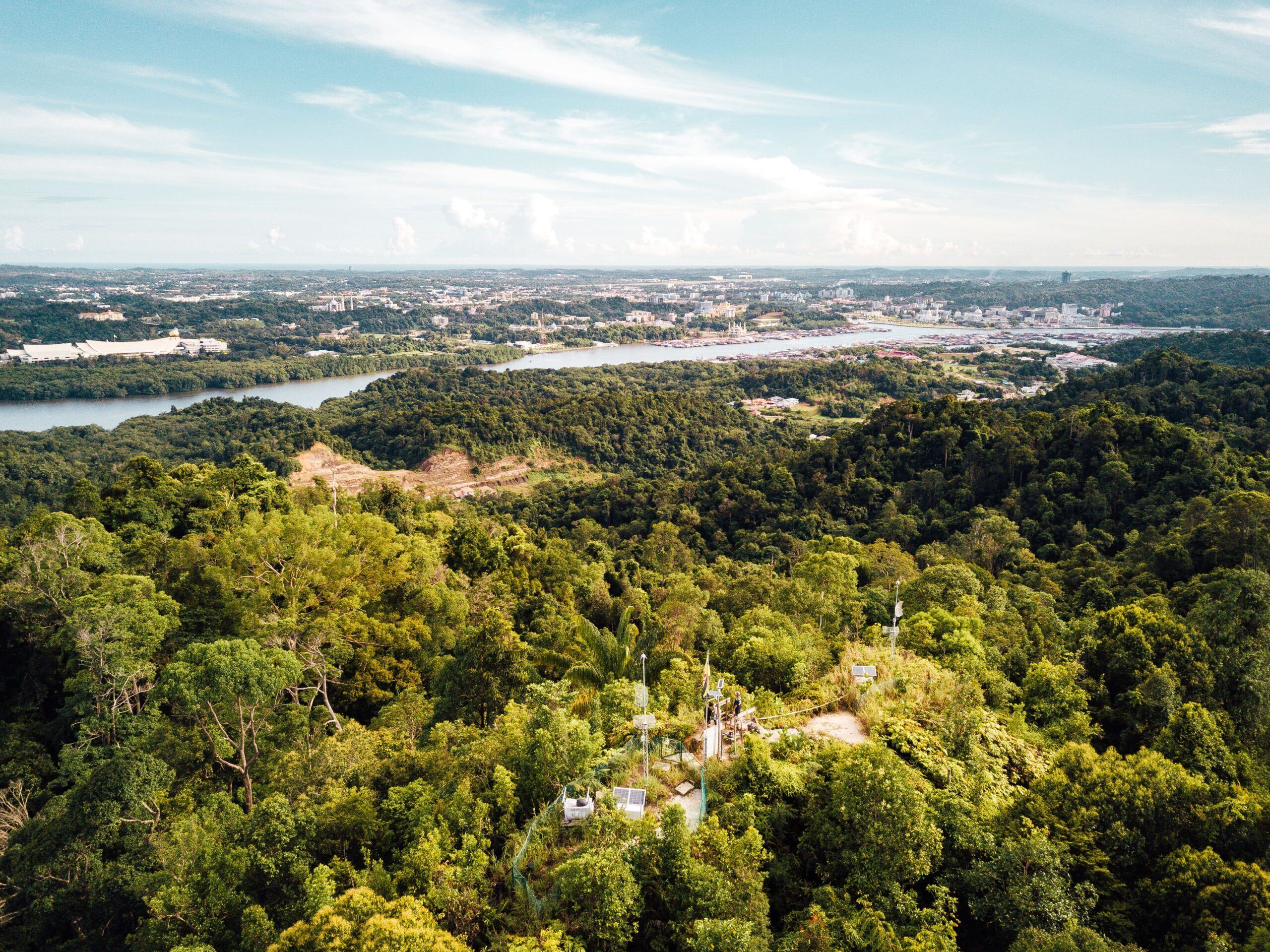 Among Brunei's highly valued gifts is the ancient rainforests. Forest parks are within easy reach from the city, so it's no surprise that hiking and trail walking are part of the Bruneian way of life. The Ulu Temburong National Park in the east enclave of Brunei covers over 50,000 acres and it is protected for its diverse biodiversity. However, there is much you can do in this park as it is the spotlight of Brunei's ecotourism. Sustainable resorts and camping grounds provide a safe base for exploration of the forest and its fascinating inhabitants, on foot or on boats along the river. You can catch a sight of Brunei's famous residents, proboscis monkeys and Rhinoceros hornbills, as well as a myriad exotic birds that you may spot from the 43-metres high canopy bridge which offers visitors a view of the tree crowns and a whiff of the clouds.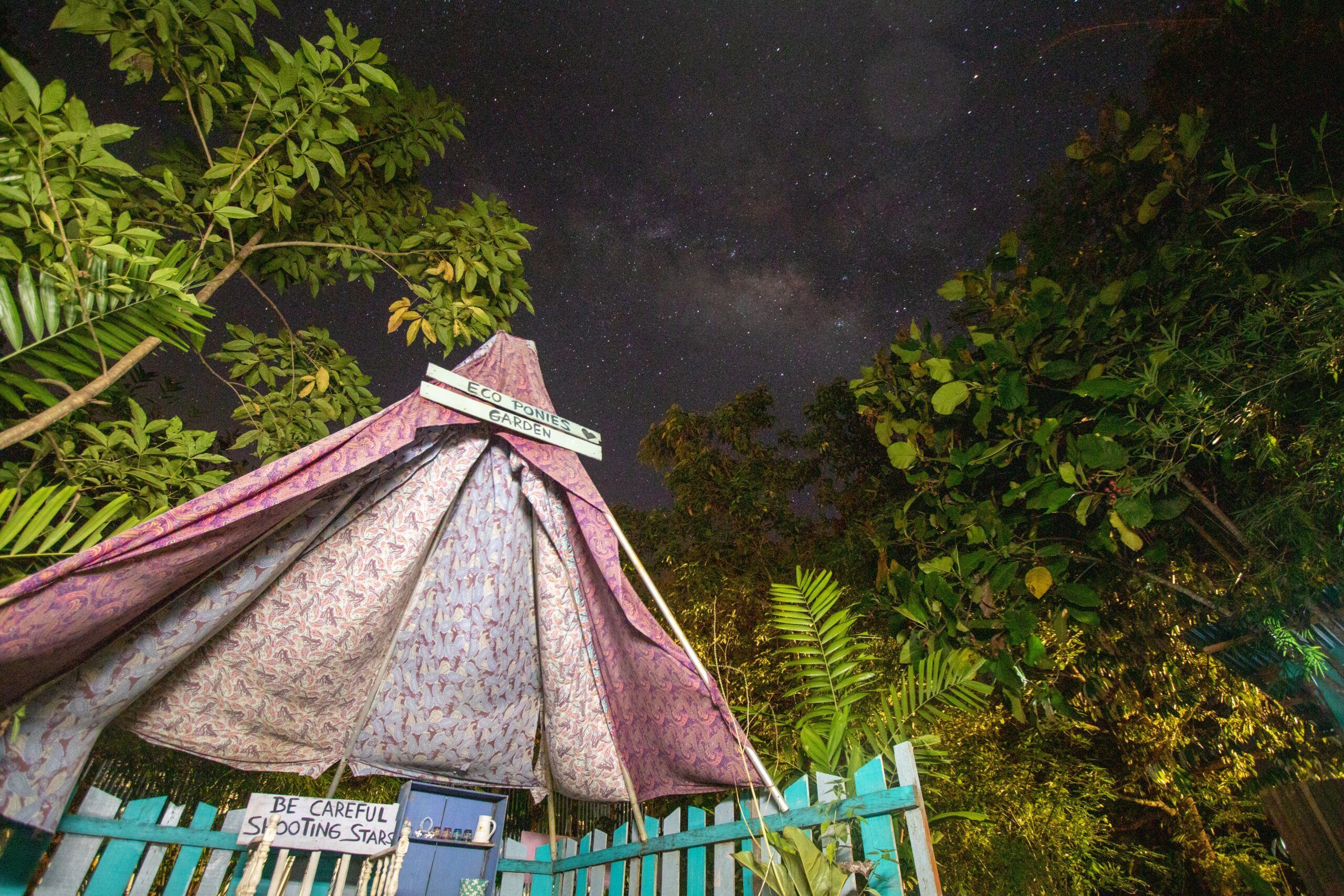 In the Tutong district, the Tasek Merimbun Heritage Park is a wildlife sanctuary and a photographer's muse. Rare animal and plant species found in this park have earned it a designation as an ASEAN Heritage Park. Though a stroll through this park may not reward you with a glimpse of the shy clouded leopard or white-collared fruit bat, the mysterious black freshwater lake in the centre of the park and the surrounding mangrove and swamp forests attract all types of birds to forage here, so you can capture instead a perfect picture of serene wilderness. By night, Tutong will have another surprise for you: the best low-light places to look into the starry realm of the Milky Way. 
But there's more to nature activities in Brunei than studying green foliage and what lives in them. You can pack your golf clubs and study the green fairways designed by Jack Nicklaus at The Empire Golf & Country Club or by Ronald Fream at the Royal Brunei Golf & Country Club, or strap an oxygen tank over your shoulders and study the turquoise waters and what lies beneath. Brunei waters teem with life, an unspoilt habitat, a result of low activity around the coast. There are healthy reef sites and fascinating WWII wrecks to explore and they are typically less than an hour from the shore.
Culture and tradition is embedded in the modern facade of Brunei civilisation. The different communities preserve them through their handicrafts, arts, foods and festivals. Weaving is a generational skill that gets passed on with the most beautiful results. Kain tenunan, Brunei's handwoven fabric with gold or silver threads is still painstakingly woven by artisans on wooden looms. Highly priced and treasured as heirlooms to be handed down to the next generation, they are still worn at state ceremonies, weddings and festivities. Such artistry is proudly showed off at the Brunei Arts and Handicraft training centre and family-owned weaving centres. Small pieces of this fabric are creatively incorporated into handicrafts too so you can take home a kain tenunan souvenir without breaking bank.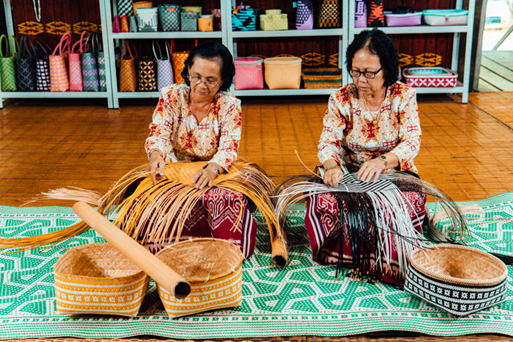 In the Labi region of the Belait District, a weaving tradition of a different kind lives on in the Iban community. What used to be household items woven from rattan and bamboo strips by Iban women on their longhouse veranda has evolved into more fashionable but no less functional accessories to dress up homes and wardrobes. The new line of baskets for all purposes, tote bags and trinket boxes woven with coloured plastic strips for better durability are sold to support indigenous families and help put their children in school.
The Labi region is packed with waterfalls of all sizes. Stay in one of these Iban longhouses and not only will you be able to explore these refreshing wonders of the natural world with the help of your hosts, you will be treated to a rare cultural experience – dinner and dance, the tribal way. After your hosts serve their signature bamboo chicken, ayam pansuh, cooked in the hollows of a bamboo over an open fire, they also provide the entertainment. Jaunty music from the gulingtangan, a percussion instrument made up of a series of mini gongs, and a gandang labik drum sets the rhythm for a ngajat dance by the women in full costume complete with bangles, beads and bells, or a warrior dance performed by the men dressed in loincloth, vest and a magnificent headgear with feathers, their sword and wooden shield mapping out the movements of this dance routine. You can join in the dances or just sit and let the rhythms lull you into contentment.
The Abode of Peace is an apt name for Brunei Darussalam as we are embraced by the hands of peace, stability and security. Our gifts are uniquely ours. We are nurturing our gifts, protecting them and creating memorable experiences out of them so that we can share them with you when you step into our Abode of Peace.