Grab your hats, sunscreen and water bottles, and get ready to step out into the fresh air to make the most of the great weather all year round and bask in all the lush outdoor greenery Brunei has to offer!
From a day trip to the verdant lush jungles of Brunei, to roller skating, archery and football, there's something for everyone waiting to be had in Brunei.
As with all outdoor activities, please ensure that you do not litter, damage or cause any harm to our wildlife and flora and collaborate together as advocates in the preservation and cleanliness of Brunei's wonderful outdoors!
1. Day Trip to Temburong
Located just a 45-minute boat ride away from the Bumbungan 12/Kianggeh Bandar Jetty, disconnect from the busy fast-paced city life and enjoy a day out by immersing yourself in nature. From a canopy walk adventure at the Ulu-Ulu Temburong National Park to a river tubing experience with Sumbiling Eco Village, there's plenty for you to do. There are plenty of day trip packages and operators to choose from to suit your travel needs!
Refer to link on Brunei Tourism for article on day trip to Temburong.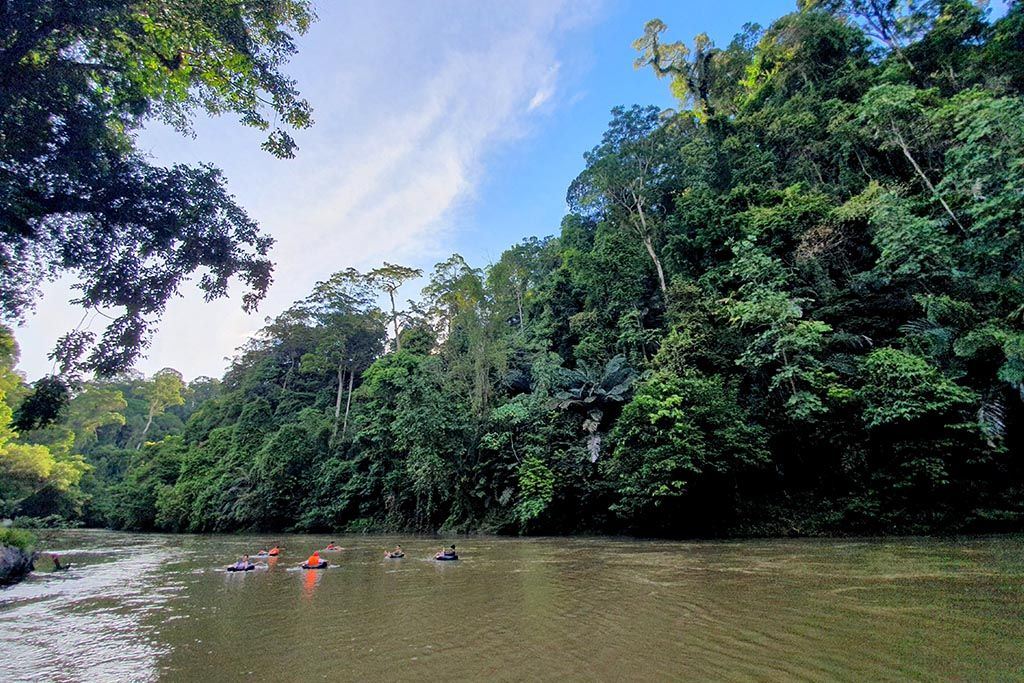 2. Day trip to Waterfalls
Located 2 hours away, at the very end of Jalan Labi in the Belait District lies the verdurous Teraja jungles. Famed for its scenic beauty and pristine rainforests, Teraja is also known for its beautiful waterfalls (all 40 of them!), wildlife spotting and hiking trails. Make sure to register yourself at the Teraja Longhouse or the Teraja police station before you go into the jungle, and it is highly recommended to hire a trekking guide from the longhouse prior to the start of your trek. There are three waterfalls usually frequented by the public — Teraja, Belulok and Geratung. It would take an entire day to visit all three waterfalls, so be sure to be fully rested for the trek as the challenging terrain requires a whole lot of stamina!
Refer to link on Brunei Tourism article for Labi experience.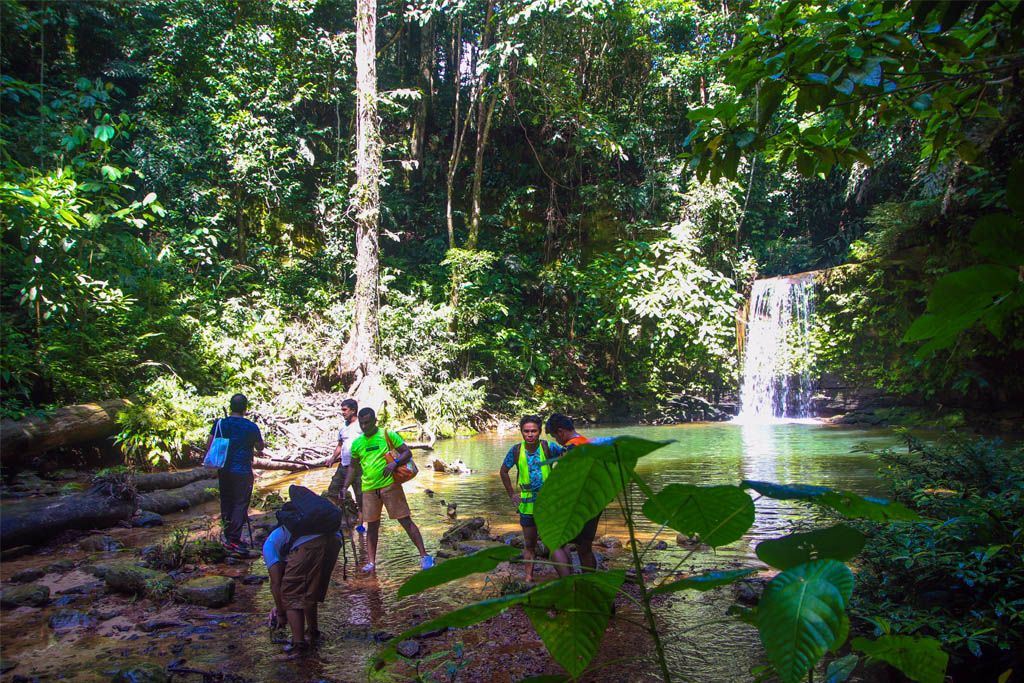 3. Hiking
Surrounded by pristine jungle, Brunei has many different hiking trails for different levels of endurance and stamina. Enjoy a scenic hike at Tasek Lama Recreational Park in the capital up to Bukit Sarang Helang (Eagle's Nest Hill) where you can catch treetop glimpses of the vast expanse of Brunei's jungles, or reward yourself with views of the coast and seaside from the top of the hills of Bukit Shahbandar Forest Recreational Park, or for a more exciting day trip, take a 2-hour drive to Labi in the Belait District for a wildlife hike to the Wong Kadir Waterfalls!
For more information, please refer to link on Brunei Tourism for the 3 best hiking trails in Brunei.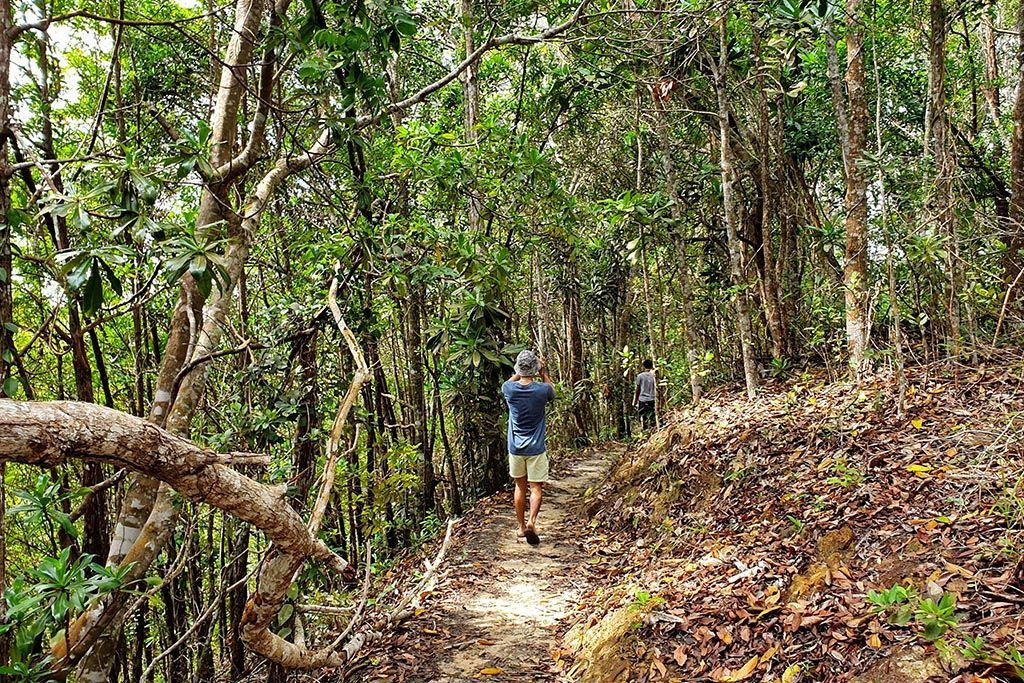 4. Taman Mahkota Jubli Emas
The Taman Mahkota Jubli Emas, formerly known as Eco Corridor provides a beautiful course for inline skating, skateboarding or jogging. The 12-hectare riverfront park with its beautifully manicured landscape boasts a 7-kilometre trail to and fro the newly opened RIPAS Bridge and has been flocked by many with their skates for a little cityscape adrenaline adventure. Best time to indulge in this outdoor activity is during sunset, as the park then becomes picturesque with the sun setting at the water village and the golden rays hitting the golden domes of the nearby Omar 'Ali Saifuddien Mosque. Remember to be mindful of where you skate and be careful not to litter or cause any damage, as local government authorities can impose fines.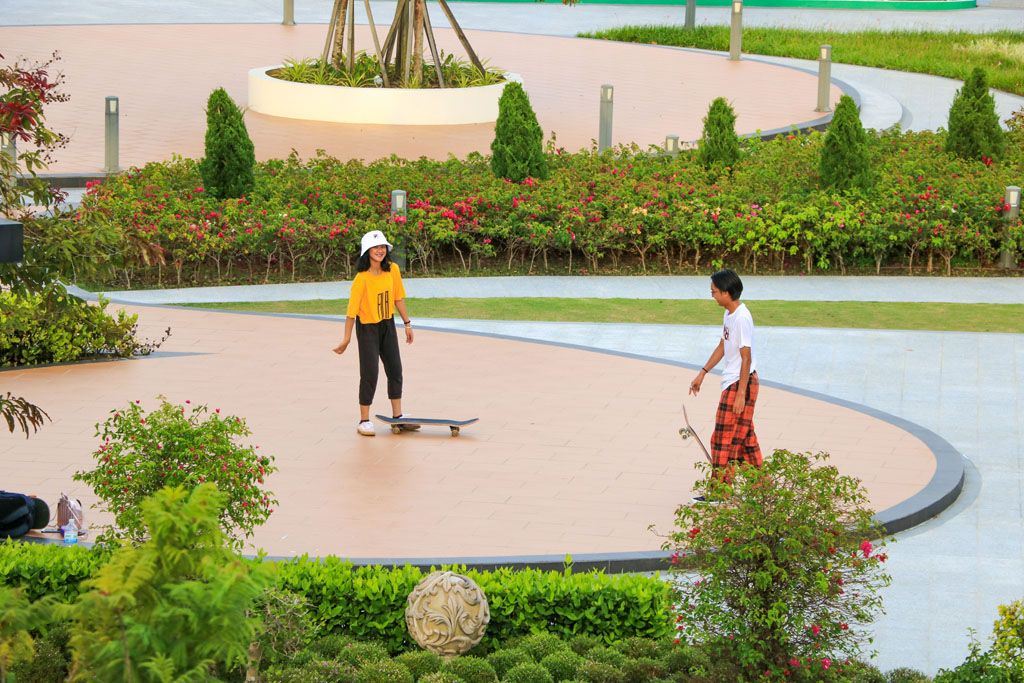 5. ATV Adventure at Katimahar Agripark
30 minutes away from the capital, you can find Katimahar Agripark – a 250 acre park with an offroad track that is sure to give you an experience like no other. You can rent an ATV and get a guided tour which lasts 2 hours, going through muddy trails and a challenging terrain. Make sure you're dressed appropriately and be prepared to get muddy all over! Check them out on Instagram at @katimaharagripark for contact details!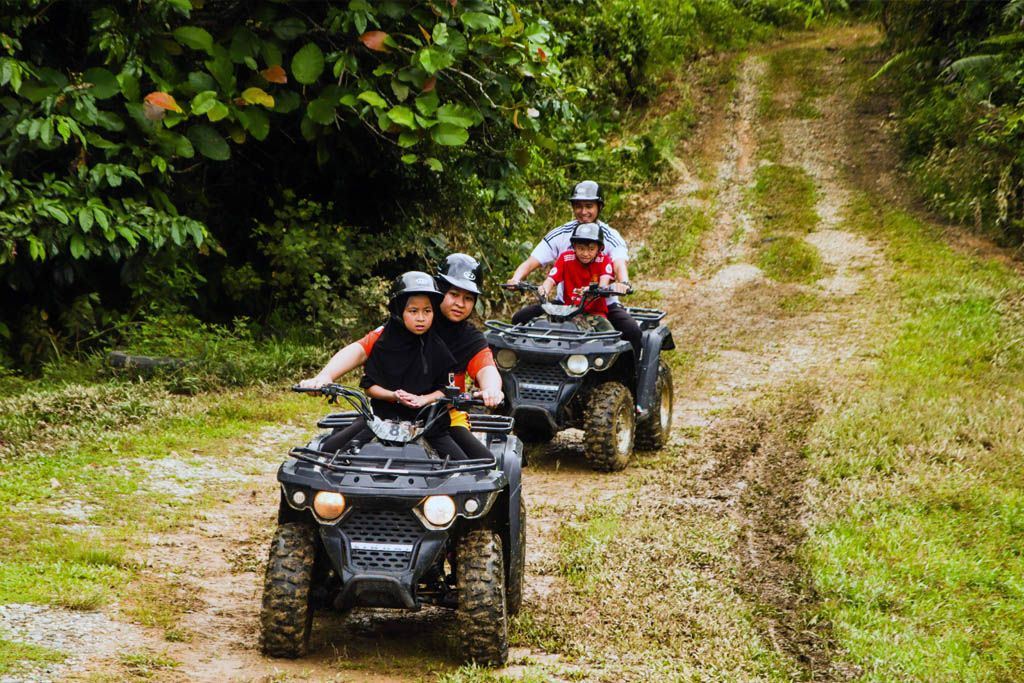 6. Jerudong Park
Brunei's famous amusement park, and the largest in Borneo – Jerudong Park boasts beautifully landscaped playground with all kinds of amusement rides for all ages. With a kids waterpark and some adrenaline inducing activities, one can enjoy a whole day with the family out in one place. You can also find an outdoor food court to curb all your hunger pangs after an eventful day! Do make sure to check out the entrance fees and operating hours before heading there to avoid disappointment. Follow their Instagram page for latest updates and opening hours at @jerudongpark.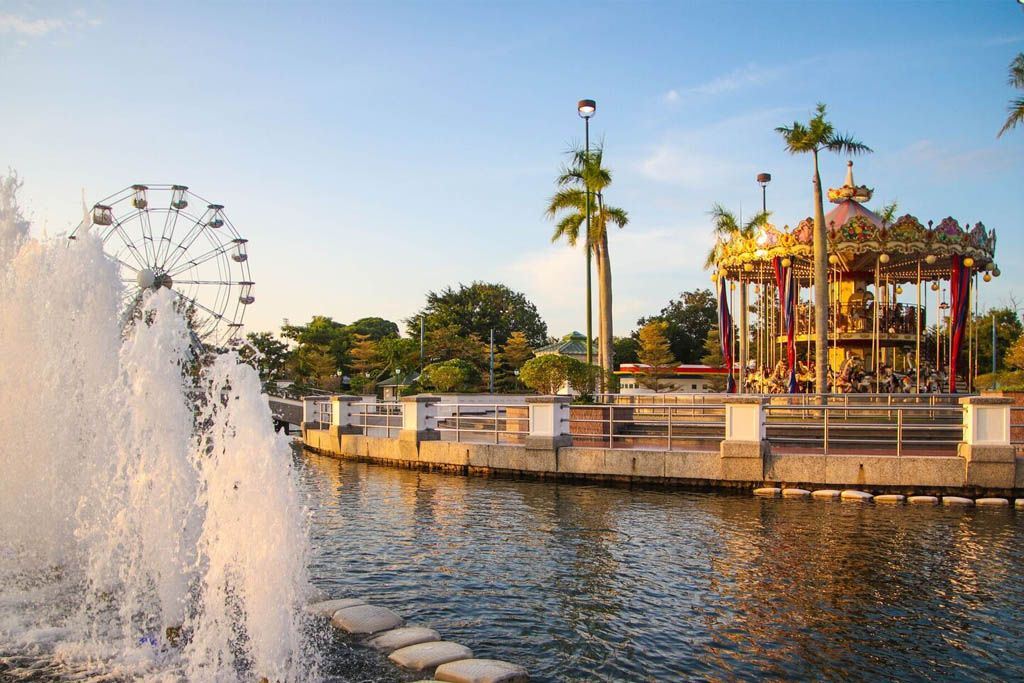 7. Archery
Do you think you can be the next Robin Hood? Try this low impact activity, suitable for both beginners and professionals – you can drop by Ar-Rafi Archery at their centre in Kilanas for some indoor archery, where you can test your accuracy skills and practice hitting a bull's eye with a bow and arrow! Find them on Instagram at @arrafi.archery for contact details and updates.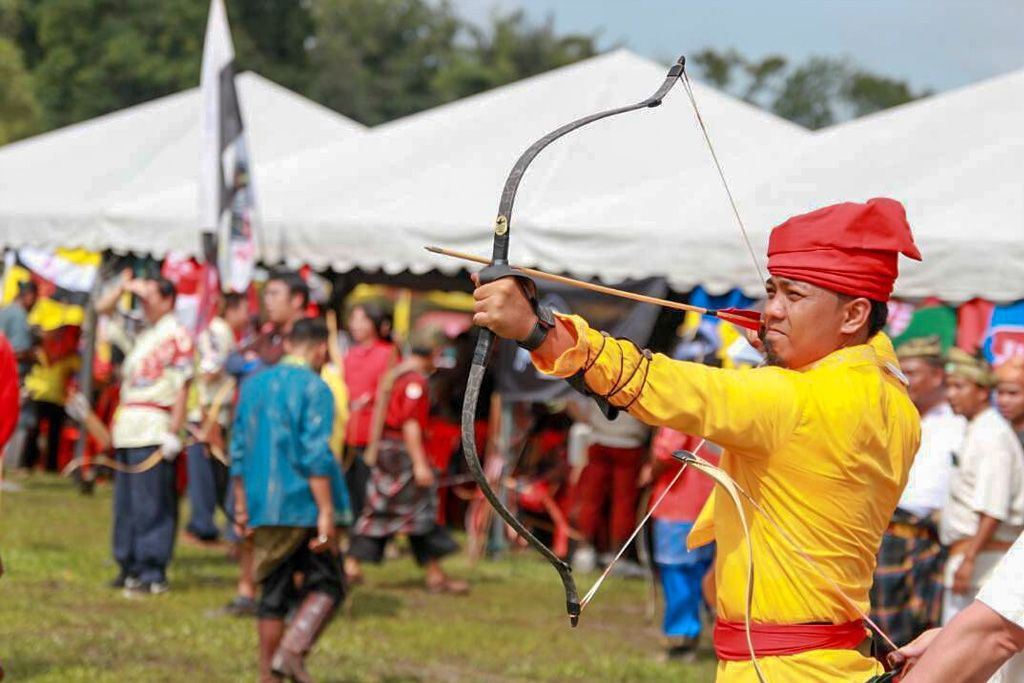 8. Kampong Ayer Walking Trail
Seen Kampong Ayer from the water taxis and the river banks? Why not experience Kampong Ayer on foot? Known as the 'Venice of the East', take a peaceful stroll along the walking trail and see everyday life in Brunei's centuries-old water village. The trail is designed to be visitor-friendly so you can explore it with or without a tour guide, and explore the unique homes of the residents. If you're lucky, you may even get invited in to have a look around! Take a water taxi and asked to get dropped off at the Kampong Ayer Cultural and Tourism Gallery (this should only cost about 50 cents per person) and begin your trail from there!
If you would like to plan your journey in advance, you can download a copy of the map from here.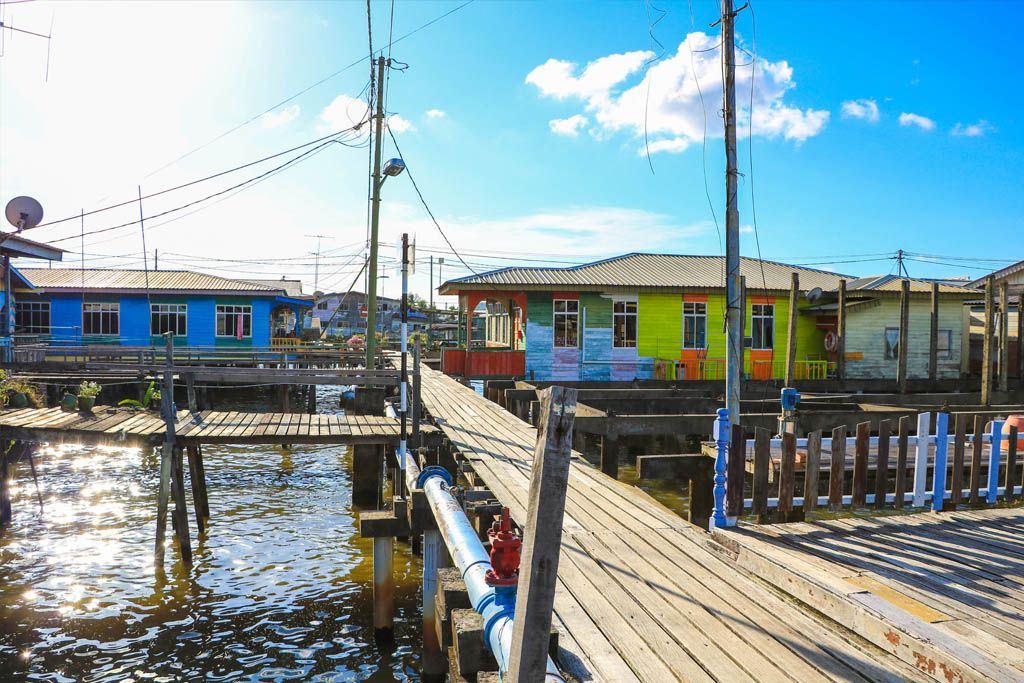 9. Fishing in Tutong
Fancy fishing for your dinner? Look no further than Pangkalan Waris. Located in Kampong Penapar, this charming little fishing site is a hidden gem in the Tutong District. Fishing enthusiasts normally go to try catch the giant river prawns, or locally known as udang galah – a favourite delicacy of many. It is also a hub for local woodcrafting and fruit picking. It is normally busy over the weekends so it is highly recommended to give them a call prior to visiting to avoid disappointment! Find them on Instagram at @pangkalanwaris for contact details and updates!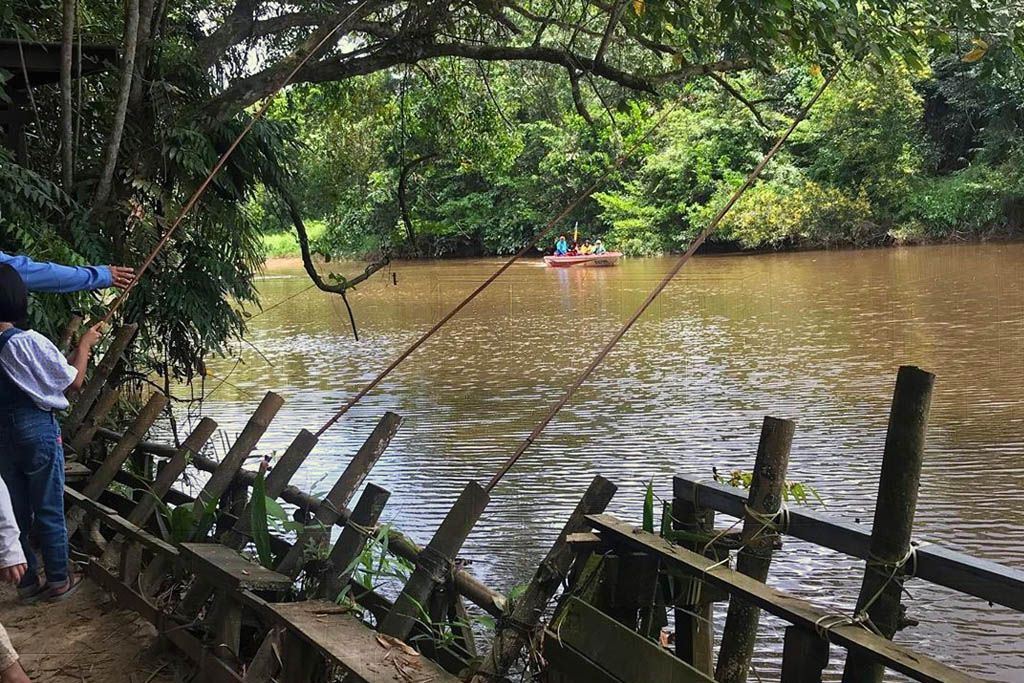 10. Football/Soccer with Super Squad
Want to play football but don't have a team? No problem! With Super Squad, players only need to sign up on their website, purchase match credits and select a date, venue, time and field position. Playing Football has never been easier!
Still can't decide where to spend the day? Check out our articles on other activities to do in Brunei.