Brunei Darussalam boasts a colourful exhibition of fascinating customs and rich nature, with a contemplative respect for religion as well as reverence for its ancient sovereignty, and we'd like to invite you to experience it all, right in the heart of our home!
Since gaining independence from the British in 1984, Brunei has continued to strive forward, becoming a member of a number of regional and international organisations, such as the Association of Southeast Asian Nations (ASEAN), the Organisation of Islamic Conference, the Commonwealth and the United Nations. Also, thanks to the extensive oilfields which were first discovered in 1929, the people enjoy plenty of benefits, such as free healthcare, a well-established state education system and even a housing scheme dedicated to providing citizens with affordable homes. There are plethoras of hotels in the capital, as well as numerous options for shopping and leisure. Sports activities are also a common past time in Brunei, so there's little difficulty in finding one to participate in. Despite the urban sophistication, there's really nothing like walking through an air-conditioned mall looking for a place to eat lunch, and then trekking through the depths of the rainforest less than a couple of hours later!
According to early history, Brunei was discovered by a group of fourteen brothers travelling in search of a new place to live, which would be the beginnings of today's Brunei.
Early History
When a group of brothers went on a journey for a new place to call home, they came across an area at the Brunei River and settled there because of the flanking hills, the water supply and the generous supply of fish, close to the country's present capital. One of them was Awang Alak Betatar, who became the first Sultan of Brunei and took on the name Sultan Muhammad Shah when he embraced Islam.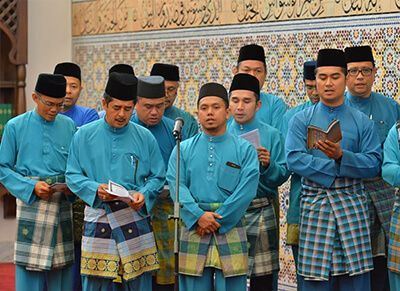 Malay Islamic Monarchy
On January 1st, 1984, Brunei became a new nation, celebrating its independence and affirming its identity as a Malay and Islamic state governed by a monarchy. The philosophy of the Malay Islamic Monarchy, known as 'Melayu Islam Beraja (MIB)' in Malay, encapsulates Brunei's culture and beliefs in a nutshell making it uniquely Bruneian.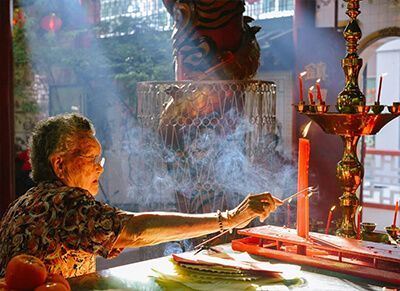 Cultural Diversity
Brunei is predominantly made up of Malays (65.8%), with significant Chinese (10.2%), Indian and indigenous populations (23.9%). However, ask a Bruneian Malay what their ethnicity is, and you'll most likely get either one of these seven answers: Melayu Brunei, Kedayan, Dusun, Tutong, Belait, Murut and Bisaya. (Note that two of them are actually named after two of Brunei's districts, which gives you a hint as to where most of them live.) The Malay population is divided into these seven ethnic groups and are each characterised by distinct aspects of its culture and lifestyle with their own native language as well as customs and traditions.
Although widely recognised for our ancient rainforests and intriguing wildlife, Brunei has much more to offer than just flora and fauna. Discover the thrills of rapid rivers or the wonders in the ocean. Feast on traditional street food or indulge in fine-dining experiences. Uncover the sights and sounds in every district at your own pace and feel the warmth in our welcome.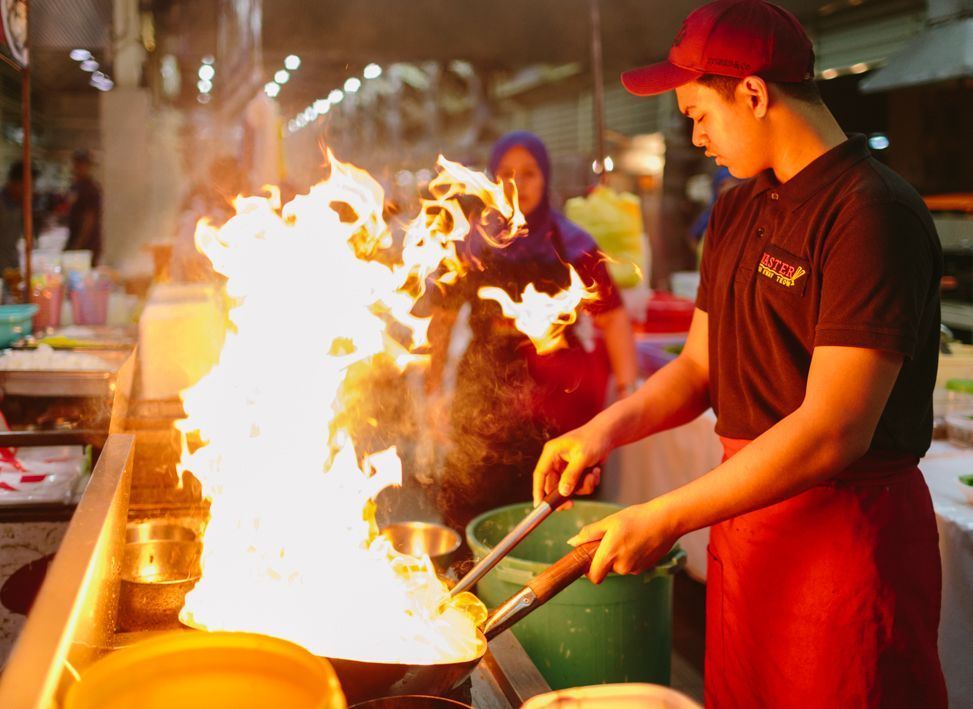 A Cultural Feast
Whether you're in the mood for Japanese cuisine with a view in the capital, or a simple dish of 'Nasi Katok' right in the heart of that same view, Brunei offers a diverse array of cultural delights! Walk off the beaten track into the rural areas of Belait District, where age-old traditions still live on in the Labi longhouses, or learn a cultural dance in Tutong and make handicrafts, perfect for keepsakes of your time here.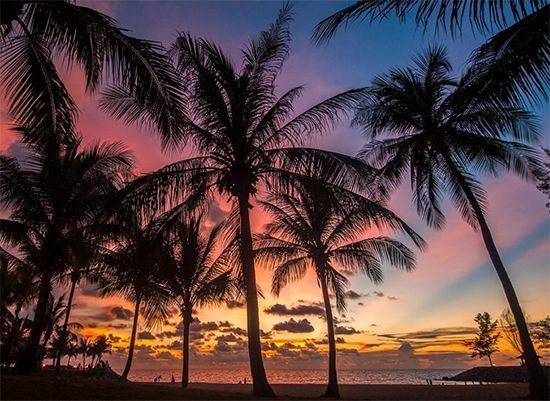 Nature's Marvels
One of the wonderful things about Brunei is how green it is everywhere! Trees that have resided in this land for centuries soar into the air, while trails through the jungle give way to reveal waterfalls. Don't miss your chance to catch a sunset at one of Brunei's pristine beaches, and bask in the gorgeous sight of bright golds, pinks and purples colliding across the skies.
Did you know that Brunei's national dish was borne of a time of strife and hardship? Everything you need to know about Brunei today, and a look at how the country's history has influenced its society.
'Ambuyat'
Brunei's national dish was borne out of a period of hard times. 'Ambuyat', which is made of sago from the rumbia tree, was a staple food during World War II, when rice and meat were too expensive. Nowadays, it is served in several restaurants as a local delicacy with sauces on the side and eaten with a form of wooden chopsticks called 'candas'.
'Bah'
If one Bruneian word could express a plethora of emotions, it would be 'Bah'. It can be used to say yes, as a greeting, a way to express frustration or even resignation – depending on the tone of one's voice!
'Baru Nah'
When Brunei was discovered by a group of brothers looking for a new home, led by Pateh Berbai, he'd exclaimed, "Baru nah!", loosely translated to "Now we've found it!", which is the origin of the country's name.
Capital City
Bandar Seri Begawan, affectionately referred to as 'Bandar' by the locals, is the capital city of the Sultanate, and it hosts some of Brunei-Muara District's most prominent tourist attractions like the Omar 'Ali Saifuddien Mosque and Kampong Ayer! The city also lies along the Brunei River and you can spend an entire day walking around and explore its charms and historical marvels.
'Darussalam'
'Darussalam' was added to the country's name by the third ruler, Sultan Sharif Ali, revered in history as the first Sultan to build a mosque in the country and governing according to Islamic principles. The term, which is Arabic (and consequently, so was Sultan Sharif Ali!), means 'Abode of Peace'.
Islam
Brunei has a rich Islamic heritage, and its practices are regularly observed by the people as the country's official religion. The nation has some of the region's most beautiful and iconic mosques, with ancient artifacts of the country's history. All are welcome to explore and understand the Islamic values which are integrated with the culture and civilisation of Brunei and its people.
Location & Population
Brunei has a population of 421,300, with an incredibly colourful mix of cultures! The country has four districts and is located in Borneo island, between the East Malaysian states of Sabah and Sarawak. It also has a 160km long coastline of sandy beaches, all of them a perfect spot to gaze at Brunei's golden sunsets.
Language and Culture
Bahasa Melayu, or Malay, is the official language of Brunei. However, English is the language of business and is widely spoken at all levels. Mandarin, Chinese dialects and native Borneo languages are also spoken by various segments of the population. Bruneians are predominantly Malay, though significant Chinese, Indian and indigenous Bornean populations add to the cultural makeup of Brunei.
National Day
Brunei celebrates National Day on February 23rd, in the very place that it declared independence: the Taman Haji Sir Muda Omar 'Ali Saifuddien, right in the heart of the capital. It's also one of the best times to visit Brunei, as the city truly comes alive for the annual National Day celebrations!
National Philosophy (Malay Islamic Monarchy)
The philosophy of Malay Islamic Monarchy (Melayu Islam Beraja) is a system that encompasses traditions dating back to the early days of the South East Asian Malay Kingdoms and that stresses the Malay cultural influence on the nation's fabric, the importance of the Islamic religion in many aspects of daily life and governance (known as the Negara Zikir concept), and the acceptance and respect for Brunei's ancient Monarchic tradition.
Oil & Gas
In 1929, oil was first discovered in Seria, in the Belait District, and marked the start of the economy's upward trajectory for Brunei. In 1991, that first oil field produced its billionth barrel and a monument was built near the original site to mark this achievement! Thanks to the oil and gas industry, the people have enjoyed significant benefits such as free healthcare and an affordable housing system.
Weather
Sunny with a chance of showers would be the best way to describe the weather in Brunei. Clear, blue skies are pretty much a daily phenomenon, but do take note that the wettest months are from October to January and from May to July. An up-to-date, daily forecast of the weather can be found here.
EXPLORE
THE BEST OF BRUNEI