On transit during the day with a few hours to spare? With a long layover in this small kingdom of unexpected treasures with not much to do in the airport, take some time out of your journey to enjoy the fresh air and serene nature the country has to offer. There's plenty to see and do to get a taste of what Brunei is like in 12 hours! Prior to leaving the airport, just make sure you have all the essential information covered to ensure smooth and safe travels!
Getting Around
Getting around Brunei is rather easy considering the key places of interest are quite near to each other. The capital Bandar Seri Begawan is located 15 minutes away from the airport and is easily accessible by public transport. Alternatively, you can download Brunei's very own ride-booking app, Dart, for a more flexible option of getting around. Once you're in the capital, the main areas of attraction are all within walking distance from one another. Always make sure to stay hydrated in the Bruneian heat and wear lots of sunscreen if you're out and about! Check out 'How to get around Brunei' on other ways to get around Brunei.
Guided Tours
Guided tours can save a traveler plenty of time since the whole itinerary is already planned out for you! You can find different transit tour packages offered by various tour operators, who can customize a half day itinerary to suit your interests, including pick-up and drop off before your scheduled flight hours. Check out what you can do and for a list of available operators with tour packages here!
Venice of the East and Mangrove Tour
Brunei's iconic historical settlement, Kampong Ayer, is a sight not to be missed. Find your way to the capital, and hop on a water taxi at the waterfront to ask for a tour around the water village. It is also worth asking the water taxi to visit the mangroves and to try spot some proboscis monkeys in the wild. If you're lucky you can spot some crocodiles and monitor lizards basking in the sun too! If you're feeling adventurous and have a little extra time, check out the Kampong Ayer Walking Trail beginning at the Kampong Ayer Cultural & Tourism Gallery, and visit some of the unique houses on showcase along the trail.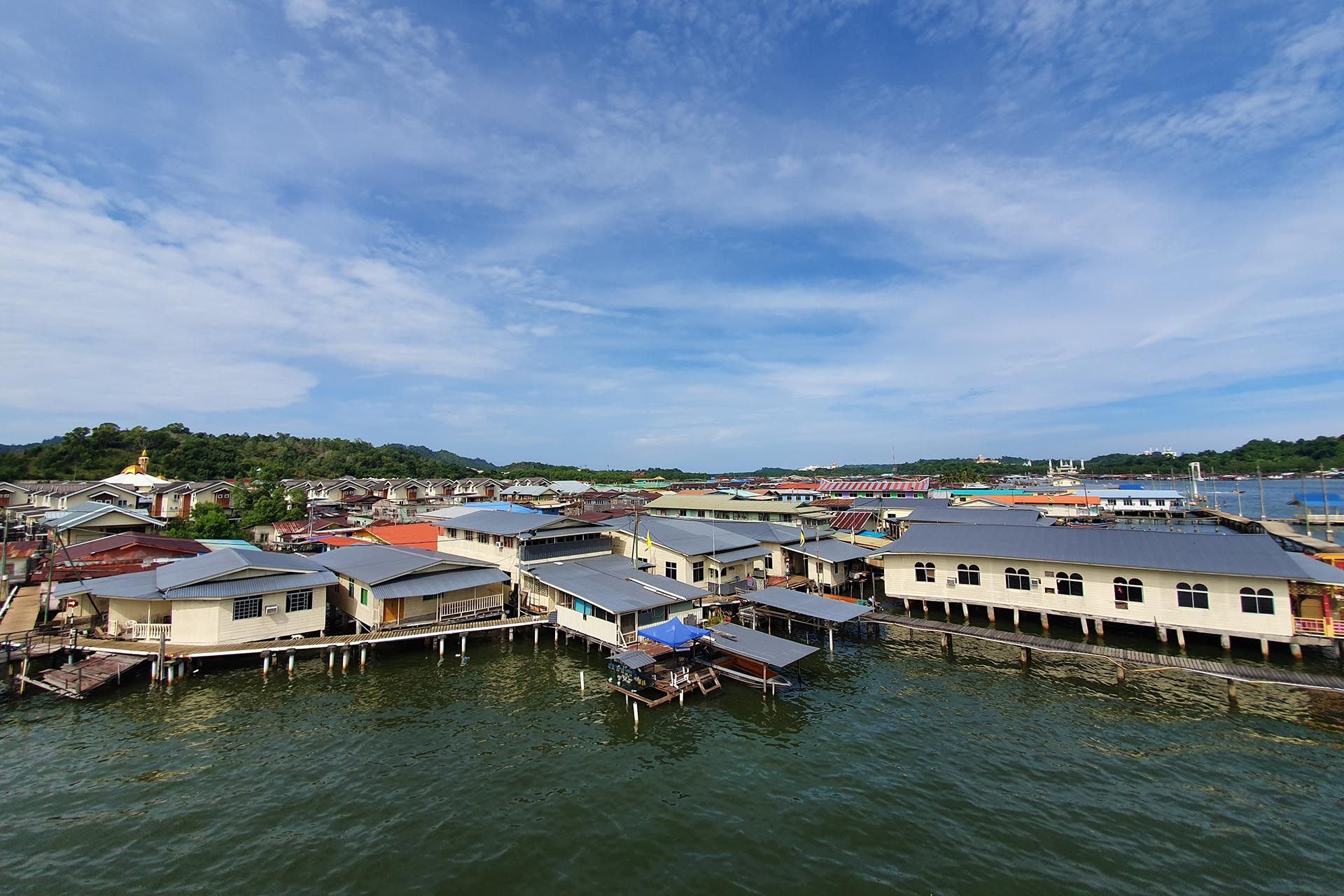 Omar 'Ali Saifuddien Mosque
Named after the late 28th Sultan of Brunei, this remains one of the most magnificent landmarks in the captial. This beautiful mosque built in 1958 is Brunei's symbol of modern Islamic architecture in the Asia Pacific region. Its grandeur and exquisite golden domes are not to be missed with its artificial lagoon and a 16th century barge is definitely a sight to behold!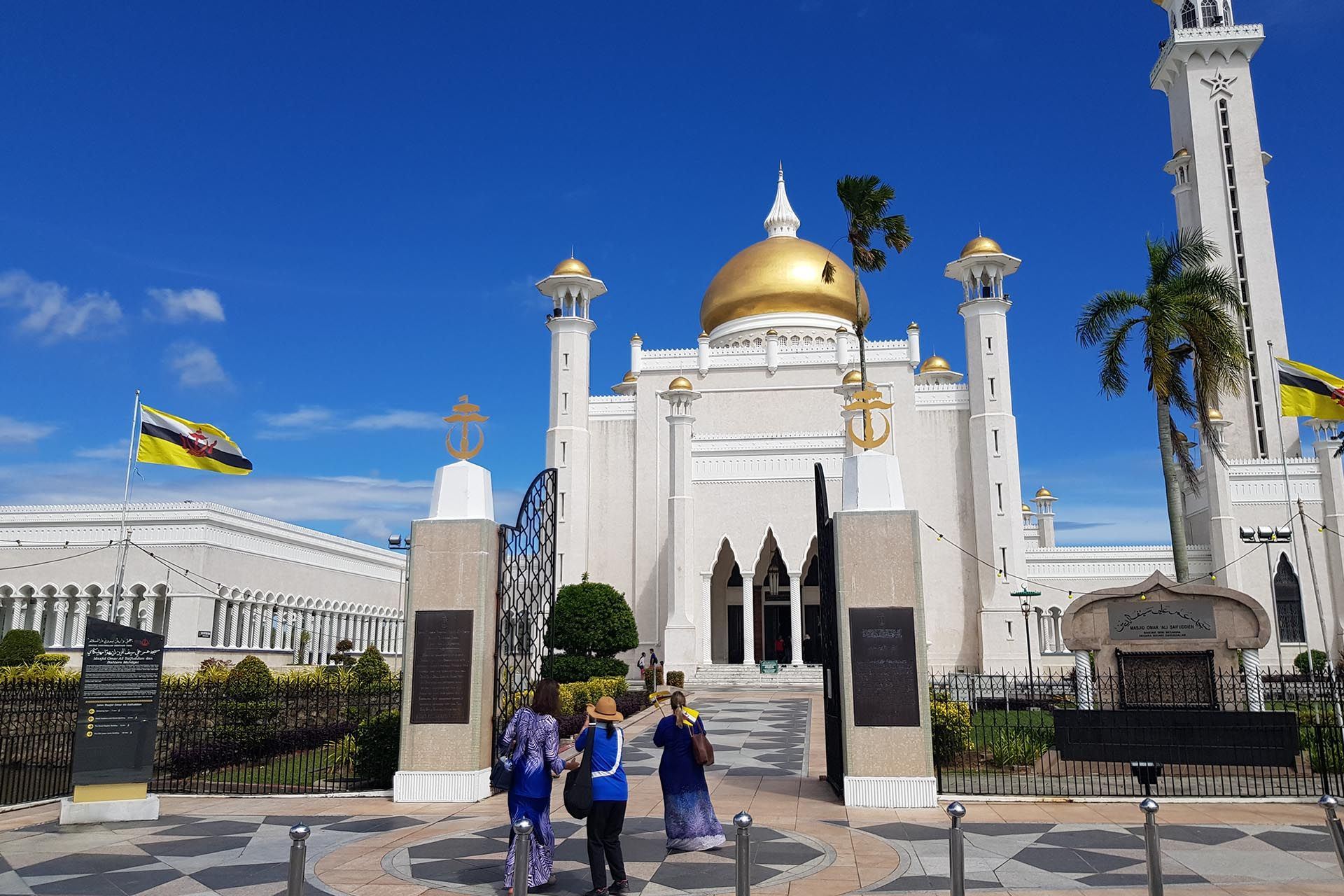 Visit to the Kianggeh Market
If you arrive early in the morning and have a few hours to exit the airport, take a bus, Dart or taxi to one of the oldest markets in the country. A walk around the Kianggeh Market will immerse you in a truly local experience, giving you a chance to interact with friendly locals, try out different local and traditional food or even grab some souvenirs.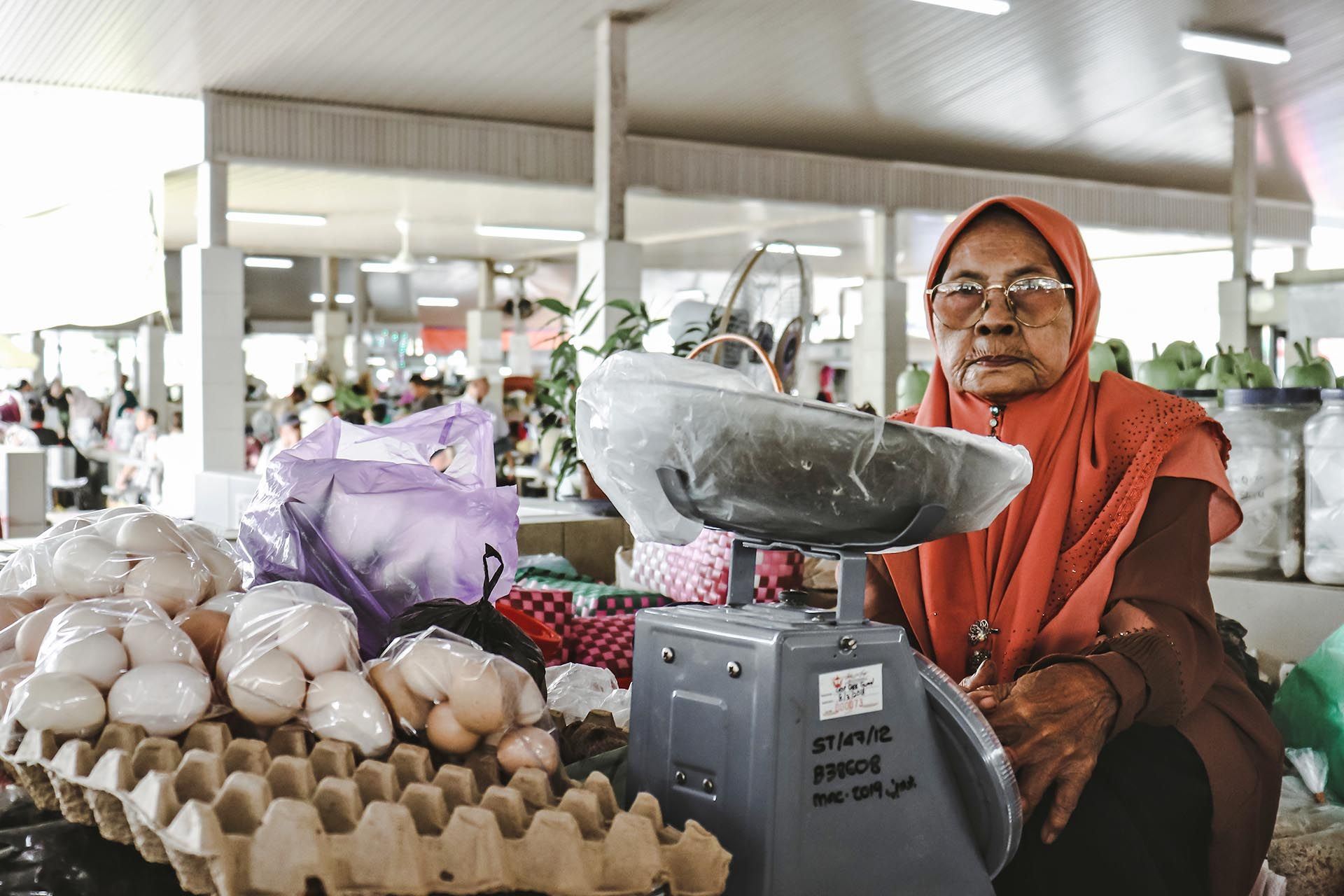 Istana Nurul Iman
The residence of the current Sultan of Brunei, make a quick photo stop at this majestic palace with its gold dome and vaulted roofs. If you're on a layover in the country during the first three days of Eid in the month of Syawal, you can enter the Istana as members of the public are welcome to visit for a wonderful celebration of food, and to meet and greet with members of the royal family! If you do visit, please dress appropriately and observe
Jame' Asr Hassanil Bolkiah Mosque
29 golden domes stand here to honor the 29th Sultan of Brunei. The mosque's air-conditioned interiors, using only the finest materials, and spacious enough for up to 4,000 worshippers at a time, makes this a grand must-visit on your transit here.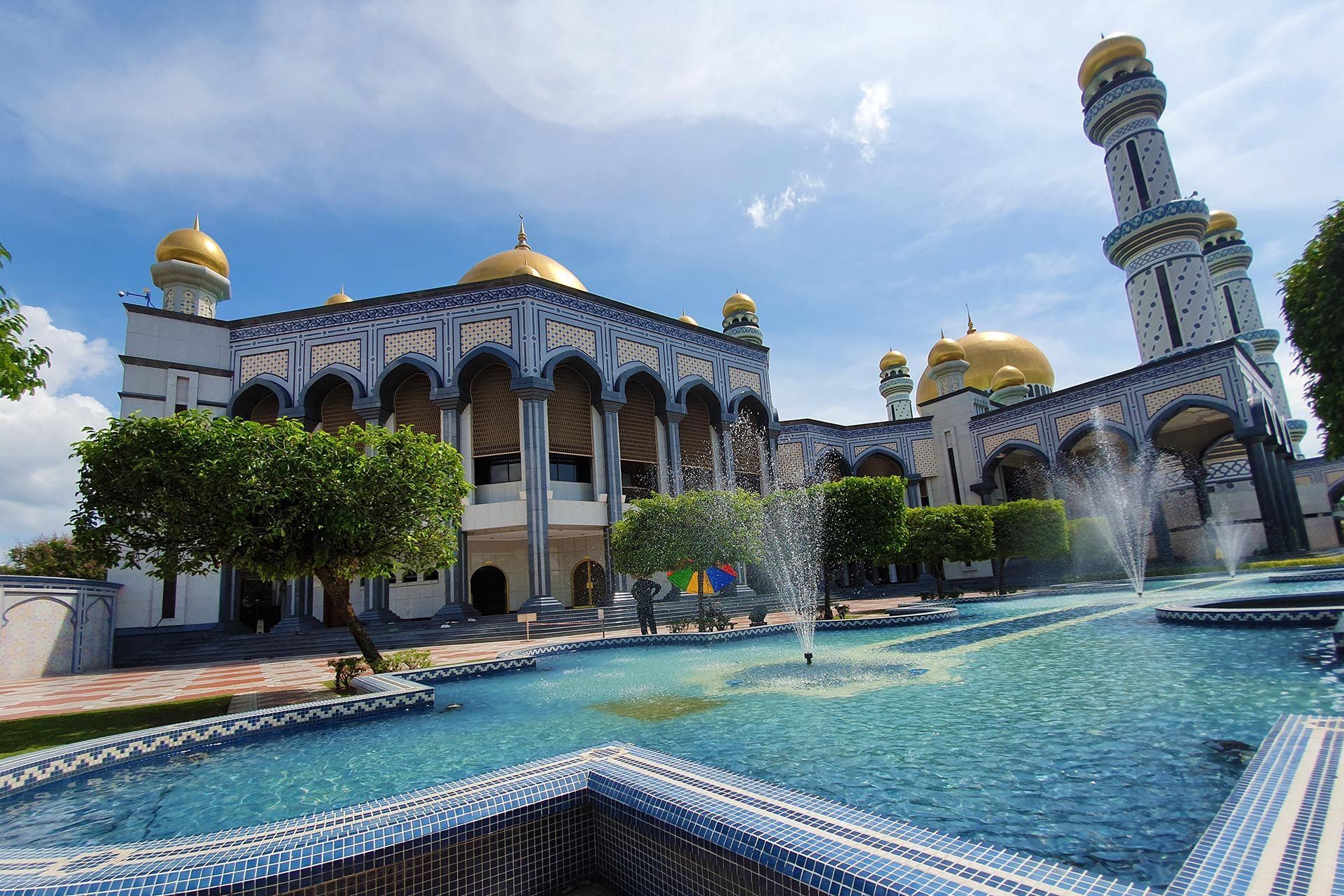 Spas and Massage
If you're exhausted from a long flight and not interested in soaking up the sights and sounds in the hot equatorial weather, Brunei also has one of the most affordable range of Health and Wellness Spas for you to unwind and destress before your next flight. You can get a deep tissue massage or a thai massage at one of the many massage centres in the country, offering a variety of services at an affordable costs. Check out Zen Spa or Thann Sanctuary, all of which are about 15 minutes' drive from the Brunei International Airport. Do note that there are separate treatment rooms for men and women, so please get in touch beforehand to enquire what treatments are available for men or women!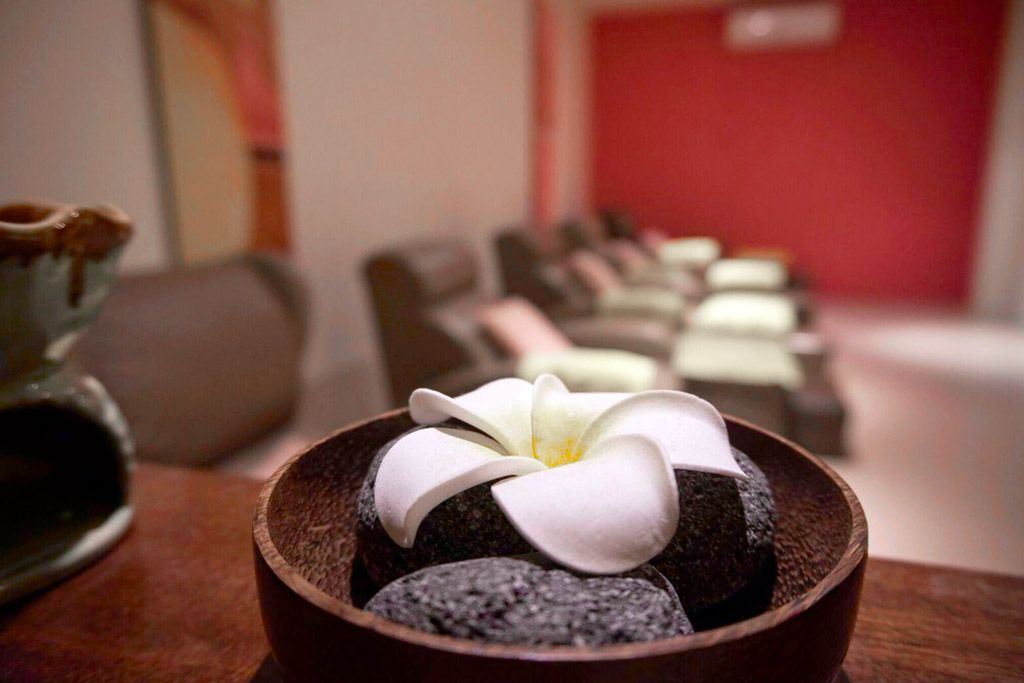 Sunset at the Eco Corridor Park
Brunei is well-known for its beautiful golden sunsets. Go for a stroll at the newly opened park, and bask in the golden hour of the skies and majestic glow of the Sultan Omar Ali Saifuddien Mosque as the sun sets in the Kg Ayer. You can also see the Sultan's official residence, Istana Nurul Iman, in the distance from the park, and the newly opened Raja Isteri Pengiran Anak Saleha Bridge, named after the current Raja Isteri (Queen) of Brunei.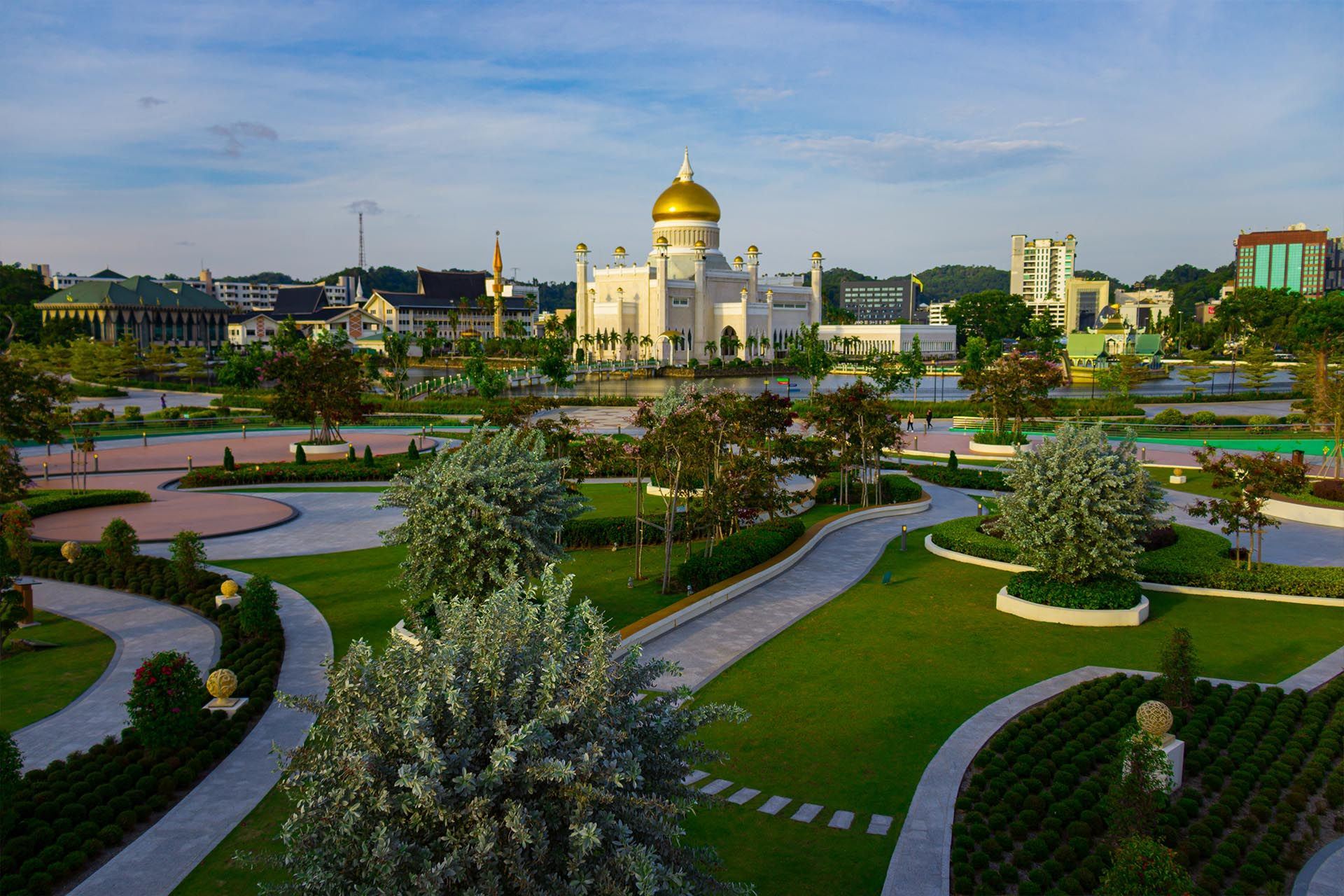 Fitness Centres and Gyms
If you're a fitness enthusiast wanting to squeeze in a workout whilst waiting for your next flight, Brunei has a lot to offer!
About 5 minutes away from the Brunei International Airport, you can hail a taxi or a Dart to Peak Performance at the Royal Brunei Recreation Club for a quick swim and workout! There are shower facilities for you to freshen up before your next flight too!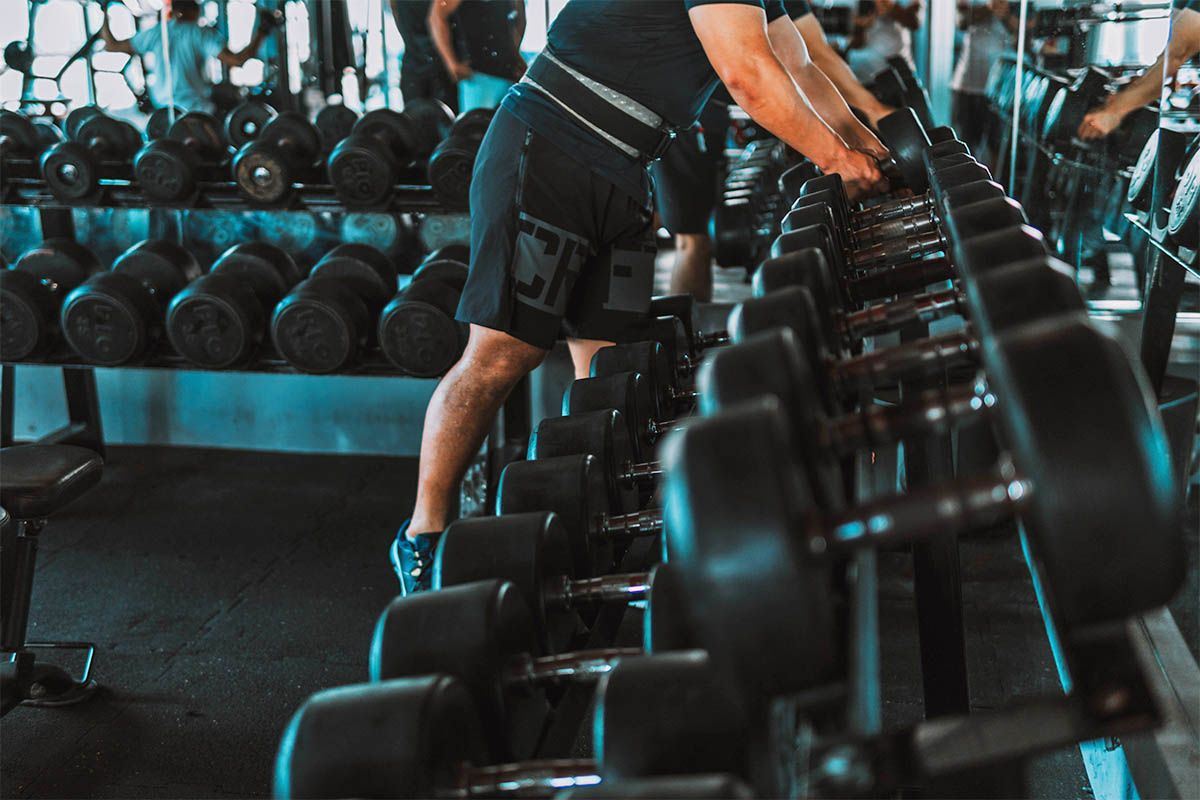 If you're more of a crossfitter, there are also several crossfit gyms and boxes near the airport! Check out Hybrid Movement and Reebok Crossfit 673 for a crossfit gym closest to the airport.
If you're on transit for more than a d`ay and would like to try new places, check out our guide to other gyms and exercise classes in Brunei for a sweat sesh!