Located in the heart of Southeast Asia and close to the equatorial line, Brunei gets a generous amount of sunshine and rainfall throughout the year, especially during the monsoon periods, which typically occur from October to January. However, this does not mean you have to be confined to your hotel rooms or homes as there are plenty of indoor activities to enjoy in Brunei!
From indoor ice skating rinks and climbing gyms to museums and various classes for those looking to pick up a new skill, this guide on various types of indoor activities caters to just about any budget and preference.
Go Rock Climbing
Prices:
Adults – BND$15.00;
Students – BND$12.00;
Kids (Age 11 and below) – BND$10.00.
Do note that insurance, shoes, harness, chalk bag and other gear rentals are charged separately.
Opening Hours: Daily 14:00 – 22:00
Address: Unit B25, One Menglait Industrial Park, Simpang 44, Jalan Menglait, Gadong, BSB BE3919 Brunei Darussalam
Contact: +673 2420359
Instagram: @up_climbingcentre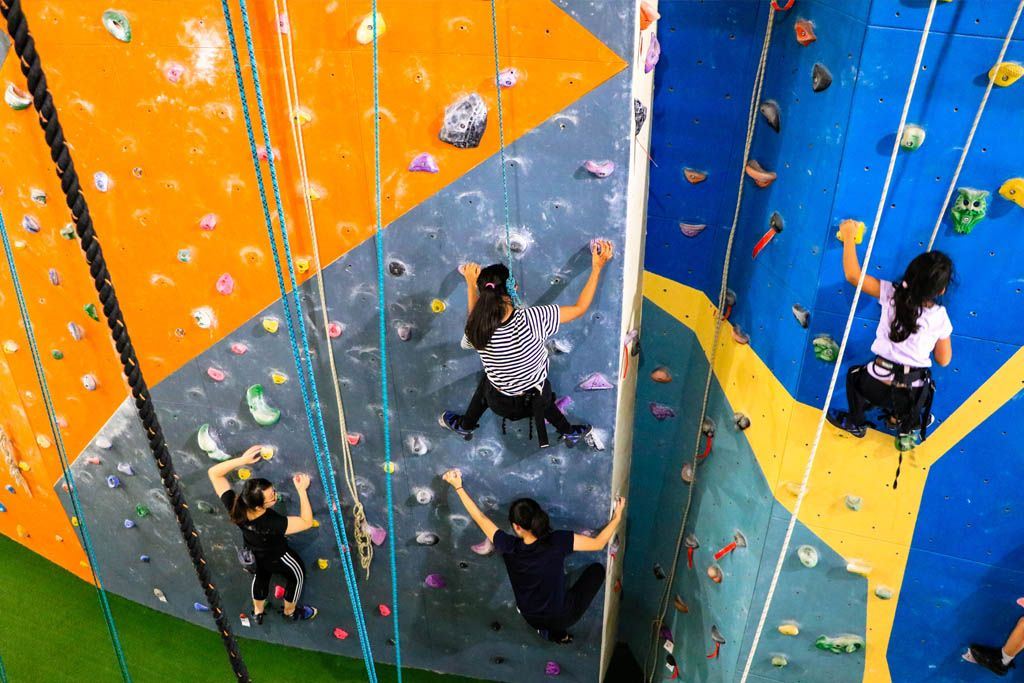 Searching for a gravity defying thrill? Check out UP Climbing Centre – Brunei's first and only indoor climbing centre suitable for beginners to advance climbers. They offer leisure climbing for walk-in customers as well as Level One and Two courses for those interested to get certified. With a Bouldering Cave and 300sqm of climbing surface, they also cater to corporate or private climbing sessions.
Try Ice Skating
Prices:
Weekdays: Adults BND$18.00/hour;
Children BND$12.00/hour.
Weekends: Adults BND $22.00/hour;
Children BND$20.00/hour.
The prices include skates and protective gear for each customer.
Opening Hours: Daily 10:00 – 22:00
Address: Simpang 30, Jalan Aman, Kg Manggis, Mukim Berakas B, BC3615 Bandar Seri Begawan, Brunei Darussalam.
Contact: +673 2337111/ +673 7188748
Instagram: @amanhills_brunei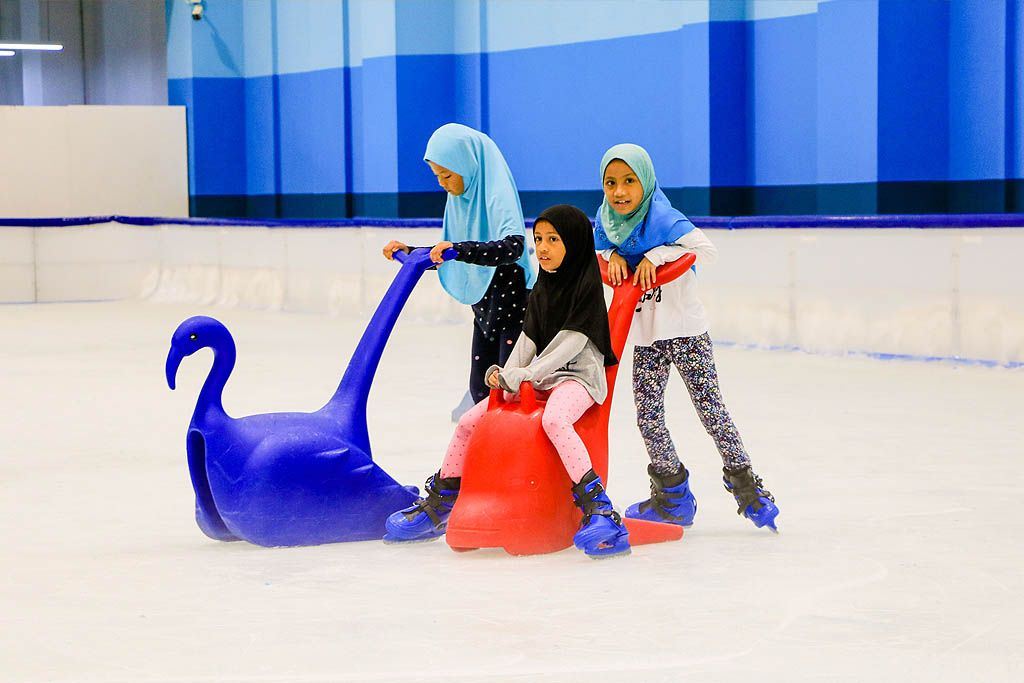 Located at Aman Hills Shopping Centre, Brunei's first and only indoor ice-skating rink offers a different and memorable experience for people of all ages to enjoy. Never tried ice-skating before? Have no fear! The rink has trainers to assist you in getting confident in your skates and, dolphin skate aides for your little ones.
Test your target skills with Archery
Price: BND$65.00/pax
Opening Hours: Tuesdays to Sundays 09:00 – 17:00
Address: No.6 Simpang 875 Kg Jangsak, Bandar Seri Begawan, Brunei Darussalam
Contact: +673 7198099
Instagram: @arrafi.archery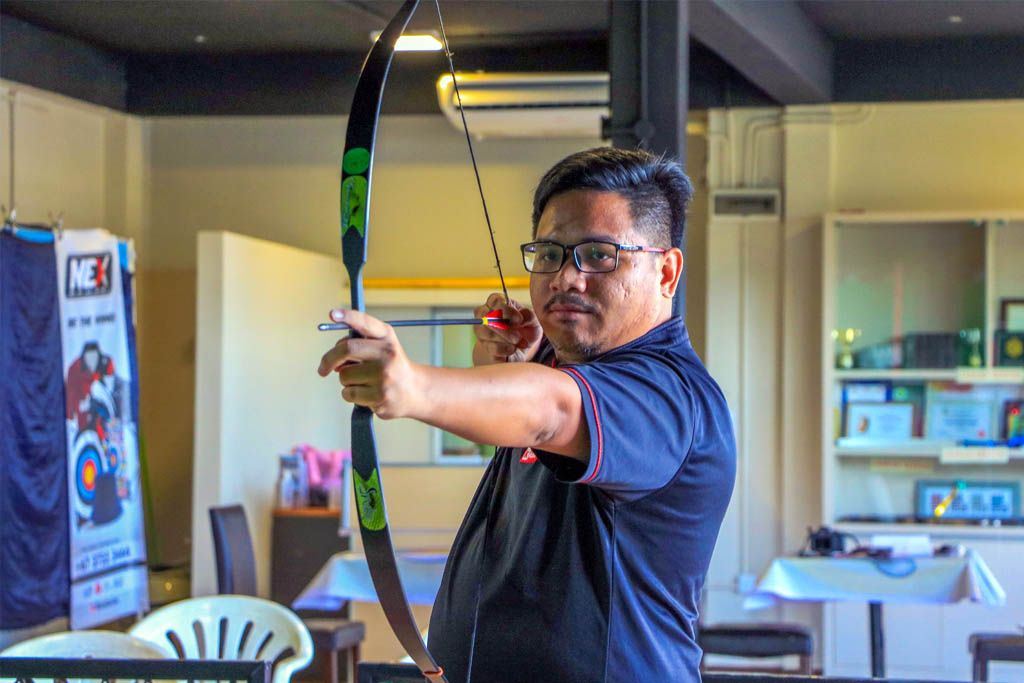 Test out different levels of skill and master hitting the bull's-eye at the Ar-Rafi Archery Brunei Club's indoor centre. They offer archery training for ages 6 and above, with trainers to assist in the different categories available: Training & Sports, Academic Academy, or the fun shooting Games & Culture. They also have fun and outdoor shooting sessions to cater to different occasions.
Solve Mysteries with Escape Square
Prices:
Adults BND$10.00/pax;
Children & Students BND$8.00/pax
Opening Hours: Daily 13:00 – 22:00
Address: Unit 7, First Floor, Block B, Abdul Razak Complex, Jalan Gadong BE3719 Bandar Seri Begawan, Brunei Darussalam.
Contact: +673 8987750/ +673 2420075
Instagram: @escapesquarebn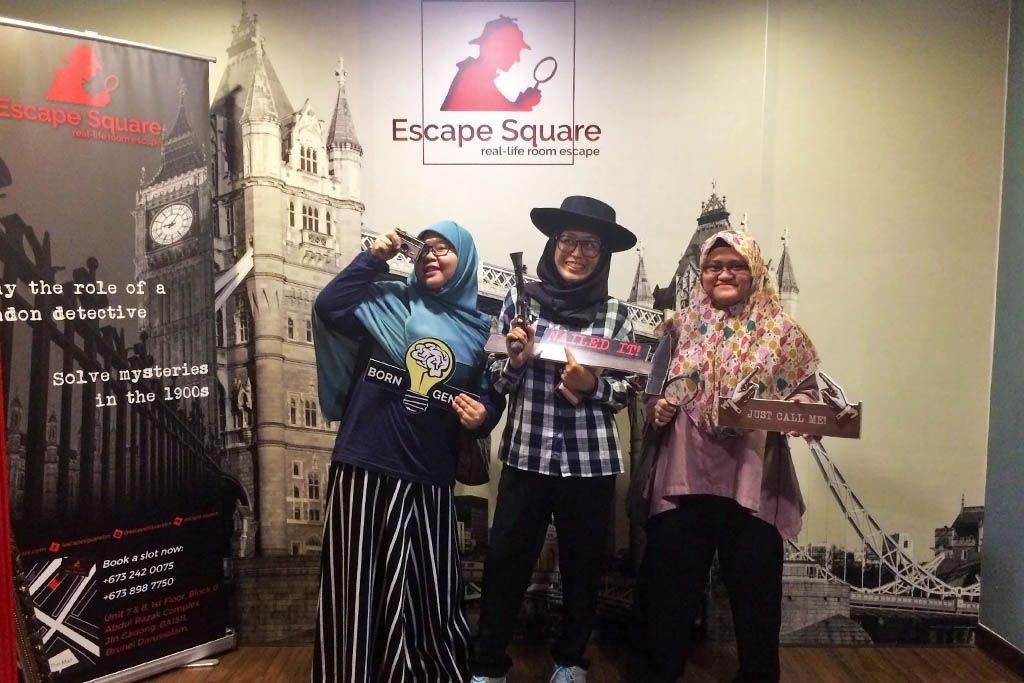 Ever wondered what it's like being in the shoes of Sherlock Holmes? Gather a team of up to 5 and test your skills and relationship by playing London detectives solving crimes and mysteries in the 1900s with this unique escape room experience with original storylines catered to you. Try solving the mysteries in less than 60 minutes!
Strike a game of Bowling
Prices:
BND$6.00/pax
Shoe rentals are at BND$1.00 per use of a pair of in-house shoes.
Opening Hours:
Weekdays: 12:00 – 00:00
Fridays: 14:00 – 00:00
Saturdays and Sundays: 10:00 – 00:00
Address: 3rd Floor, The Airport Mall BB2713 Bandar Seri Begawan, Brunei Darussalam
Contact: +673 2332699
Facebook: Golden Bowling Brunei
Instagram: @goldenbowlingbrunei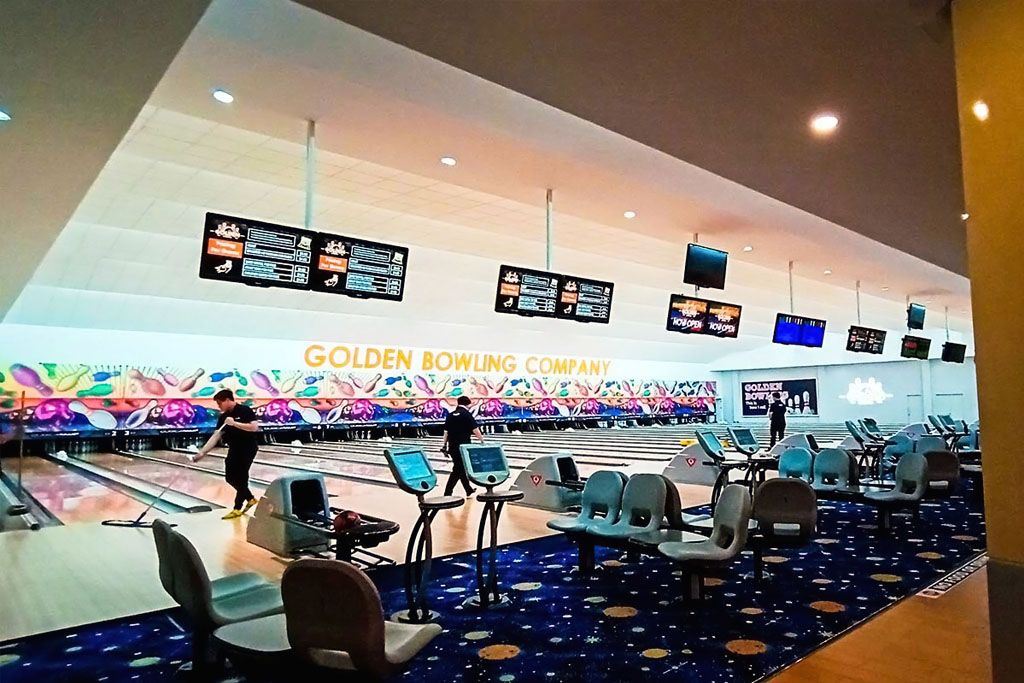 Located not far from the Brunei International Airport at The Airport Mall, bowling is one of the favourite pastimes of many locals. Golden Bowling Brunei features 22 state-of-the-art bowling lanes. Their super unique glow bowling and their entertaining atmosphere is sure to be an experience for beginners or even experts alike!
Battle in the Cyber World
Prices:
Kiulap/Serusop Branch – BND$1.00/hour for all PC types.
Gadong Branch – BND$1.00/hour for normal PCs;
BND$2.00/hour for VIP PCs. (VIP PCs have higher specs and better gaming equipment)
Opening Hours: Daily 08:00 – 00:00
Address:
Gadong Branch – 8, 1st Floor, Block H, Abdul Razak Complex, Jalan Gadong , BE4119,  Bandar Seri Begawan, Brunei Darussalam.
Kiulap Branch – Block A, Unit No 12, First Floor, Bangunan Hj Awang Ahmad, Kg Kiulap, Bandar Seri Begawan, Brunei Darussalam.
Serusop Branch – Lot 66497 Unit No.6 first floor Spg 86 Jalan Muara Kg Delima Satu BB5113, Brunei Darussalam.
Contact: +673 8755668/ +673 8667958
Instagram: @blackacecybercafe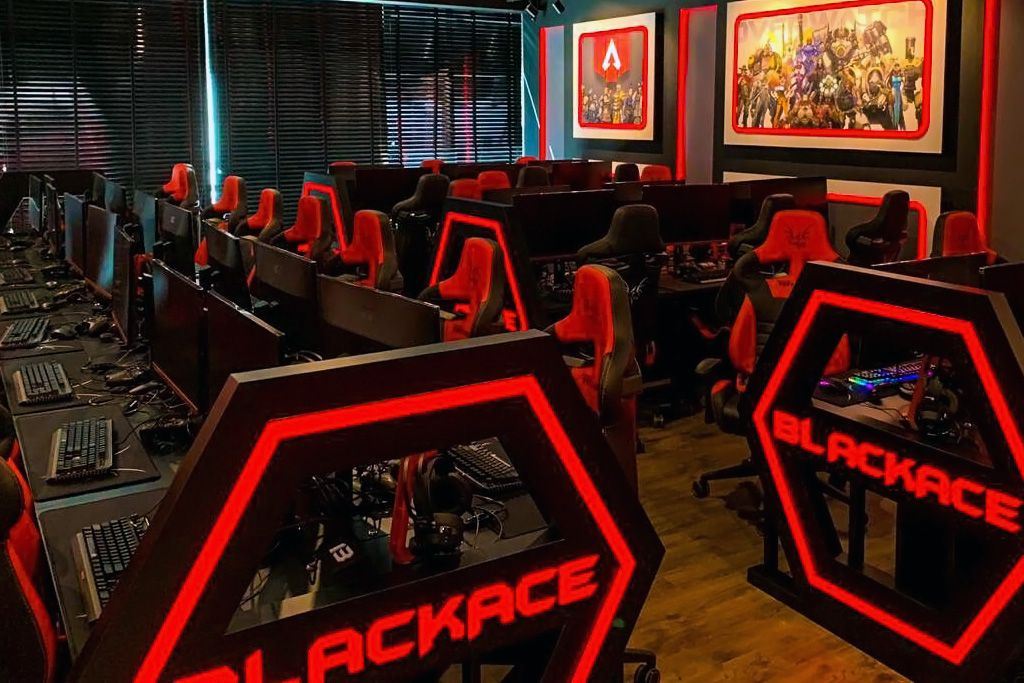 With the increasing popularity in online gaming and E-Sports worldwide, you can jump on the bandwagon and challenge yourself by competing in one of the many popular online games available – either with an online team or as a single player, all in the comfort of being indoors. For the ultimate gaming experience, BlackAce Cybercafé has multiple branches around the country, equipped with the best gaming facilities and DXRacer ergonomic gaming chairs for the comfort of your long gaming hours. Don't forget to get up and stretch every hour!
Catch a movie at the cinema
There are two cinema providers with various cinemas located all around Brunei. Check out their websites for screen times and prices below to find one nearest to you:
Times Cineplex: https://timescineplex.com
The Mall Cineplex: https://www.mall-ticket.com
Opening Hours: Daily 10:00 – 00:00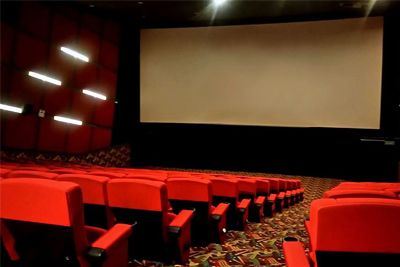 Catching up with new movies while indulging in fresh sweet or salty popcorn and snacks is one of the best decisions you can make for an indoor activity. To catch the latest releases from the movie world, head down to any of the Times Cineplex movie theaters around the country. They've got multiple screenings of various films a day, with different show times – with a variety of films to choose from, you'll definitely find something entertaining for the whole family!
Let your tots run free
Admission Fees:
Above 80cm: BND$7.50/pax
Below 80cm: BND$4.00/pax
Below 6 months old: Free
Do note that all children must wear the special Funzania socks with grip at the playground. Each pair costs BND$2.00. Both adults and children must also wear these socks.
Opening Hours: Monday, Saturday & Sunday 09:00 – 22:00; Tuesday & Thursday 0800 – 22:00; Wednesday 1200 – 2200; Friday 0900 – 1200 and 1400 – 2200.
Address: No. 8, 9, 10, Block A, Ground Floor, Simpang 217-5-54, Eng Ho Complex, Jalan Gadong Estate, Bandar Seri Begawan, Brunei Darussalam.
Contact: +673 8378775
Instagram: @funzania.annex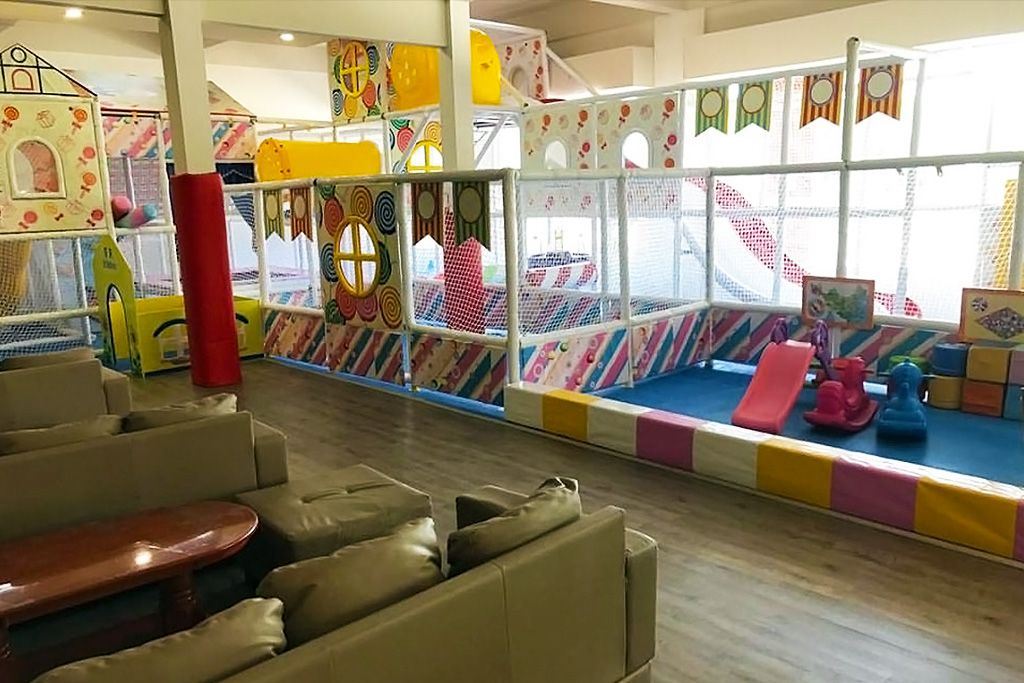 Looking for a place to unwind with your little ones without having to worry about the weather? Let them run free at Funzania, a café and indoor playground built for the whole family to meet, play, grow and learn together. Their playground is suitable for young toddlers, with a ball pit and various sensory activities for a whole afternoon of fun. Their café also boasts a wide menu selection, with great options for kids such as "build your own toddler plate" with nutritious options to choose from.
Stretch out your stress
Opening Hours: Daily (depending on class schedules)
Address: No. 22, Simpang 232, Kampong Sg. Akar, Jalan Muara, Bandar Seri Begawan, Brunei Darussalam.
Contact: +673 8963413
Instagram: @lifeflowyoga.bn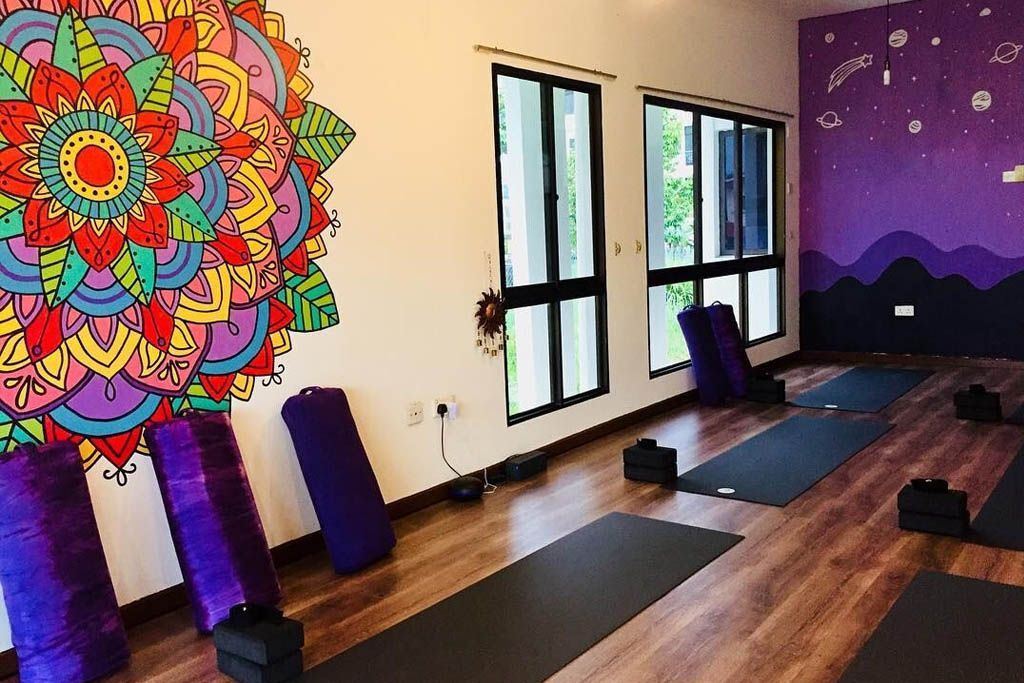 Take a break from your busy schedule and stretch out on a mat with a yoga session at Life Flow Yoga Studio. Practice deep breathing techniques, strengthen your posture and explore the different intensity levels and different classes that they offer. You can book to have a private session, or join the group yoga sessions, or if you'd rather take a back seat, they also have a kids yoga session for your little ones. From Vinyasa Flow to Power Yoga, you're sure to find a suitable class for you to destress and reconnect with yourself. Make sure to check the schedule on their social media pages before heading there to avoid disappointment.
Pick up a new skill
Prices: BND20.00 – BND150.00 (Price depends on workshop and class)
Opening Hours: Monday – Friday: 09:00 – 16:00
Address: Block A, Unit A1.01, Higher Point Complex, Jalan Jame'Asr, Bandar Seri Begawan. BE1518.
Contact: +673 831 9918
Instagram: @mavens_hive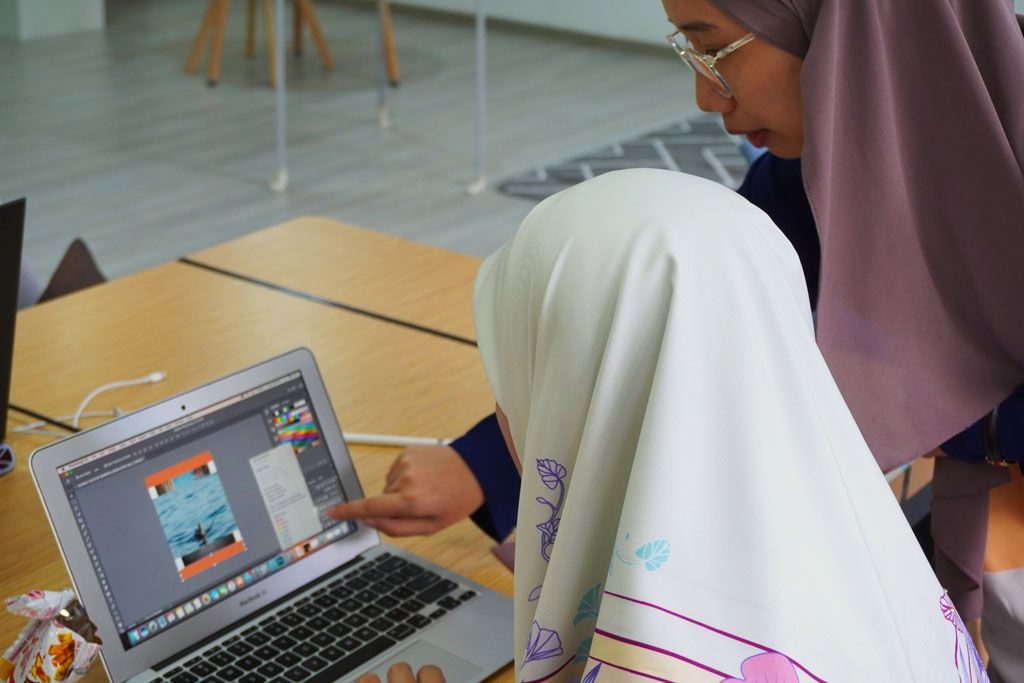 Upskill yourself with one of the many classes and workshops offered by Mavens Hive – learn the different strokes in calligraphy or impress people with your own handmade woven bag. A cosy social learning hub located in the heart of the capital, they have a wide list of classes and workshops to help you develop a skill for your personal growth! Make sure to check their schedule on which workshops they are offering and book in advance to avoid disappointment.