Nasi Katok – a simple combination of white rice, sambal (a condiment made out of blended chillies and other spices) and a piece of fried chicken is as quintessentially a Bruneian version of fast food, with many stores running around the clock 24 hours a day. There's one problem though, with so many variations of this simple dish, it can be quite hard to start your Nasi Katok journey, so we've made this list of the 10 stops you need to make for your Nasi Katok trail:
Nasi Katok Mabohai
Operating hours: 07:00 – 00:00
Address: Low San Flat, 10 Jalan Mabohai, Bandar Seri Begawan, Brunei Darussalam.
Contact no: +673 222 6713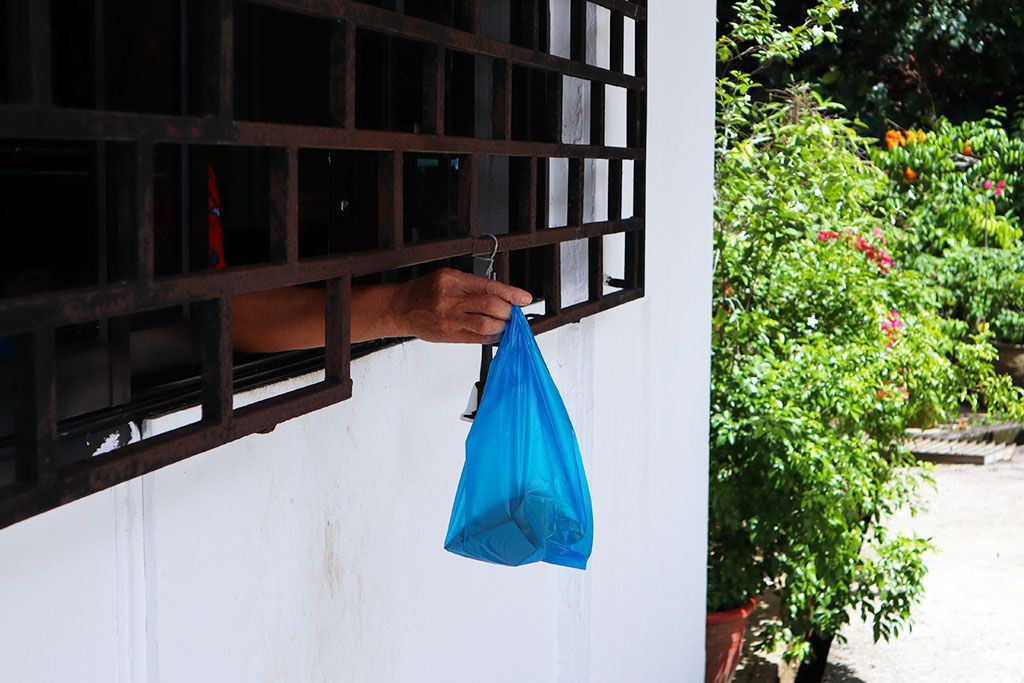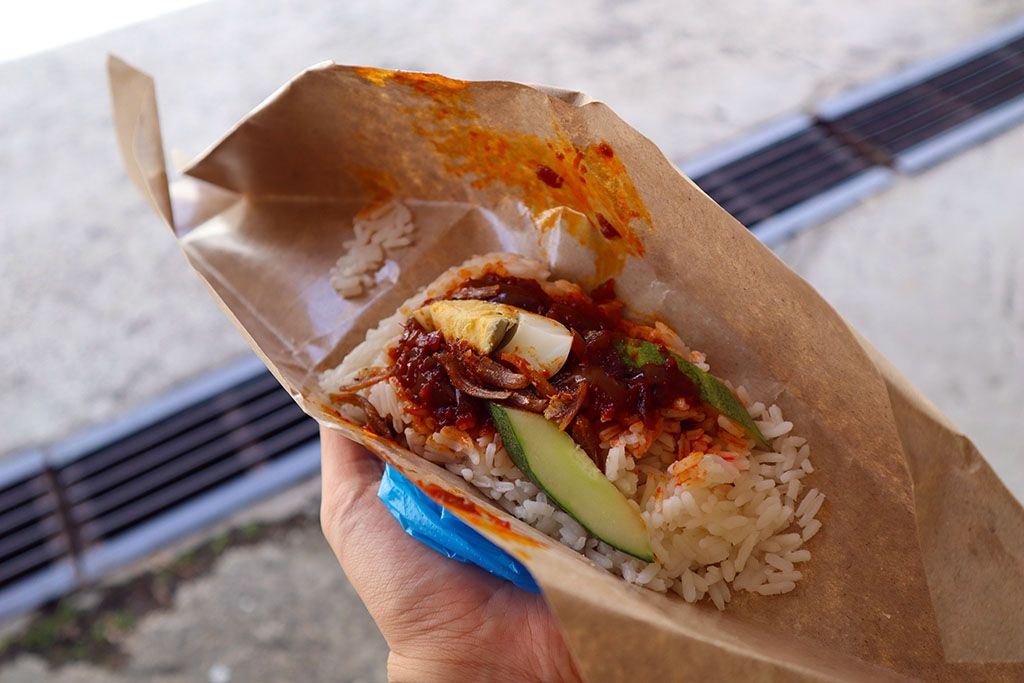 We can't start off a Nasi Katok trail without the unofficial first Nasi Katok establishment since the 1980s. The roots of the term Nasi Katok originated from the act of "katok" (knocking), on the window of this small flat in Bandar Seri Begawan, to buy "nasi" (rice). Priced at 80 cents since its inception, it stands out among the rest with its unchanged serving of rice, boiled egg, and sambal pusu (crispy fried anchovies with sambal). If you're looking for a classic Nasi Katok, then look no further.
Nasi Katok Kaka
Operating hours: 07:00 – 22:00
Address: 10 Jalan Menglait, Bandar Seri Begawan, Brunei Darussalam.
Contact no: +673 242 9330
Instagram: @kakarestaurant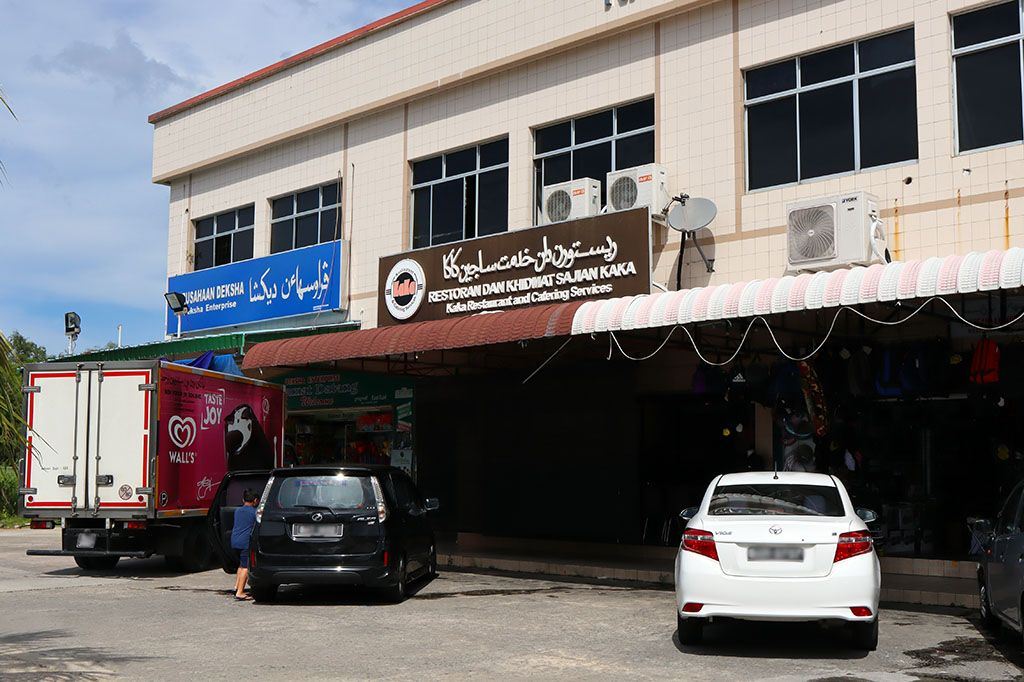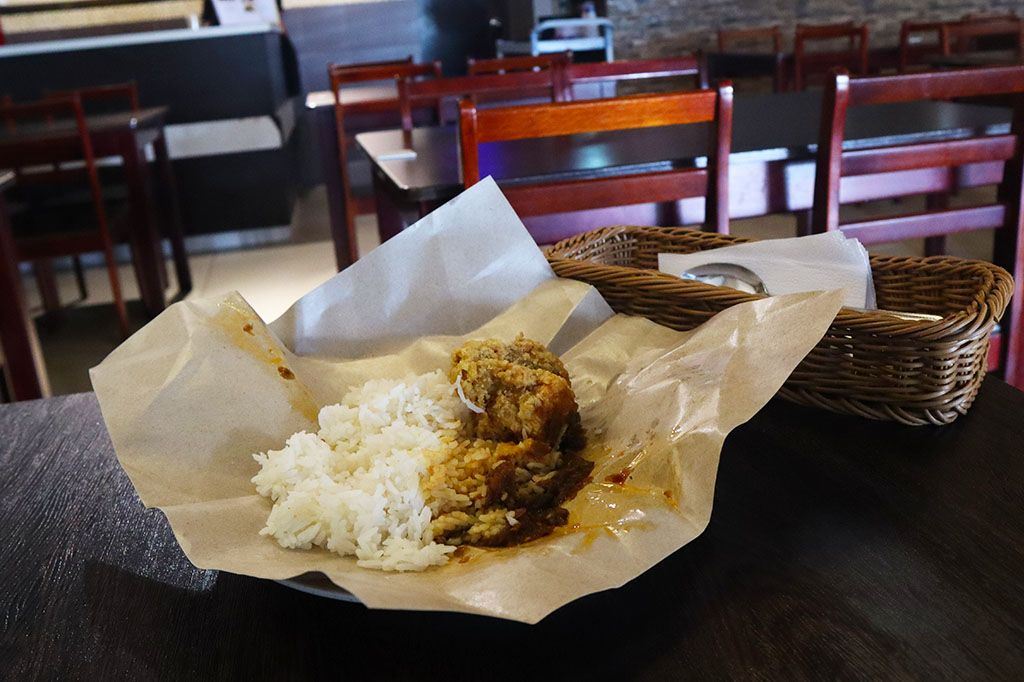 Located in Gadong, Bandar Seri Begawan, Nasi Katok Kaka was one of the first stores of the Nasi Katok boom in the late 2000s and has since maintained its stride, opening multiple chains across the country and recently representing this Bruneian fare in the South Korea-ASEAN Food Street Festival in Busan in November 2019.
Nasi Katok Mama
Operating hours: 24/7
Address: Jalan Cator, Bandar Seri Begawan, Brunei Darussalam.
Contact No: N/A
Instagram: @nasikatokmamaexpress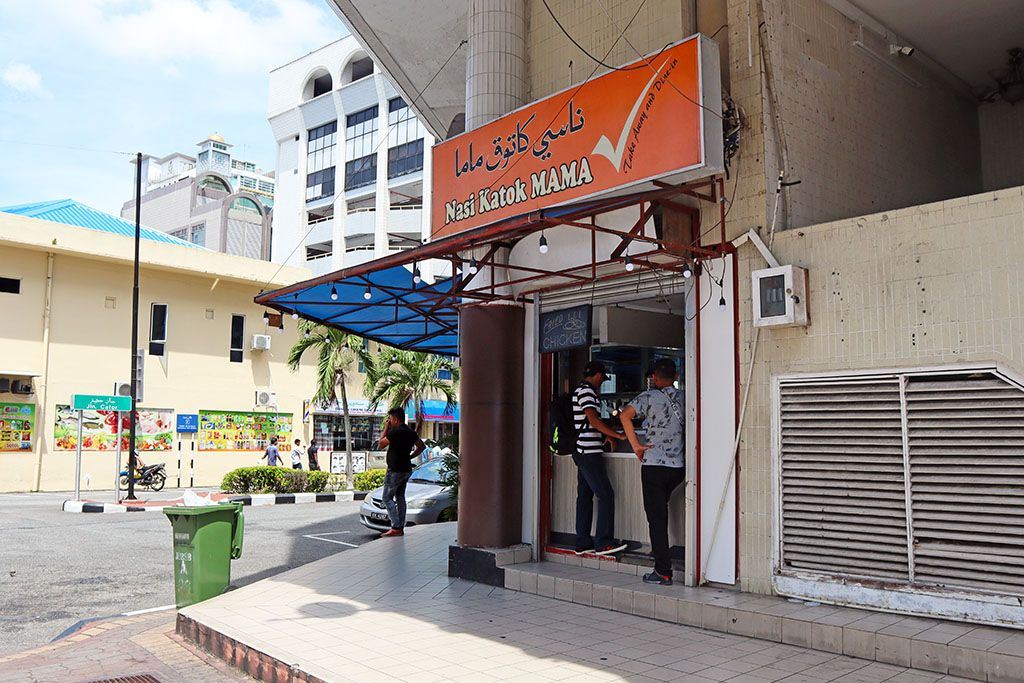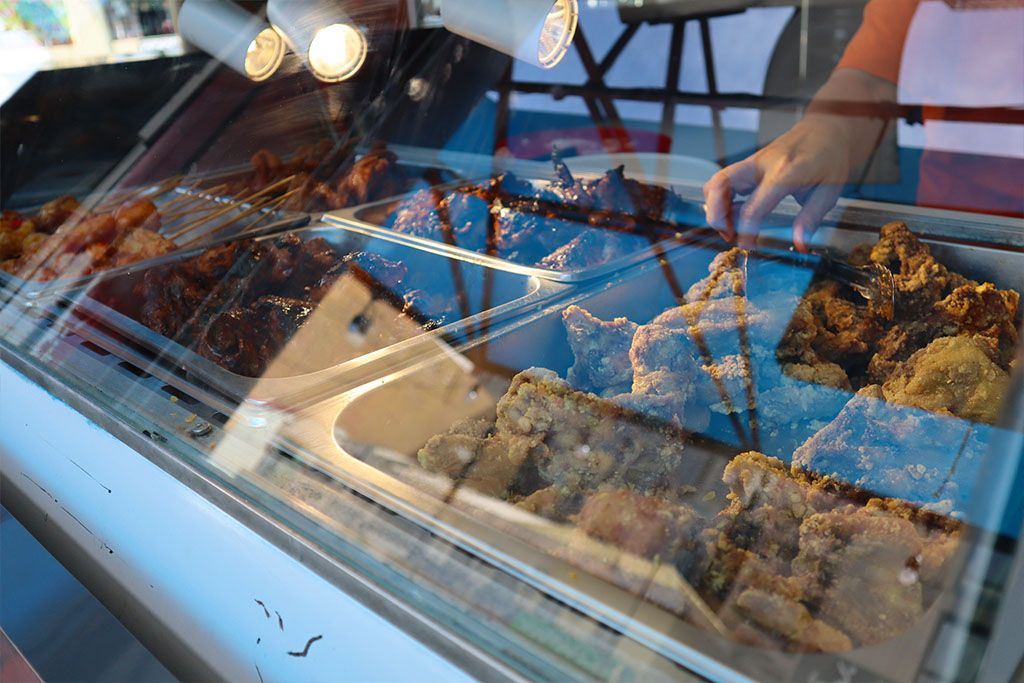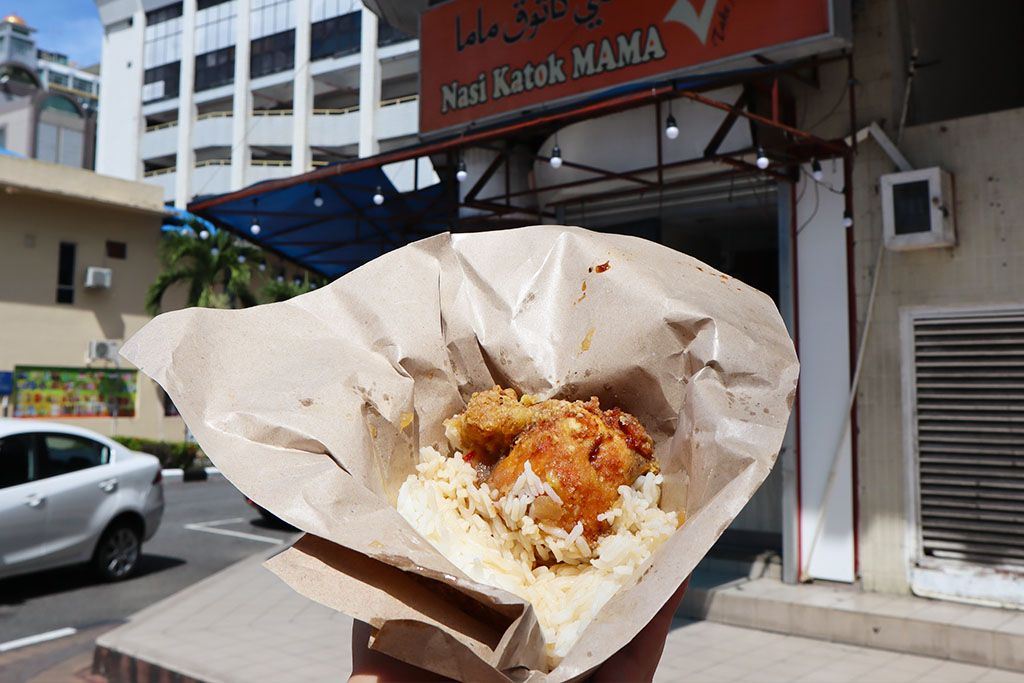 Not to be confused with Nasi Katok Kaka, Nasi Katok Mama has been a mainstay in the Nasi Katok scene since the start of the Nasi Katok trend. With its increasing number of stores, they definitely deserve a spot on our Nasi Katok Trail. Located in the heart of the city centre of Bandar Seri Begawan, they are open 24/7 so they'll always be ready to satisfy your even your midnight munchies.
Nasi Katok SDK
Operating hours: 09:00 – 23:00
Address: No 22, Jalan 99, Simpang 148, Rimba, Gadong, Brunei/Muara District, Brunei Darussalam.
Contact no: +673 2390198
Instagram: @sdksignaturefoods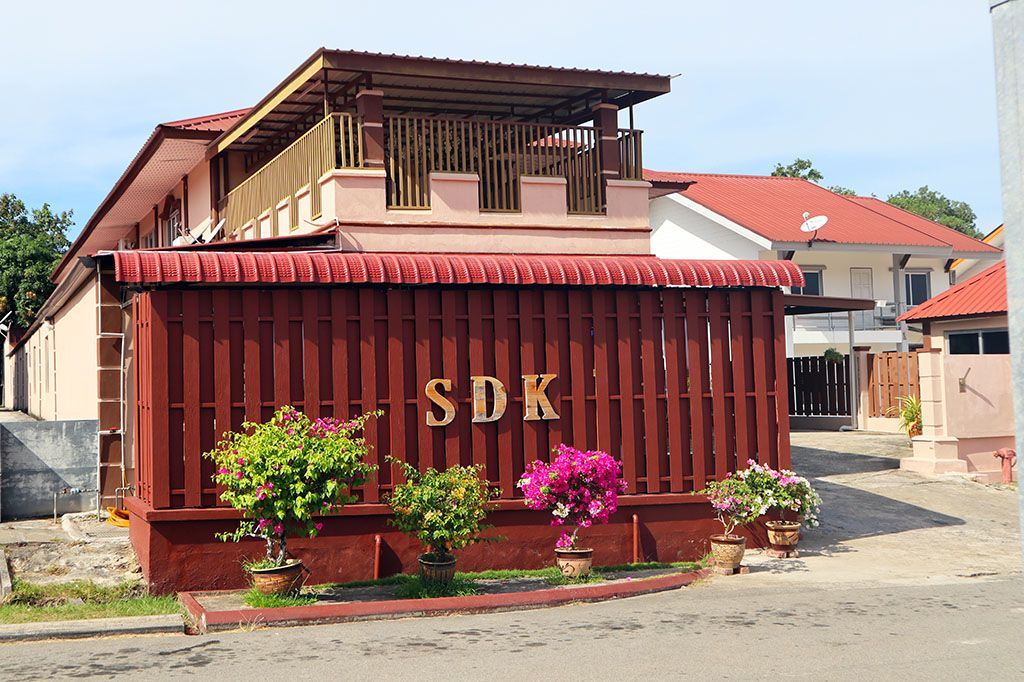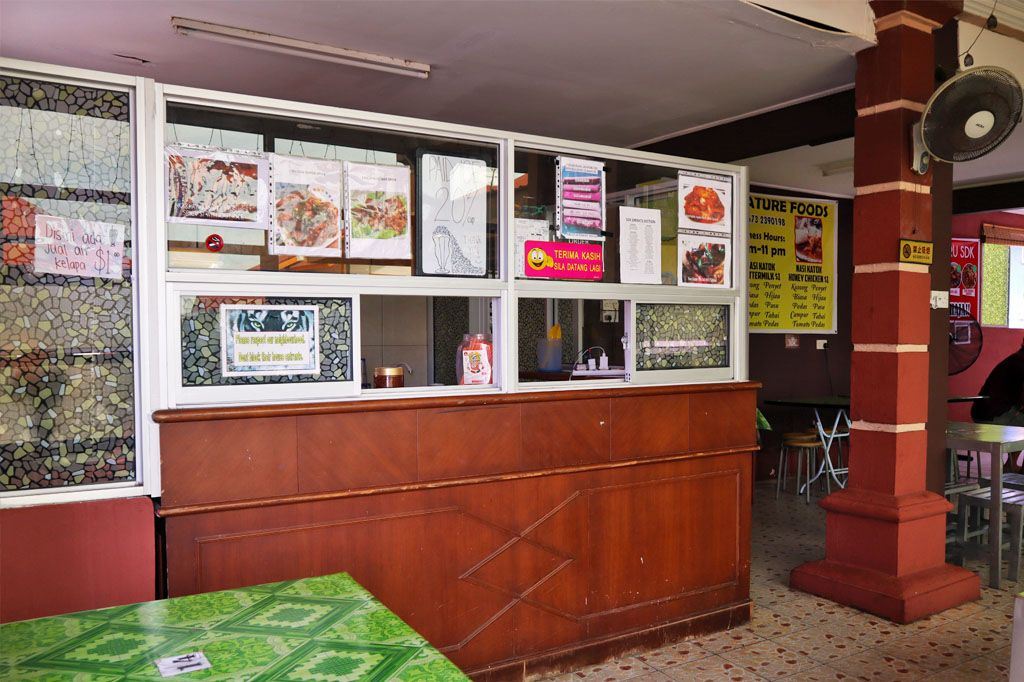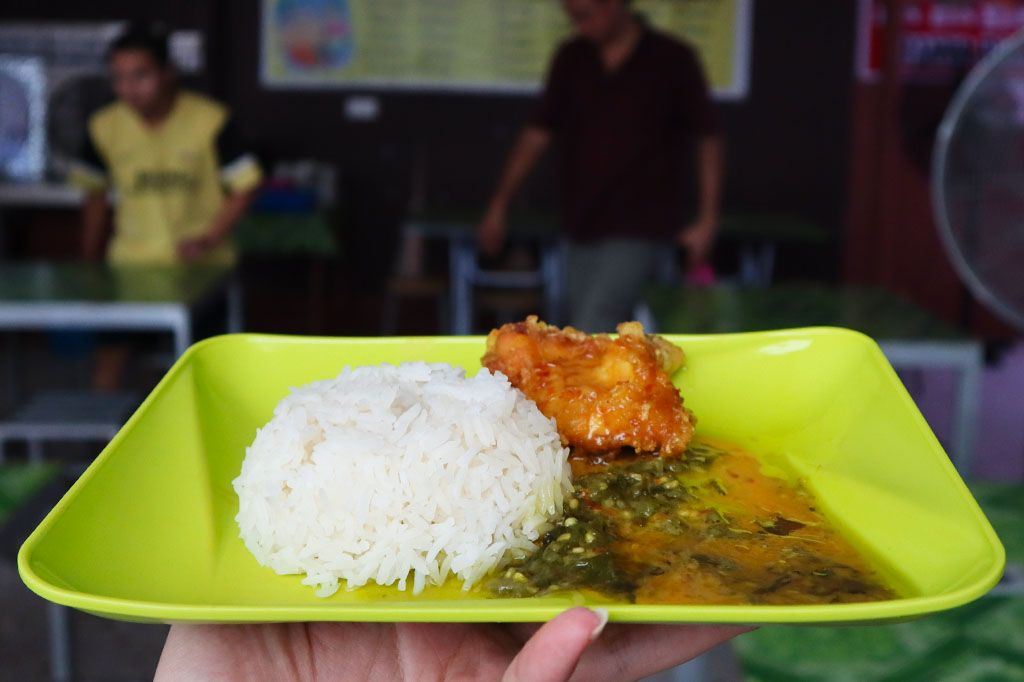 Known for their Nasi Katok Buttermilk, this Rimba based Nasi Katok joint is definitely a must-visit in your Nasi Katok quest. There are 10 different types of cooked meat to choose from, and 8 different types of sambal, totaling at least 80 (!) different Nasi Katok combinations one can try out.
Nasi Katok Lily
Operating Hours: 09:30 – 23:00
Address: Unit 4, Block A, Jerudong Shopping Complex, Jerudong, Brunei Darussalam.
Contact no: +673 8686575
Instagram: @Nasikatoklily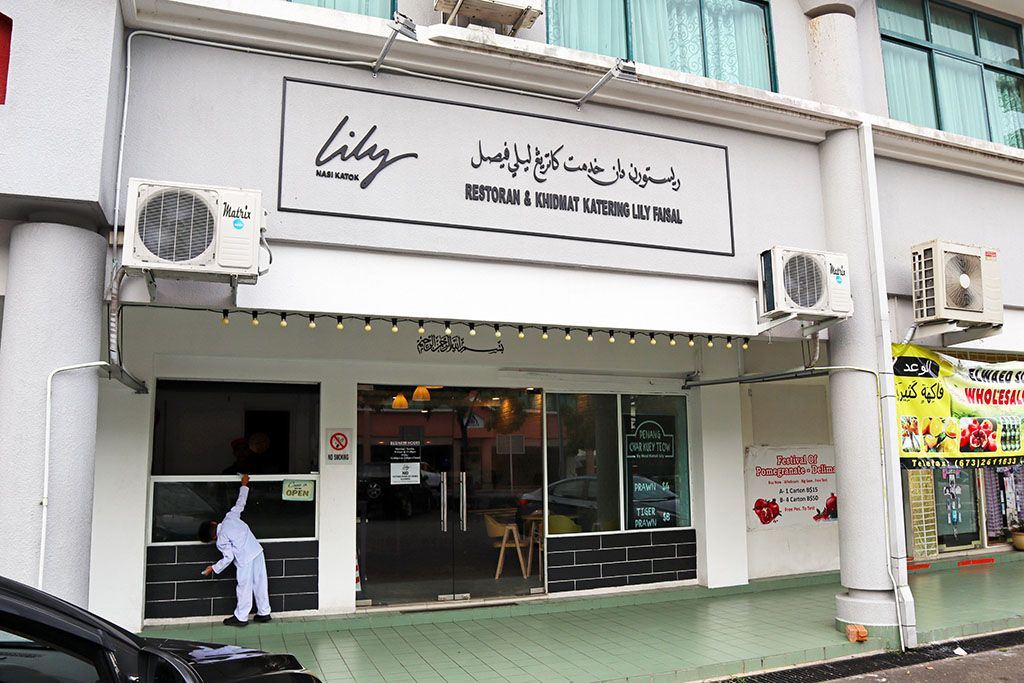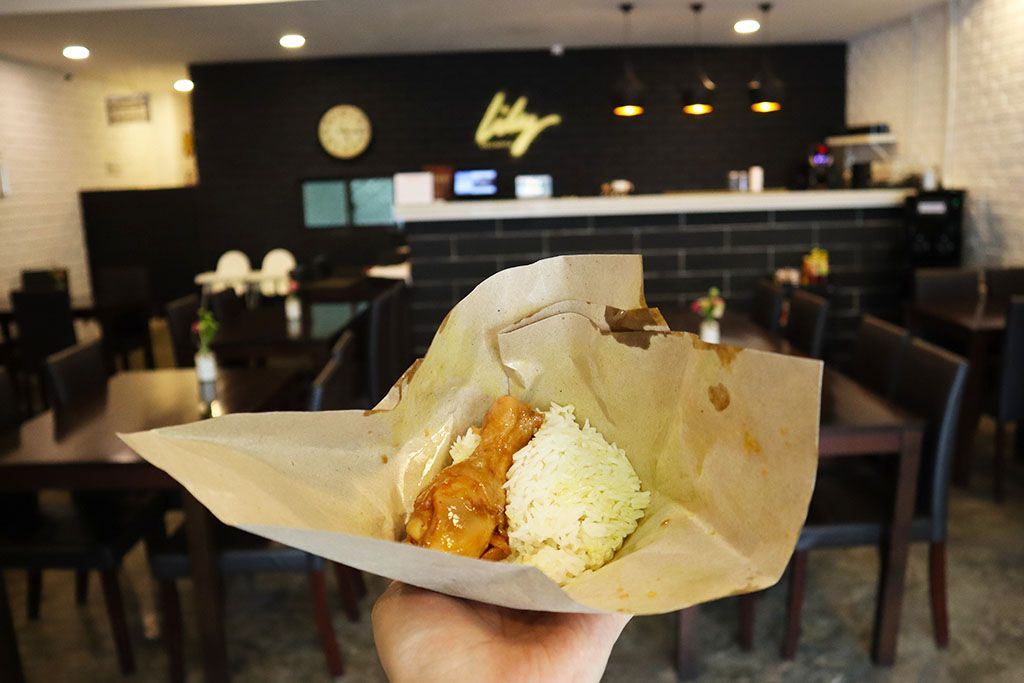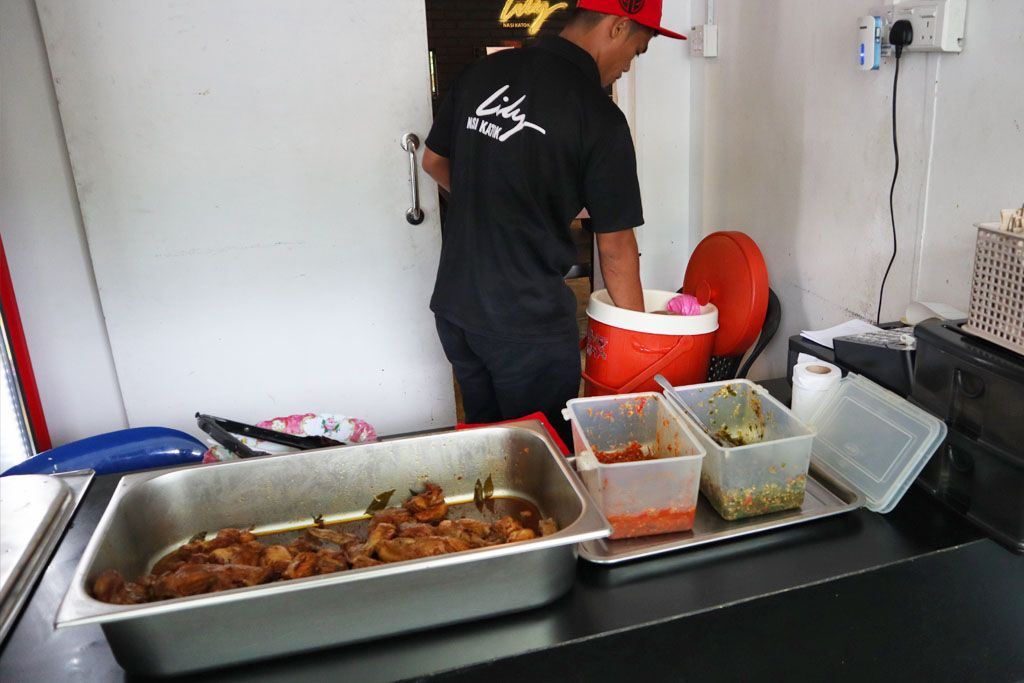 A name no stranger to the local Nasi Katok scene and a favourite of many, Nasi Katok Lily pride themselves on their unique version of the nasi katok by using juicy grilled meat instead of the typical fried chicken. The other items on their menu are also quite popular with their regular patrons such as Penang Laksa, noodles and grilled skewered meats.
Cha-Roen-Sap Nasi Katok
Operating Hours: 09:30 – 23:00
Address: Behind Unit 13B, Ground Floor , Bangunan Nur Baqiah, Sengkurong A, Sengkurong, Brunei Darussalam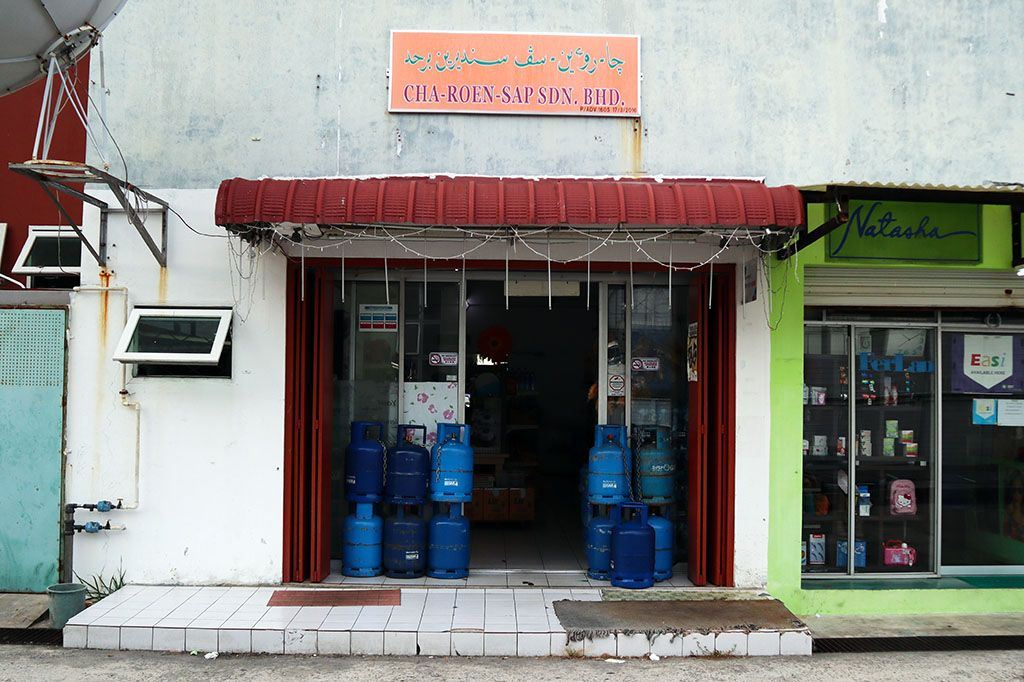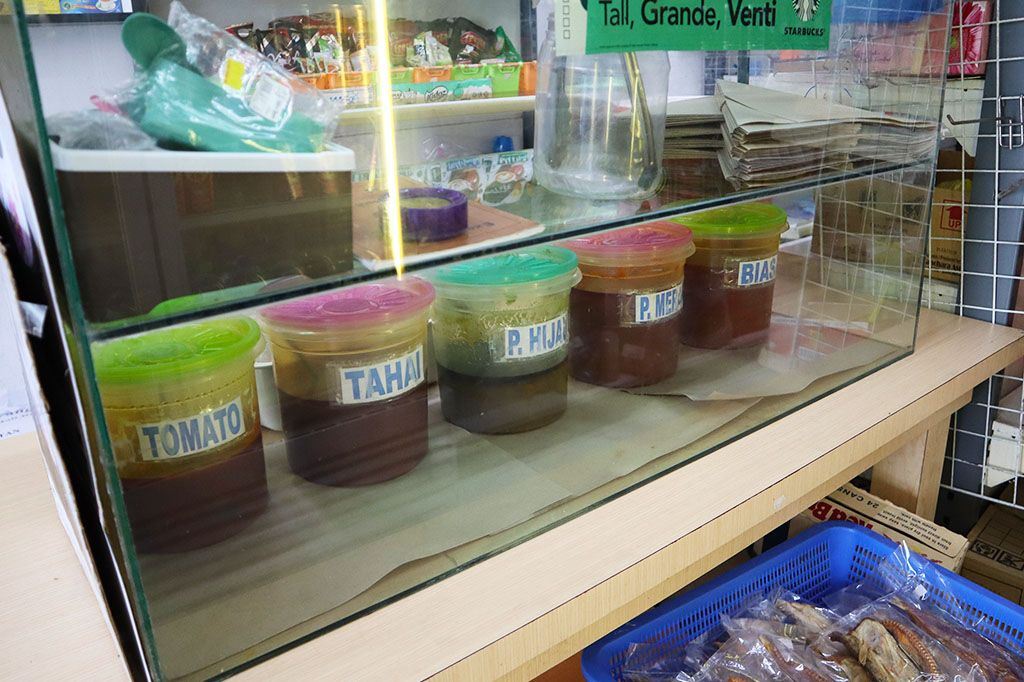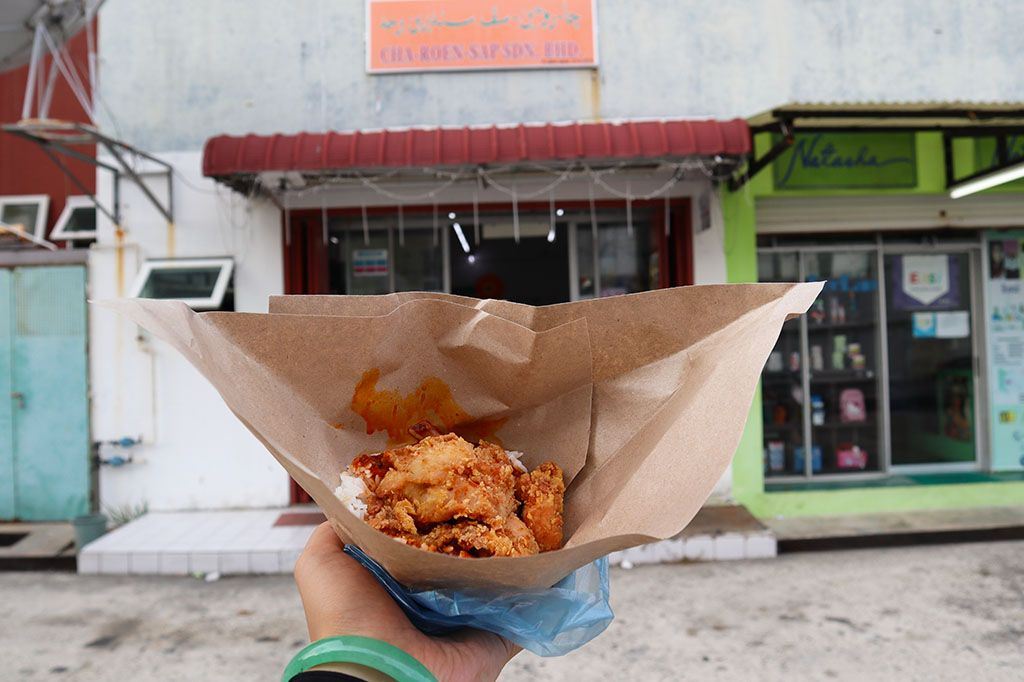 Hidden inside a Thai owned tuckshop in Sengkurong, this littlee hole-in-the-wall is just a solid all-rounder with its choices of sambal and generous servings of chicken. The star attraction however, is their Sambal Tom Yam, a unique blend of Bruneian and Thai flavours that you just can't find elsewhere!  It may be a bit challenging to find this hidden gem, but worth it when you do!
Nasi Katok Nailis
Operating Hours: 10:00 – 22:00
Adress: Madang Complex, Jalan Madang, Lambak Kanan, Brunei Darussalam.
Contact No: (673) 720 6113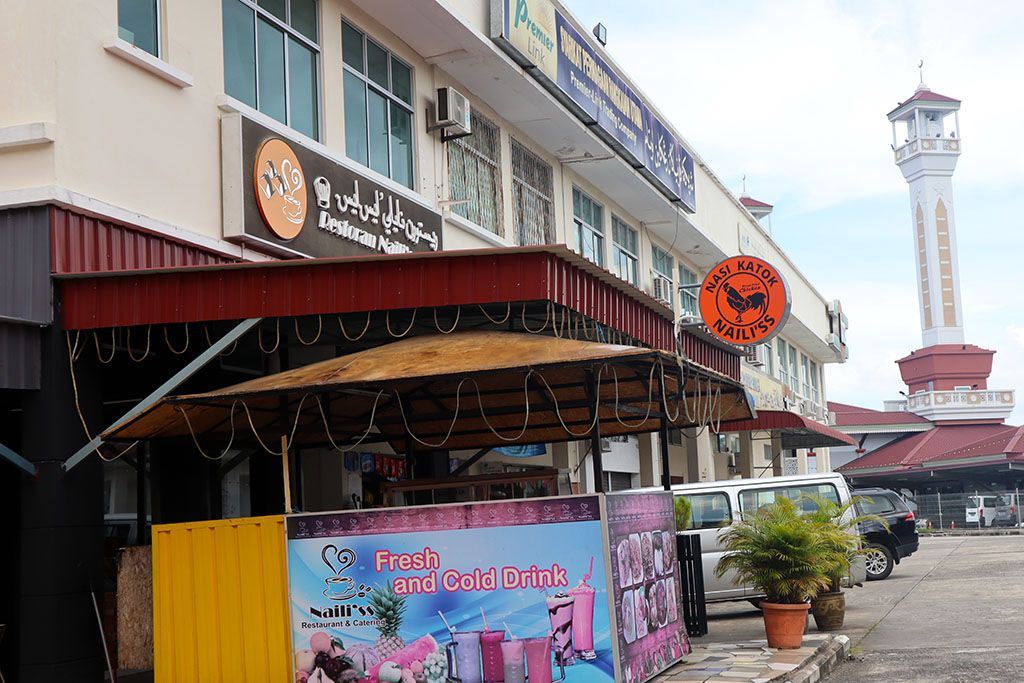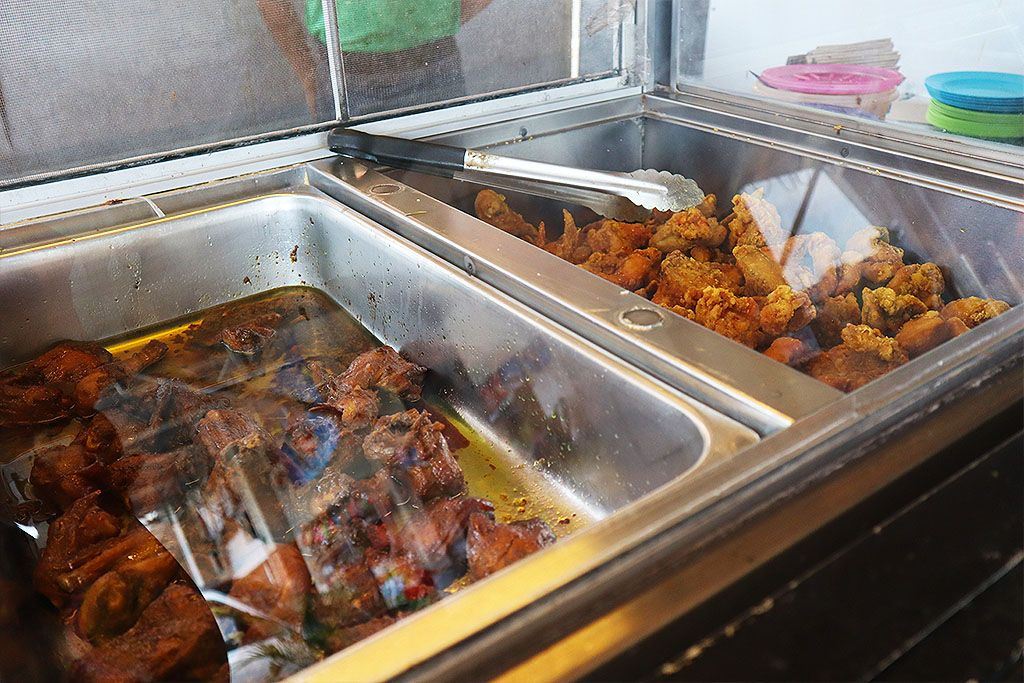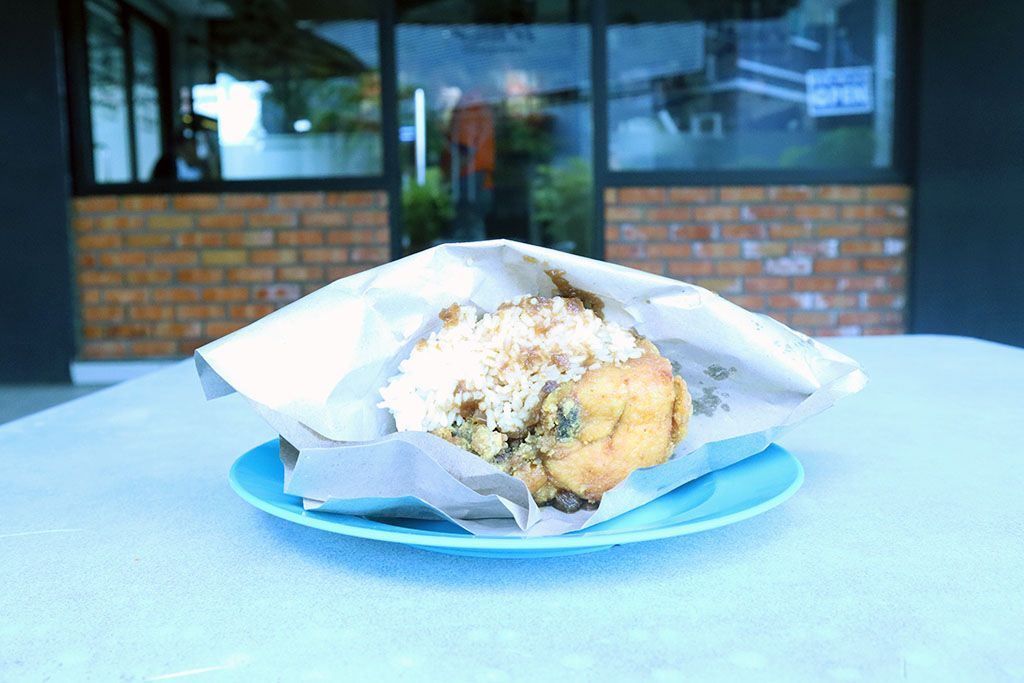 Our last stop for Nasi Katok here in Brunei/Muara District is the locals' secret located in Kg Madang. One can get your Nasi Katok fix from their rustic original pull cart hidden inside the housing areas of Kg Madang. Their sweet and savory sambal paired with their fried chicken is a personal favourite.
Nasi Katok Smile
Operating Hours: 10:00 – 22:00
Address: Jalan Enchi Awang, Tutong
Contact no: +673 4220574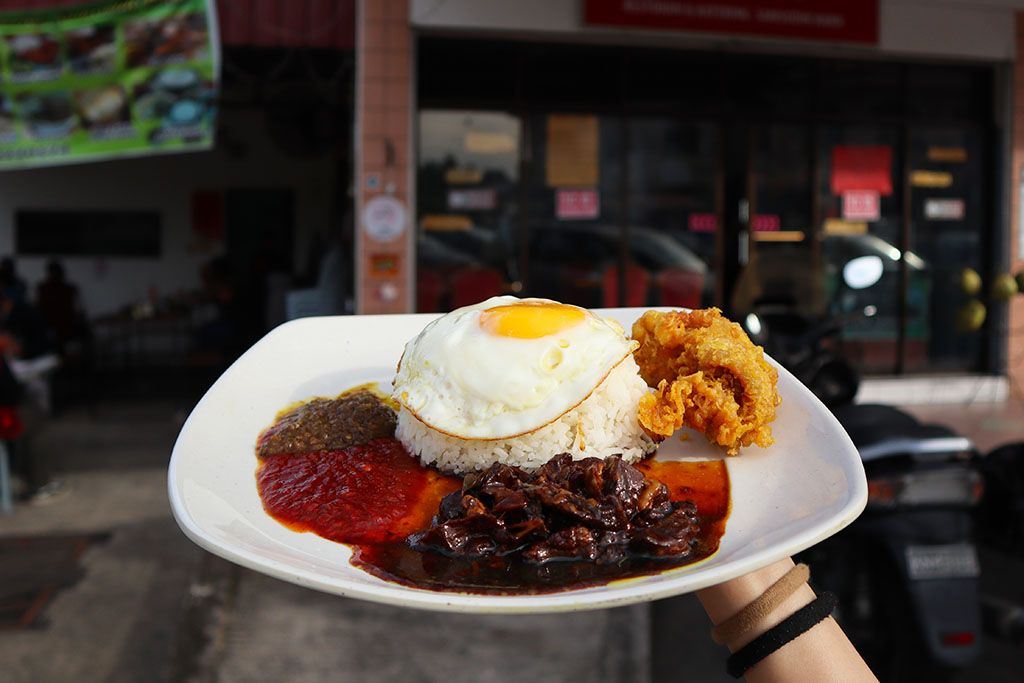 Moving onto Tutong District, we have this little treasure located in the heart of Tutong town. Tucked inside Samsudin Hana Restaurant, you'll be hard-pressed to find a Nasi Katok stall more recognized by the district locals.
Oiltown Nasi Katok
Operating Hours: 09:00 – 22:00
Address: Kg Sungai Tali, Lumut, Kuala Belait.
Contact no: (673) 8315515, (673) 8348448
Instagram: @oiltown.bn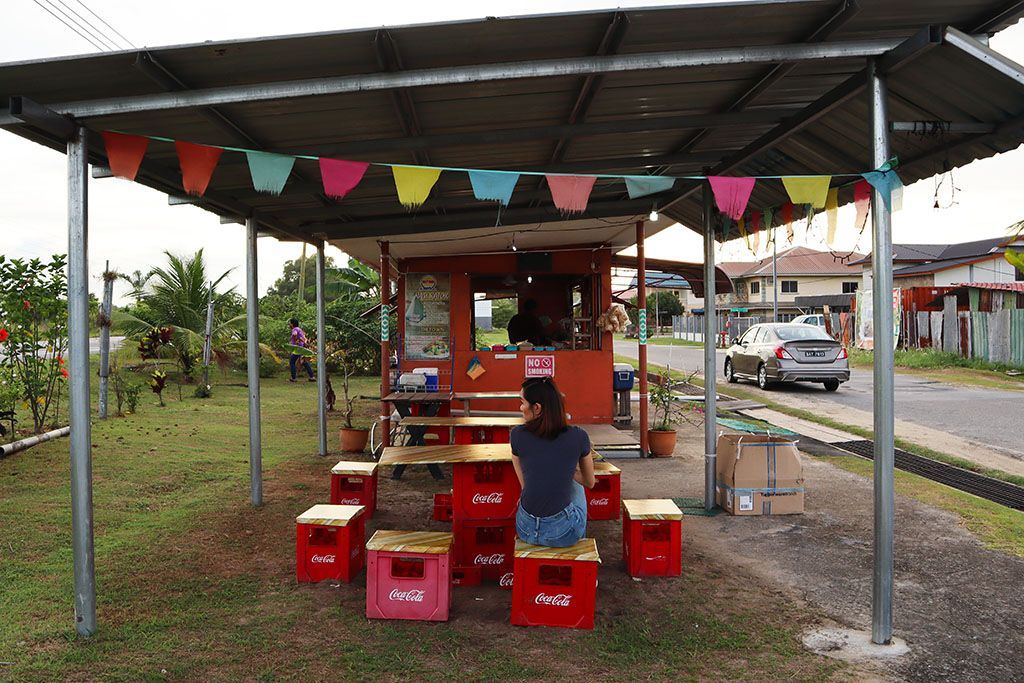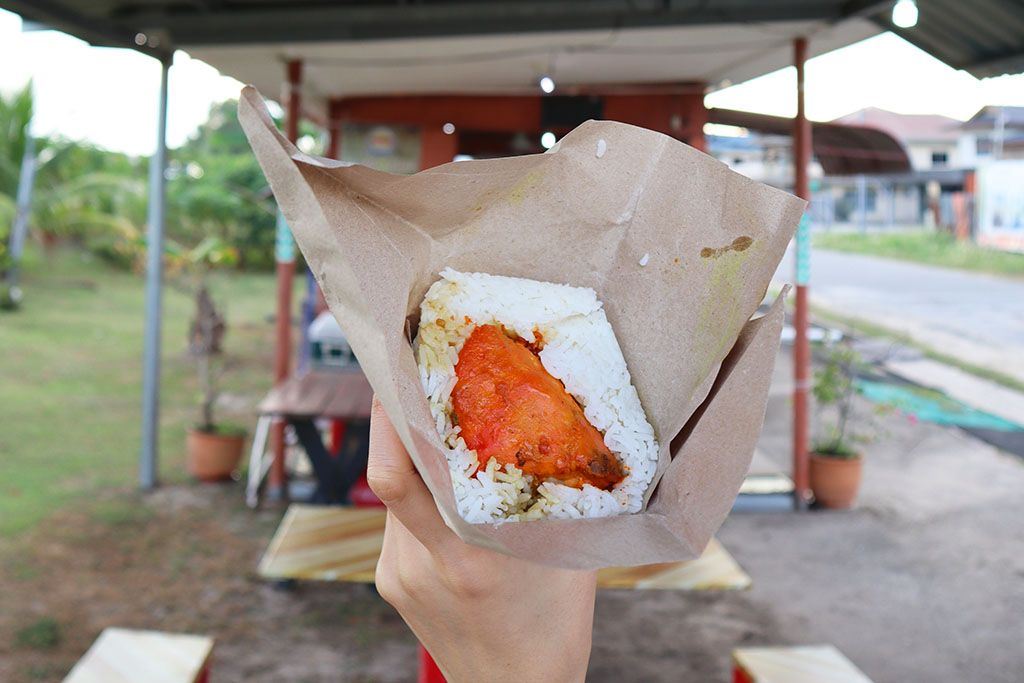 Located in the tranquil town of Lumut, this small Nasi Katok stall attracts quite a lot of Lumut residents with their offerings of meats and sambals. Paired with their large selection of coffee and tea, Oiltown has been happily serving their local community, and the many commuting staff of the nearby LNG refinery.
Abu Marta Kitchen
Operating Hours: 09:00 – 23:00
Address: No 1, Spg 222-26, Kg Batang Tuau, Temburong
Contact no: (673) 8257101, (673) 5222344
Instagram: @abumartaskitchen.bn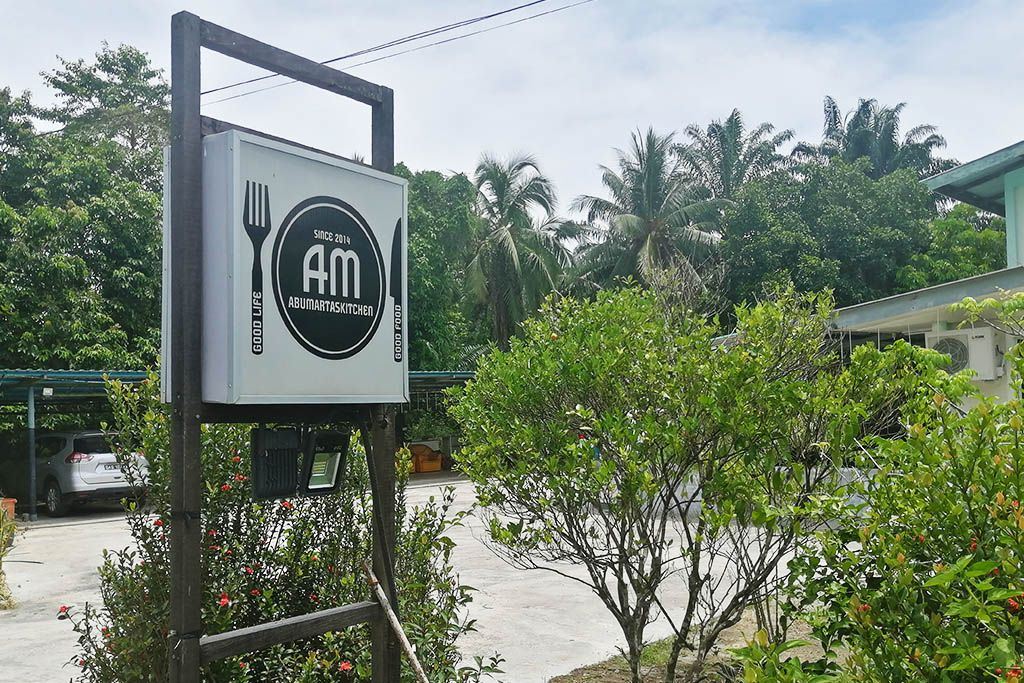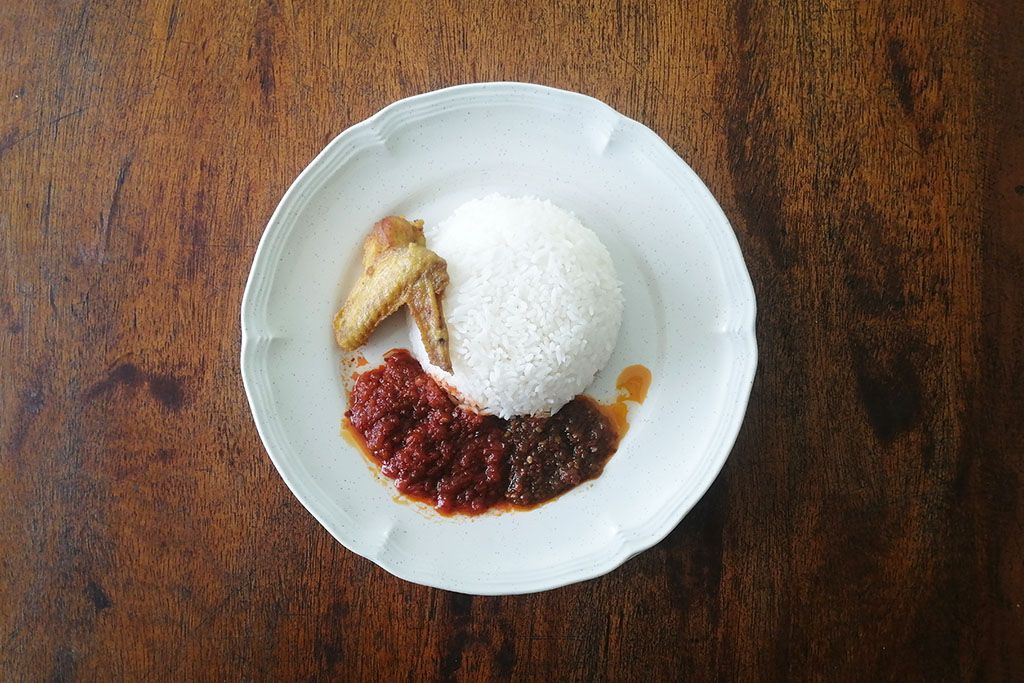 Congratulations for making it all the way down this list! Finally, and if you're still in the mood for more, the last stop in our Nasi Katok trail takes us to the peaceful, green district of Temburong to Abu Marta Kitchen – an eatery found away from the hustle and bustle of the urban districts. Being one of the few places to open past 9pm, the lively atmosphere perfectly complements their hearty Nasi Katok, and other Bruneian warong staples.