Peace and quiet, at last – where else but in the great outdoors.
Lost in Tranquility. Be brushed awake softly by the authentic chirps and sounds of the wilderness as you wake up to reach for the newspaper, only to be greeted by Brunei's greenest rainforests at your doorstep. Here's your chance to find a getaway that truly takes you away from the glaring corners of civilization. Write a new chapter in the wild with a stay at one of these peaceful resorts.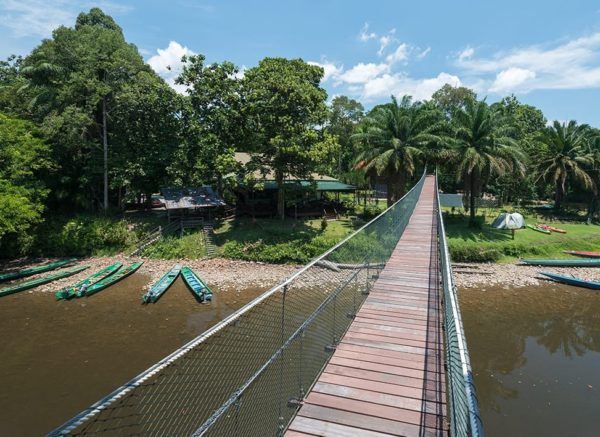 Freme Lodge & Adventure Park
Looking for a bit more action in your calm retreat? Freme's Lodge and Adventure Park is an absolute delight for those seeking a wide assortment of activities in the midst of a lush-green landscape. Take a morning stroll on a suspension bridge that leads deeper into the forest. Or test your skills and endurance in an obstacle course filled with logs, swings and climbs. Or zip across the river from one jungle tail to the other in a Flying Fox zipline. You decide how this green adventure ends in a lodge that was built on a passion for the wild and adventurous.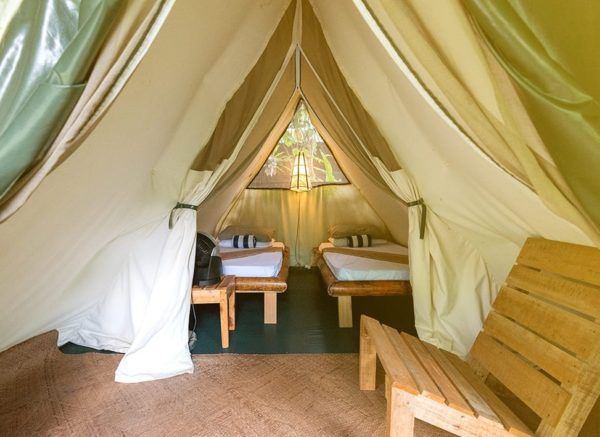 Sumbiling Eco Village
Perched on the shore of Temburong River is another eco-friendly resort, constructed from recycled wood and tents. Placing an emphasis on culture, Sumbiling Eco Village is where you get to experience first-hand, the various traditions and pastimes of the indigenous community. From traditional dancing, weaving and rock painting, to blow pipes, fishing and cooking sessions – forget what the city has taught you, this is a whole new world we're talking about.
Contact Hasa Incentives at +673 876 6796 for more details today!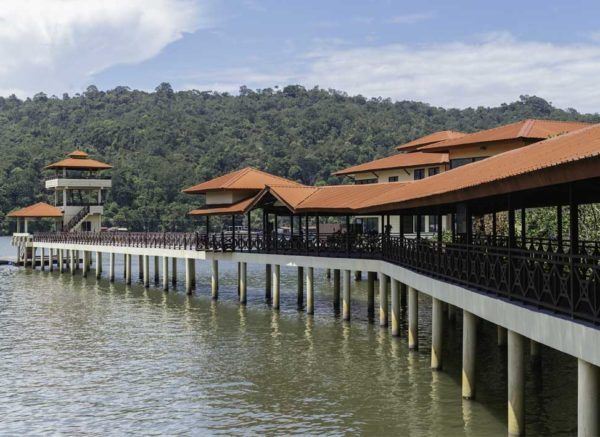 Mangrove Paradise Resort
Nature is only a stone's throw away from the city, as this particular resort is set to prove! Established in 2009 and less than half an hour's drive away from the city's biggest attractions, Mangrove Paradise Resort provides the luxury of modern facilities amidst nature's calm. The resort also offers a curated 'Traveler Package' that includes a tour of the city, including the iconic Kampong Ayer as well as a chance to feast on delicious local dishes.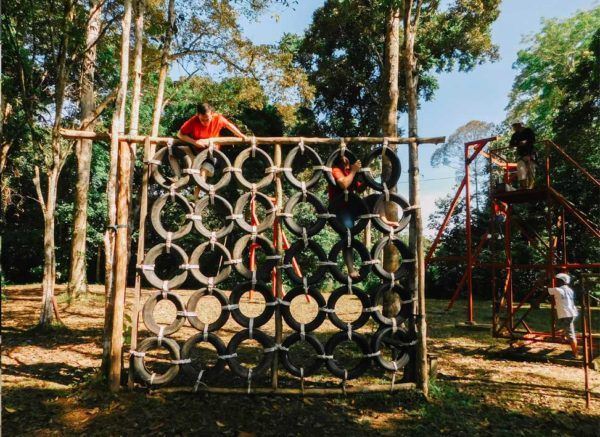 Bintudoh Greenspring Resort
With facilities overlooking a large lake and surrounded by lush greenery, it's difficult to believe this place is only a few minutes' ride away from the main road, but Bintudoh Greenspring Resort has much to offer visitors. Take a guided walk through the rainforest, or cruise along on a canoe around the lake. Hop on the flying fox and watch the entire compound zip by, or enjoy a calm day with some traditional delicacies; a BBQ pit is also available for those looking to grill their own lunch!
Contact +673 8899674 for more details!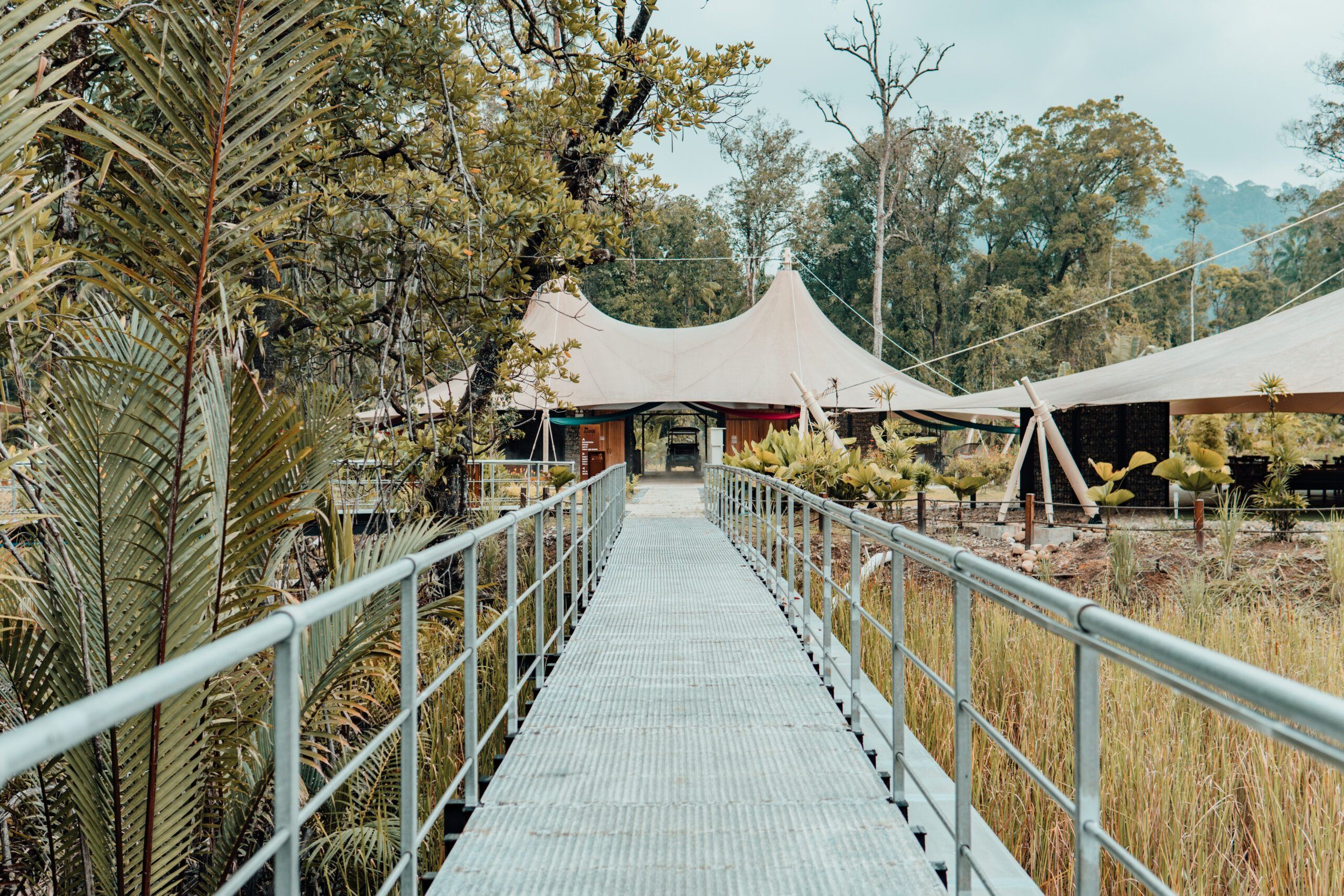 The Abode Resort & Spa
Unique adventures are waiting for you at The Abode Resort & Spa, where you can indulge in the ultimate glamping experience within the Green Jewel of Brunei. Explore the rainforests of Temburong and its wildlife through guided nature walks and river cruises where you can spot some animals of Borneo in their natural habitat, or stay in and enjoy the many facilities provided by the resort and book yourself a relaxing spa treatment at their exquisite Cantik Spa. Check their website for more details!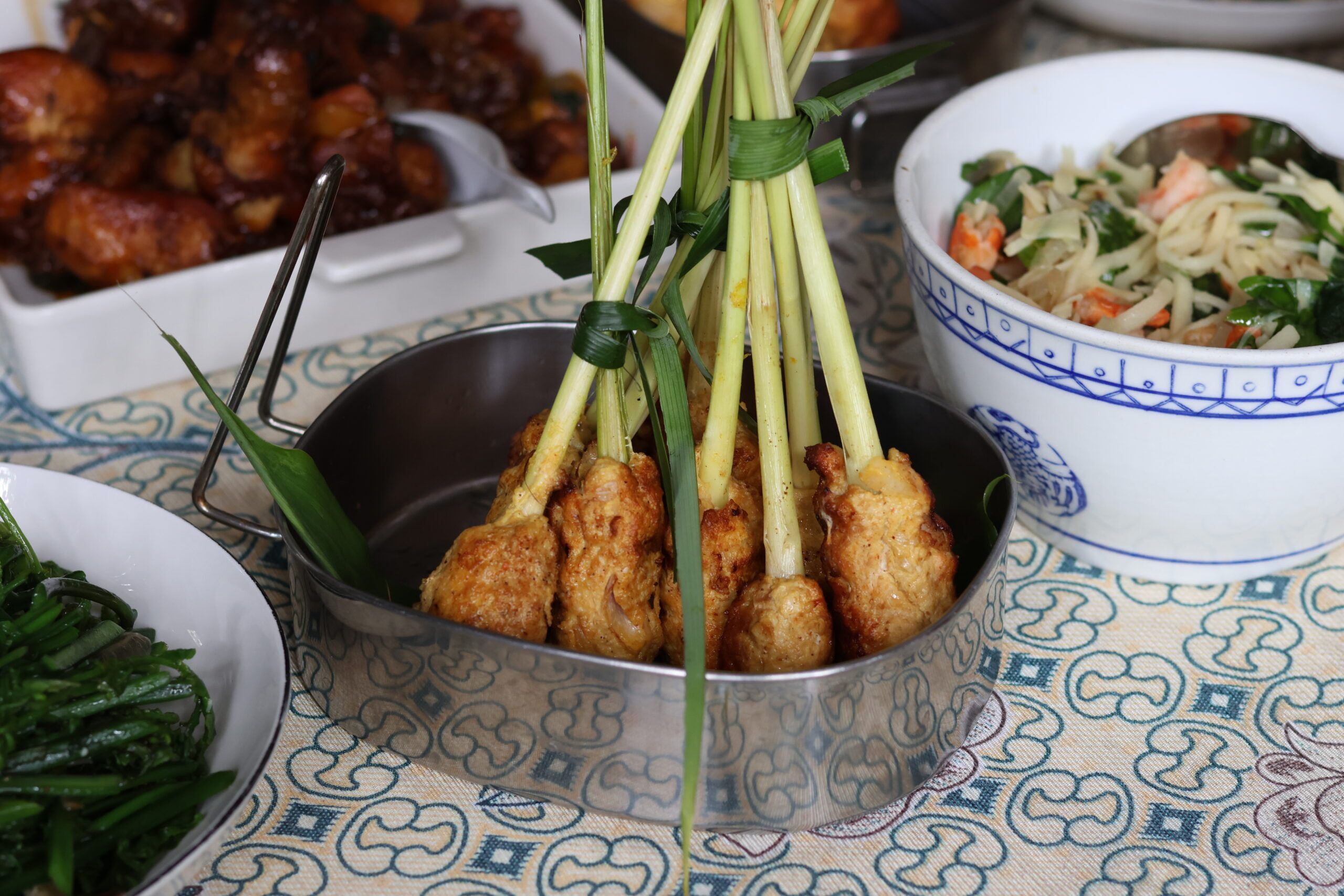 Eco Ponies Garden
The Tutong-based Eco Ponies Garden is well known for their farm-to-table dining concept as they promote sustainable farming and living. Bond with family and friends over traditional Tutong dishes such as their sought-after lemongrass chicken or try your hand at cooking and harvesting your own fresh ingredients while learning about the jungle as a source of food along the way. They also cater to team-building events and large group gatherings. Contact (+673) 737 7504 to experience the simple life or rent one of their cosy cabins.
EXPLORE
THE BEST OF BRUNEI