Over the past decade, Bruneians have taken an interest in the coffee culture and the art of brewing sophisticated cup profiles. The café scene may be relatively new here, but you're bound to discover a few bona fide sips that stay true to the bean in your travels here. Check this page out from time to time for new listings.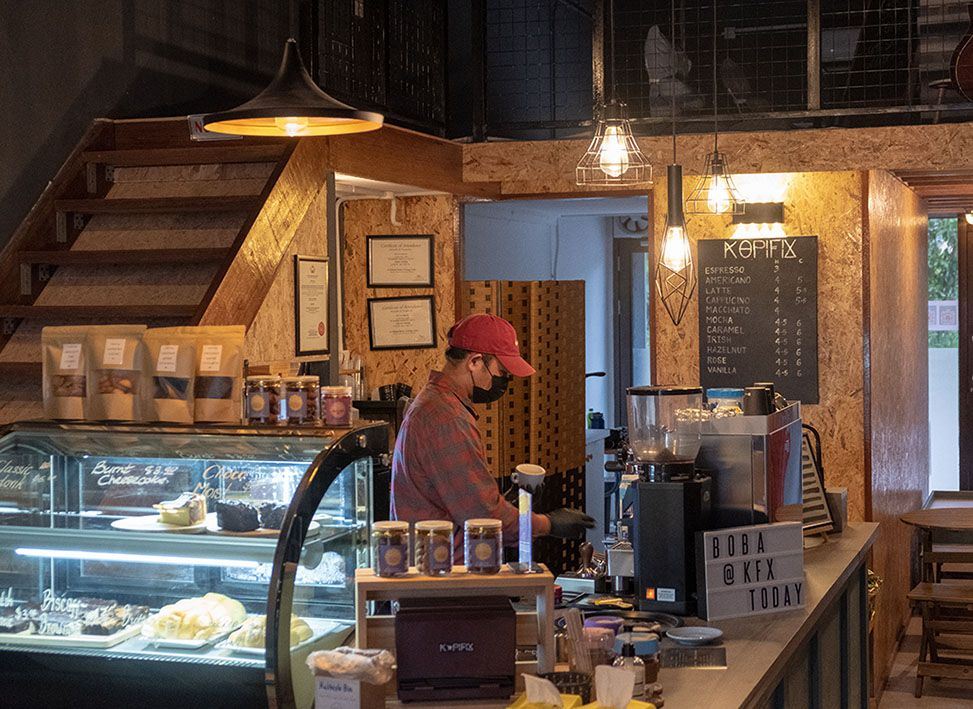 Kopifix
Need a caffeine pick-me-up? Kopifix is here to 'fix' that! Once you step into this nook of a coffee house in Tutong, the bright blue coffee counter is hard to miss. Contrasted with the dark wooden elements of its interiors, it's like a mirage in a desert. The barista is there to quench your thirst for coffee with a selection of brews from the well-loved classics to more inventive flavours. Besides espressos and cappuccinos, they have some experimental coffee drinks: boba latte with tapioca pearls and a pretty pink rose latte made with a dash of rose syrup. Ask them for their bake of the day and check out their very own merchandise of tumblers.
For information on opening times, branches and locations: check their Instagram.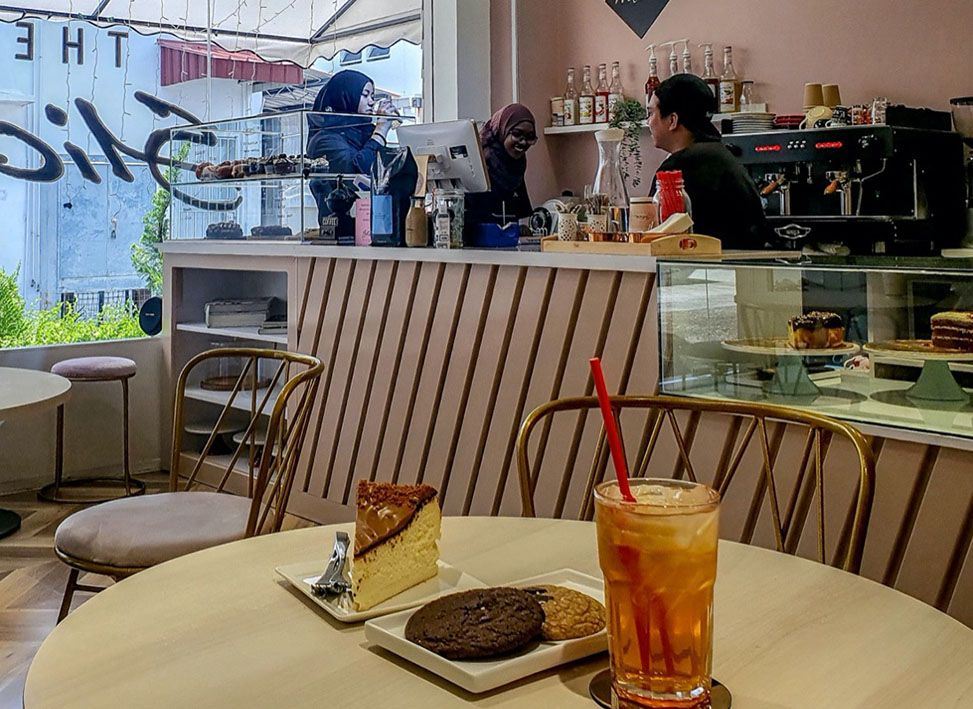 The Slice by IA Gateaux
Nestled in a small street off Jalan Pretty in Kuala Belait is The Slice, a café that boasts sweet and sinful bakes such as chocolate chunk cookies with rich and golden toffee swirls, and S'mores brownies with molten marshmallows. Feed your 'gram not just with photos of the beautiful bakes, but snap a photo of The Slice interiors bursting with pretty pink designs and furniture too. To wash it all down, go for their iced coffee and let the bitterness of the coffee offset the sweetness of their bakes.
For information on opening times, branches and location: call +673 333-8255 or check their Instagram.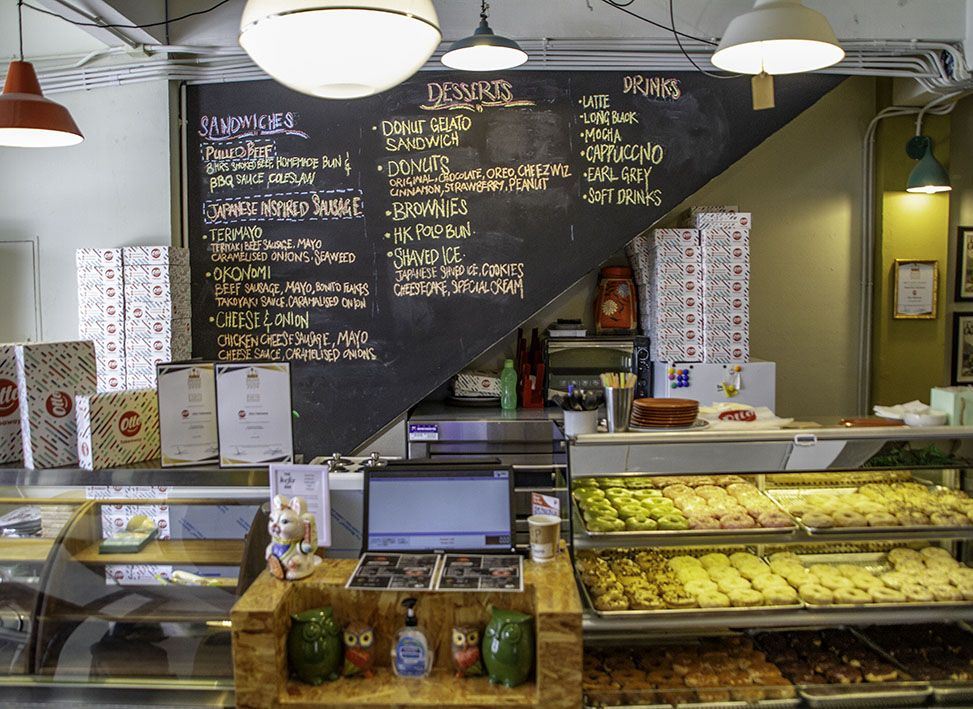 Otto Takeaway
Pining for donuts? Otto Takeaway has an assortment of flavours for your donut cravings. Their maple cinnamon donut is a light, airy confection with rainbow sprinkles. If you have lower sweet preference, sample their bittersweet matcha donut! The devilishly delightful Lotus Biscoff donut set might be an overindulgence to some, but at Otto's, they are a crowd favourite and a must-try. The Biscoff donut set features donuts topped with crushed Biscoff and glazed with either a sugar glaze or Biscoff spread. Refresh your tastebuds with The Kefir Bar's probiotic soda and pick up a sweet and tangy passionfruit kefir drink!
For information on opening times, branches and locations: call +673 877-2262 (main branch) or check their Instagram.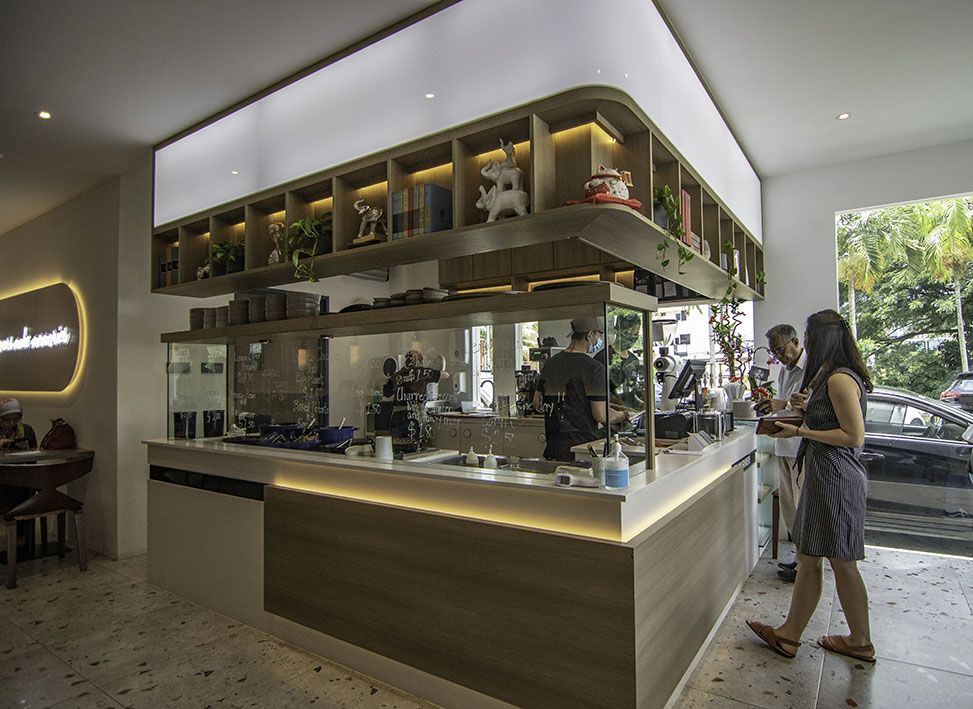 Top Nosh
Want a filling meal but don't like the sluggish feeling afterwards? Top Nosh is definitely the place for you. Here, you can build your own bowl and fill it up with guilt-free, healthy and tasty choices like garlic chilli prawn, tandoori chicken, spinach fritters or salads. If you want to skip the rice, there is a healthier option of cauliflower rice instead. Their bright juices are as refreshing as they look. Try some 'Vitamin See' specially crafted from carrots, ginger and pineapples or 'Heart Beet', with beetroots, green apples and pineapples, to keep you glowing throughout the day.
For information on opening times, branches and locations: call +673 737-7107 or +673 245-3889 or check their Instagram.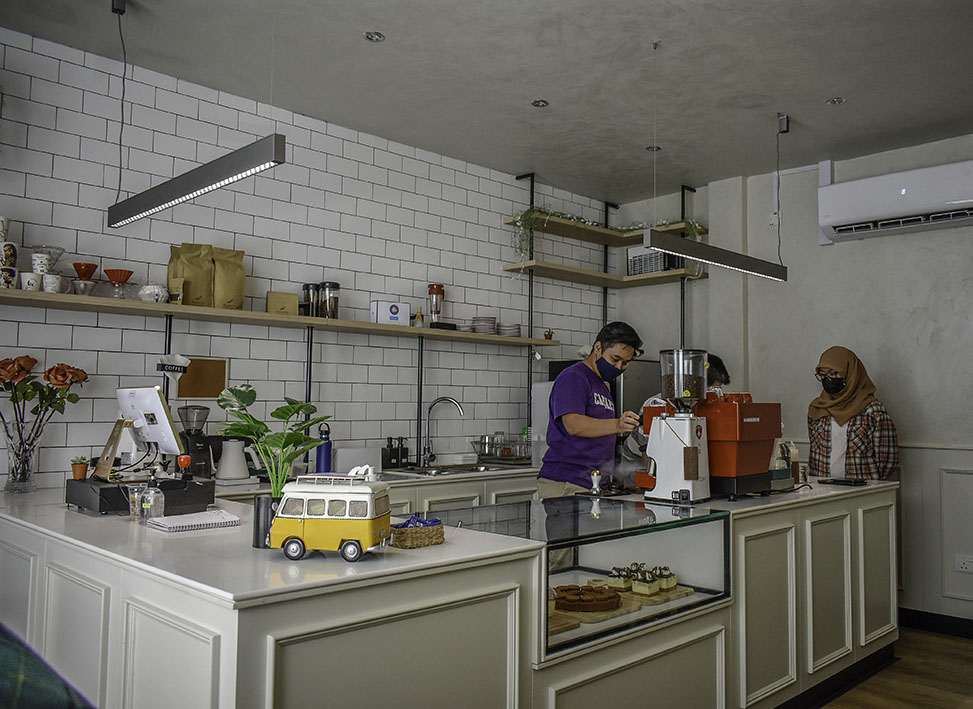 Thinking Cup Cafe
A welcomed addition to the coffee culture scene in Brunei, Thinking Cup Café is a definite pit-stop if you're thinking of café hopping in Belait District. Located in the main part of Seria town on a side street, this café offers a wide selection of specialty coffee and baked goods. If you craving for something other than coffee, try their tea of the day or their refreshing Pink Lemonade. Their selection of cakes and pastries is different every day so be sure to ask the kind and friendly barista behind the counter for his trusted recommendations.
For information on opening times, branches and location: call +673 899-8191 or check their Instagram.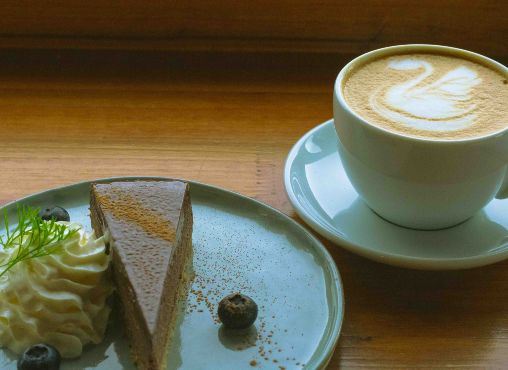 The Corner House
Looking for the best brunch spot in Belait? Good food is just around the corner! This cosy nook at the top of Keoja Hotel serves breakfast and brunch dishes all day. Whether you need a weekend pick-me-up with friends or satisfy your brunch cravings, The Corner House has you covered.They offer delicious brews and bites with a gorgeous view overlooking the Belait River. A decadent dark chocolate cheesecake and paired with their toffee nut latte will wake you right up. If savoury is more to your palate, you can't go wrong with their crowd-favourite croissant sandwich with a side of yummy jammy egg. And if you can't decide what to order, ask the friendly staff for recommendations.
For information on opening times and location: call +673 333-2671 or check their Instagram.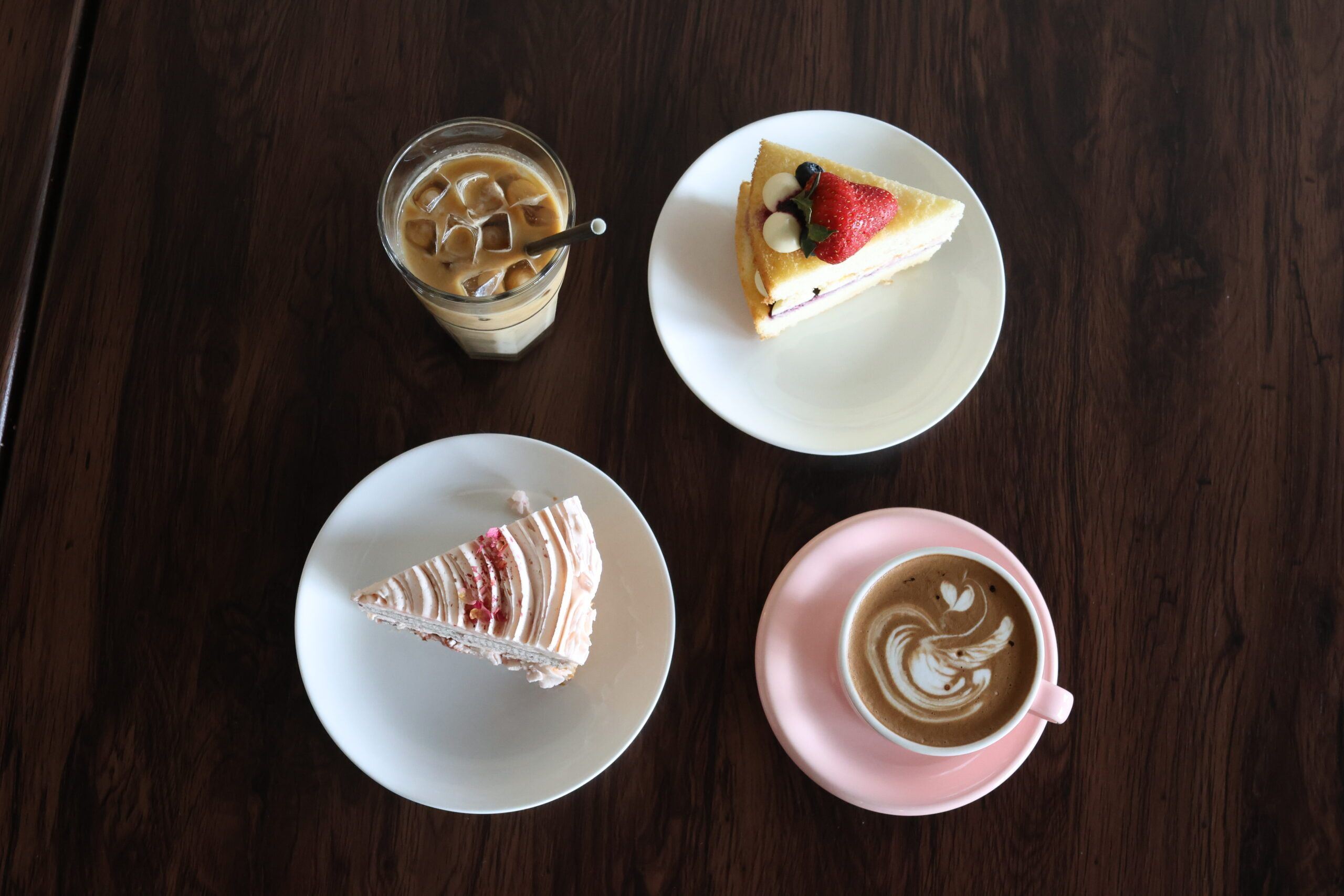 Dil's Cafe
Recently relocated to Batu Bersurat area, Dil's Cafe is a labour of love for owner, Dil, that blossomed into a hotspot in Brunei's coffee culture. Dil greets all his customers with the warmth of an old friend and serves sophisticated premier coffees to go with his unique and innovative bakes that not only looks pretty but taste good too. Be sure to try their heart-stealer burnt cheesecake, available in various flavours. Cempedak Cheesecake, one of Dil's personal favourite made with jackfruit, is a star feature on their menu. Their menu changes daily so be sure to check their Instagram for updates to avoid disappointments.
For information on opening times and location: call +673 829-8786 or check their 
Instagram
.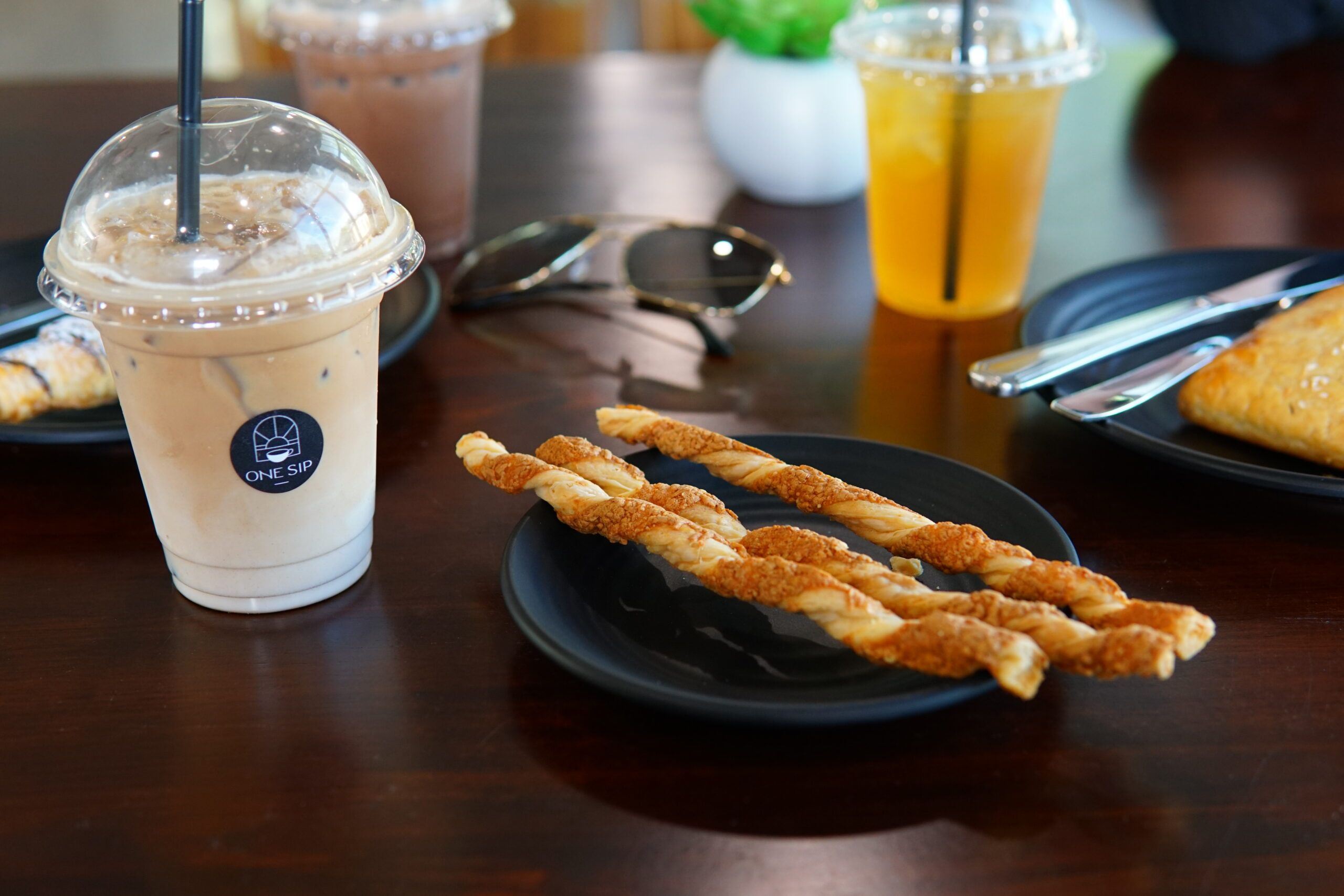 One Sip
Energise your day with specialty coffee from One Sip, a quaint little cafe next to the Brunei river. The outdoor seating area sets you up with an amazing view for you to enjoy relaxing sips of coffee. Pair your beverage with pastries like the chocolate cones and cheese twists for a quick coffee break or indulge in their selection of cheesecakes like the yoghurt cream cheesecake. Whenever you feel peckish, just remember that they're only a few minutes' away from Bandar Seri Begawan.
For information on opening times and location, check their Instagram.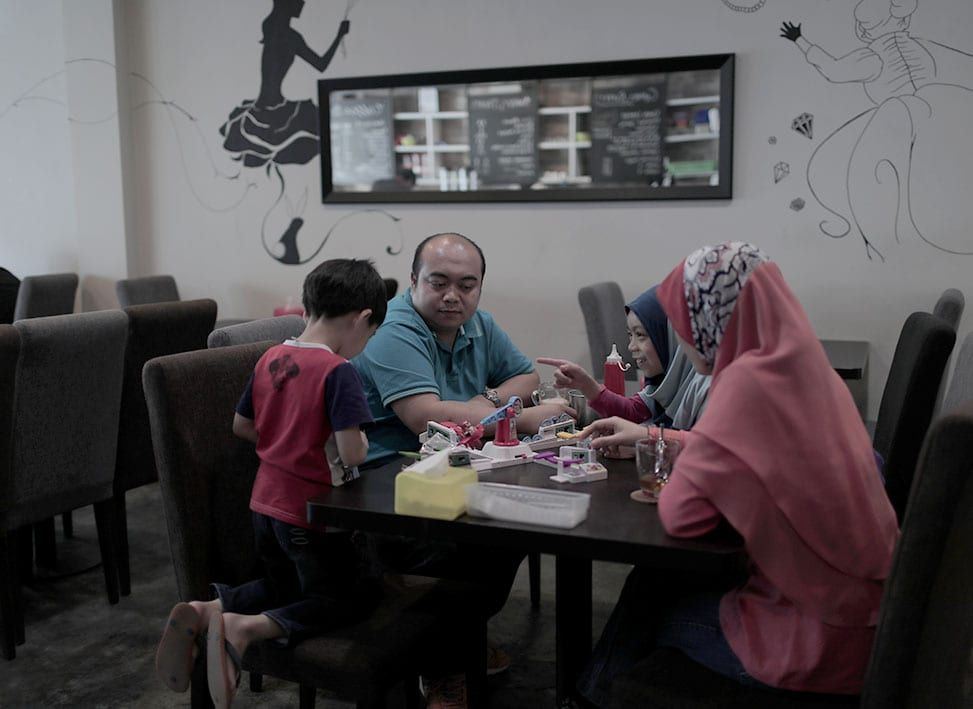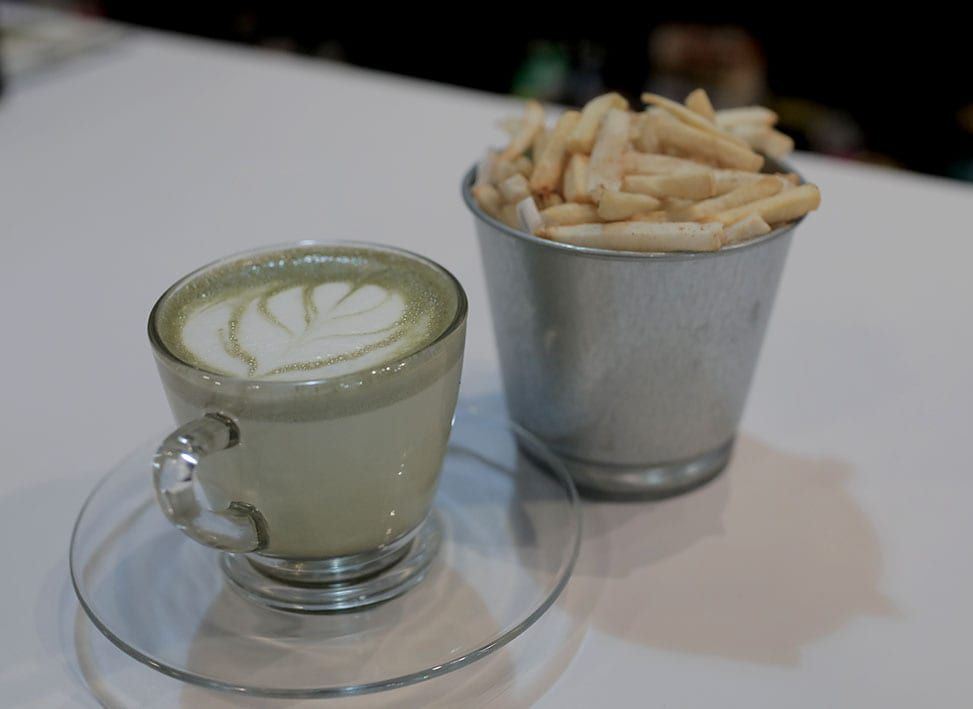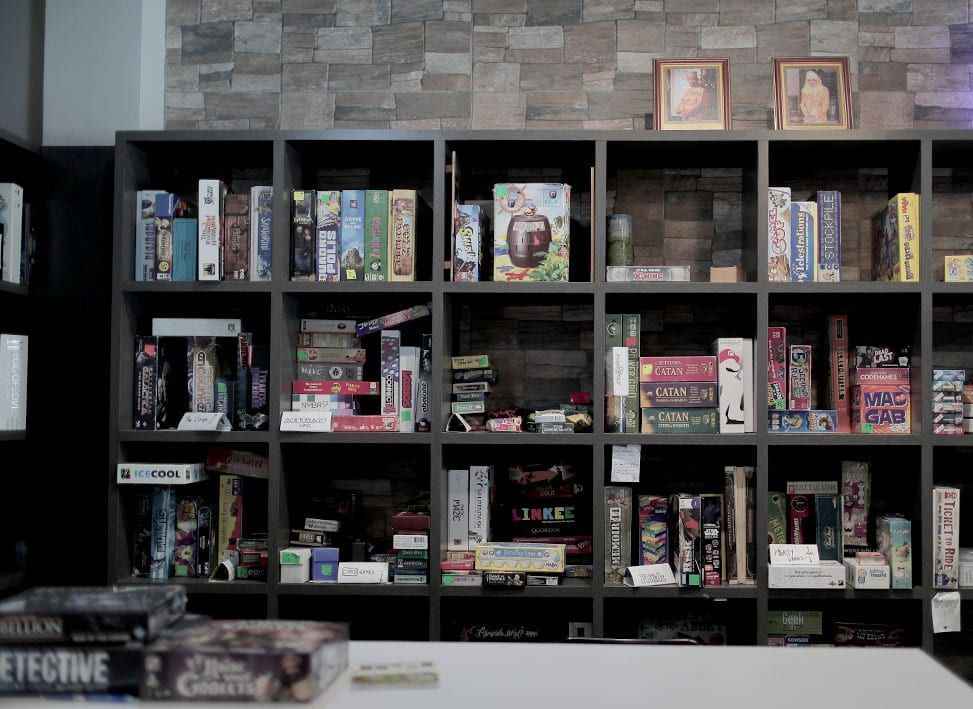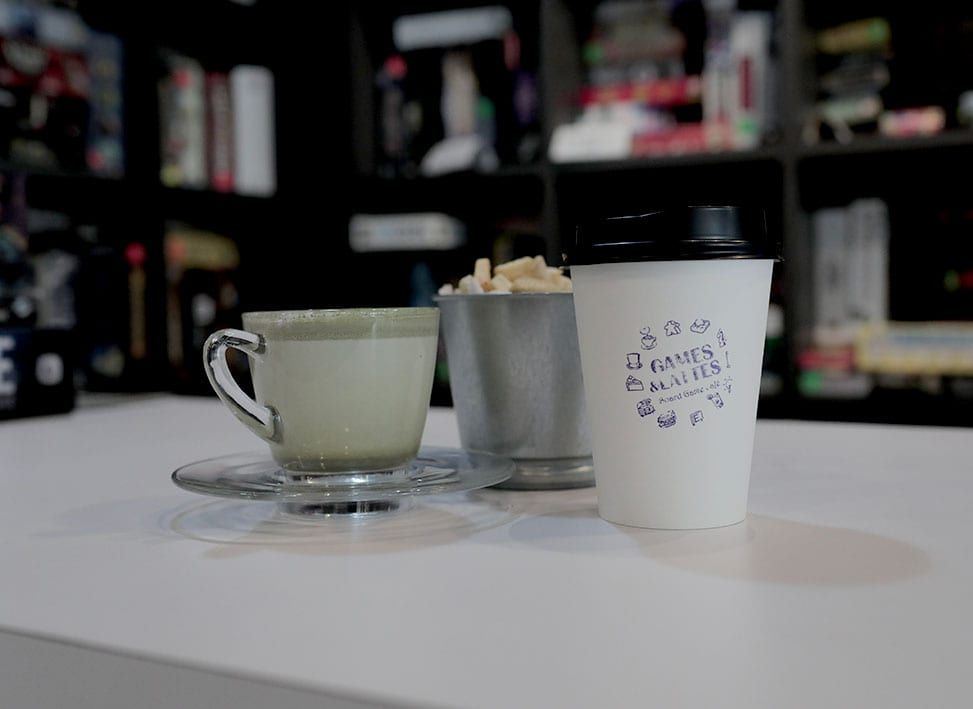 Games & Lattes
A telling name for a café/board game eatery, Games & Lattes is dripping with an air of nostalgic past times and loud shrieks of laughter. And don't worry if you're a newbie to board games, the friendly staff members are always ready to coach you through a game. With a variety of tasty treats on the menu, fill your stomachs and your gaming quota at Games & Lattes!
Address: Ground Floor, Unit E9, Block E, Kenangan II, Simpang 150-5-13-18, Kampong Kiulap Bandar Seri Begawan, Brunei
Contact: 223 5200
Instagram: @games.latte
Facebook: Games & Lattes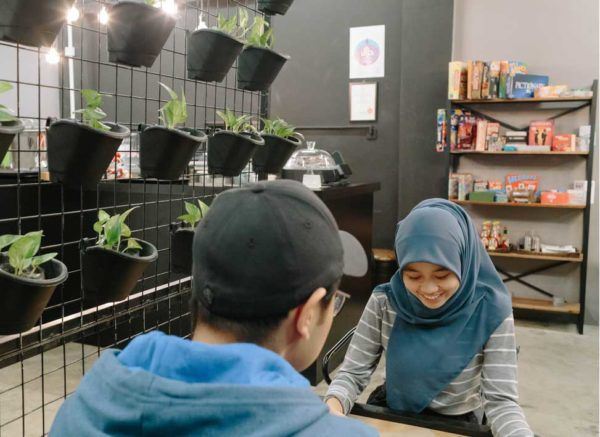 8 Bytes Cafe
For the love of vintage games, you must check out 8 Bytes Cafe for its nostalgic ambient nature! Run by a close-knit family, the cafe serves up hearty dishes like the 8 Bytes Platter that is a gastronomical delight of delicious wings, comforting spaghetti and more. And after a scrumptious meal, try your hand at some retro games available at the cafe with classic controller games such as Puzzle Fighter and Sonic The Hedgehog 2 and relive all the best moments.
Stop by the cafe at Unit 2, Block D, First Floor, Tanjong Bunut Place. Check out 8 Bytes Cafe on their Instagramand Facebook for their latest updates!
With decades-long history and infused with a timeless sentimentality, these cafés, known simply as 'Kopitiam' are the perfect touch of nostalgia along with your order of a classic breakfast fare.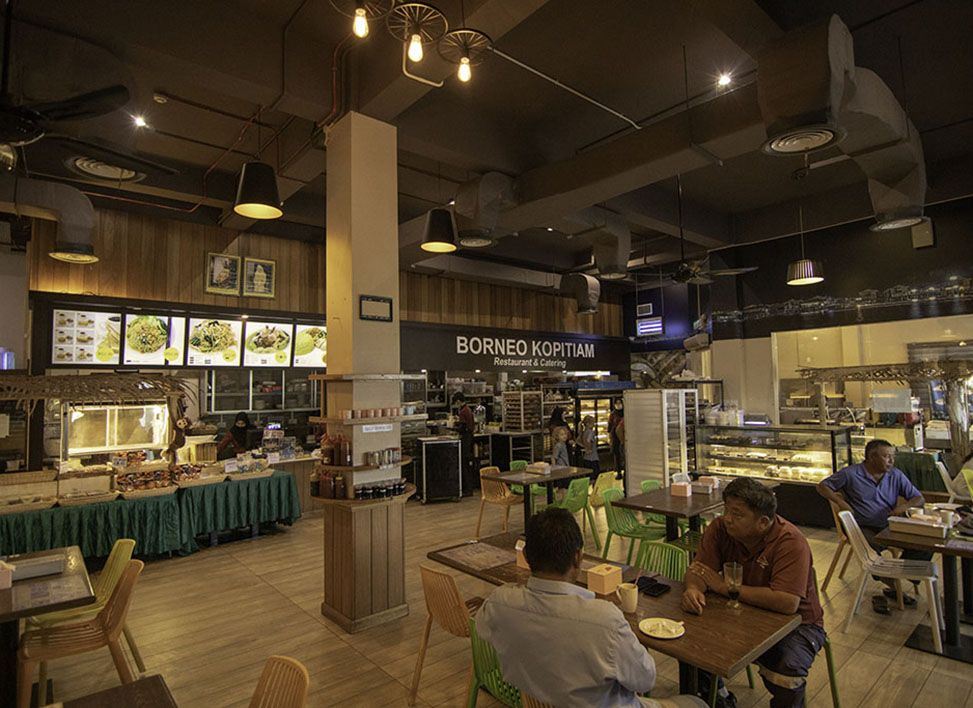 Borneo Kopitiam
Situated along Jalan Muara and tucked behind a mosque is the vast Borneo Kopitiam, an establishment known for a wide range of Asian dishes. Their all-rounder menu offers everything from steamed bao, breads and pastries to all kinds of soups, stir-fried dishes, rice and noodles, and seafood cooked in all styles. A bite of Borneo Kopitiam's $1 toasted roti kuning kawin – perfectly crispy on the outside but soft and airy inside and oozing with pandan jam and butter – will make a fan out you. This large space can host 245 people, making it one of the biggest cafes in town.
For information on opening times, branches and locations, call +673 234-2987 (main branch) or check their Facebook.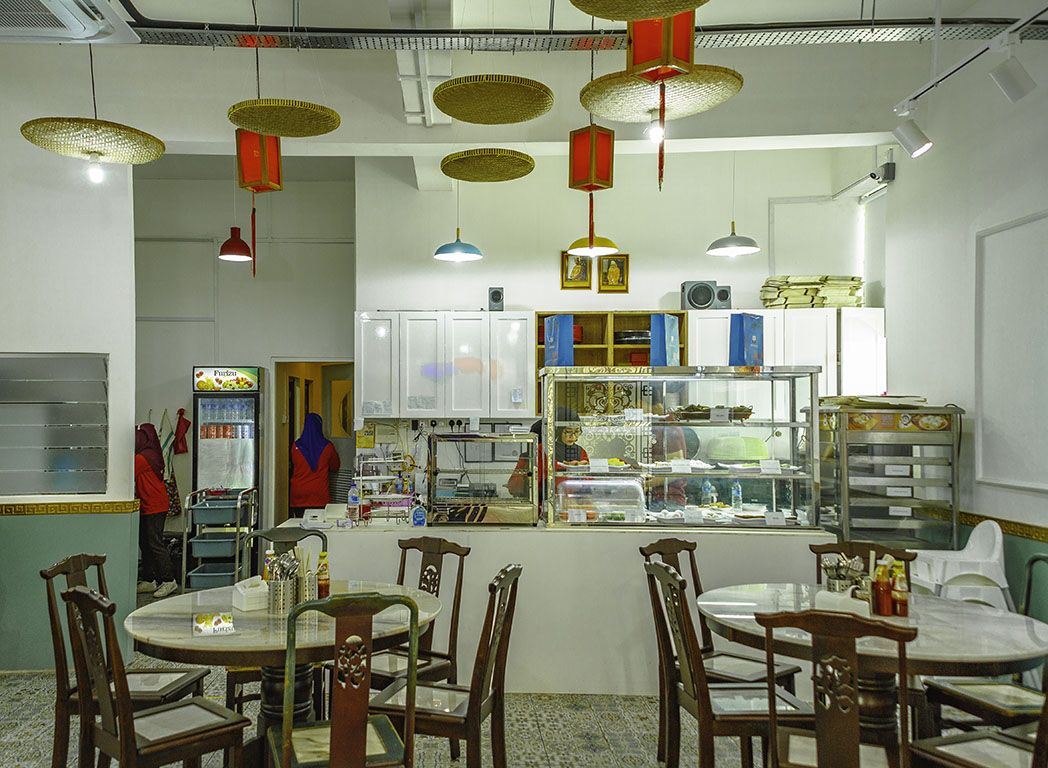 Ah Mit's Delicacy Cafe
Ah Mit's Delicacy Café started off in the 1960s as a home business selling steamed nyonya delicacies. It continues to be a family business run by two generations. This nyonya dessert paradise has a long list of snacks but just a selection is available each day such as kosui, serimuka, talam, wajid and yam cakes, just to name a few. Ah Mit's is certainly the place to go to if you're craving for good old favourites such as nasi lemak, Kuching laksa and fried noodles and the perfect duo: home-made soy bean milk and crispy garlic youcharkway.
For information on opening times and location, call +673 889-0024 or check their Instagram.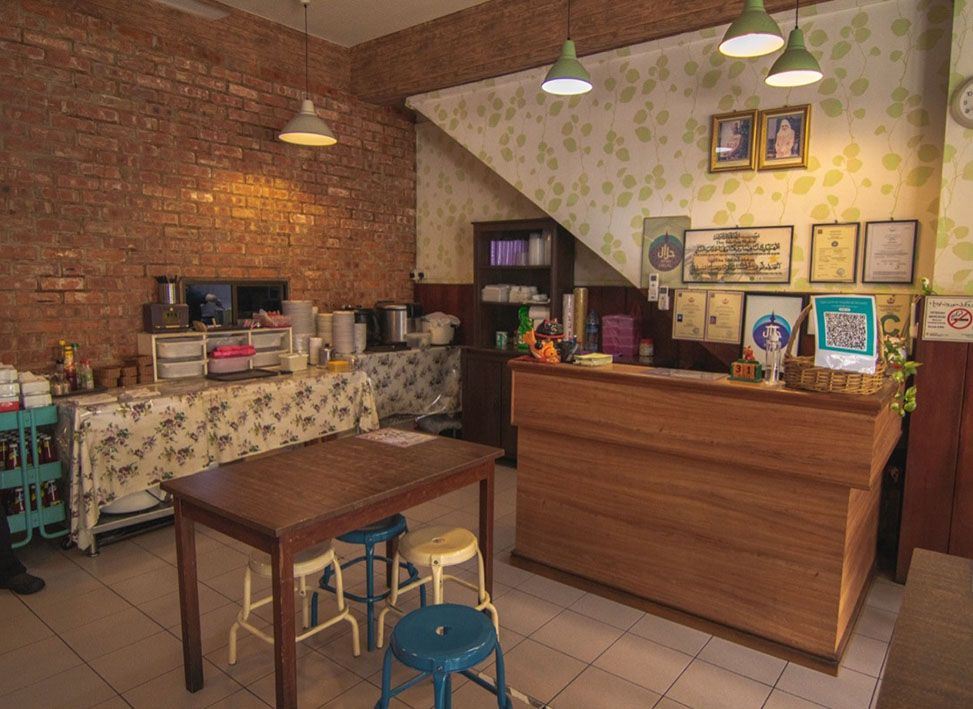 Lee Loi Fatt
Lee Loi Fatt had their humble beginnings as a little stall in Kuala Belait but now, they have several branches located around Brunei. Lee Loi Fatt is an unrefuted household name in rojak and cendol drinks. Rojak (meaning 'mixed' in Malay) contains fried tofu, prawn fritters, hard boiled eggs and cuttlefish mixed with a sweet, almost toffee-like, spicy peanut sauce. They also serve the ever-present chicken rice, and when ordered to-go it will be wrapped the old-fashioned way in brown paper. Pair your order with a nice glass of ABC or ice kacang, a common shaved ice dessert topped with various ingredients including red beans, sweet corn and grass jelly, perfect on a hot sweltering day.
For information on opening times, branches and locations, call +673 815-2820 (main branch).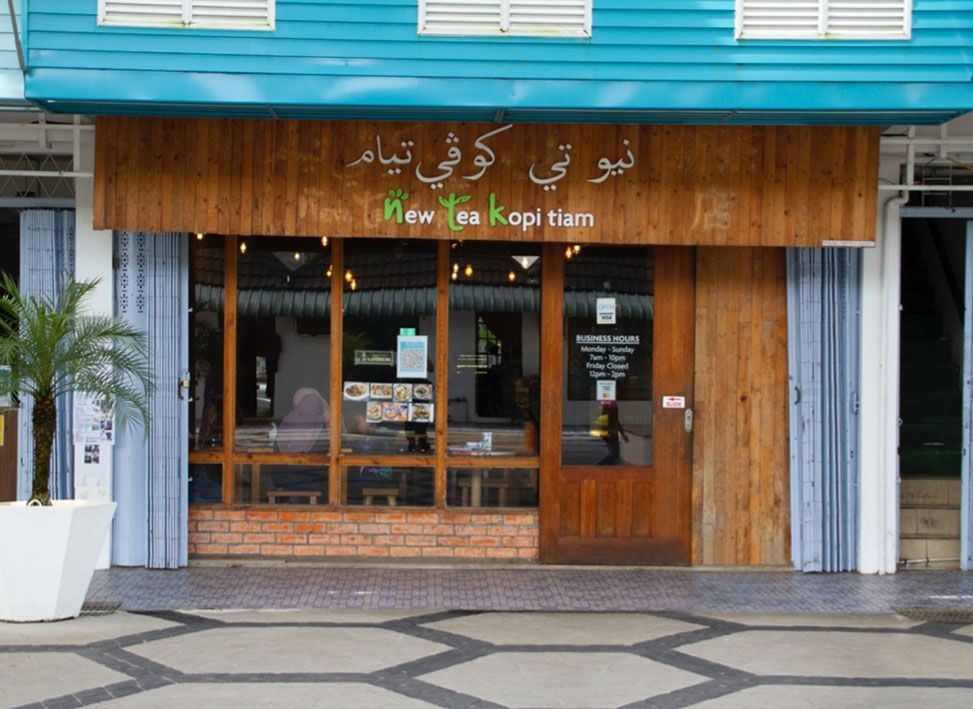 New Tea Kopitiam
New Tea Kopitiam is hard to miss amongst the eateries along the colourful buildings in Bangar Town in Temburong. Their specialty is kolo mee udang galah – noodles with a pair of fried giant udang galah prawns and sprinklings of spring onions. To quench your thirst, order Teh C Special – a three-layered drink of palm sugar syrup, evaporated milk and black tea. One must not leave Temburong without trying their local special, cendol Temburong, which is unique and different from the usual versions that are sweetened with palm sugar. Cendol Temburong's secret ingredient is gula anau, derived from the sugary sap of sago trees.
For information on opening times and location, call +673 522-1186.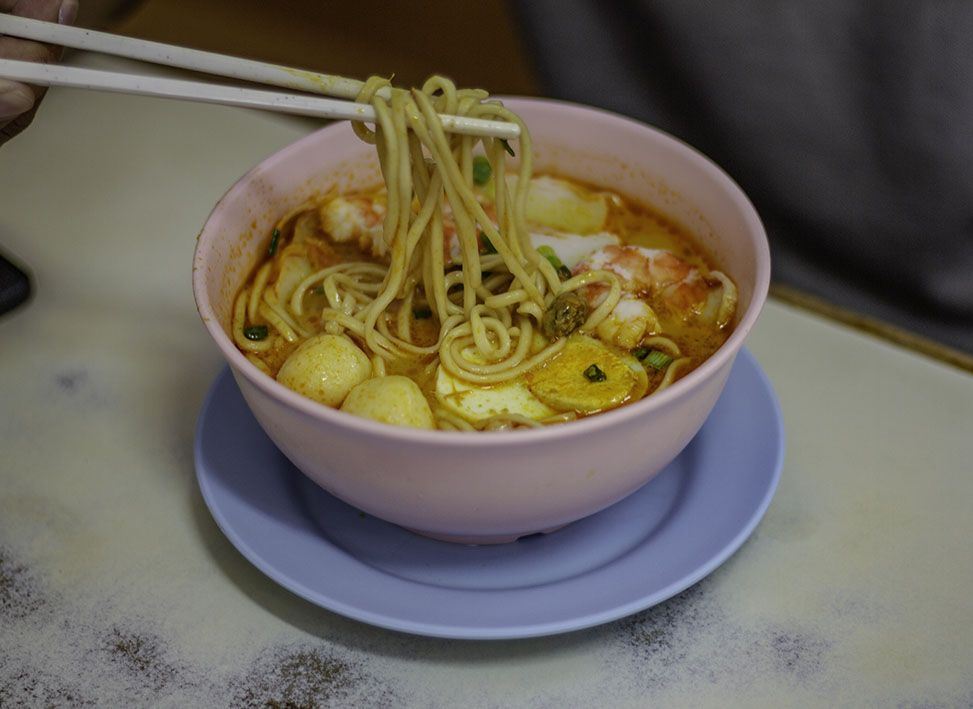 Thien Thien
Plastic chairs, minimal décor and a small list of offerings do not constitute a problem for Bruneians who grew up on the famous Thien Thien laksa. Aptly named 'every day', this is a regular, and sometimes daily, hangout for those who love their chicken rice, laksa, and other similarly affordable dishes. With decades of business under their belt, Thien Thien has perfected their signature dishes. Have their chicken roasted or steamed, either way is succulent and flavourful, and the rice is wonderfully seasoned. If you order their laksa, add a dollop of their chilli paste sambal to give it an extra punch.
For information on opening times, branches and locations, call +673 223-9033 (main branch).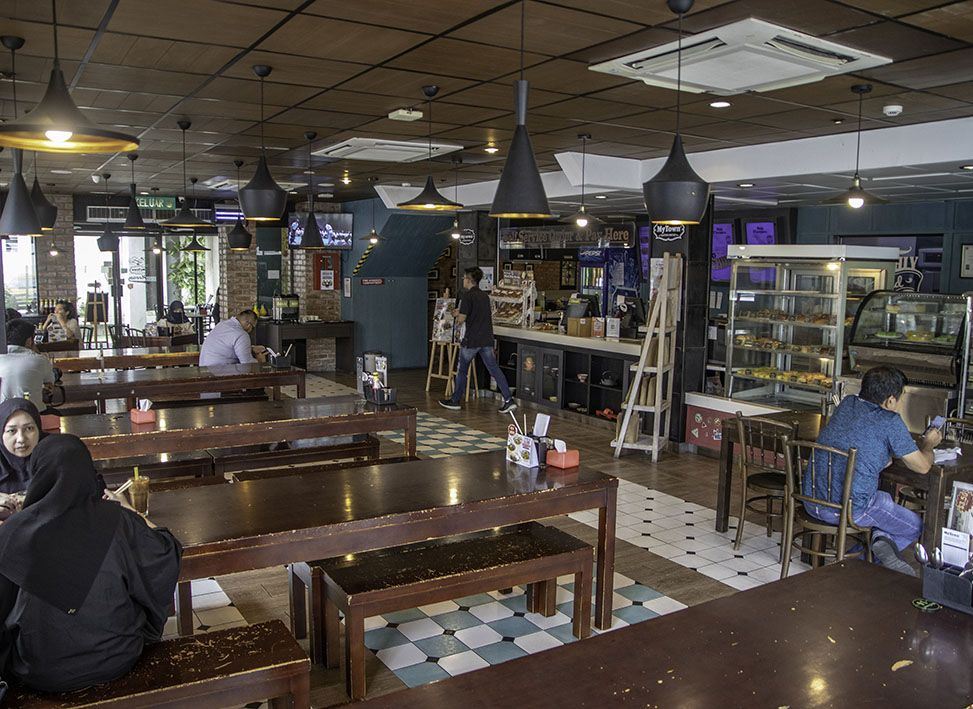 MyTown Eating House
Situated amongst the myriad restaurants in Batu Satu, MyTown exudes vintage ambience with typical old-school kopitiam chairs, wooden benches and brick walls adorned with old photos showing Brunei's history. This self-service establishment serves a wide variety of Asian dishes, enough to satisfy any appetite. Their salted egg steamed bun is easily a crowd's favourite as they often fly off the shelves by mid-day. Familiar street food dishes are given a twist. Their signature Penang kueh teow is topped with delightfully crispy chicken skin while salmon is added to their assam laksa, a dish that usually includes mackerel. You'll get a pang of nostalgia with an order from their 'Old Skool' series – a milo drink topped with the ultimate vintage snack – iced gem biscuits.
For information on opening times and location, call +673 224-1880 or check their Instagram.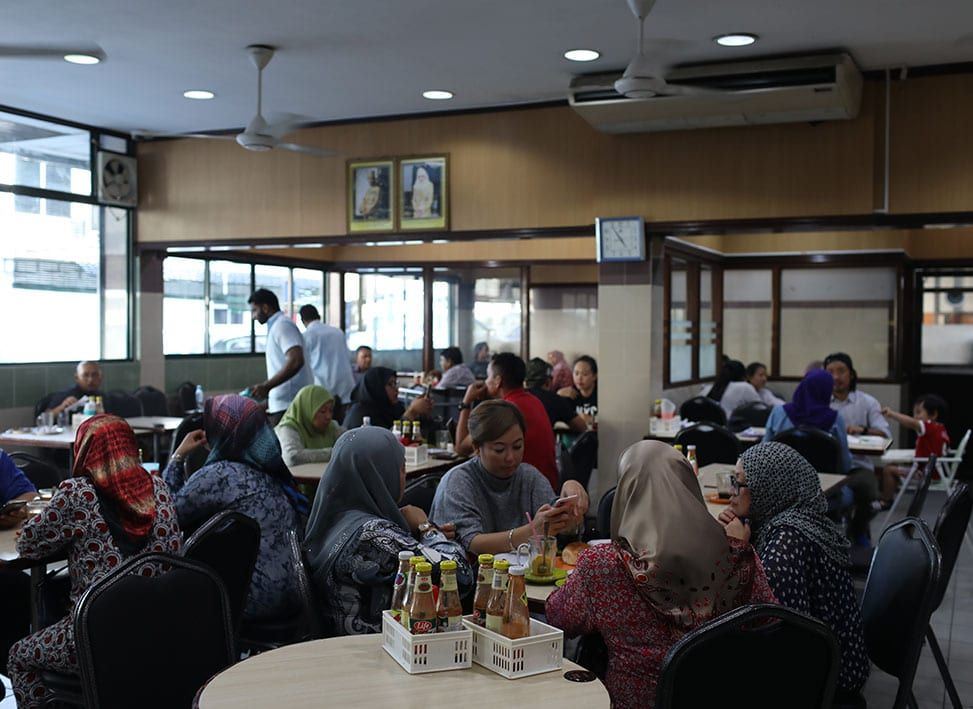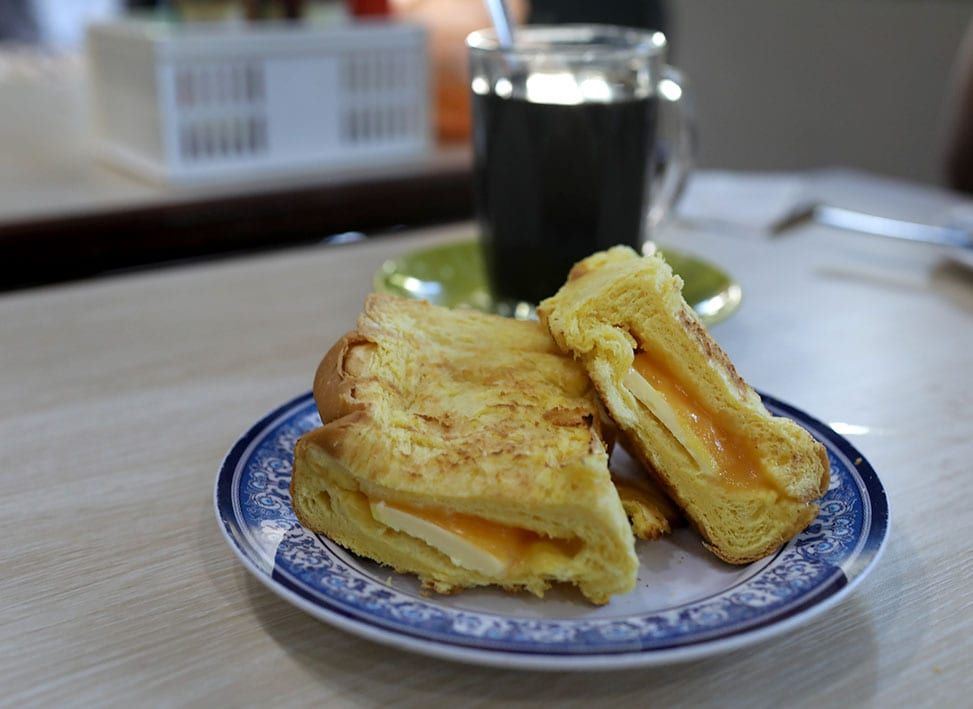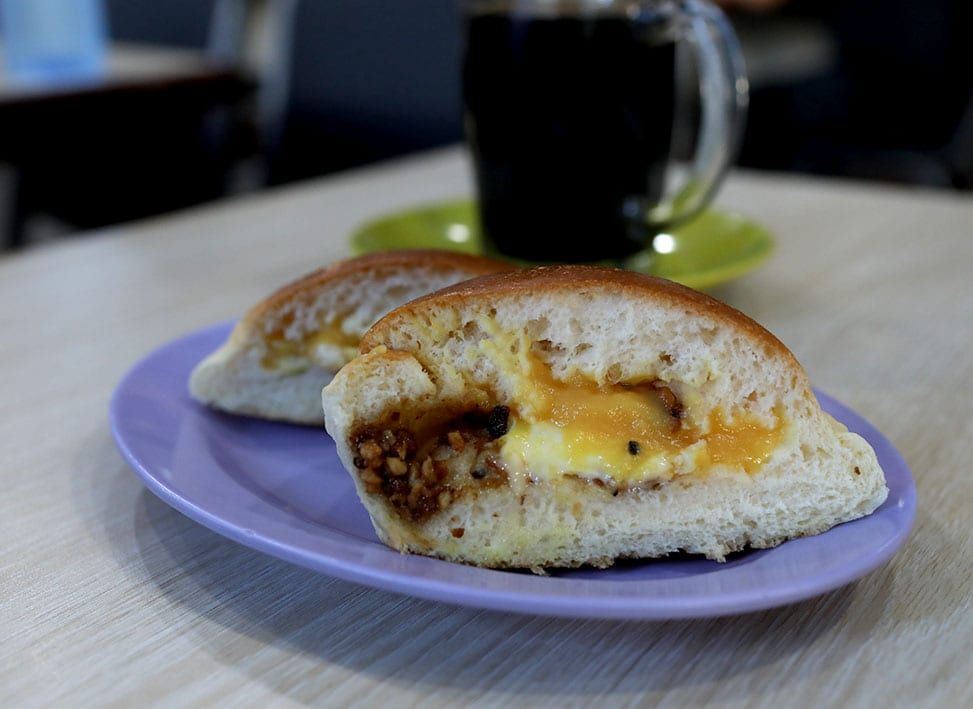 Chop Jing Chew
There aren't many places to get freshly baked buns and a filling cup of 'Teh Tarik' (pulled milk tea) at six in the morning, but Chop Jing Chew has been perfecting the art of a simple, but perfect breakfast, since it first opened its doors in 1946. Indulge in the 'Roti Kuning', a soft, buttery bread made with a recipe handed down through the generations.
Address: Simpang 5, No. 10, Jalan Gadong, 1/2km, Bandar Seri Begawan BE4119, Brunei Contact: 242 4132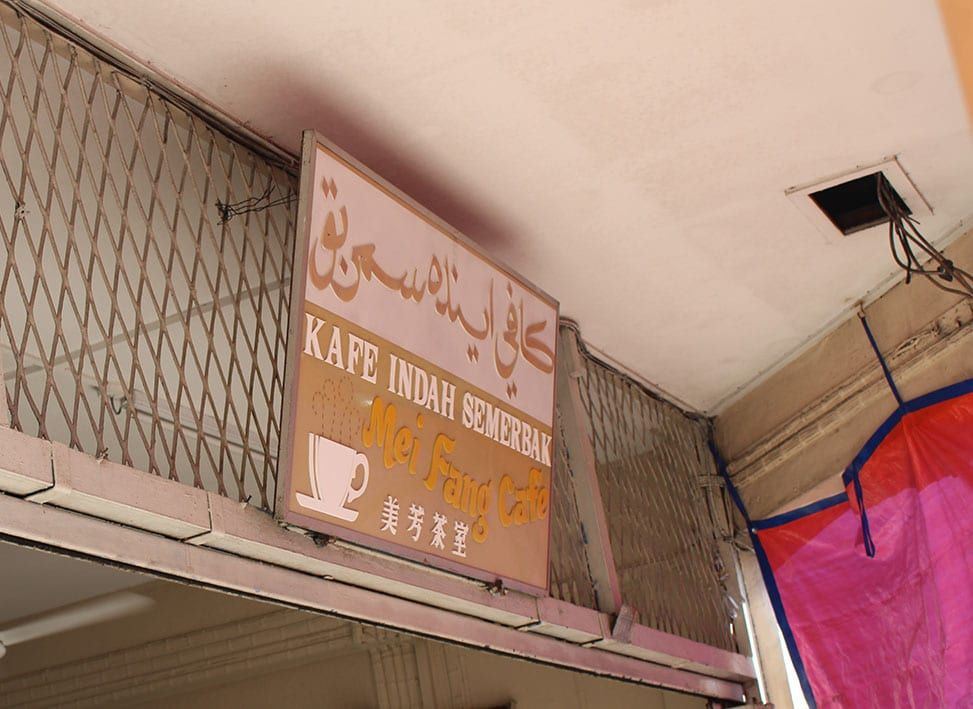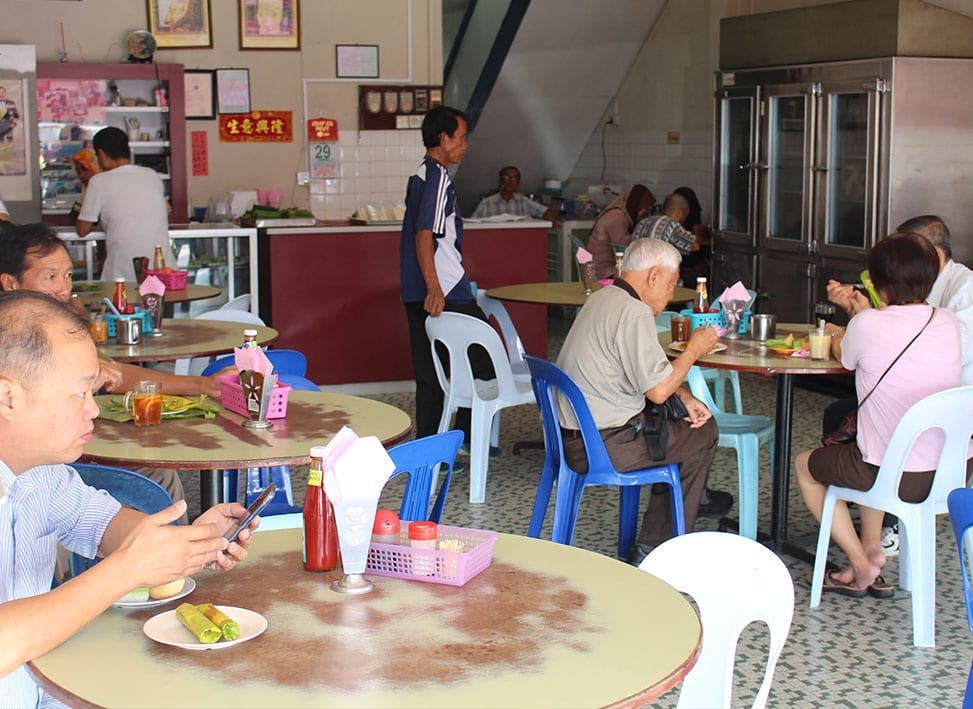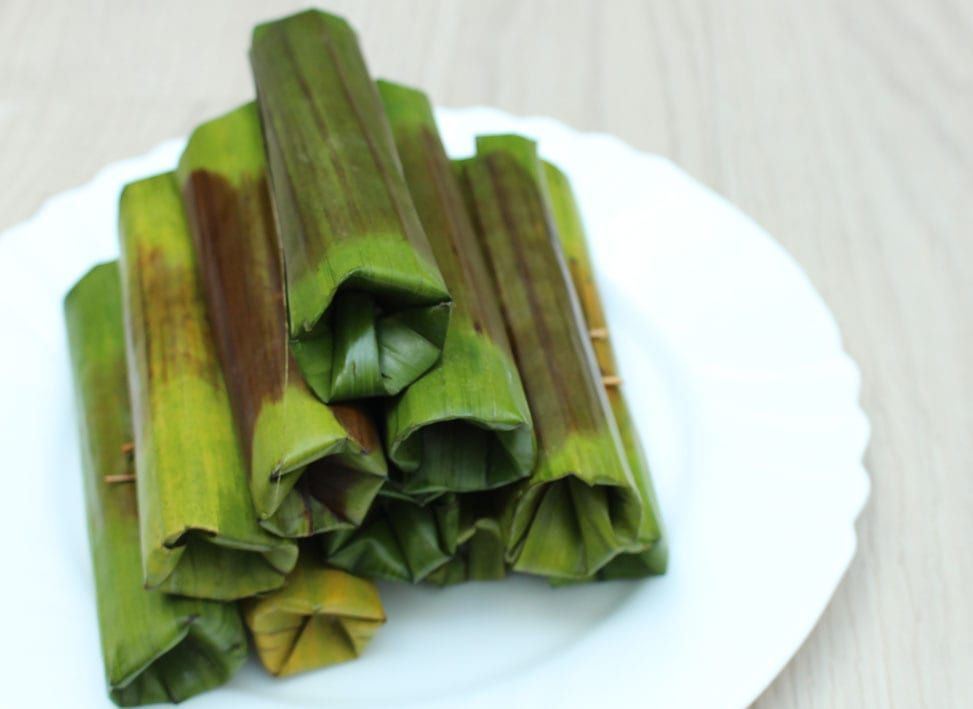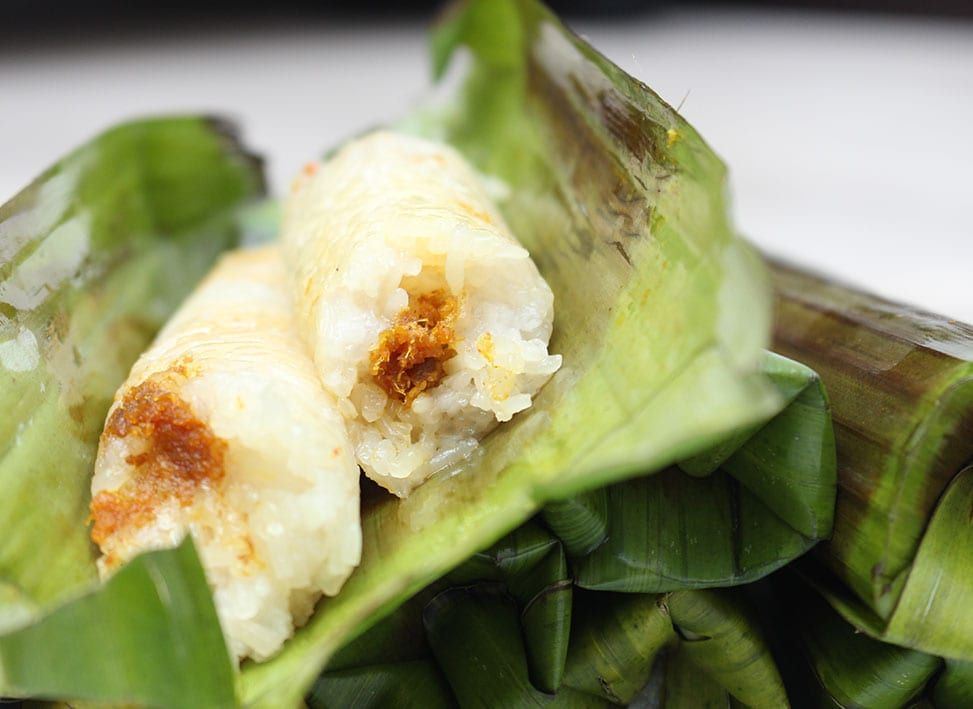 Mei Fang
If you happen to be heading to Tutong District, don't miss out on this eatery, which offers a scenic view of the Tutong River, and a peaceful atmosphere, perfect for enjoying your meal. Mei Fang is famous for their 'Pulut Panggang', and this affordable dish at only 60 cents a roll is so well-loved that it sometimes sells out at 8.30am!
Address: No. 11, Jalan Enchi Awang, Kampung Petani, Tutong TA1341, Brunei Contact: 422 1254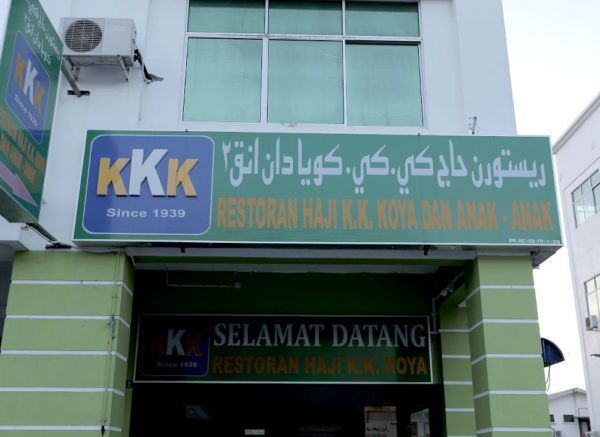 KK Koya
No road trip down to Belait District is complete without a stopover for lunch at KK Koya, nestled between Pekan Tutong and Seria. While it has several other branches in Brunei-Muara District and Belait District, the original branch in Tutong District is one that shouldn't be missed. Try their best-selling 'Rojak', a mixture of yam, sliced vegetables and deep-fried edibles, topped with a sweet and spicy sauce.
Address: Jalan Enchi Awang, Kampung Petani, Tutong TA1341, Brunei Contact: 422 1255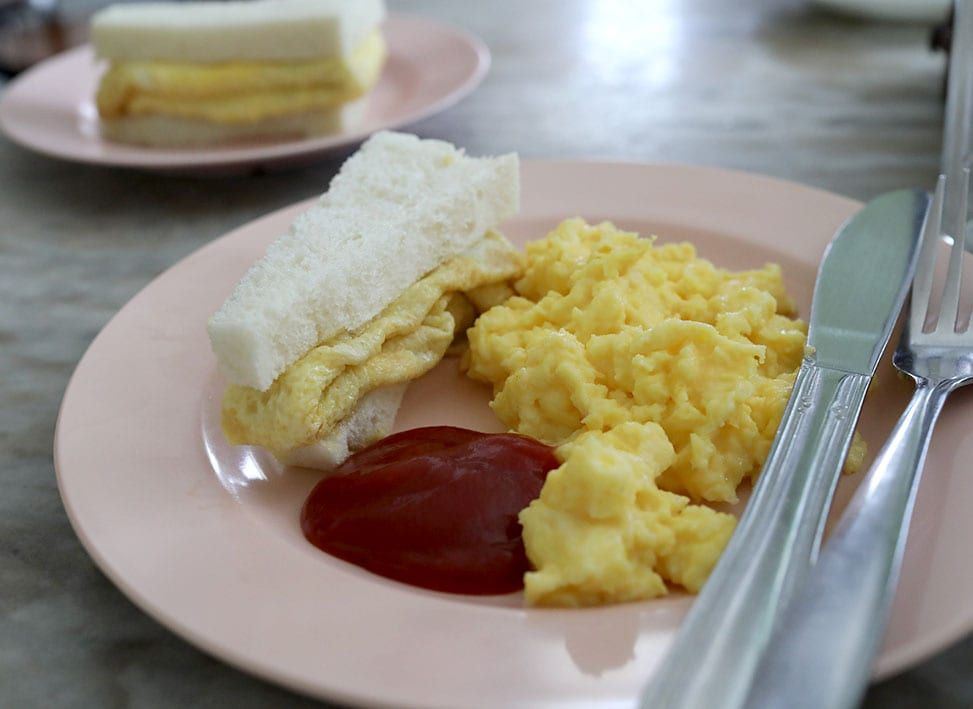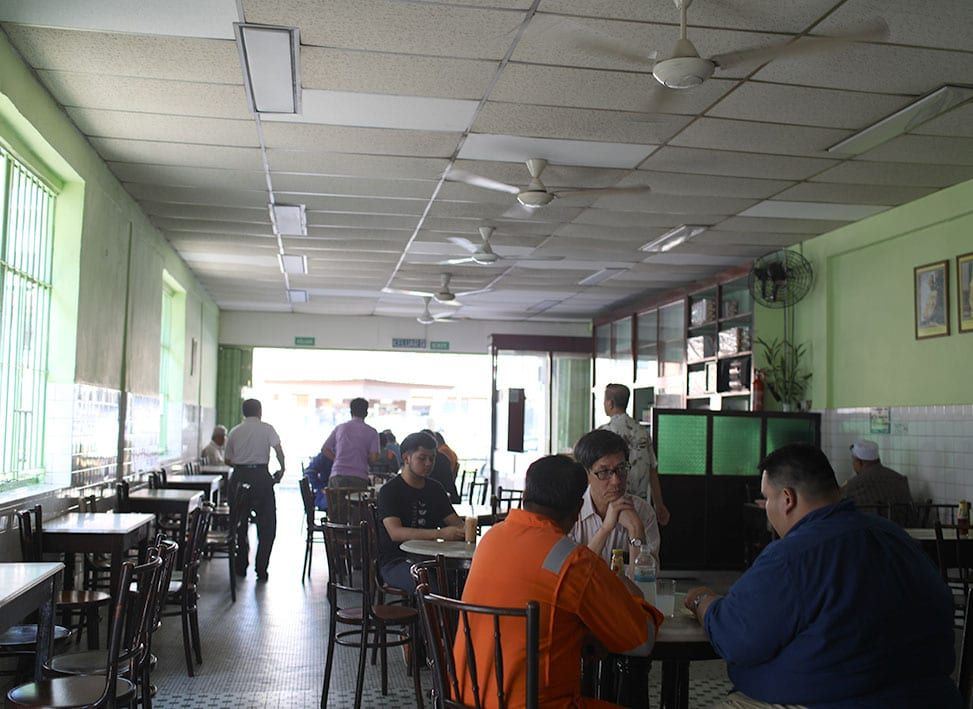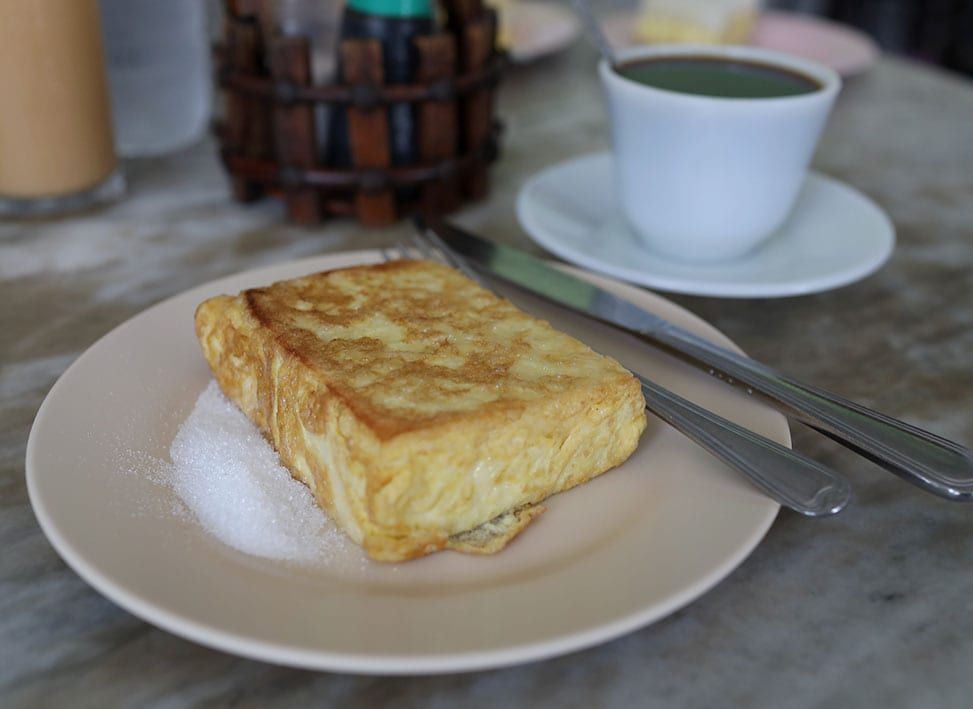 Universal Café
Visiting Belait District? Head over to Universal Café, where you'll be transported to simpler times, with a plate of hot-stone toasted bread and a quintessential cup of coffee, and time seems to pass by slowly. If you're planning to make a stop, make sure to order their iconic French toast with cheese, along with a side of perfectly done half-boiled eggs!
Address: No. 11, Jalan Sultan Omar Ali, Seria KB2733, Brunei Contact: 322 2077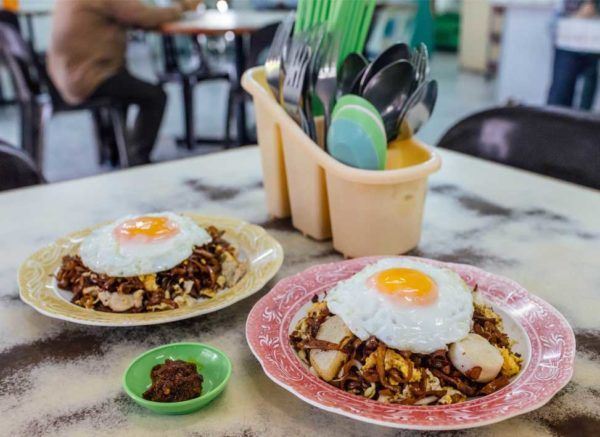 Tasanee Fast Food
They specialize in one thing and we're so glad they do because it's the bomb! Tasanee Fast Food serves a mean plate of Fried Kuey Teow that can satisfy any palate. Their specialty flat rice flour noodles are so tasty and quick, it seems like an effortless process to get it out of the kitchen and onto our tables. But the history behind it is as rich as the highly requested extra sunny side up with runny yolk that comes on top of it. The story goes that the recipe came from Seria in the Kuala Belait District. And this coffeeshop proves that if you're just serving one dish, serve it well.
Pop by the riverside joint in Simpang 5, Jalan Gadong, Kampong Menglait for a plate of delicious hot noodles.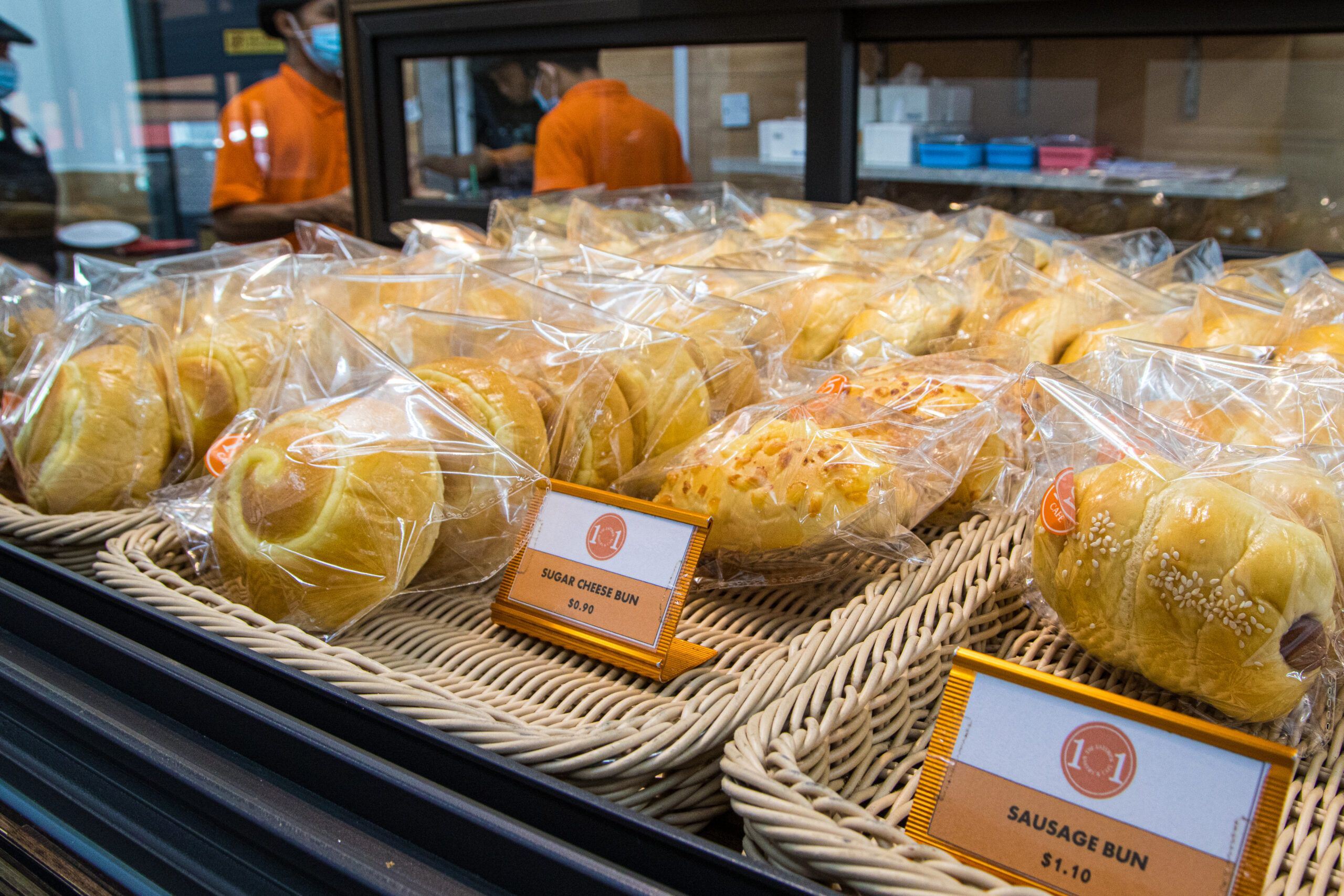 101 Cafe
101 Cafe doubles as an old-school kopitiam and a bakery to cater to the hungry brunch crowd serving classic local favourites such as kolomee and laksa, as well as freshly baked loaves of bread and buns. Accompany your early mornings with their hot-selling 'Special Polo bun' that's always served straight from the oven, popular for its crispy top and melt-in-the-mouth texture when you bite into it. You can expect top-notch service as the kitchen constantly pumps out your orders within minutes.
For information on opening times and location, check their Instagram.
EXPLORE
THE BEST OF BRUNEI