Over the past decade, Bruneians have taken an interest in the coffee culture and the art of brewing sophisticated cup profiles. The café scene may be relatively new here, but you're bound to discover a few bona fide sips that stay true to the bean in your travels here.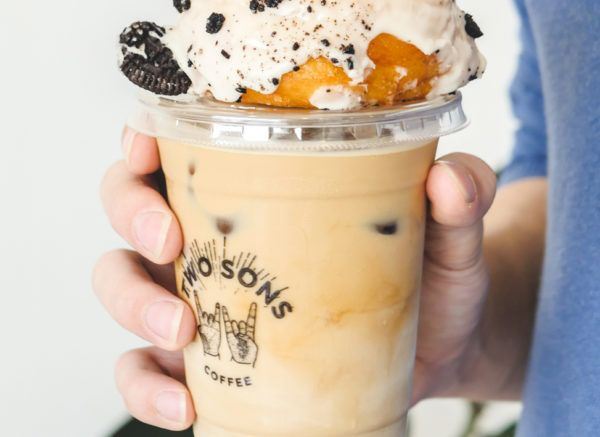 Two Sons Coffee
Good coffee with a side of donuts. Doesn't that just sound heavenly?
Set yourself up for a lovely time at Two Sons Coffee with specially brewed in house coffee and fresh baked goods that tempt you right by the counter. Sharing a space with Nollybooks at Setia Kenangan, Kiulap, the corner cafe packs a big punch in the food and drink they serve out. And if you're lucky, you might catch donut day.
Two Sons Coffee is located in Setia Kenangan II, Kiulap and opens from 9am to 6pm from Tuesday to Friday and 10am to 6pm on Saturdays and Sundays.You can follow them on Instagram for updates and highlights of their coffee and pastries!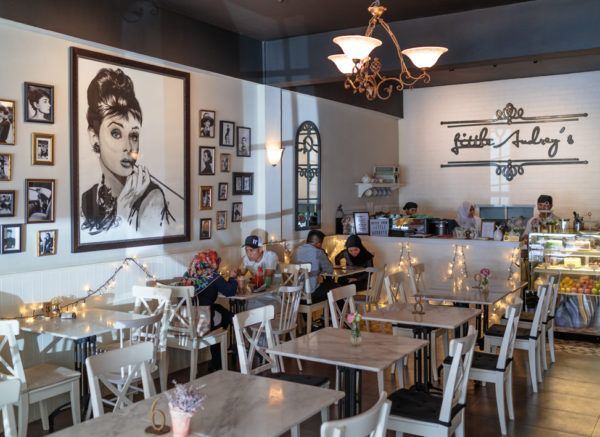 Little Audrey's
"The best thing to hold onto in life is each other." – Audrey Hepburn
Perfect for a brunch meet up with friends, a lunch do with colleagues and a classy eatery place. Little Audrey's, despite what the name suggests, brings much more than a little class to the table. With a versatile menu of elegant high-tea choices as well as healthier options that are just as scrumptious.
Planning to stop by? You can find Little Audrey's at Unit 9, Block A, Komplex Q-Lap, Kg. Kiulap, or call ahead to book a table at +673 891 0711. For their latest updates, check out their Instagram or Facebook.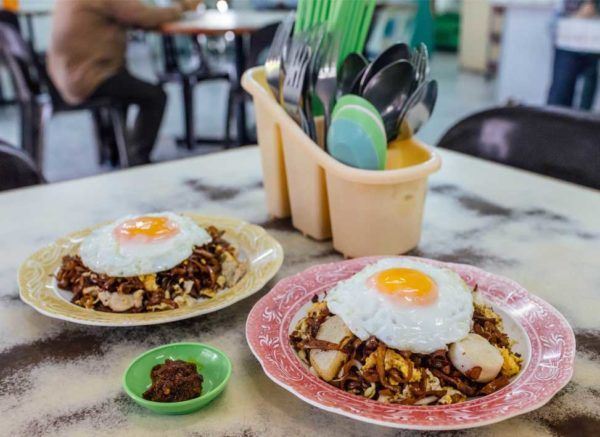 Tasanee Fast Food
They specialize in one thing and we're so glad they do because it's the bomb! Tasanee Fast Food serves a mean plate of Fried Kuey Teow that can satisfy any palate. Their specialty flat rice flour noodles are so tasty and quick, it seems like an effortless process to get it out of the kitchen and onto our tables. But the history behind it is as rich as the highly requested extra sunny side up with runny yolk that comes on top of it. The story goes that the recipe came from Seria in the Kuala Belait District. And this coffeeshop proves that if you're just serving one dish, serve it well.
Pop by the riverside joint in Simpang 5, Jalan Gadong, Kampong Menglait for a plate of delicious hot noodles.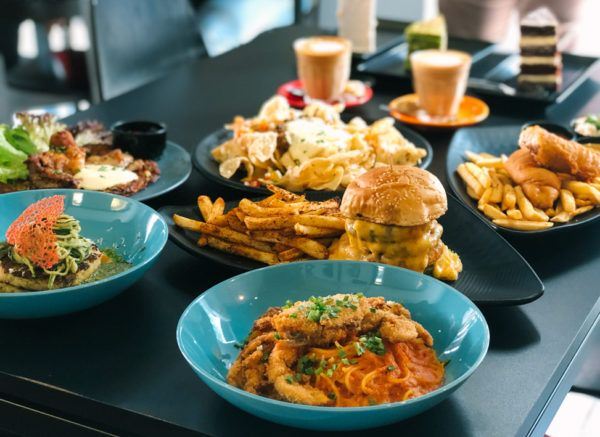 Flour & Butter
Albeit small in space, this cafe shows that a little flour and butter can go a long way!
Of heavenly durian cakes and delicious western cuisine with an Asian twist, Flour & Butter knows how to merge creativity with rich flavour! Inspired by the tastes of the world and the internet, like their Mac and Cheese Burger which they got from Buzzfeed, dining here can be an experience like no other. Not only do they serve savoury food, but there's something for the sweet tooth as well. If you're an adventurous foodie looking for a memorable dish, you must try their Musang King Durian cake.
Pop by for a bite at Flour & Butter at No.29 Ground Floor,Bangunan Hj Hassan Abdullah, Jalan Gadong, Menglait. If you'd like to make booking, you can reach them +673 242 2323. Follow them on instagram and Facebook for their latest updates.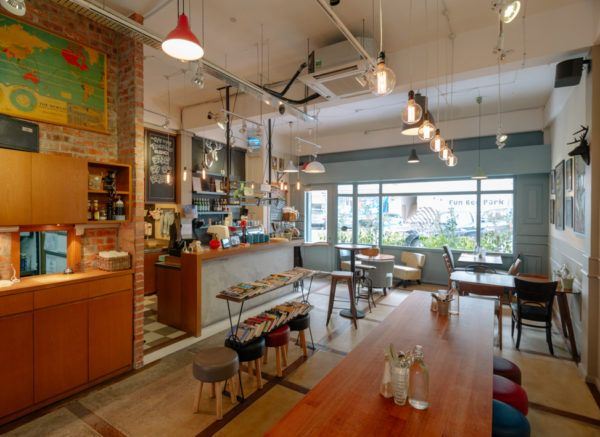 High Frequency
Miscellaneous furniture. Brick wall. Concrete floors. Now doesn't that paint a picture of a cafe?
With baby blue exterior and big wide windows, it's like an open invitation for people to visit the High Frequency Lifestyle Cafe. From all-day brunch items like creamy eggs benedict served on crispy brioche and dinner dishes like steak or seafood, this cafe is an all-round delight anytime of the day. And if you're a coffee lover, then you need to stop by for a cuppa of warm or iced coffee to jumpstart your day.
High Frequency can be found at No.5, Block B, Sempurna Complex in Kampung Pengkalan Gadong. If you would like to call ahead to book, give them a ring at +673 242 8262. Follow them on Instagram and Facebook for their latest updates.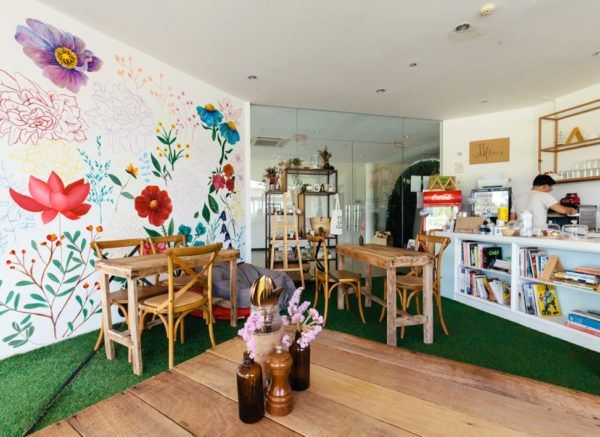 Collective Wildflower
'There are as many ways of loving as there are people, and that wildflower variety is the great beauty of this dimension of existence.' – Rumi
With faux grass carpet and beautiful illustrations of wildflowers painted on the wall, The Collective Wildflower boasts colorful sights with delicious food and drink. The quaint cafe also doubles as a florist, hence the theme, and is ideal for foodies who want to experience the culinary wild side of things! Albeit a small menu, each item on it was crafted out of imagination and good taste. One must try item on the menu is their line of Superfood Lattes – deliciously healthy, caffeine-free and available in 3 flavours, it's just the thing to make that Instagram photo pop!
Feeling a tad peckish? Visit the cafe at the ground floor of the Royal Brunei Recreational Club (RBRC). They're open daily from 9am to 8pm. Check out their Instagram for sweet shots of the cafe and menu.
Nerdee Café
A lab-themed board game café that serves a crazy concoction of drinks with a light tapas menu and a whole lot of board games for all ages. It is a place where raising your voice is encouraged. Embrace the excuse to put away your phones and connect with the people around the table.
Address: 1st Floor, Unit F11, Block F, Kenangan II, Simpang 150-5-13-18, Kampong Kiulap Bandar Seri Begawan, Brunei
Contact: 733 1783
Instagram: @nerdee.cafe
Facebook: Ner Dee Café
Games & Lattes
A telling name for a café/board game eatery, Games & Lattes is dripping with an air of nostalgic past times and loud shrieks of laughter. And don't worry if you're a newbie to board games, the friendly staff members are always ready to coach you through a game. With a variety of tasty treats on the menu, fill your stomachs and your gaming quota at Games & Lattes!
Address: Ground Floor, Unit E9, Block E, Kenangan II, Simpang 150-5-13-18, Kampong Kiulap Bandar Seri Begawan, Brunei
Contact: 223 5200
Instagram: @games.latte
Facebook: Games & Lattes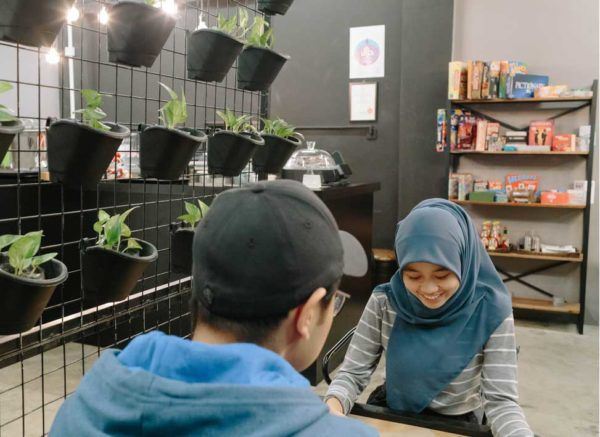 8 Bytes Cafe
For the love of vintage games, you must check out 8 Bytes Cafe for its nostalgic ambient nature! Run by a close-knit family, the cafe serves up hearty dishes like the 8 Bytes Platter that is a gastronomical delight of delicious wings, comforting spaghetti and more. And after a scrumptious meal, try your hand at some retro games available at the cafe with classic controller games such as Puzzle Fighter and Sonic The Hedgehog 2 and relive all the best moments.
Stop by the cafe at Unit 2, Block D, First Floor, Tanjong Bunut Place. Check out 8 Bytes Cafe on their Instagramand Facebook for their latest updates!
With decades-long history and infused with a timeless sentimentality, these cafés, known simply as 'Kopitiam' are the perfect touch of nostalgia along with your order of a classic breakfast fare.
Chop Jing Chew
There aren't many places to get freshly baked buns and a filling cup of 'Teh Tarik' (pulled milk tea) at six in the morning, but Chop Jing Chew has been perfecting the art of a simple, but perfect breakfast, since it first opened its doors in 1946. Indulge in the 'Roti Kuning', a soft, buttery bread made with a recipe handed down through the generations.
Address: Simpang 5, No. 10, Jalan Gadong, 1/2km, Bandar Seri Begawan BE4119, Brunei Contact: 242 4132
Mei Fang
If you happen to be heading to Tutong District, don't miss out on this eatery, which offers a scenic view of the Tutong River, and a peaceful atmosphere, perfect for enjoying your meal. Mei Fang is famous for their 'Pulut Panggang', and this affordable dish at only 60 cents a roll is so well-loved that it sometimes sells out at 8.30am!
Address: No. 11, Jalan Enchi Awang, Kampung Petani, Tutong TA1341, Brunei Contact: 422 1254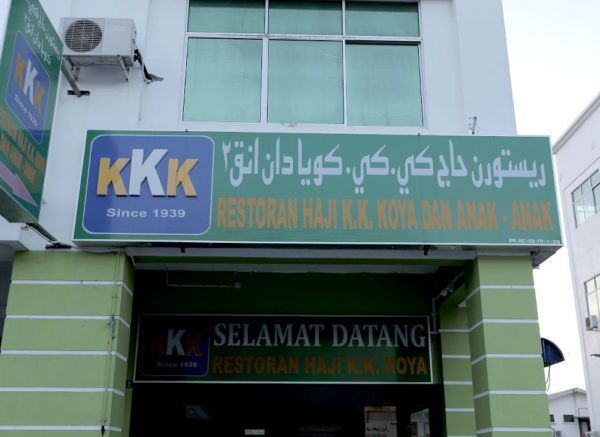 KK Koya
No road trip down to Belait District is complete without a stopover for lunch at KK Koya, nestled between Pekan Tutong and Seria. While it has several other branches in Brunei-Muara District and Belait District, the original branch in Tutong District is one that shouldn't be missed. Try their best-selling 'Rojak', a mixture of yam, sliced vegetables and deep-fried edibles, topped with a sweet and spicy sauce.
Address: Jalan Enchi Awang, Kampung Petani, Tutong TA1341, Brunei Contact: 422 1255
Universal Café
Visiting Belait District? Head over to Universal Café, where you'll be transported to simpler times, with a plate of hot-stone toasted bread and a quintessential cup of coffee, and time seems to pass by slowly. If you're planning to make a stop, make sure to order their iconic French toast with cheese, along with a side of perfectly done half-boiled eggs!
Address: No. 11, Jalan Sultan Omar Ali, Seria KB2733, Brunei Contact: 322 2077
DISCOVER
The Best of Brunei
A trip to a new country would not be complete without learning about the history of the country, and what better way to learn than by paying a…
For adrenaline junkies and thrill seekers, an experience not to be missed is a 45 minute boat ride away to the "Green Jewel of Brunei" - Ulu Temburong…
Living in Brunei, there's no escaping our love for spicy food and the different kinds of curry. Almost every corner around the country, you can find an eatery…