Hankering for places to eat that are fast and affordable? These food courts present a medley of cuisines and dishes that will gratify even the pickiest and fussiest eaters. These are the one-stop centres for you to sample the diverse eats Brunei has to offer.
Sumbangsih Mulia Complex
A bustling hub of numerous food stalls under one roof, one is absolutely spoiled for choice at Sumbangsih Mulia Complex! Nestled in the busy Beribi industrial area, the place is akin to a large food court with numerous offerings from local snacks like penyaram and celurut, to more filling dishes like the incredibly affordable nasi katok and soto, noodles cooked in beef broth. Sumbangsih Mulia Complex is open daily from 6am – 6pm.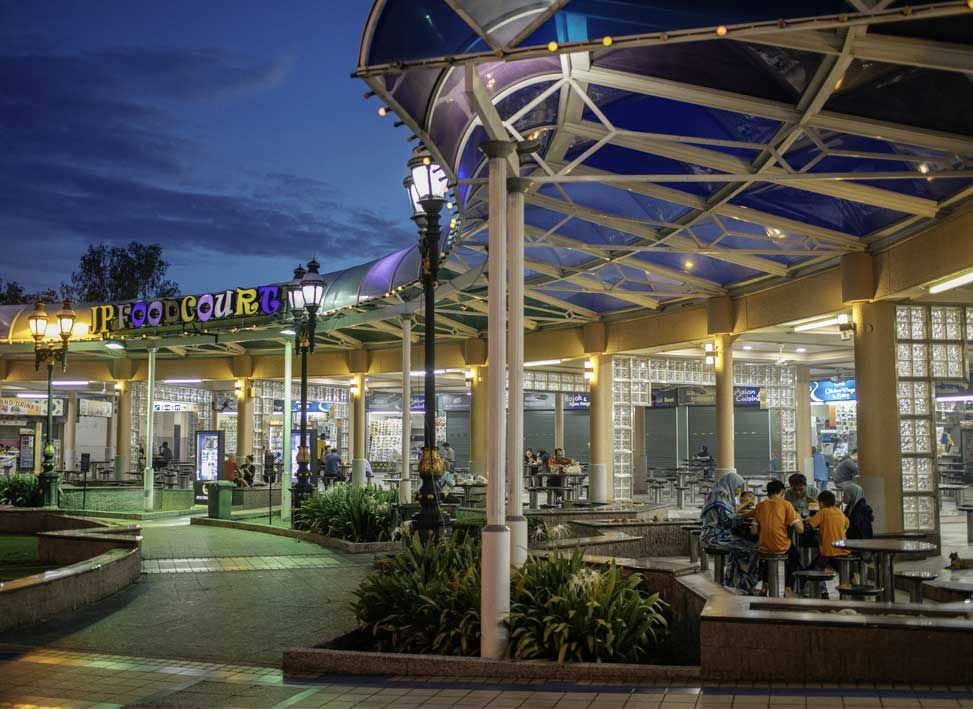 Jerudong Park Food Court
Just across the Jerudong Park Amusement Park is the country's arguably largest food court! The Jerudong Park Food Court, which is open from early afternoon until midnight, definitely won't disappoint when it comes to its incredibly delicious offerings. Take a stroll along the many food vendors selling a variety of delicacies, such as satay and an assortment of grilled meats, including chicken tail, known as tongkeng ayam. The food court also offers Malay, Korean, Western and Mexican cuisines to satisfy your palate!
Kontena Park
At Kontena Park, you'll find homegrown food vendors housed in converted shipping containers. This open-air food court is situated in Anggerek Desa, and the vendors are rotation every year to offer different types of street food. Chow down on shawarma wrap and other middle-eastern street food at Arabica Bistro, or have a taste of Tasanne's well-known Seria kuey teow. For coffee aficionados, Kupi Tu Wa Ga brews an assortment of local and international blends. As promised in their name, The Laksa & Latte offers three types of Laksa (chicken, prawn and mixed) and lattes prepared from their available blends of the day. Whet your appetite at Moisjito, the home of mocktails and tex-mex burritos and their latest creation: an 'iOS' made with apple, lime juice and refreshing mint-infused soda water.
For more information on opening times and location: check their Instagram.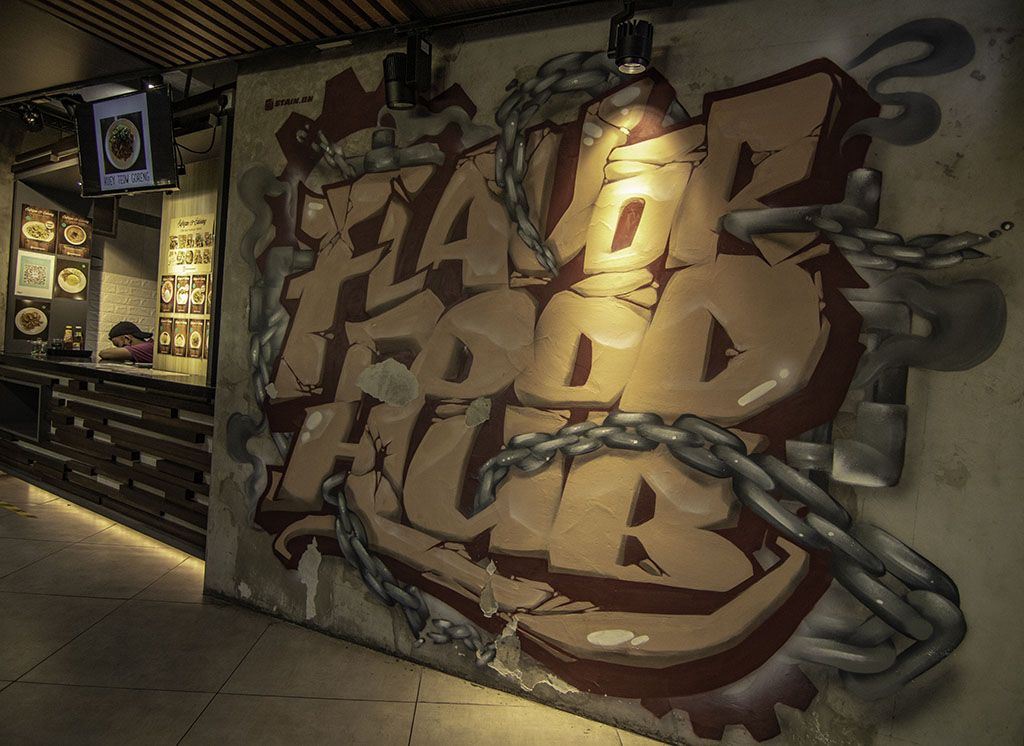 Flavor Food Hub
Little Soho has a food court that boasts an array of international food vendors. Savour tasty Thai cuisine at J'nom, which has unique Thai-Italian fusion dishes such as their green curry spaghetti that marries spicy-coconutty flavours of green curry with Italian spaghetti perfectly. Sample siumai with a difference at Siumai King – their best-selling hot and spicy shumai will surely awaken your tastebuds. Brukori offers Korean staples such as hot-stone bibimbap, kimchi deopbap (stir-fried kimchi with rice) and rolled gimbap with a variety of fillings. Dining at Uncle Barb's guarantees a different experience where food is served communal-style. Food is placed on the table for everyone (up to 10 pax) to share and enjoy, no plates required. They offer a selection of seafood cooked with their special sambal sauce. Lastly, end your gastronomic tour and sweeten your palate with nyonya delicacies from Sweet Nyonya.
For more information on opening times and location: check their Instagram.
EXPLORE
THE BEST OF BRUNEI