Depending on what you might want for a Saturday night dinner, Brunei boasts a fine selection of restaurants offering the most diverse cuisines, ranging from traditional Malay to Chinese and Japanese food.
Might want to book a table in advance during the weekends. These places tend to get real full, real fast.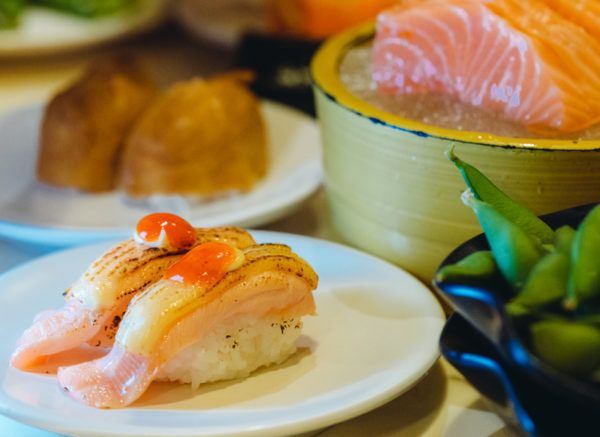 Excapade
One of the most popular chain restaurants in the country specialising in Japanese cuisine, Excapade Restaurant has several branches in the capital, with an extensive menu that's sure to satisfy your sushi cravings.
Check them out on Instagram and Facebook to find out their contact details for specific branches or for delivery.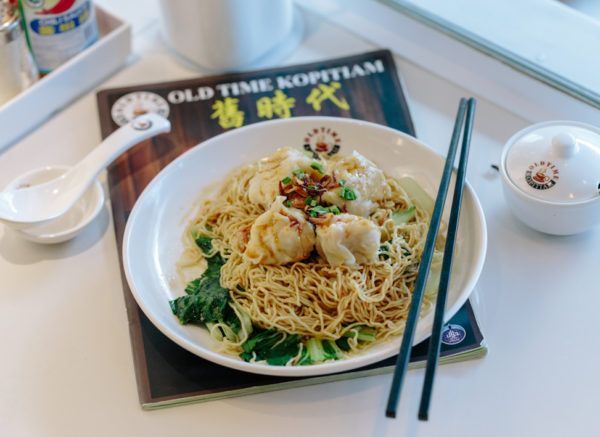 Old Time Kopitiam
Whether you're in search of a simple, hearty breakfast, or tea with local snacks, Old Time Kopitiam has it all. The place is always bustling with local families in the morning, so if you're planning to have a meal here to start the day, make sure you get there early!
Give them a call at 244 8282 for more information.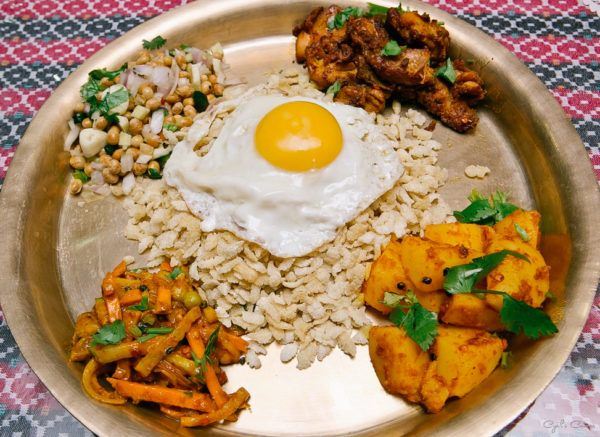 Gurkha Palace
For a unique and diverse dining experience, don't forget to stop by Gurkha Palace if you're visiting Seria in the Belait District, which is known for its Nepalese cuisine. Don't worry if you're unfamiliar with the cuisine; the menu has helpful descriptions for each mouth-watering dish!
Check out their Facebook page, or give them a call at 322 1474 for more information.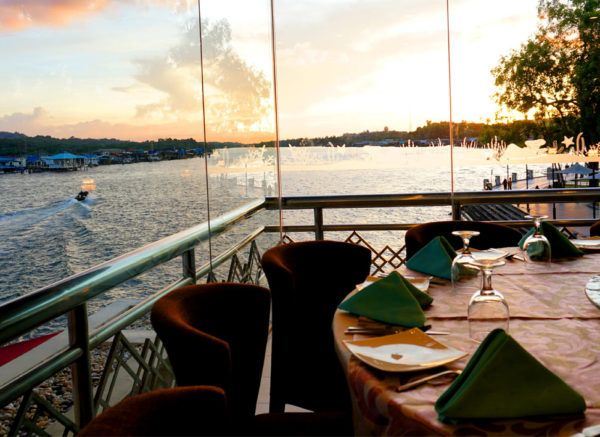 The Horizons Seafood Restaurant
One of the finest restaurants in the capital, the Horizons Seafood Restaurant is best known for their grand selection of succulent seafood dishes spanning across Asian and Western cuisines while offering guests a breathtaking view of Kampong Ayer (the city's historic water village) by day, and a beautiful riverside filled with reflections from the city's skyline by night.
Call +673 223 3400 to book your table in advance.
Instagram: @horizonsrestaurantbrunei
Facebook: thehorizonsseafoodbn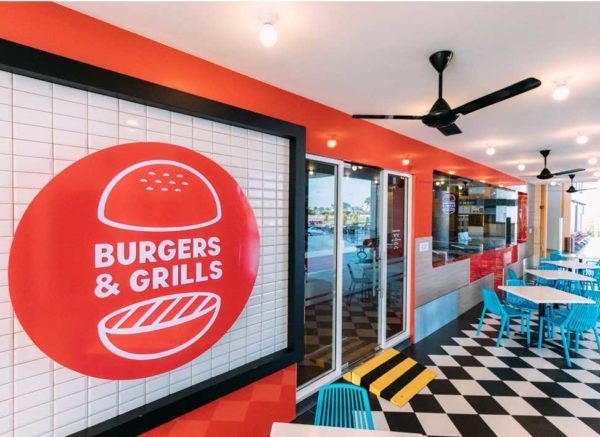 Burgers & Grill
Step back in time at Burgers & Grills, specifically to the 80s, and have yourself a merry time! With its black and white tiles and a jukebox to boot, this retro diner is a sight for sore eyes. Take a bite of their signature burgers like 'Slap the Bass' and 'Notorious BLT' with a side of golden fries and wash it all down with a sweet ol' mikshake to complete the ideal meal!
Burgers & Grills is parked in Seria at F 20, Jalan Tengah Bangunan Bowling Alley Seria, Kg Pekan Seria. If you're in need of a good pitstop, this would be the place to go! If you'd like to reserve a table, call 322 1434.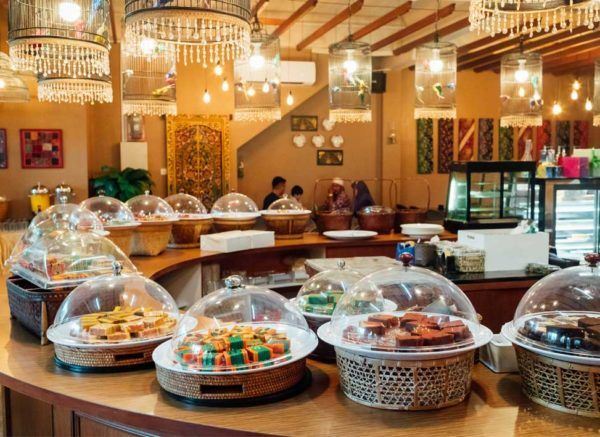 Sapphira Cake House
Plan a tea time feast at family-run restaurant Sapphira Cake House and feast on delectable traditional malay delicacies that are freshly baked every day! Enjoy mouth-watering local cakes like the dual color 'Kuih Talam' with a taste of green pandan and coconut cream, the famous layered cake, also known as 'Kuih Lapis' and wobbly 'Kuih Kusoi' with fresh coconut shavings on top! But cakes aside, the cafe also serves savoury dishes like Nasi Lemak Ayam and Mee Mamak.
You can find Sapphira Cake House at Unit 3, Seri Anigma, Bandar Seri Begawan. To book a table, call 223 2031.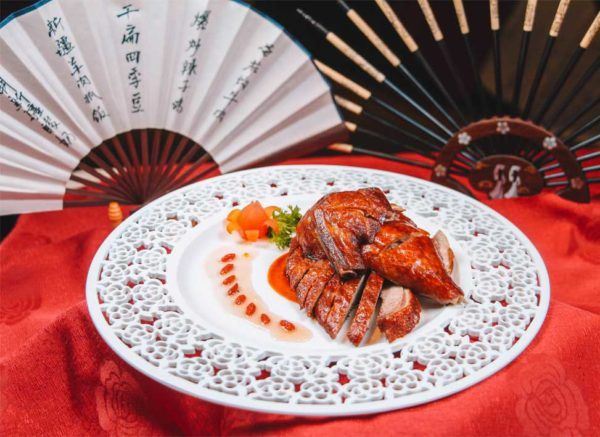 Dynasty Restaurant
A welcoming Chinese restaurant located on the ground floor of Centrepoint Hotel, nicely designed in a modern concept and oriental elegance. Dynasty Restaurant is known as one of the best halal Chinese restaurants in Brunei serving an expansive menu of 50 dim sum pieces and Chinese cuisine. The extensive menu focuses on Cantonese fare, but also strays into south-east Asia with the likes of Kway Teow and Fish Fillet with Butter Milk Sauce.
To book a table, give them a ring at +673 243 0185 or 243 0186. Check out their Instagram and Facebook for more information.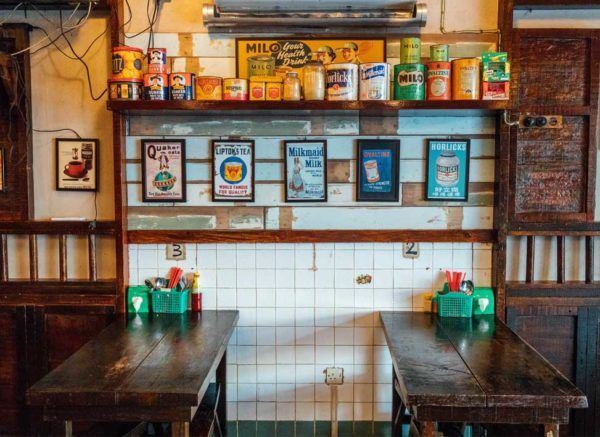 Lao Di Fang
An ode to the kopitiam culture that we hold dearly, Lao Di Fang is decorated with nostalgic ornaments that can really bring a sense of comfort and familiarity. From coke bottles that date back decades to old-fashioned telephones that made every connection more meaningful – the time capsule of a restaurant boasts a wide menu of delicious dishes. Some of their most memorable ones are the grilled chicken wings and an array of classic noodles with a twist like their Penyet Kway Teow!
You can find Lao Di Fang at Simpang 21, Block A, Unit 7, Gadong Central, Kampong Menglait. Call 242 7217 to book a table!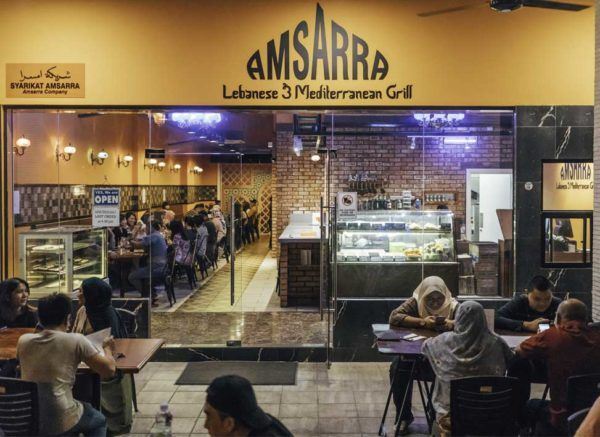 Amsarra Lebanese & Mediterranean Grill
Specialised in whipping up delicious Lebanese and Mediterranean grills with a touch of local flavor, Amsarra Shawarma is a true delight to visit! And if you come at the right time, you'll be able to catch their huge Sungkai buffets that happen during Ramadhan each year. With the likes of flavorful hummus and tabouleh as well as persian jeweled rice that come with fresh pomegranates, dried cranberries and sometimes a whole salmon tarator. Now if that doesn't tickle your tastebuds, we don't know what will!
You can find Amsarra Shawarma at the following locations:
One Riverside, 1 Jalan Gadong BSB BA1511 Brunei Darussalam
The Mall, Jalan Gadong Simpang 137, BSB BA1511 Brunei Darussalam
SKH Sungai Hanching, Lower Ground Level, Block D, Simpang 561, Brunei Darussalam
Check out their Instagram for updates on their scrumptious dishes!
DISCOVER
The Best of Brunei
Looking for a cheap and comf…
Soto - a popular local soup …
Brunei's coastline of some 1…