Depending on what you might want for a Saturday night dinner, Brunei boasts a fine selection of restaurants offering the most diverse cuisines, ranging from traditional Malay to Chinese and Japanese food. Might want to book a table in advance during the weekends. These places tend to get real full, real fast.
Check this page out from time to time for new listings.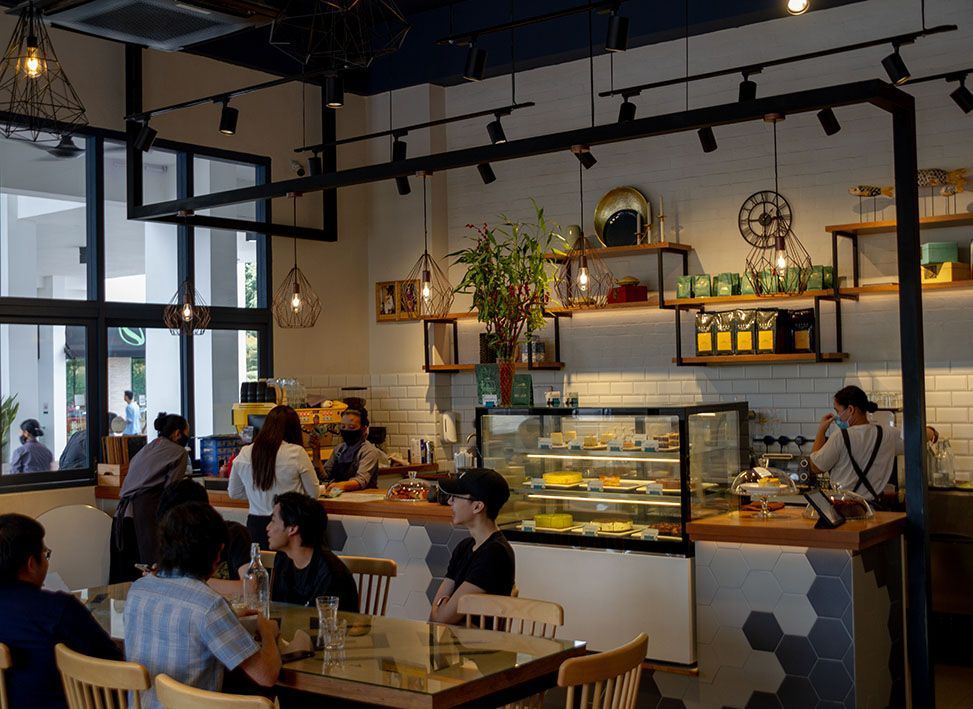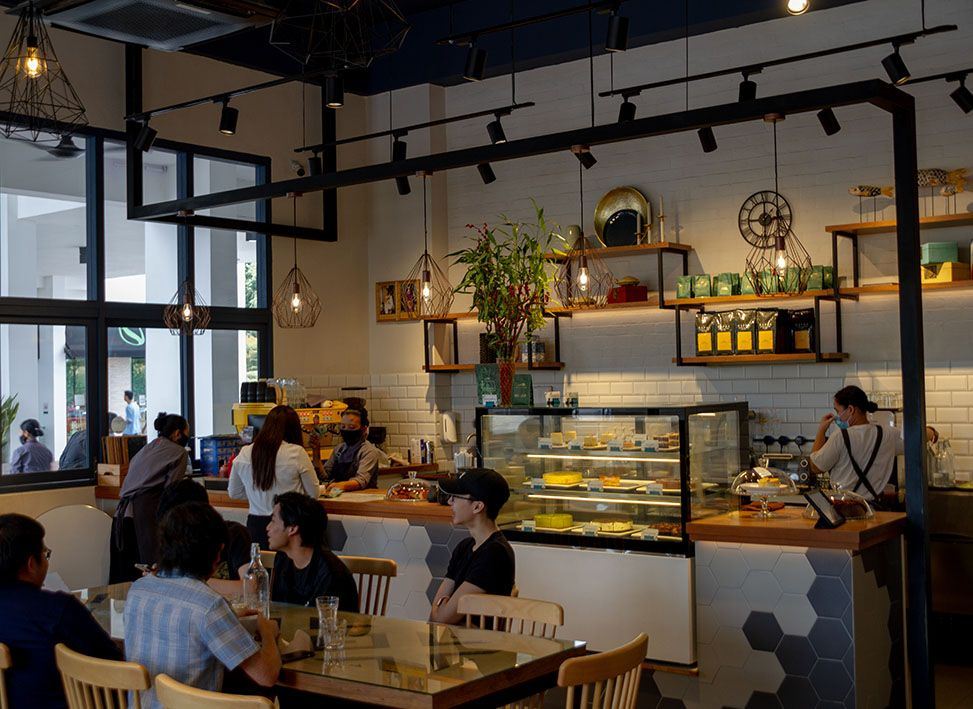 Ximply Chriz
Ximply Chriz started as a humble home bakery before they opened their restaurants, first in Kiulap, then at One Riverside. The menus in both locations are not the same, you can check their website for the offerings in each restaurant. Regardless the location, they maintain a well-curated selection of contemporary Western dishes, cakes and pastries that are memorable and even photo-worthy. Their newest location at One Riverside provides a lovely wide-window view of the Kedayan River for indoor diners, but for a breezy dining experience, take an al fresco seat instead and glimpse the occasional motorboat passing by.
For more information on opening times, branches, locations: call +673 222-1138 or check their Instagram or Facebook.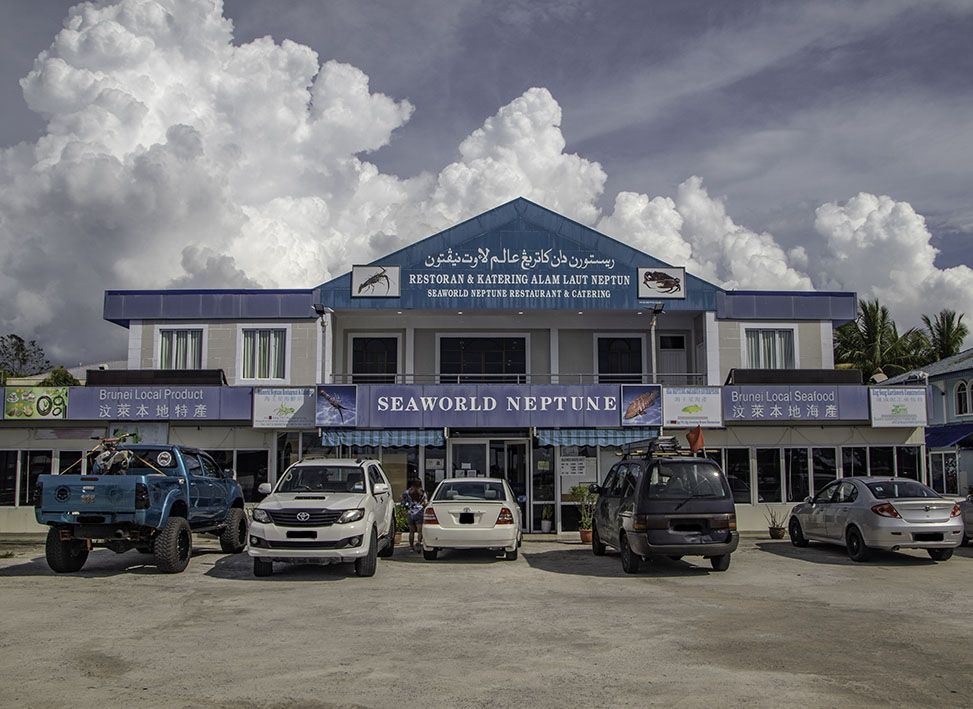 Seaworld Neptune Restaurant
For seafood lovers, what better way is there to indulge in the freshest catch of the day than by the Jerudong seafood market at Seaworld Neptune Restaurant? Located just steps away from the Jerudong beach, diners can often see fishing boats parked for the night on Neptune's parking lot. A selection of the fisherman's catch is kept in water tanks on the premises to keep them as fresh as possible before cooking. Pick your choice of fish, lobsters, tiger prawns, crabs, squids and sea snails, and you can choose the way you want them cooked.
For more information on opening times, branches and locations: call +673 261-2613.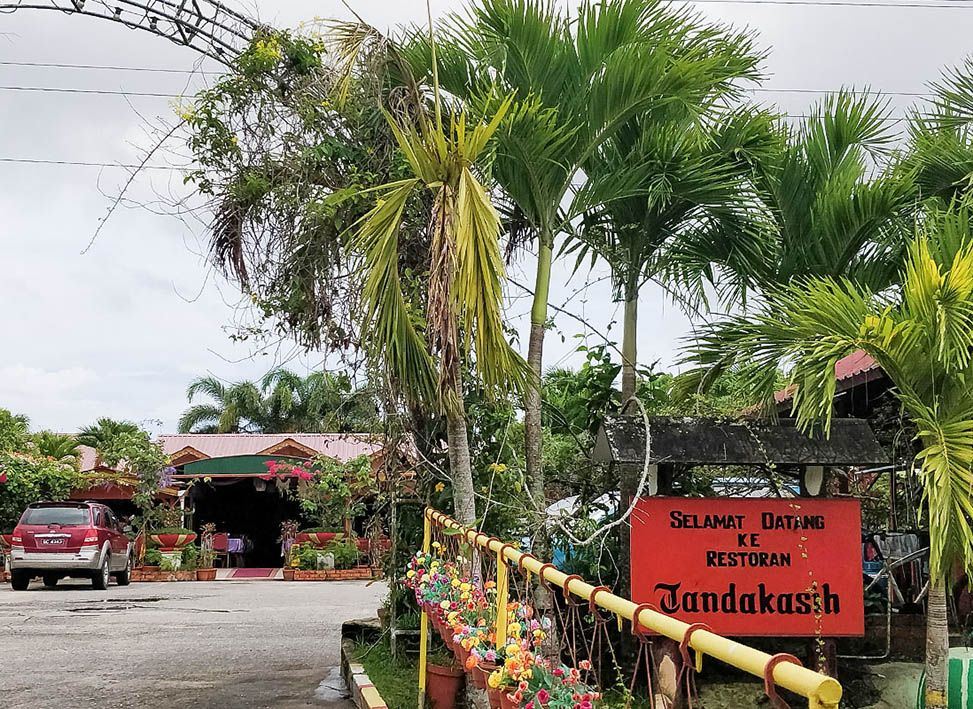 Tanda Kasih Restaurant
When in Tutong, do what the locals do, dine heartily on nasi ayam at Tanda Kasih! This family-style eatery in Tutong is founded by a retired teacher and they are famous for their chicken rice served in a garden-themed interior with floral decorations, it's al fresco dining with a twist. Tanda Kasih restaurant is almost synonymous with Tutong and so many of their fans have driven from all over Brunei just to savour their one-of-a-kind crispy roasted chicken with soy sauce.
For more information on opening times, branches and locations: call +673 426-0809.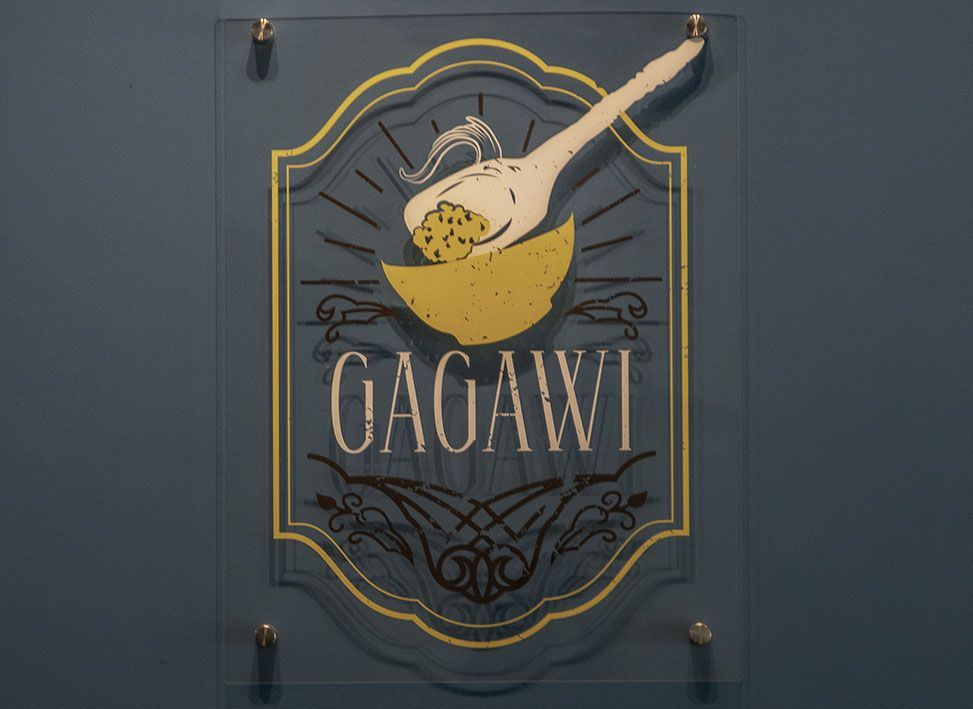 Gagawi
Gagawi is the go-to eatery in town to satisfy a soto craving. Soto is a beef broth spiced with aromatic herbs and served with noodles, meat and fresh vegetables. Complete your soto dish with condiments such as fried shallots, spring onions, coriander leaves, lime and sambal (chili paste) to give it an extra oomph. While soto versions in Malaysia, Indonesia and Singapore are somewhat different with chicken broth, turmeric or coconut milk, the Bruneian soto is typically beef-based with a broth of beef bone and meat boiled for hours, and sometimes topped with fried hati buyah beef lungs.
For more information on opening times, branches and locations: call +673 837-5885 or check their Instagram.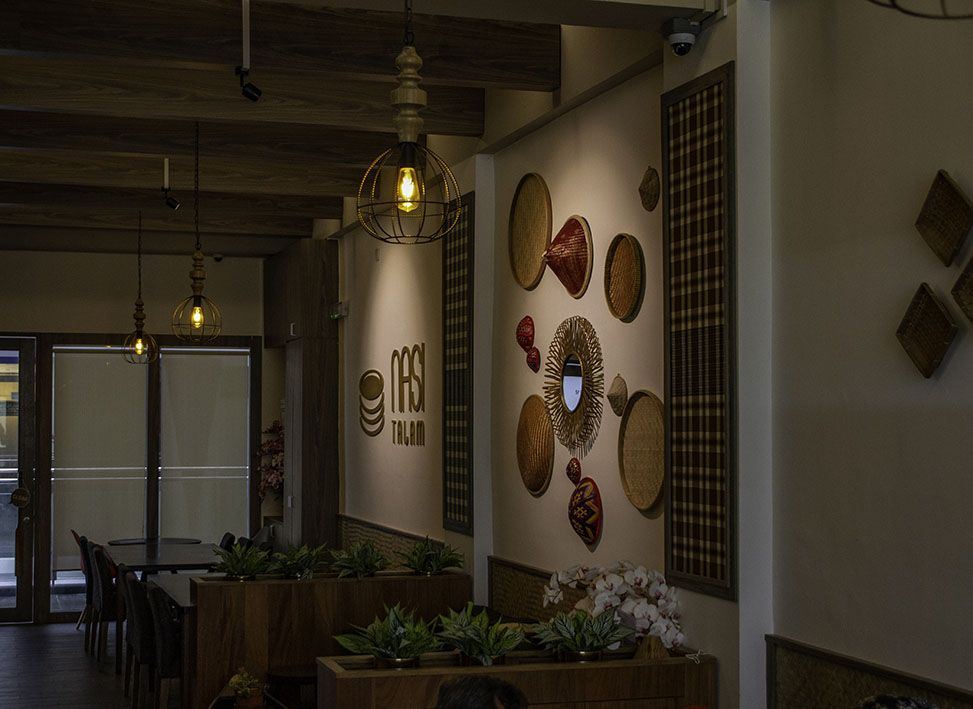 Nasi Talam
Established in 2021, Nasi Talam serves traditional Bruneian dishes in a uniquely Bruneian way: plated on a round talam – a bamboo-woven tray. Local home-style dishes such as badal kicap (chicken gizzard cooked with soy sauce), local beef jerky lalap daging, liking kuasi (dried fish seasoned with spices and tamarind) and belutak, a Bruneian-style cured sausage. At the centre of it all is a large bowl of steaming white or turmeric rice. This lavish meal is to be shared with a group of people, suitably embodying the Bruneian culture of community sharing.
For more information on opening times, branches and locations: call +673 224-7777 or check their Instagram.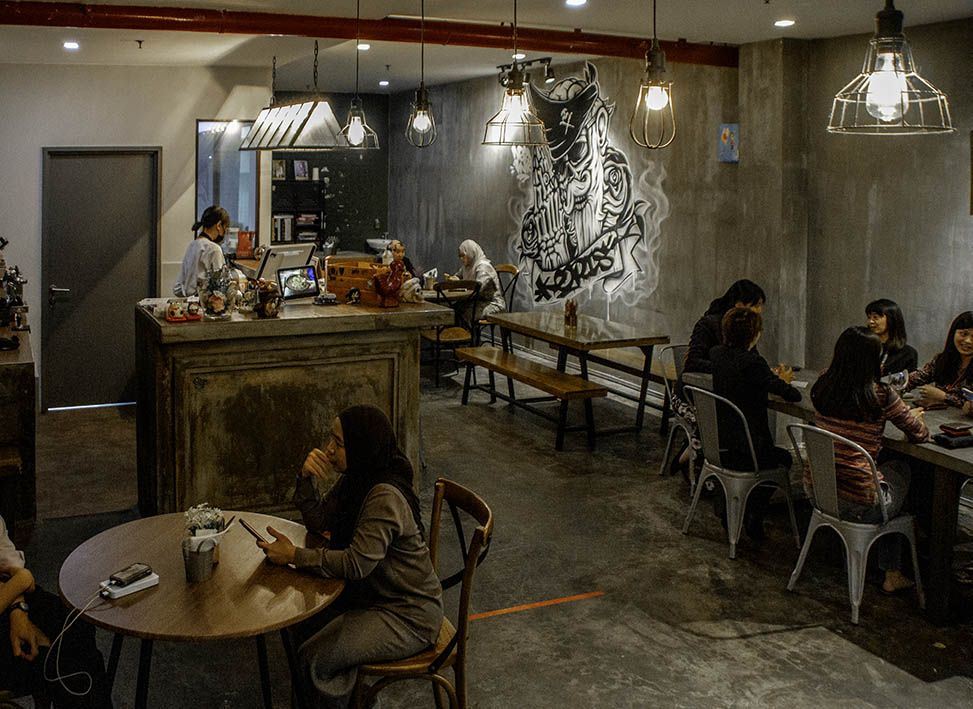 Le Keris
Le Keris might seem intimidating for new patrons looking in from the outside with its exposed concrete walls and ceiling and the unmissable grunge mural, but the fusion Malay dishes whipped up by the chefs are surprisingly refine. They combine traditional Malay recipes with European cooking styles and the result is a range of modern dishes crafted with finesse and imagination, such as the deconstructed Puteri Mandi (a local kueh made with glutinous rice flour, pandan leaves and palm sugar) and their risotto steeped with spicy laksa flavours. Le Keris promises a fine-dining experience to remember. A slight reminder: they have irregular opening hours so make sure to check their social media or give them a call to avoid disappointment.
For more information on opening times, branches and locations: call +673 223-0149 or check their Facebook or Instagram.
Margherita Pizzeria
Since their opening in 2016, Margherita Pizzeria quickly became a local grub hub and favoured hang-out spot for all ages. Expect their place to be buzzing with animated conversations from patrons. They have some interesting pizza recipes and a hot favourite is their Buffalo Chicken Pizza. Their big 18-inch pizzas are just perfect for parties. If pizzas are not your cup of tea, they serve some mean foot-long calzones and chicken wings too.
For information on opening times, branches and locations: call +673 245-7707 (main branch) or check their Facebook or Instagram.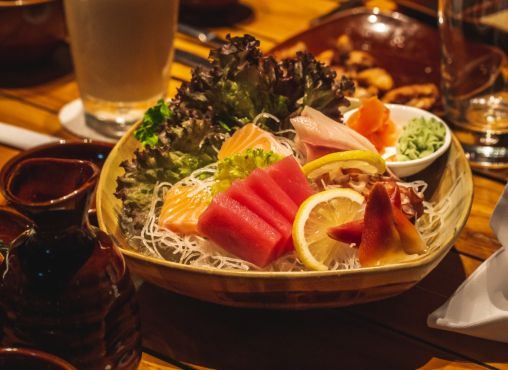 Kaizen Sushi
Japanese restaurants abound in Brunei and there are some excellent choices from Bandar Seri Begawan to Kuala Belait. Kaizen promises quality dishes and they do not disappoint. Sushi lovers would adore their specialty Kaizen Maki, their rolled sushi topped with salmon tempura. For those who can handle spice, Kaizen's spicy bluefin tuna avocado tobiko maki is a must-try. For dining with a view of a heritage sight, their downtown branch offers an unbeatable view of Kampong Ayer.
For more information on opening times, branches and locations: call +673 222 6336 (main branch) or check their Facebook and Instagram.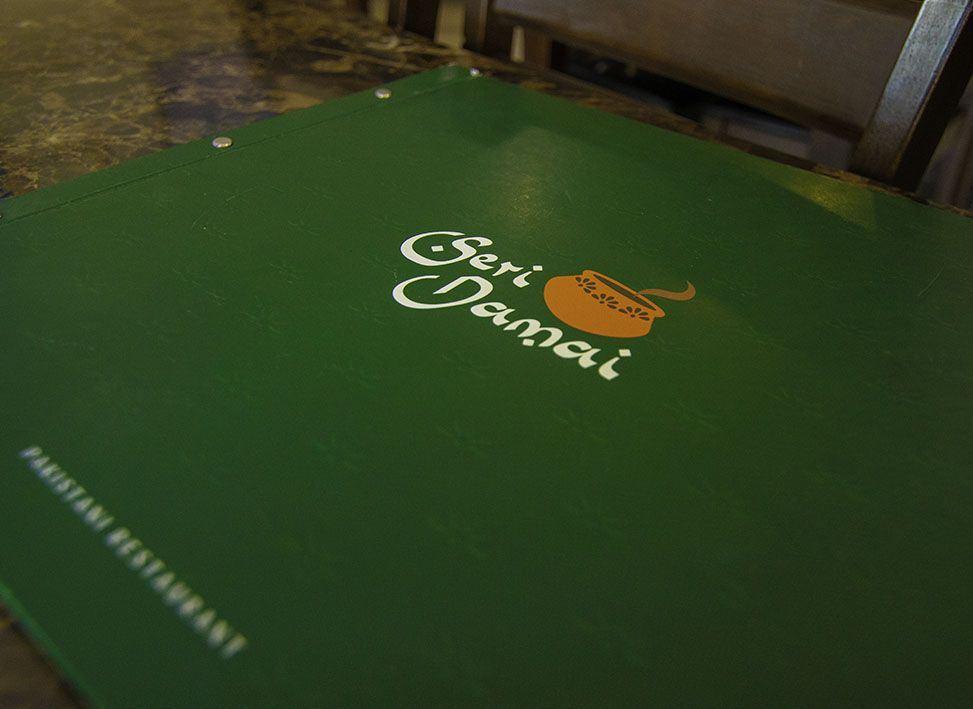 Seri Damai Restaurant
Feeling peckish for Pakistani cuisine? Seri Damai restaurant offers a varied menu of Pakistani fare loaded with beautiful spices and flavours. Seri Damai has their humble beginnings in Kiulap and now they have a branch in the Serusop area. Their must-try is the signature Seri Damai Special – boneless chicken with prawns and vegetables – and Saat Raang – a briyani rice dish with chicken tikka, a Roghni naan with poppy and kalonji (fennel seeds) and a side of refreshing mint sauce. In fact, look for the little red star on the menu bedside the dish names, a hint of the top things to try. And to ease all that food down, one drink reigns over all: the masala chai!
For more information on opening times, branches and locations: call +673 865-4779 (main branch) or check their Instagram or Facebook.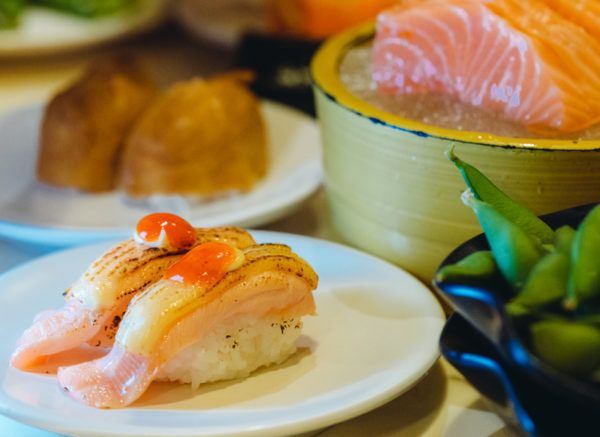 Excapade
One of the most popular chain restaurants in the country specialising in Japanese cuisine, Excapade Restaurant has several branches in the capital, with an extensive menu that's sure to satisfy your sushi cravings.
Check them out on Instagram and Facebook to find out their contact details for specific branches or for delivery.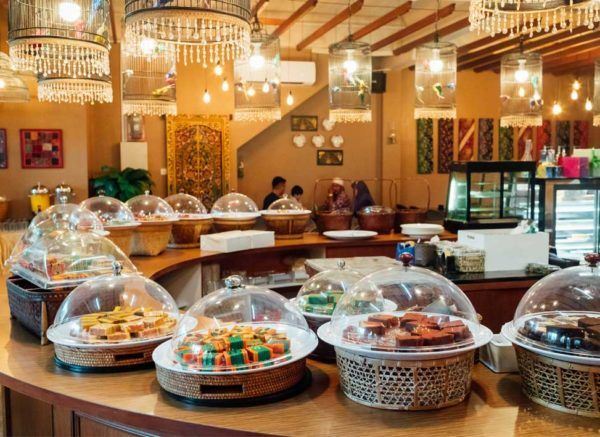 Sapphira Cake House
Plan a tea time feast at family-run restaurant Sapphira Cake House and feast on delectable traditional malay delicacies that are freshly baked every day! Enjoy mouth-watering local cakes like the dual color 'Kuih Talam' with a taste of green pandan and coconut cream, the famous layered cake, also known as 'Kuih Lapis' and wobbly 'Kuih Kusoi' with fresh coconut shavings on top! But cakes aside, the cafe also serves savoury dishes like Nasi Lemak Ayam and Mee Mamak.
You can find Sapphira Cake House at Unit 3, Seri Anigma, Bandar Seri Begawan. To book a table, call 223 2031.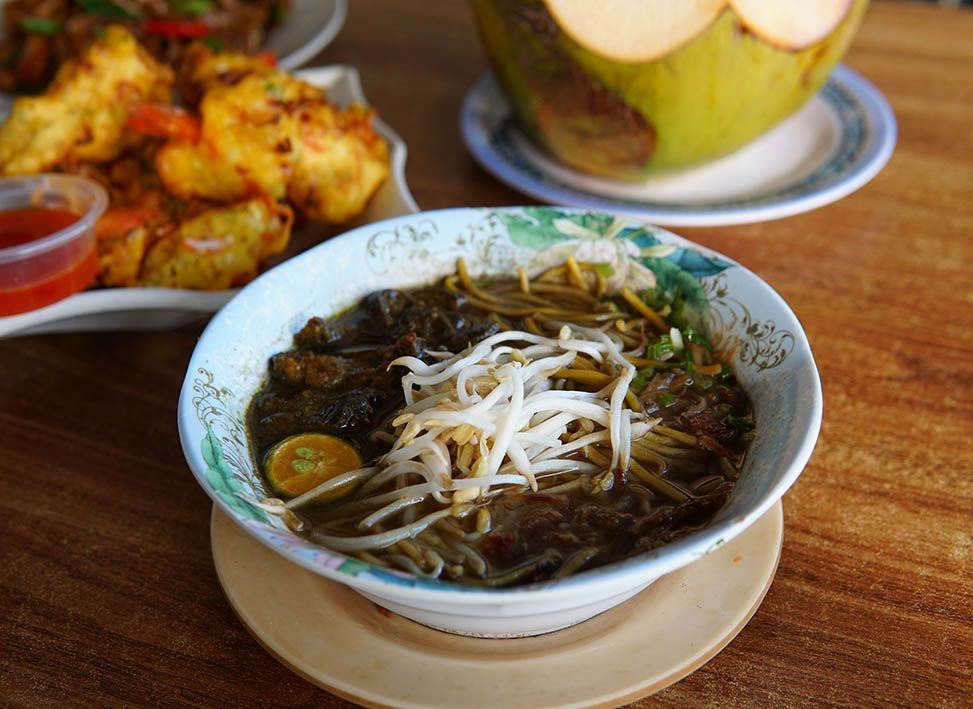 De' Hayat Cafe @ Soto Pabo
De' Hayat Cafe, popularly known as Soto Pabo, won the hearts of many Bruneians with their award-winning specialty – the Soto Special Pabo – a hearty meal of beef broth and spices served with noodles and fragrant toppings. Along with the soto, customers' top picks include their ambuyat set and 'Pabo Shellout' seafood set, making the riverside restaurant a haven for all types of local cuisine. With the iconic Kampong Ayer and the Raja Isteri Pengiran Anak Hajah Saleha Bridge in the backdrop, it's the perfect spot for diners to gather and enjoy a heart-warming bowl of soto while witnessing the loveliest of Brunei's sunsets.
For more information on the menu, opening times and locations: call +673 868-6388 or check their Instagram.
EXPLORE
THE BEST OF BRUNEI